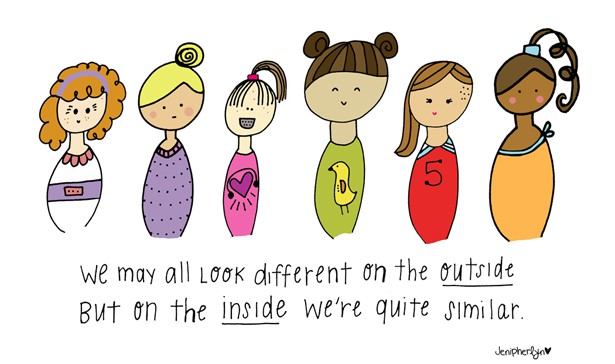 I have a 7 year old daughter and I'm aware, more than ever now, about the importance of instilling confidence in girls at a young age. But let's face, you're never too old to embrace the message of loving yourself and those around you. The power of subtle kindness and empowerment is weaved among the doodle lines of these whimsical and inspiring illustrations from Jenipher Lyn.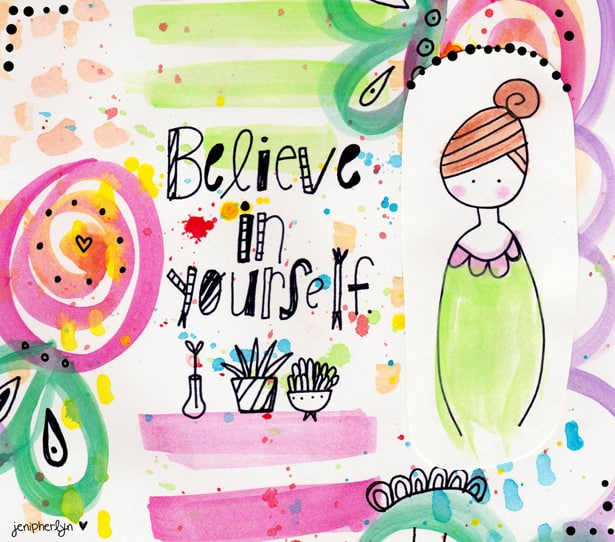 A self-taught artist who "believes the more genuine encouragement in the world, the better," Lyn set out to draw one doodle a day during a rough patch in her life in 2010 to remind herself and others that they are not alone. The project has spread to Lyn sharing her inspiring drawings on colorful prints, cards, books and stickers. The quotes are specifically geared to empowering young girls and women, but the underlying message can be applied to anyone who needs a note of positive confidence in their life.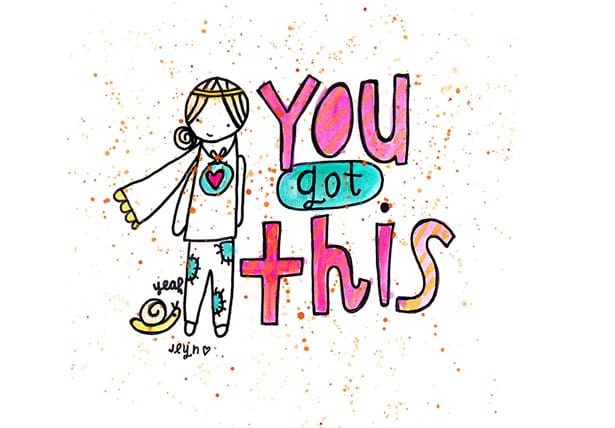 We talked to Lyn via email who tells us a bit about what inspired her to start:
"The world is so scary sometimes and we could all use all the encouragement we could get!! (Especially young girls!!) It's important that I remind people that they are enough, that they are loved, and that they are 100% NOT ALONE!
We are the same exact people we were when we were younger, and still facing the same hard things, but now we just know ways to cope better. (at least most of the time)"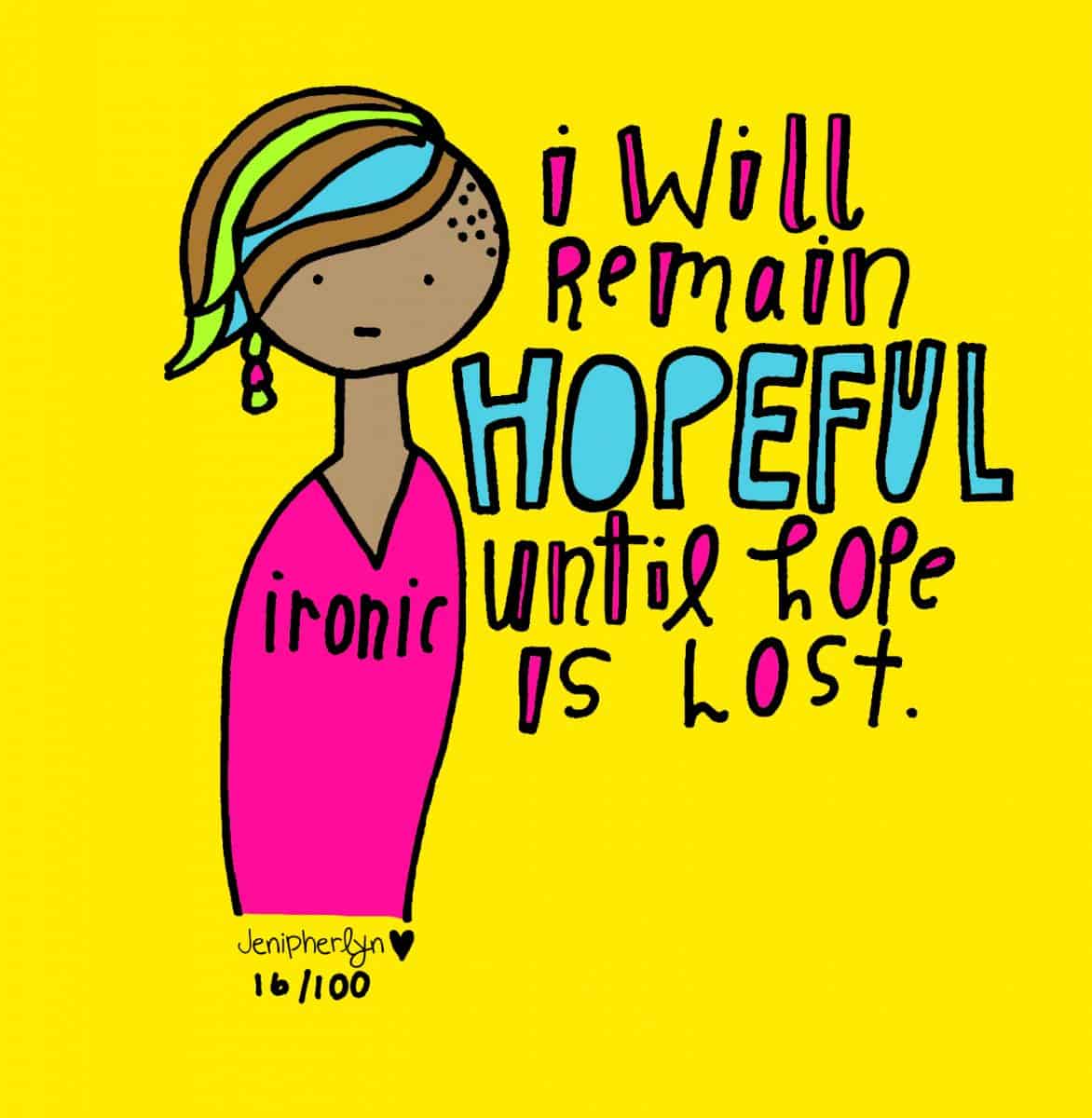 You can see all of Jenipher Lyn's work here and shop her adorable doodles on her shop.
Thank you Jenipher, for making the world a brighter and happier place!
Check out more inspiring quotes for kids here!
(All images via Jenipher Lyn)