This "Where the Wild Things Are" paper tube craft inspired by the classic children's tale was super fun to make, I just love how you can turn a simple rolled up piece of paper into some of your favorite story book characters from childhood memory. This craft was inspired by these paper tubes I saw online.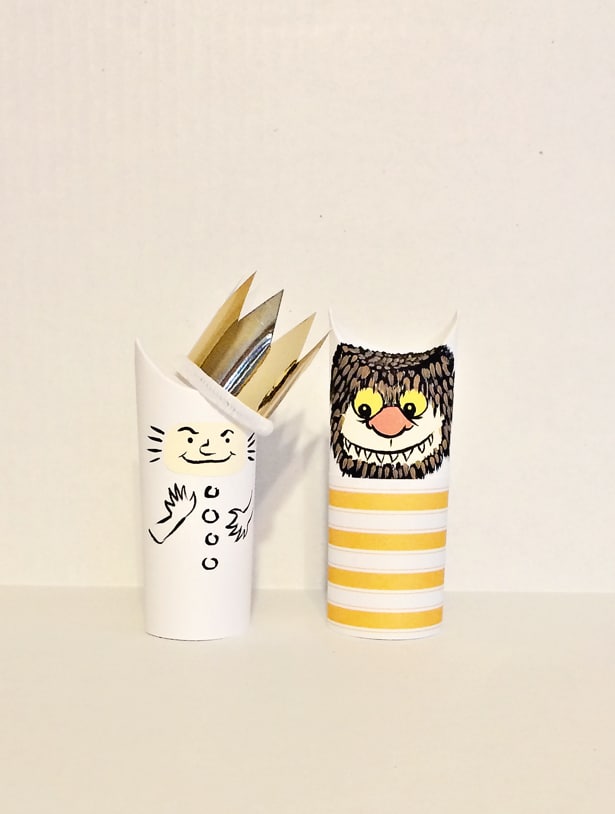 "Where the Wild Things Are" Paper Tube Craft – Materials:
– Toilet/paper towel tube
– White cardstock
– Patterned cardstock (for the monster)
– Gold specialty paper
– Pipe cleaner
– Acrylic craft paints
– Exacto knife
– Scissors
– Hot glue gun
– Stapler
Step 1. Trim two pieces of the white cardstock to the size, approximately 5″x 6 or enough to go around the toilet tube and extra for the pointy ears. Wrap the white cardstock around the tube and then slide the tube out and secure the paper with a couple staples.
Step 2. Holding the tube vertically, bend the top of the paper inward on opposite sides to form the "owl" like ears or points at the top of the tube. This technique could be practiced on scrap paper, first.
Step 3. Paint the details on. You can sketch out the faces or trace them and transfer the image to the tube using reference from the Internet. Tip: if you have one, you can use your iPad as a lightbox and pull up an image to place your paper on the screen and trace away.
Step 4. For Max's crown, cut the special gold paper to about 2 1/2″ x 6″. With an exacto knife (or you could use scissors) cut triangular "crown" details, staple the two ends together and add the pipe cleaner for a trim. When you're satisfied with the positioning on his head, hot glue it on.
Step 5. Add a piece of patterned scrapbook paper to the bottom half of the monster tube.
Tip: Even though I slid the tube out from the white cardstock, you could leave it in and staple the paper to the toilet tube, this will add extra support to the project.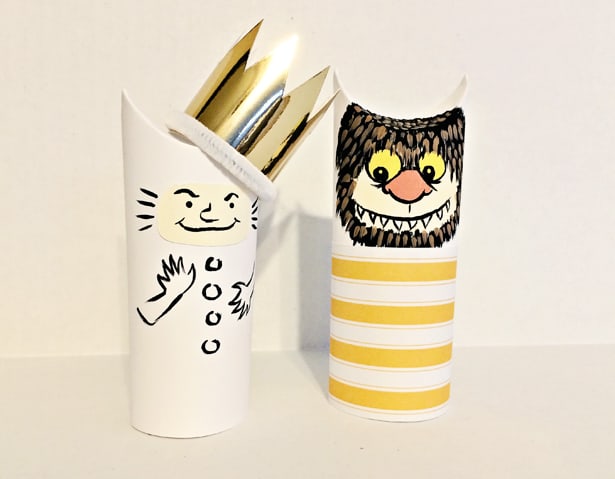 Do you enjoy reading "Where the Wild Things" Are to your kids? What are their favorite characters from the book?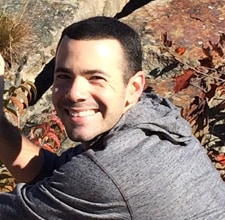 John Lavelle is an artist and art teacher who loves working with all things paper – cardstock, cardboard, foam board, tissue paper, and of course toilet paper tubes. John graduated from the School of Visual Arts with a Bachelors degree in cartooning and earned his Masters degree in Art Education.
Over the past few years, John has been working with young individuals who have ASD, which constantly keeps him on his toes and who are the inspiration behind the creative projects he prepares for their daily art classes. You can follow his latest projects on Instagram and on his site, The Art Dream.