I'm always looking for creative ways to feature my kids' art and this is such an adorable idea from talented business, Sunny Little Studio. Submit your kid's favorite drawing and have it magically transform into a plush toy softie for them to keep and cherish forever. Imagine the delight on their face when you present them with this imaginative gift. A sure fire way to celebrate their love of drawing in a creative way.
Each softie is made to order and priced around $75 to $145. Each doll measures approximately 8-14 inches long. Embellishments and materials such as ribbon, fleece, fabric and yarn truly make it a personalized, handmade piece. Pillows with kid's art drawings are also offered between $95-$145.
Check out some of the amazing examples below which almost makes me want to take pencil to paper and draw up a softie for myself.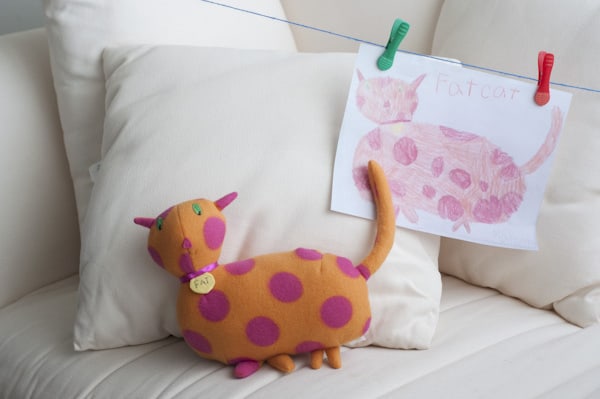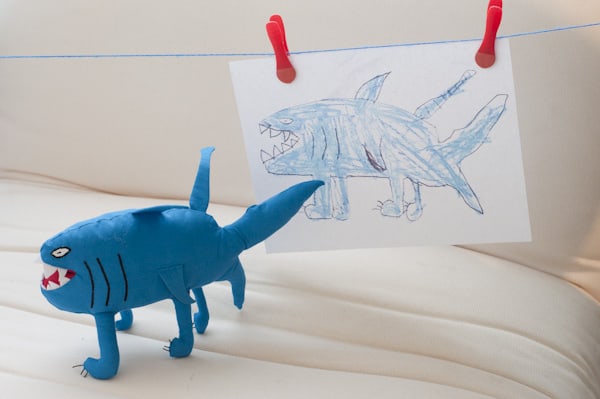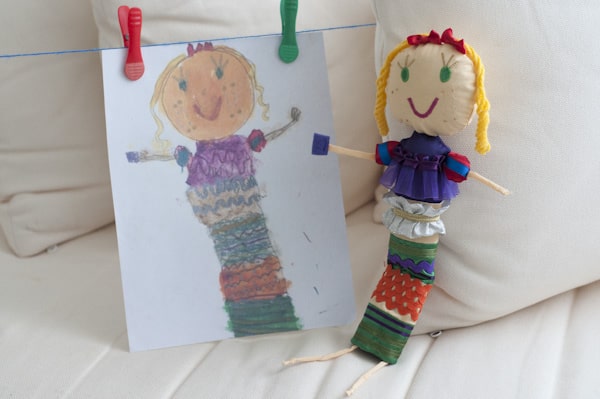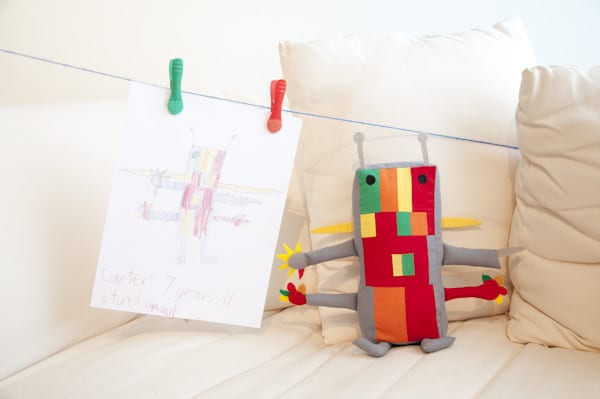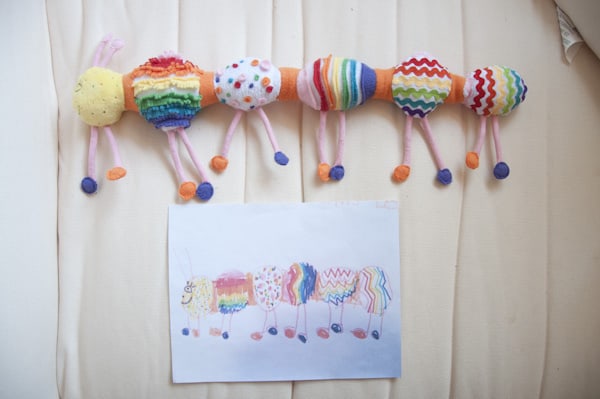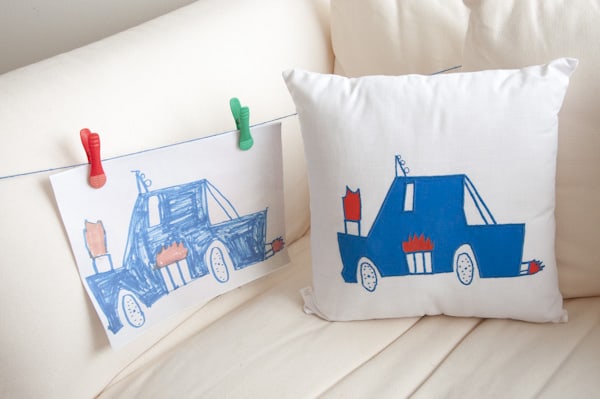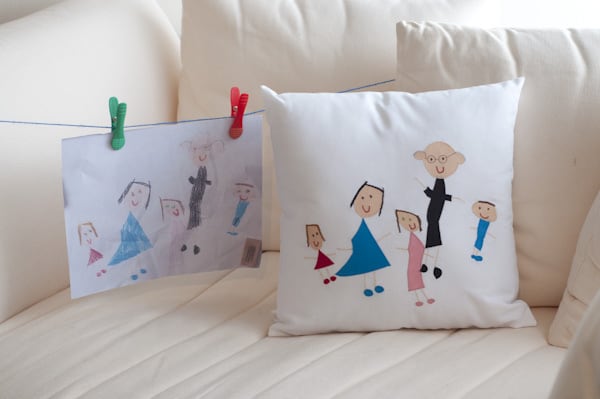 For more art related inspiration see Creatively Display Your Kid's Art On a Shirt, 8 Creative Ways to Display Your Kids' Art and Make Cool Pop Art With Kids' Drawings.