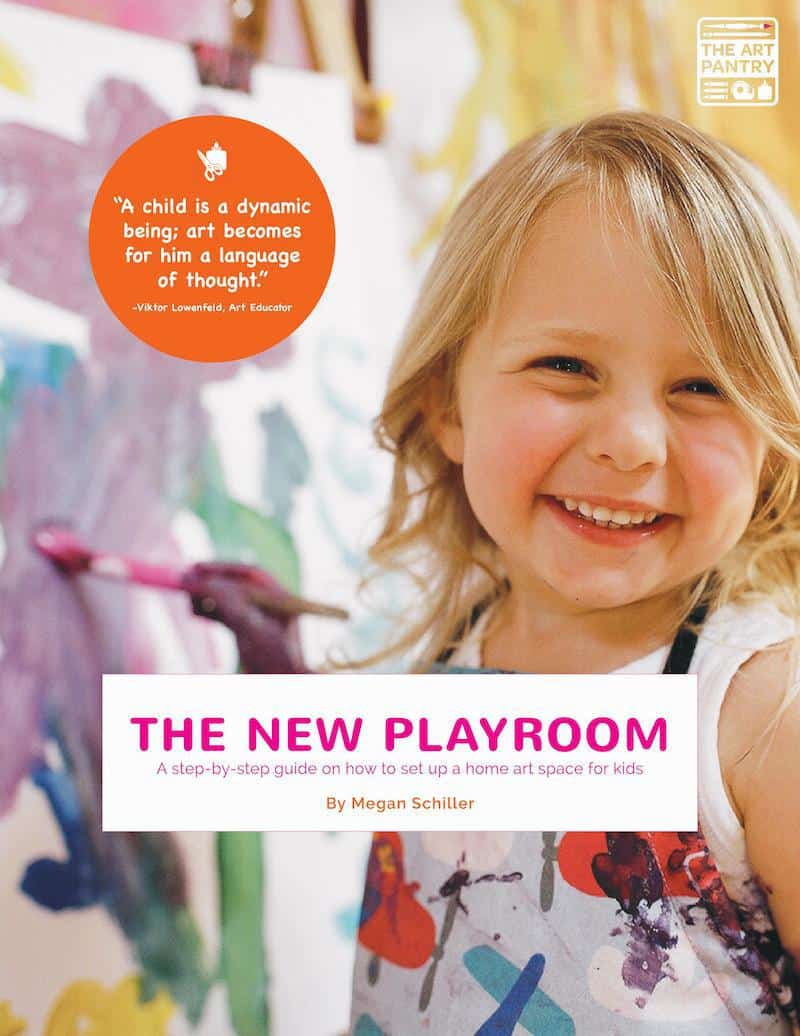 We all know the importance of promoting art and creativity in young children, but it can be overwhelming to tackle. There's the issue of how to define an art space, the dizzying array of art supples – and what's' deemed appropriate for each age level – and finally, what to do with them all! I sometimes look at the half opened containers of art supplies I have on random shelves in different corners of the house and have no clue where to start (and I'm a pretty organized person to begin with).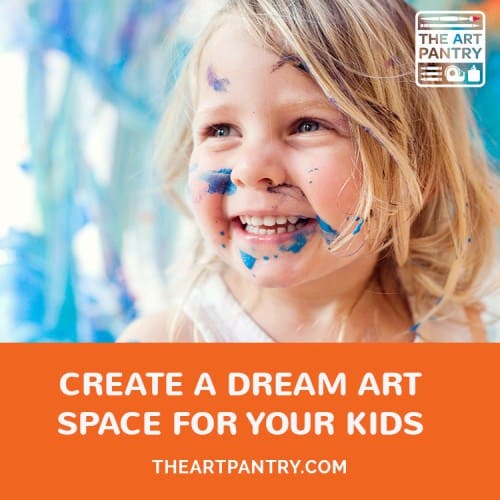 So, of course I jumped at the chance to review The Art Pantry's new eBook guide: The New Playroom which features 34 pages packed full of helpful tips that show you step-by-step how to create a dream art space right in your home.
Founded by former Reggio trained preschool and art teacher, Megan Schiller, The Art Pantry provides home consultations (online and via in-home visits) for families to design the right art studio for their little ones. Megan has two young children and over 10 year's experience in art and education so she knows what she's talking about. You may have seen the top 10 tips she shared here on how to create an art space for kids. Megan's new E-Guide is an elaborate and thorough extension of these baseline tips, which dives right into how and what to do exactly to have the creative space your little ones crave.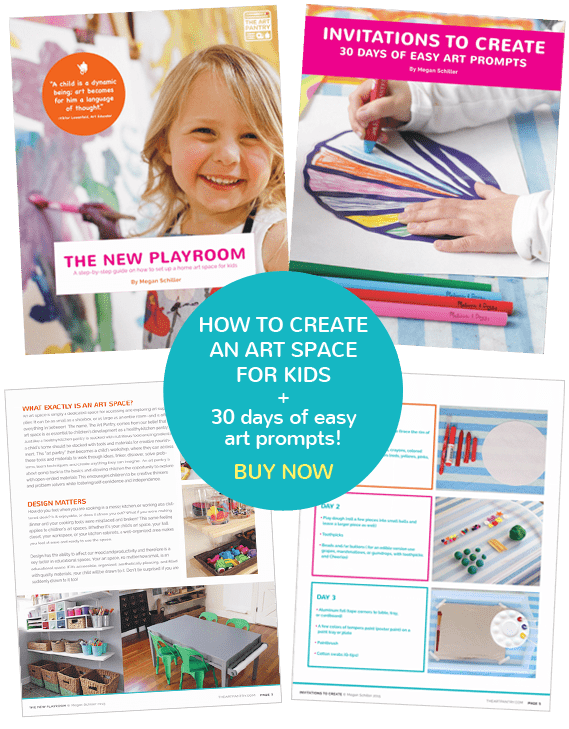 The book covers an extensive list of art supplies to get started along with extras. And guidelines on storage and how to best utilize space. There's also a thorough explanation of why having a dedicated space is key – there are some good reasons Megan highlights that aren't obvious – such as building critical thinking and collaboration skills.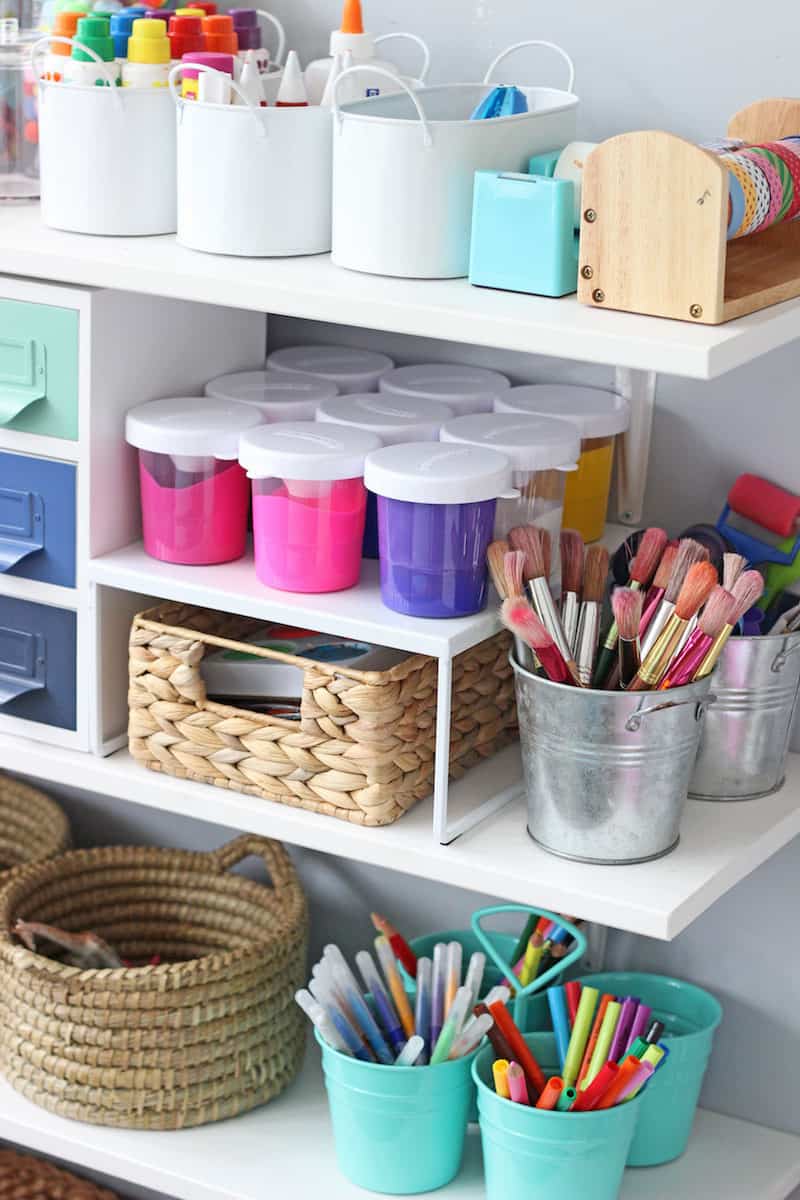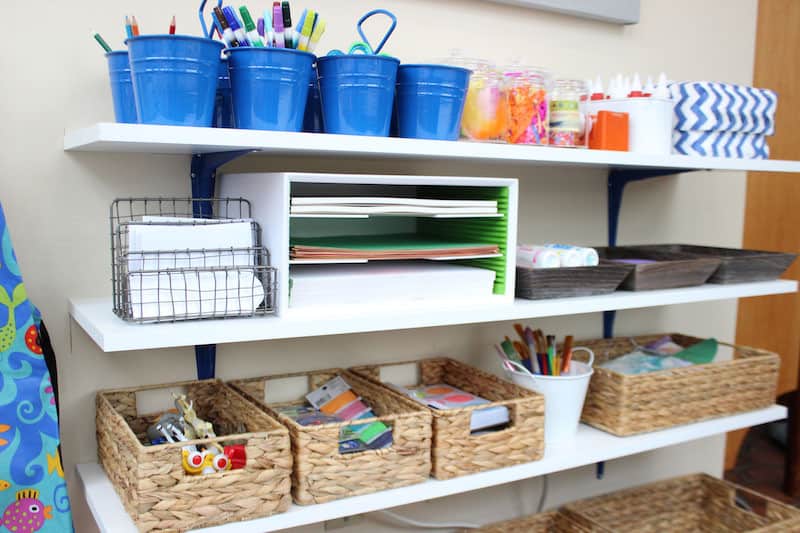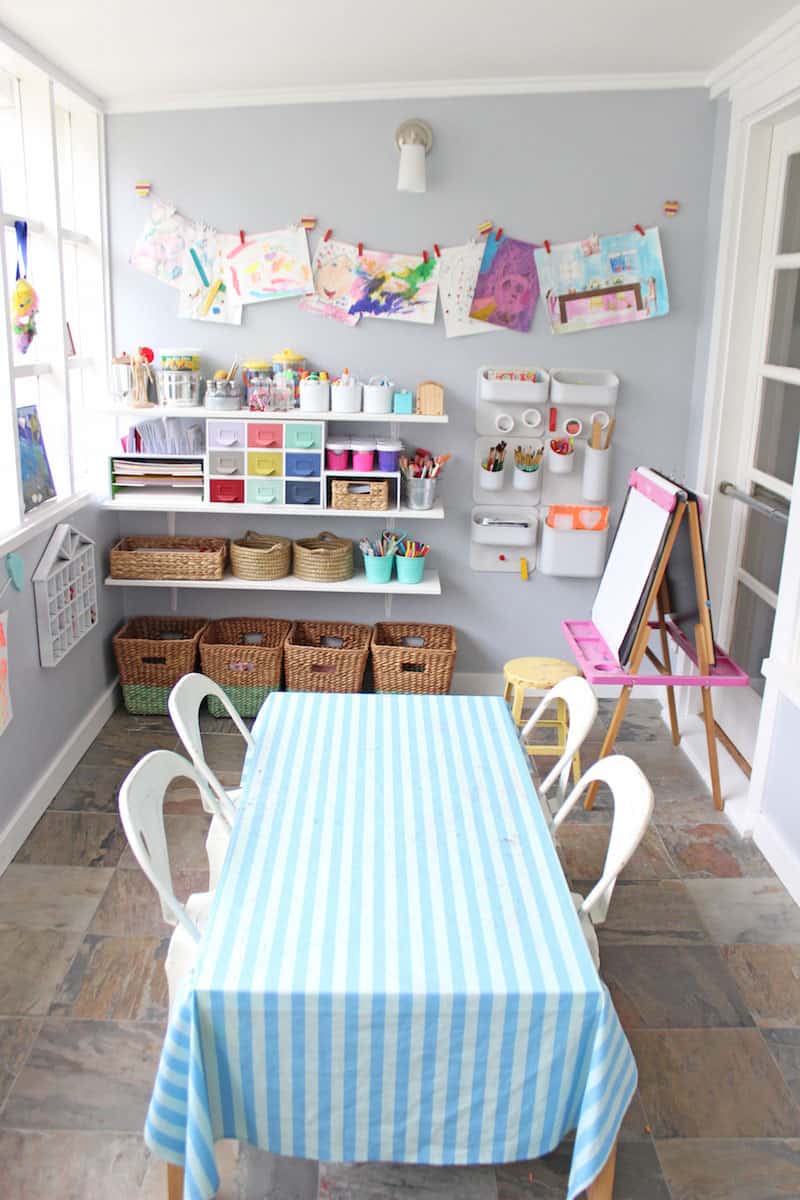 You get tips on how what areas of your home should be the best setting – surprisingly, it shouldn't be a corner that's not in use. I like Megan's tip on encouraging the art space to be a hub for family creativity and one that everyone naturally congregates around.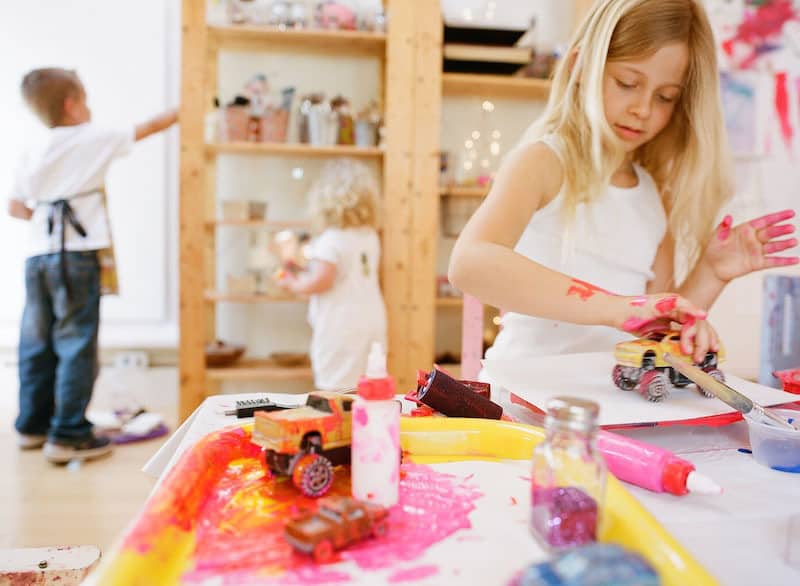 The idea is to encourage your child to create in a most natural way possible, without making it seem like a dedicated activity and therefore, making it a natural part of their day. The question then is what to do with all that resulting art, which Megan also covers in-depth.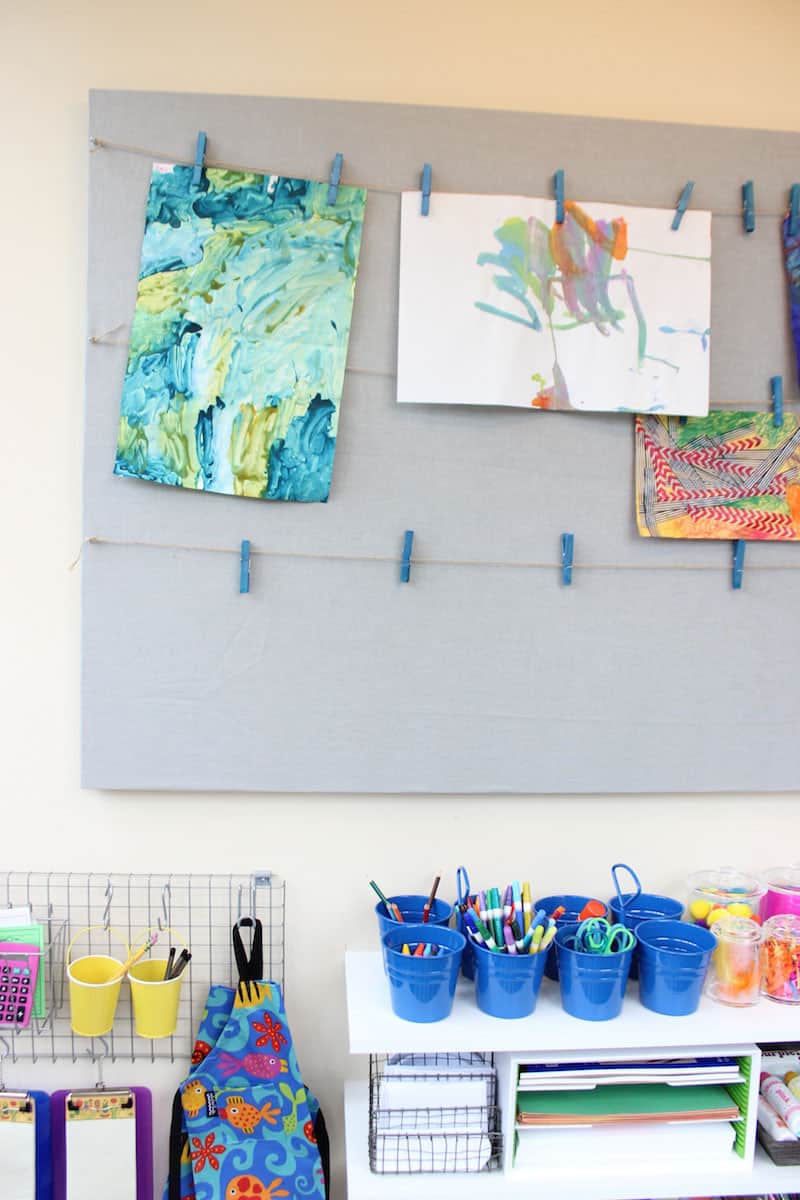 Once it's all set up and organized, Megan recognizes the need to keep the art space alive and in use. The guide provides helpful tips on how to engage your child over time – and provides a detailed list of questions to ask your child when they are using different mediums such as watercolors, tempera, drawing tools, and more.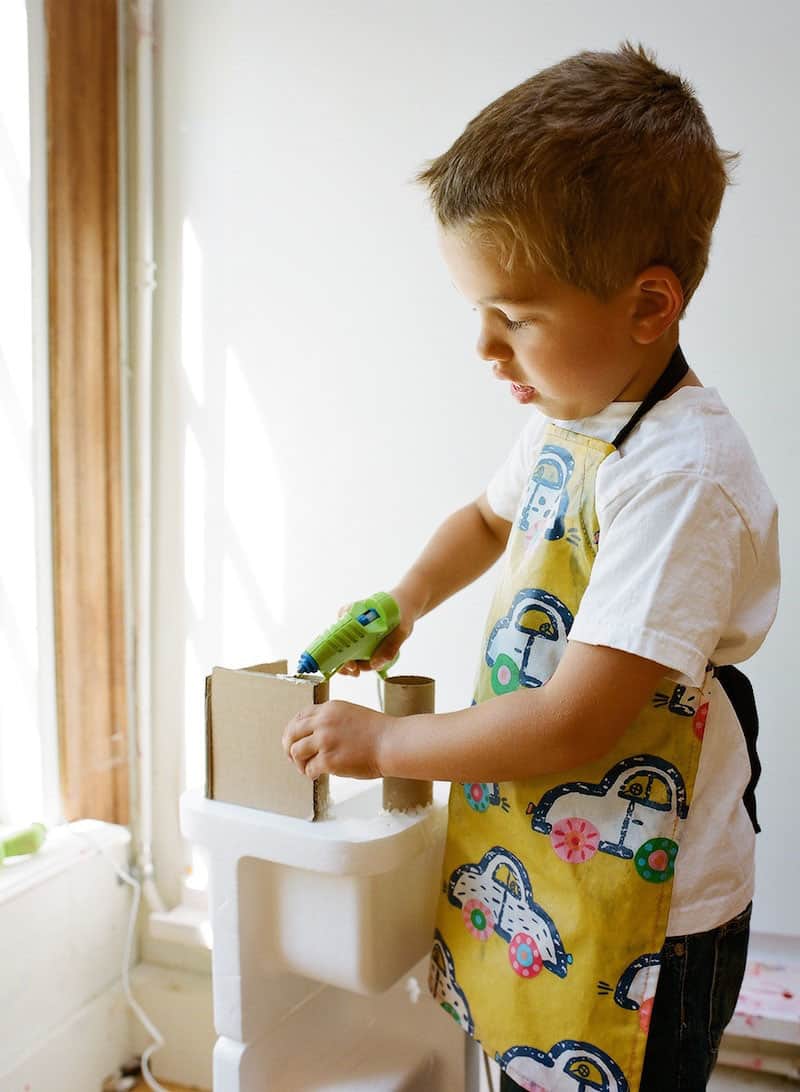 To celebrate the launch of The New Playroom Guide, a special introductory price of $24 (regular price $29) is offered along with a free bonus guide: Invitations to Create which offers 30 days of free art prompts and tips on setting them up.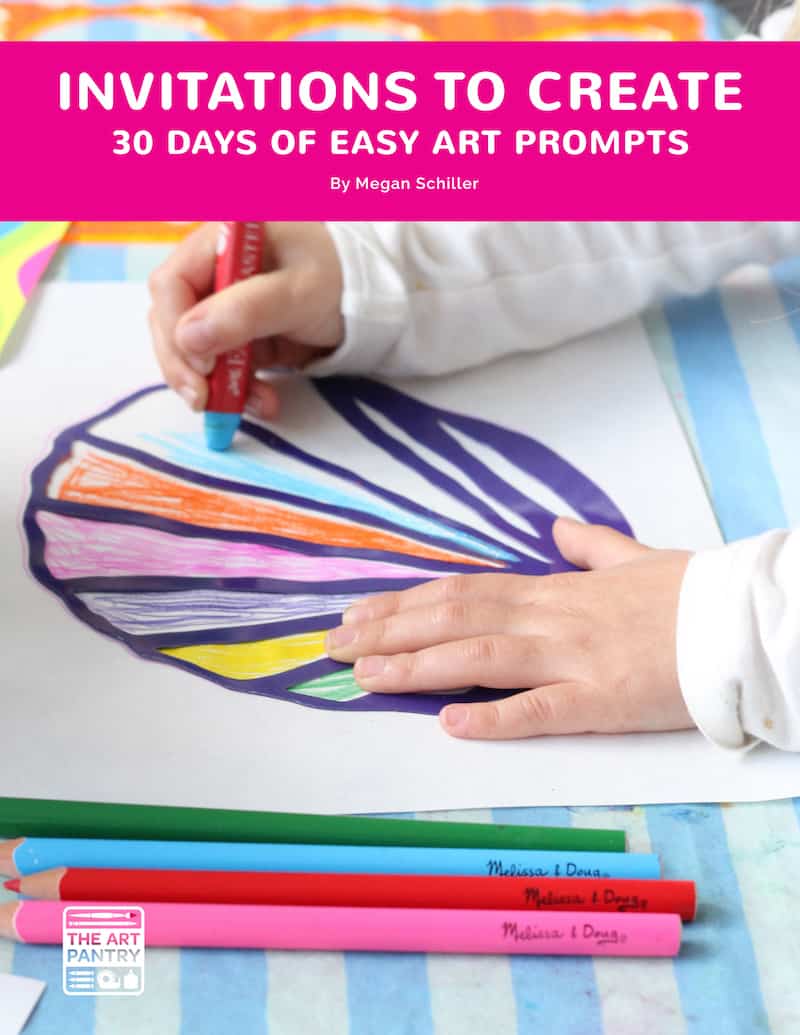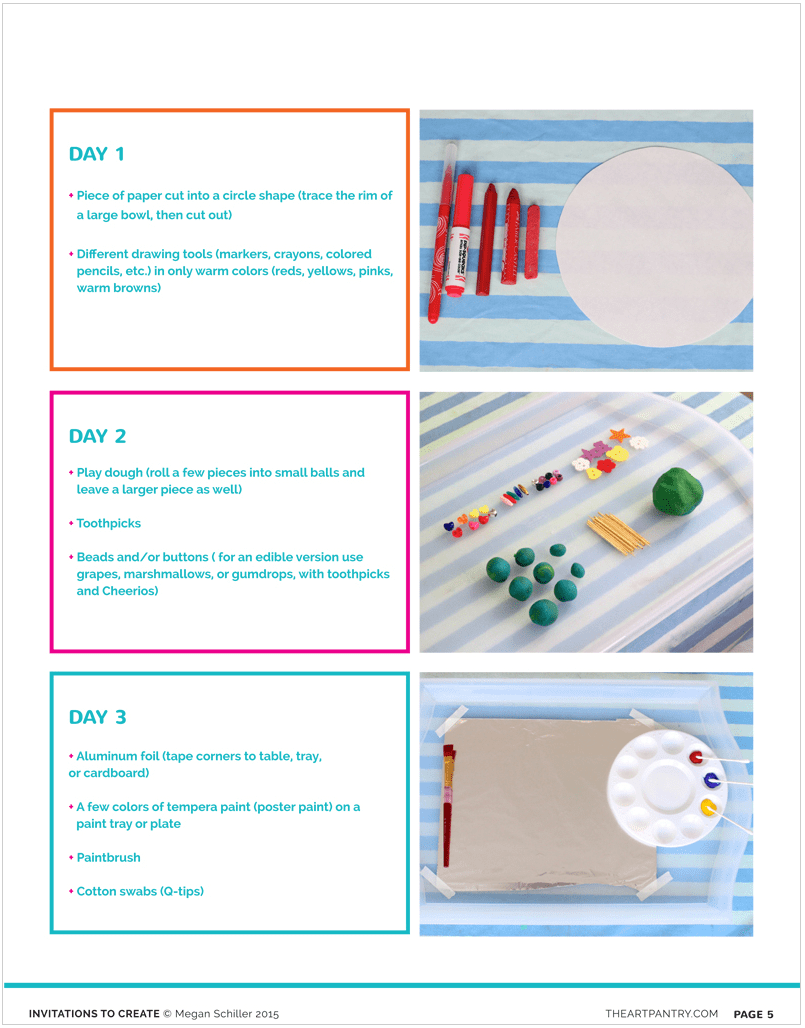 Of course it'd be ideal to have someone walk into our home and magically set up an amazing art studio for our little ones, but I know that's far-reaching for many parents. The Art Pantry's E-Guides give us accessibility to one that's within our reach in a highly affordable way.
One key a-ha! moment I got from Megan's guide is the thought about not only setting up an organized art space, but one that enhances the natural tendency for children to think creatively and become "self-sufficient makers and innovative thinkers." Personally, I can't wait to put some of Megan's tips in actions.
Learn more about the Art Pantry or head here to purchase The New Playroom e-Guide for a special introductory launch price of $24 along with the free bonus Invitations to Create Guide.
{Disclaimer: I was provided a copy of The New Playroom and Invitations to Create Guide (affiliate links) for my review. No other compensation was provided. All opinions are my own.}
(All images: The Art Pantry)