Today, we're thrilled to have the lovely Jean here from Bento Days who's a whiz at making any food look cute. Jean is sharing her favorite tips on making easy bento style lunches for kids and I promise they are doable! Thanks so much for stopping by Jean and welcome!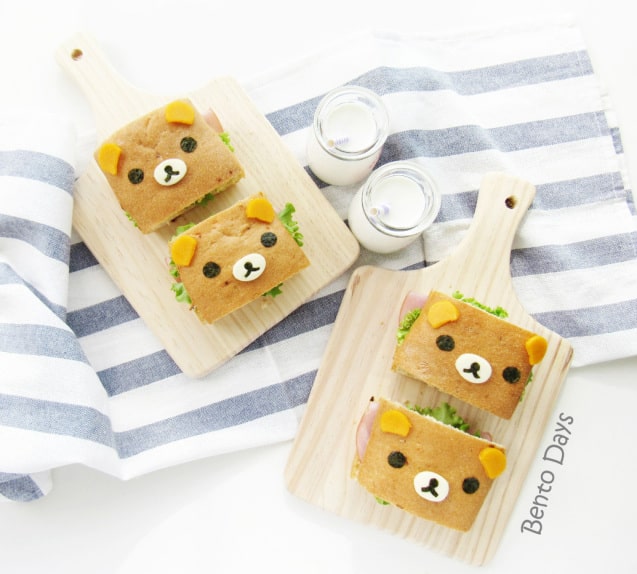 Hi! My name is Jean from Bento Days. I live in hot sunny Singapore, and am so honoured to be featured here on hello, Wonderful.
I have been making bentos for about 3 years now, I first started after my youngest child turned one. I saw so many adorable kyarabens (character bentos) made by Japanese bloggers, and wanted to try making some for my kids too.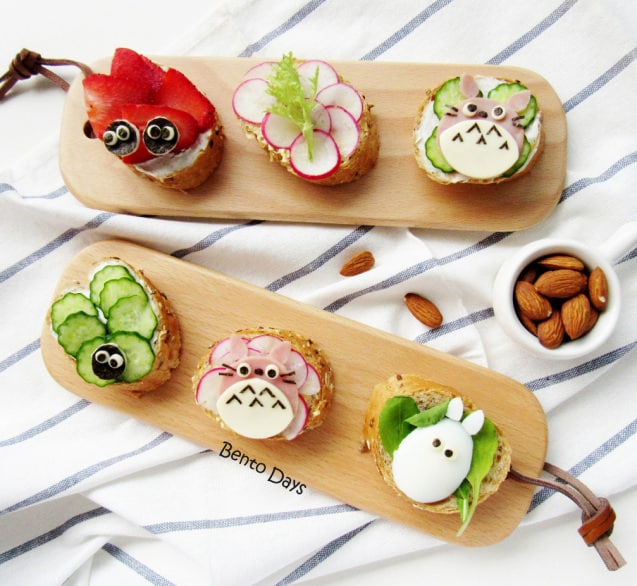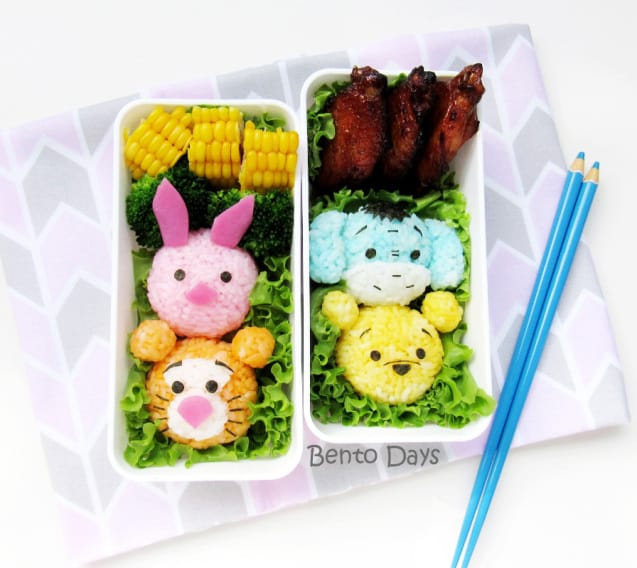 My bentos tend to be more Japanese styled, and I also enjoy creating food art. It has become more of a hobby than purely meal preparation, just like how others may enjoy painting or crafting. I love dreaming of ideas for my next food art, and get inspiration based on photos or illustrations I come across online, or browsing for ingredients in the supermarket.
There are many bento tools available, such as rice molds and nori punches. However parents can make bento or food art easily without these. I now use simple tools that are readily available.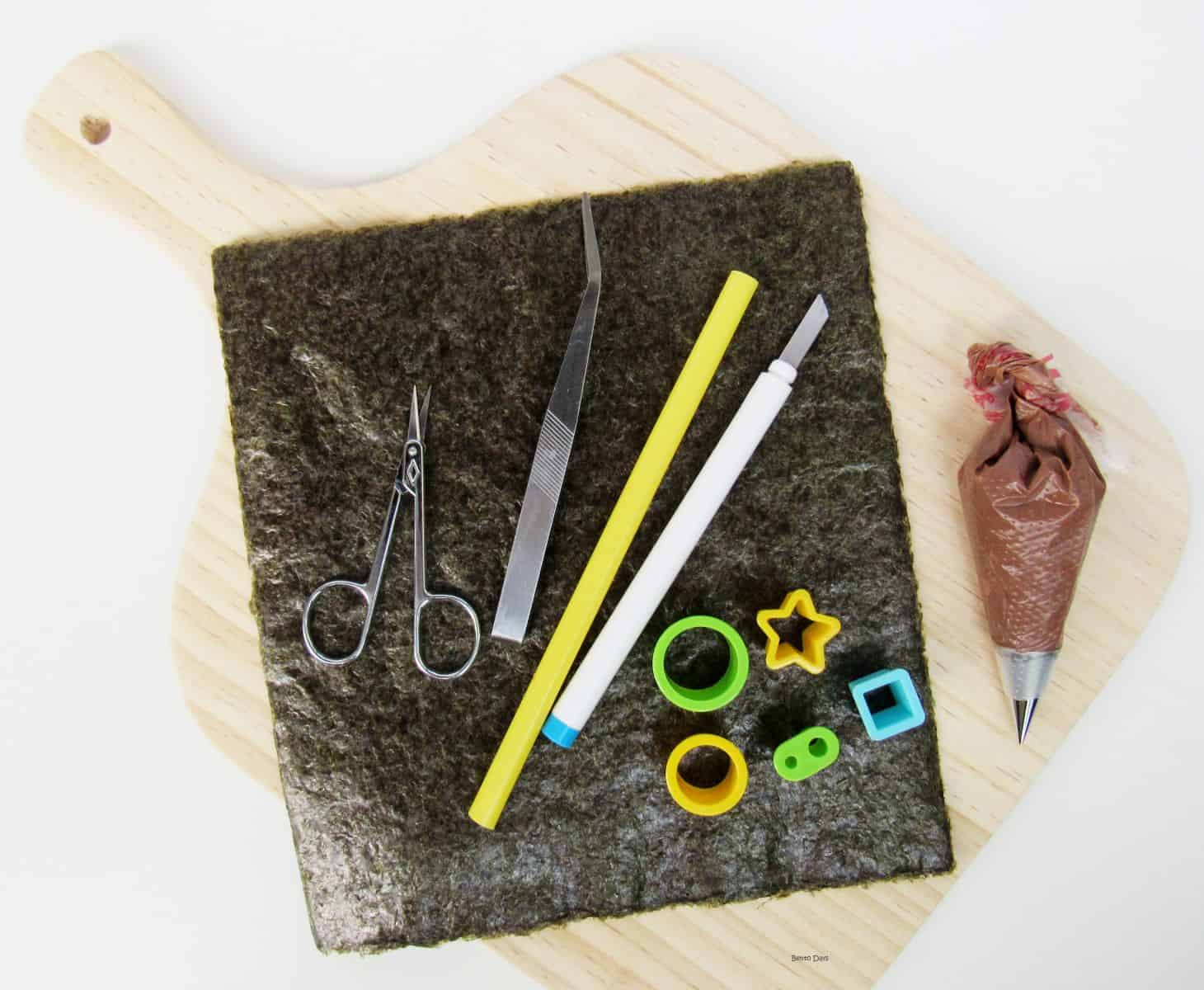 For Japanese style bentos:
Nori – Roasted sheets of nori are readily available in most supermarkets that have an Asian food section.
Small scissors for cutting nori- I use a tiny pair of scissors bought from the beauty section of Daiso (or any 100-yen store). A tiny pair of scissors makes it easy to cut out small details on nori.
Tweezers – Again, this is from Daiso. Food tweezers are used to place nori cut-outs on food.
Cling wrap – used to shape rice. I find that using cling wrap gives a lot more flexibility is creating different shapes compared to using rice molds (and of course it is a lot cheaper!)
Small cookie cutters or straws – Useful for cutting out cheese, ham, carrots etc.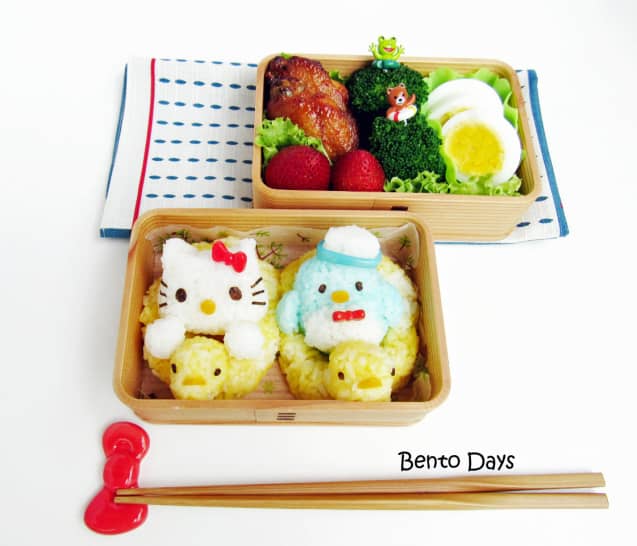 For other food art that involves bread or desserts:
Piping bag – Sometimes I melt chocolate and place in a piping bag to pipe details instead of using nori.
It is simple to start making bentos or food art for your children at home. It does not require much more time than putting a regular meal together; all it takes is some imagination and simple tools that most households might already have!
Here is a simple Totoro bento, whereby Totoro is made of meat soboro (stir fried minced meat) and scrambled egg whites. His eyes are made of cheese and nori.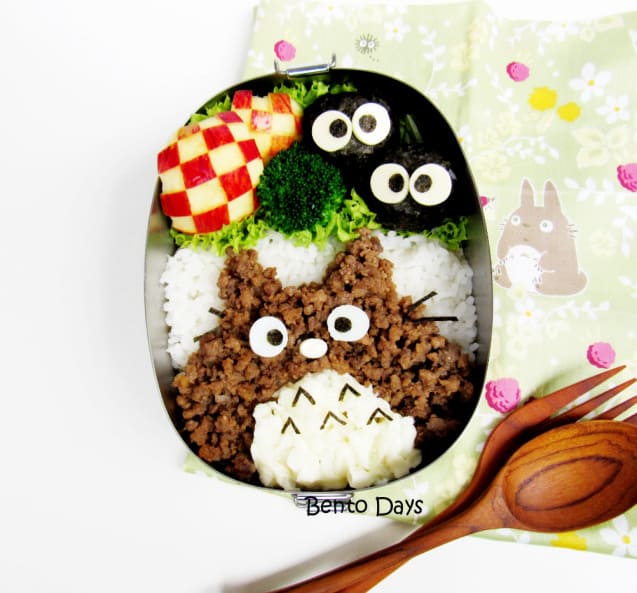 And these bunny sandwiches were put together in less than 15 minutes. The bunnies were cut out from bread using cookie cutters, spread with cream cheese and their facial details were piped on with melted chocolate. It was breakfast for the kids one weekend when I woke up really late!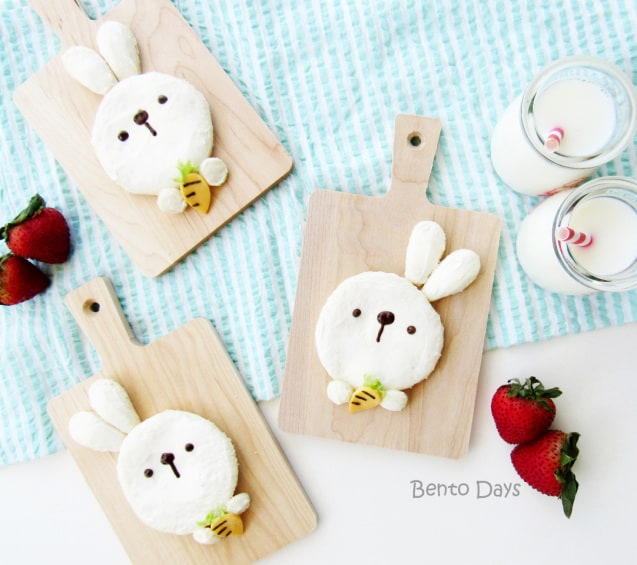 Thanks Jean! I hope these simple ideas will inspire you all to get started on making easy bento style lunches and food art for your kids.
Check out Jean's blog Bento Days where we're sharing 5 easy and healthy snacks for kids today.
Take a look at more cute food ideas here and easy bento lunches here!