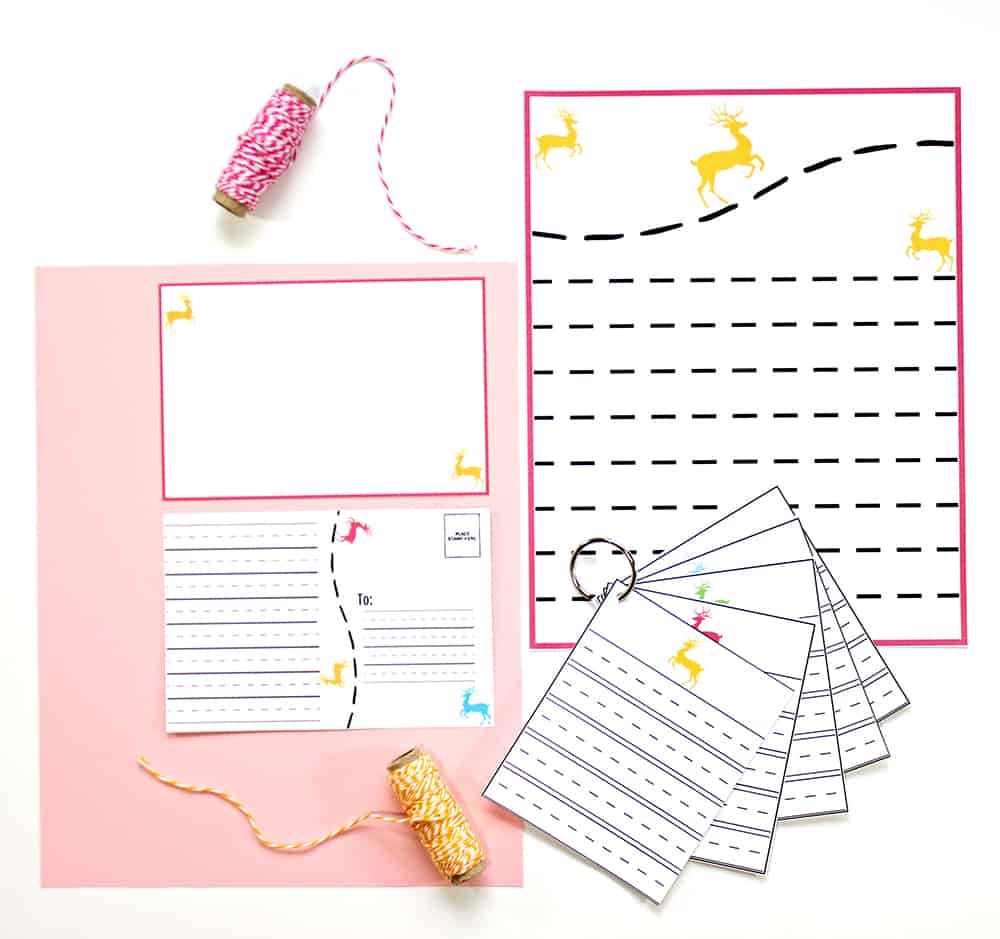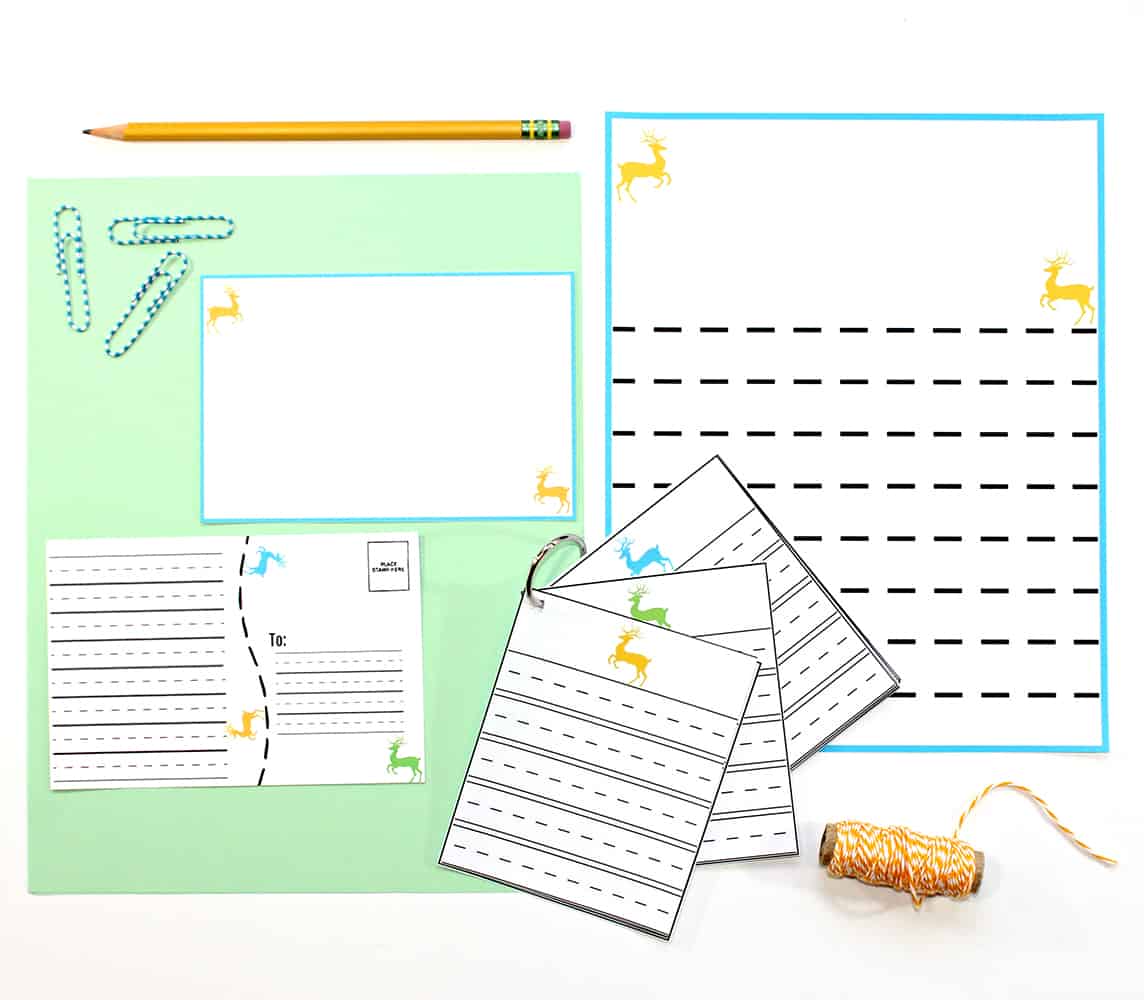 This year get your kids involved in the fun of sending out Christmas greetings to your family and friends with this fun kid's Christmas stationery kit. Included you will find everything your kids will need to send Christmas greetings that will most definitely warm the hearts of those who receive them! Just slip their sweet letters or postcards in with your yearly greetings or send them separately. Imagine the joy of those who open them!! For families that don't live close, these will mean so much during the Holidays!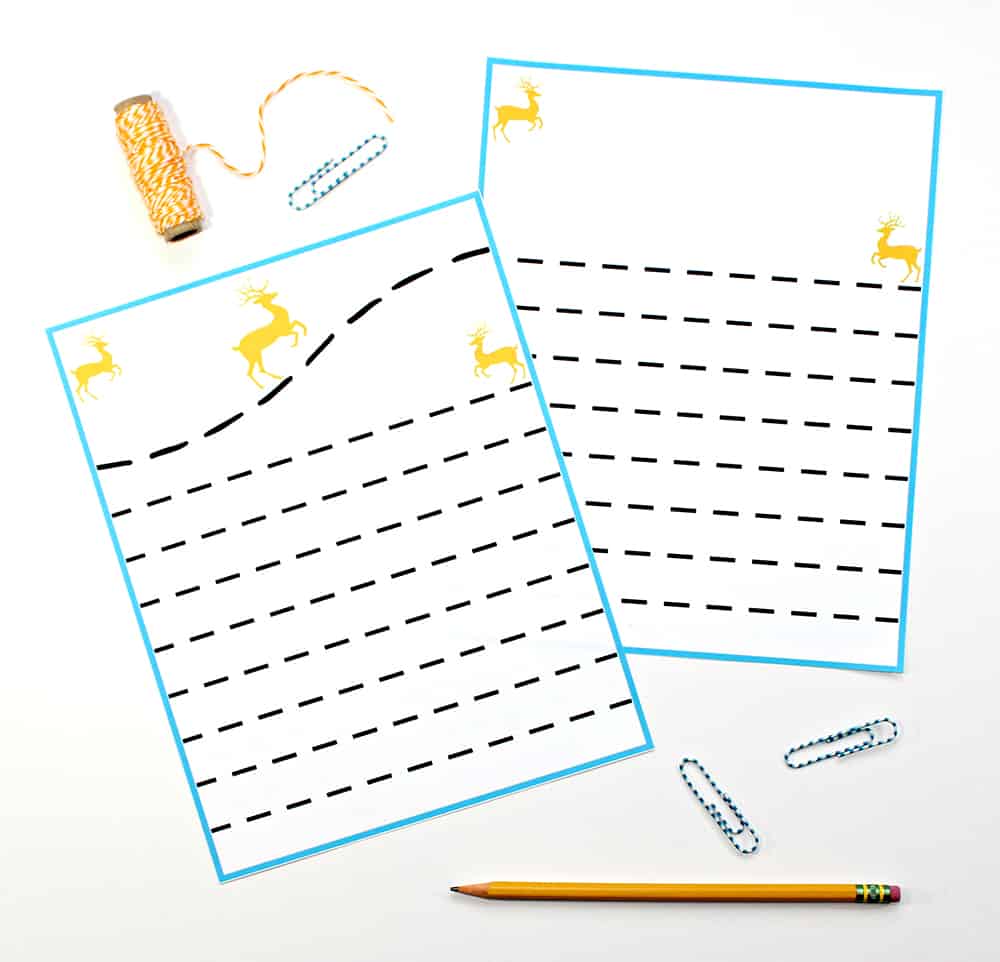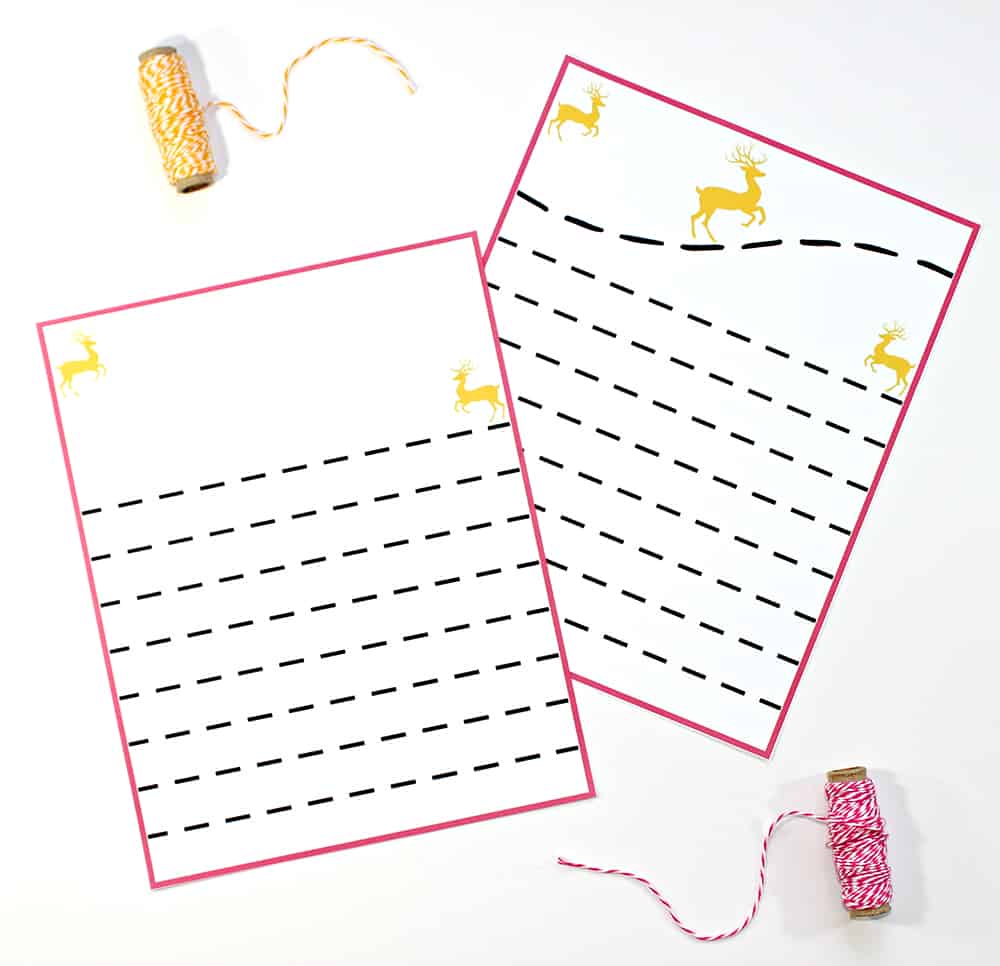 Included in the Kid's Christmas Stationery Kit:
All printables come in a pink & blue options for your kids to choose from.
A Christmas postcard

Christmas Letter with and without a picture in the header

Christmas Note pad stationery (5 color options)
Be sure to read the printing instructions on page 1 of your Kid's Christmas Stationery kit before you begin printing as you will need to use cardstock paper for some of the printables and just regular white paper for others.
Letters:
If you would like to send copies of your children's letters to more than one household follow these steps:
First print one letter printable.

Have your child draw a picture in the blank letter heading section. Then make a couple extra copies just incase they make mistakes when writing their letters so that they will be able to start again if they need to.

Then have your child write a letter leaving the Dear….. Section empty or have them write "Dear Family & Friends,".

Once both the picture and letter are complete make as many copies as you need.
Postcards:
The postcards have been made in the standard postcard size allowing you to use postcard stamps! Have your kids draw a Christmas picture on the front of the post card. Then using the lined back of the postcards, have your children write a greeting and fill in the "To" address section. Place a stamp on them and mail them! These could be fun to send to their teachers and impress them with their writing skills & I know most grandparents would absolutely love getting a Christmas Greeting from their grandchildren!
Notepads:
Use the Christmas notepad stationery for long plane rides or road trips, writing Christmas lists, or tasks your kid's want to complete during the Christmas season. They are a fun invitation to keep your kids occupied when you are too. Just use a hole punch to punch holes in the corners of all the pages then use a ring clip to hold them together. You could also staple them at the top or side.
Get your FREE Printable Christmas Sationery Set (download right below):
Click Here to Get Your Free Printable


I really hope you enjoy using these with your children and that it allows them to feel included in all the fun preparations during Christmas!
Check out LOTS more Christmas Holiday ideas for kids.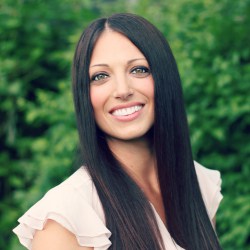 Rachelle Boone is the founder & author of Mom Collaborative. She strives to supply the frugal mom, on a smart budget, with creative ways to celebrate, play, teach, create, remember, organize, and enjoy life as a mama! When she's not thinking up something new to create for Mom Collaborative, she keeps busy as a stay-at-home mom of her two children and is a happily married wife! Outside of creating for Mom Collaborative, you'll likely find Rachelle picnicking and enjoying the outdoors with her family, near a beautiful lake, river, or mountain in Washington State. Follow Rachelle on Instagram, Facebook, Pinterest, and Twitter.