When my daughter turned 4, she was all about Pinkalicious – the adorable story about a little girl who loved eating cupcakes so much that she turned pink. Given the story theme, it only made sense to throw my daughter a Pinkalicious party with a cupcake decorating activity in the mix.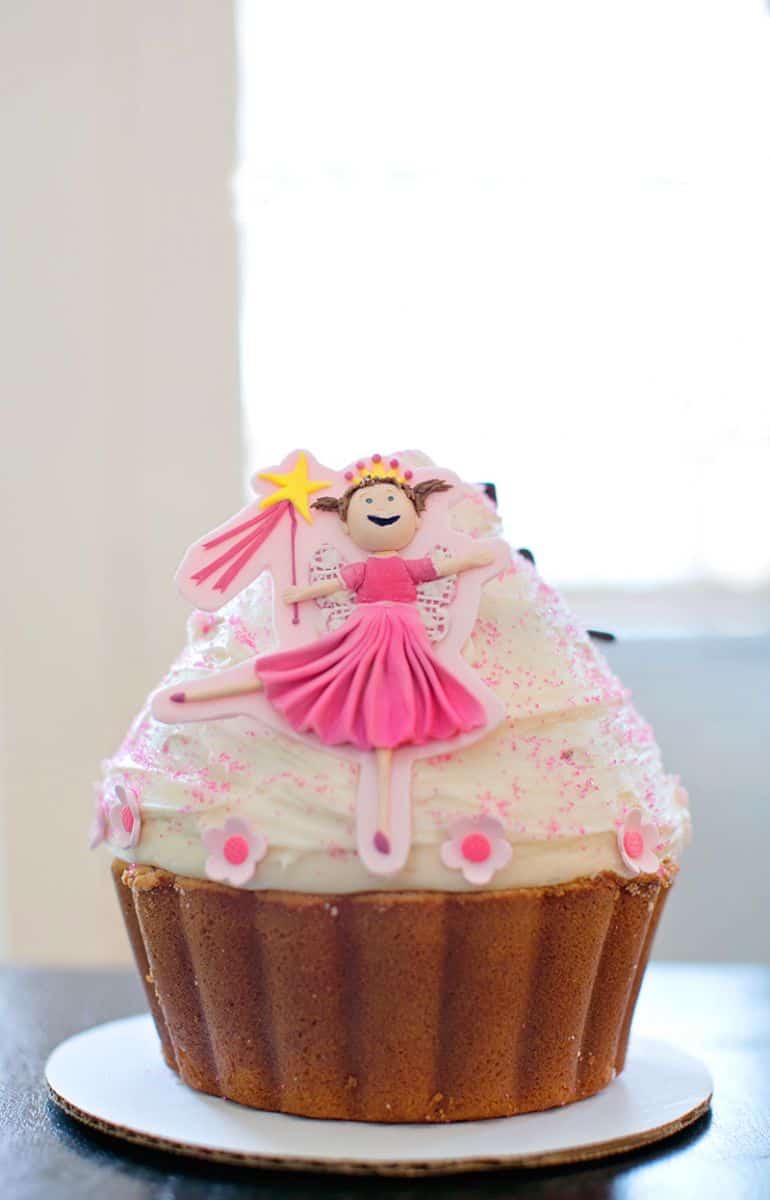 This was so much fun for both kids and adults and at the end of it, each guest took home their own custom designed cupcakes!
Read all the details below to create your own cupcake decorating party with all the sweet Pinkalicious details.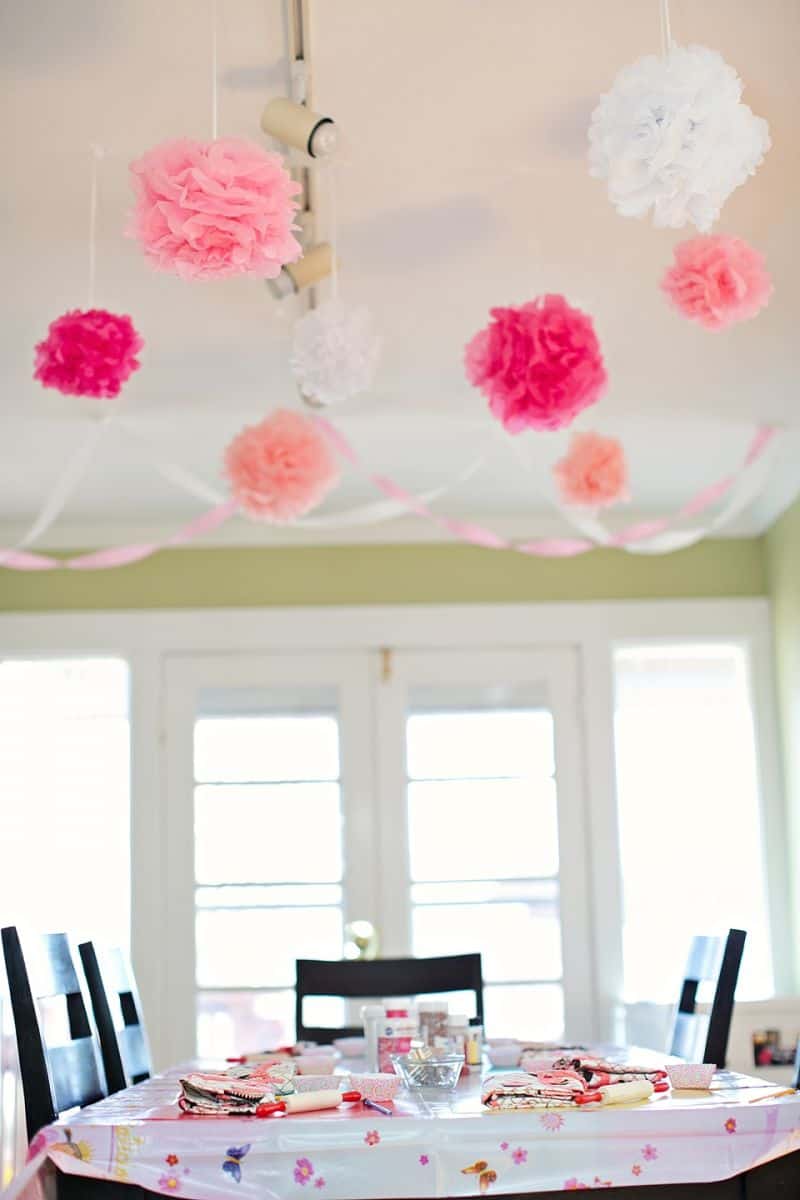 Cupcake Decorating Activity – Materials:
(lay out at the table for each party guest)
– White fondant, divided into as many colors as you want to make. Add food coloring to each section and then wrap in plastic wrap to keep it from drying out. We had 4 colors for each guest.
– Piping gel and small paint brush
– Assorted decorative sprinkles
– Assorted mini cookie cutters (from 1.5″ – 2″)
– Bakery boxes with cupcake inserts
– Baked cupcakes (no frosting)
– Frosting (set aside in bowls for everyone to share)
– Apron (optional)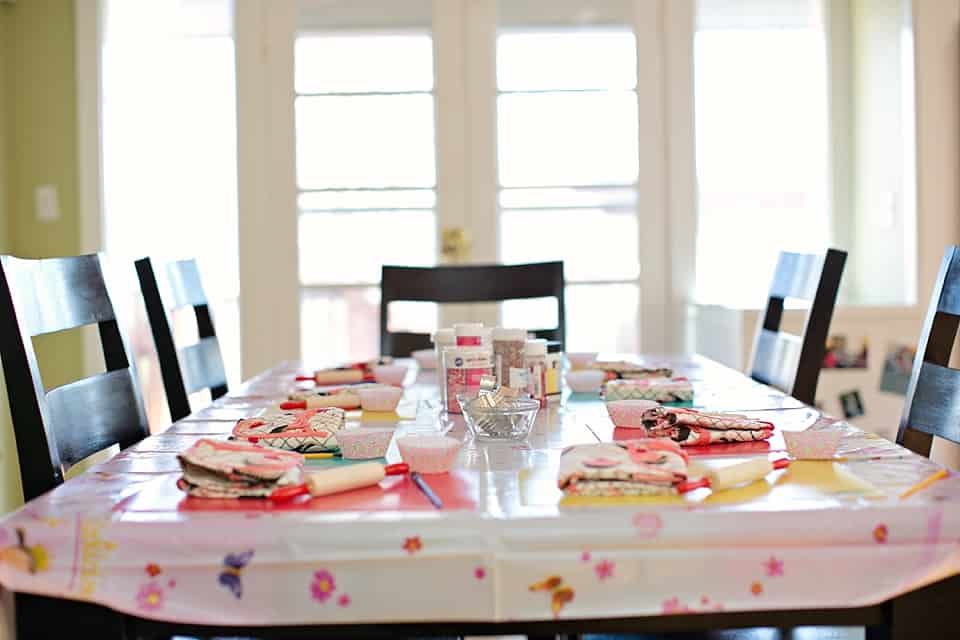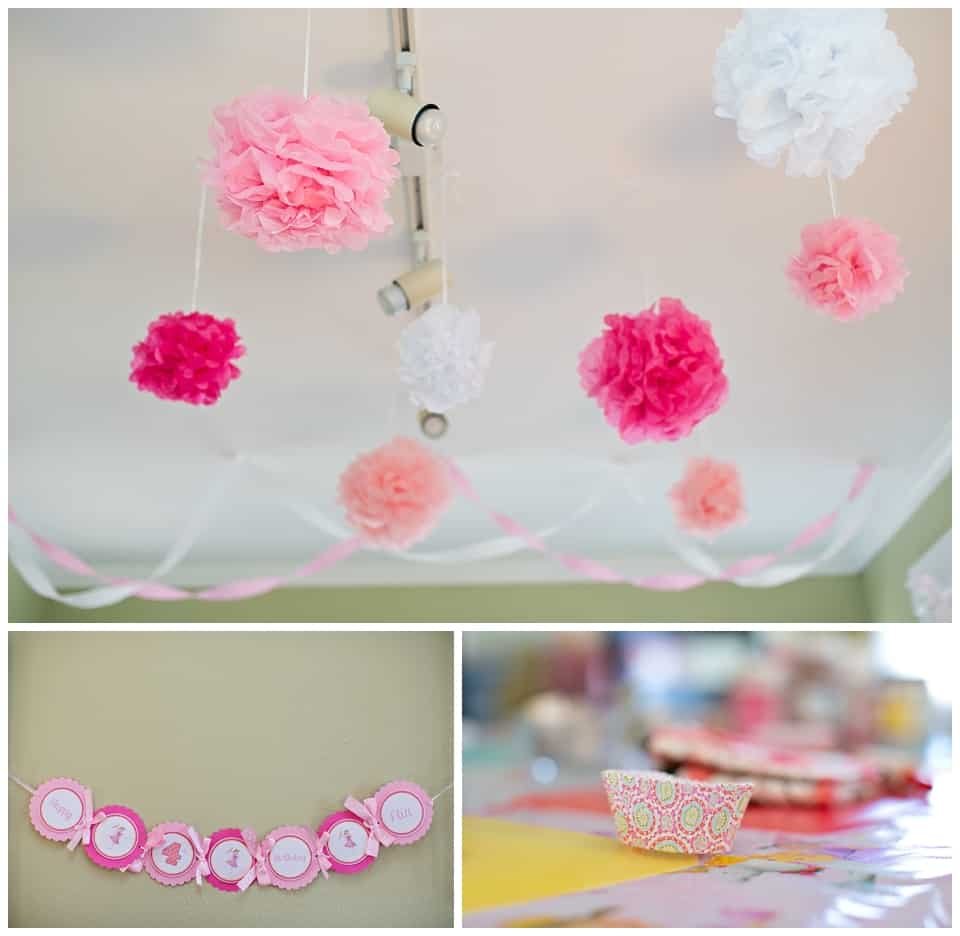 Steps:
1. Lay out all materials (fondant, brush, rolling pin) on each mat per guest at the table.
2. Have the mini cookie cutters and sprinkles in bowls for everyone to share.
3. Help each child take a piece of fondant, roll it out on the mat and cut out shapes using cookie cutters.
4. Use your paint brush and add a little piping gel on top of the fondant and then sprinkle away.
5. Line a baking sheet with parchment paper and write each child's name on it to store their final fondant cupcake decorations.
6. Bring out the cupcakes (no frosting) in the cupcake inserts already inside the bakery boxes.
7. Help each child frost the cupcakes and place their fondant decorations on top.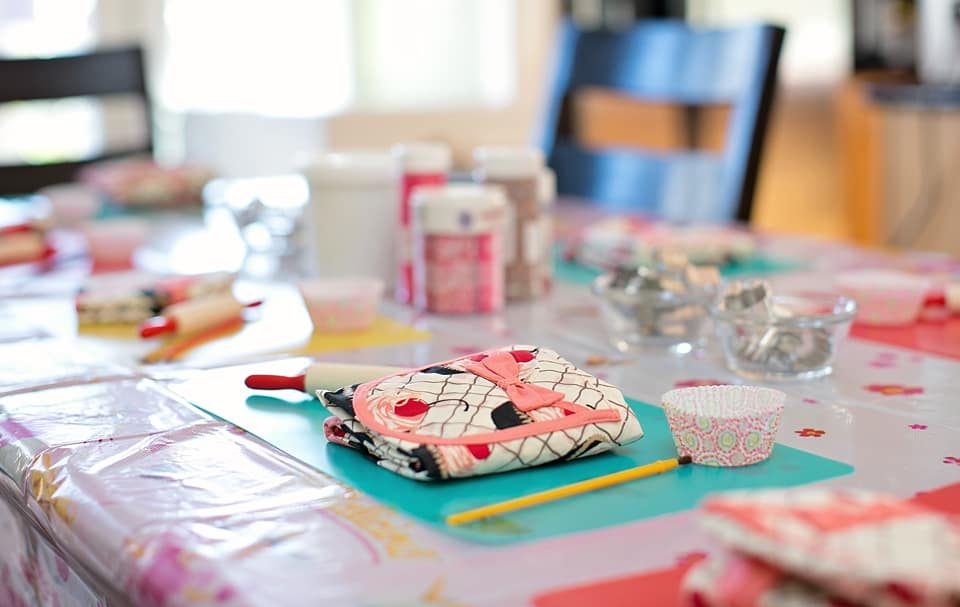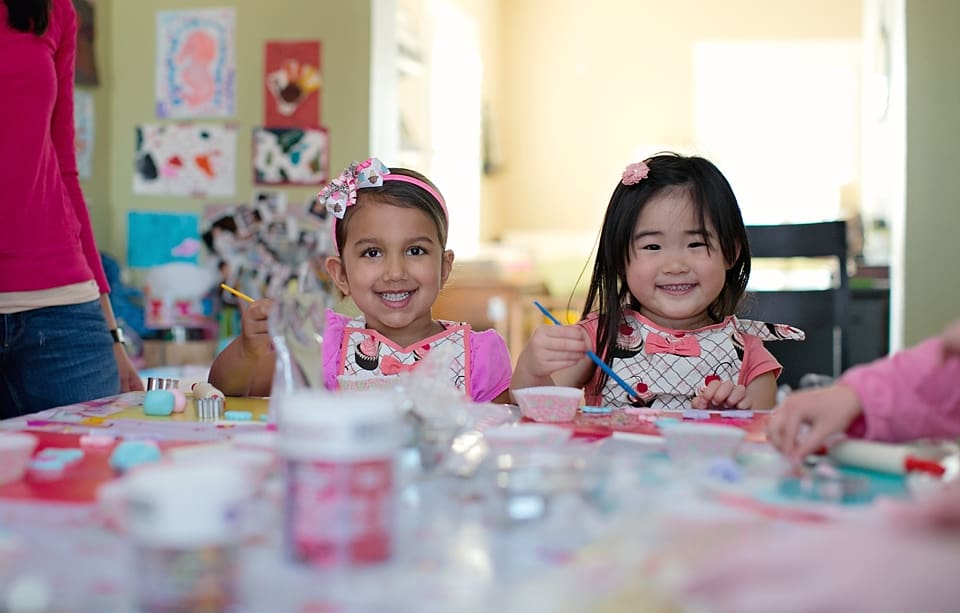 The girls having fun decorating away!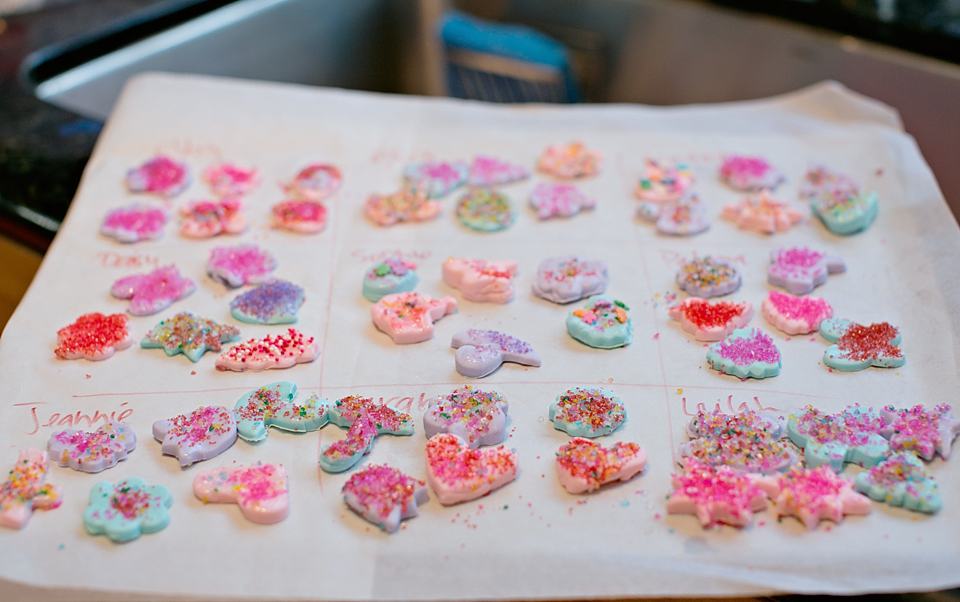 The final set of decorated fondant pieces.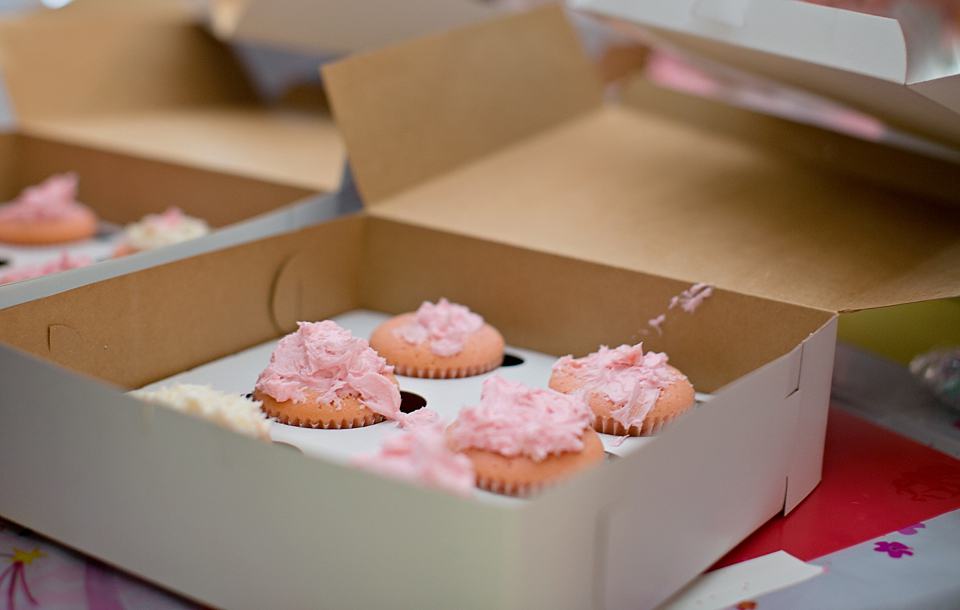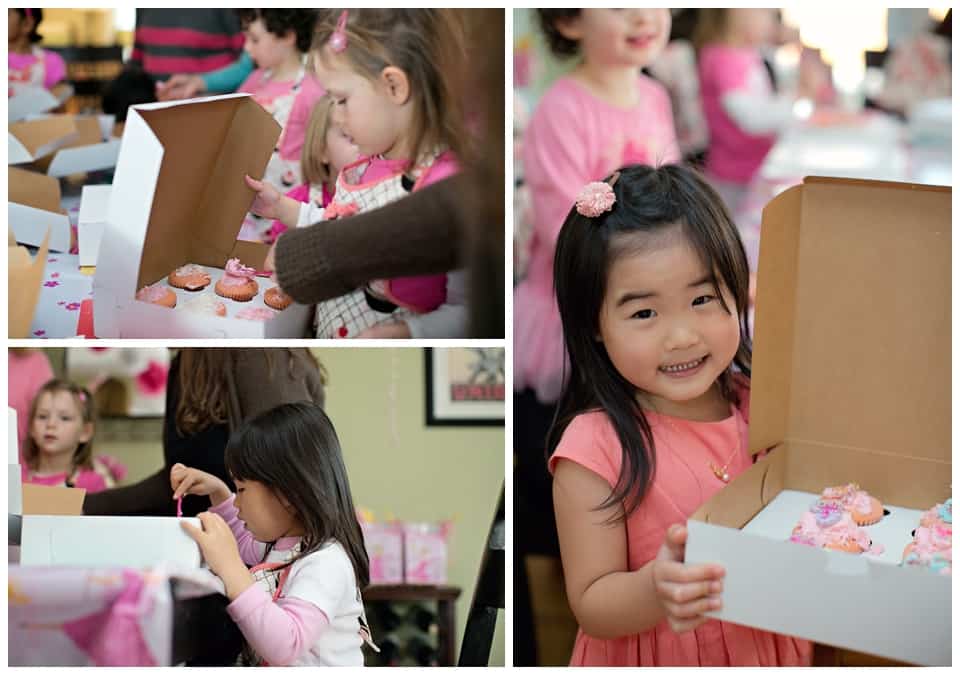 Help your child frost each cupcake and place their fondant decorations on top.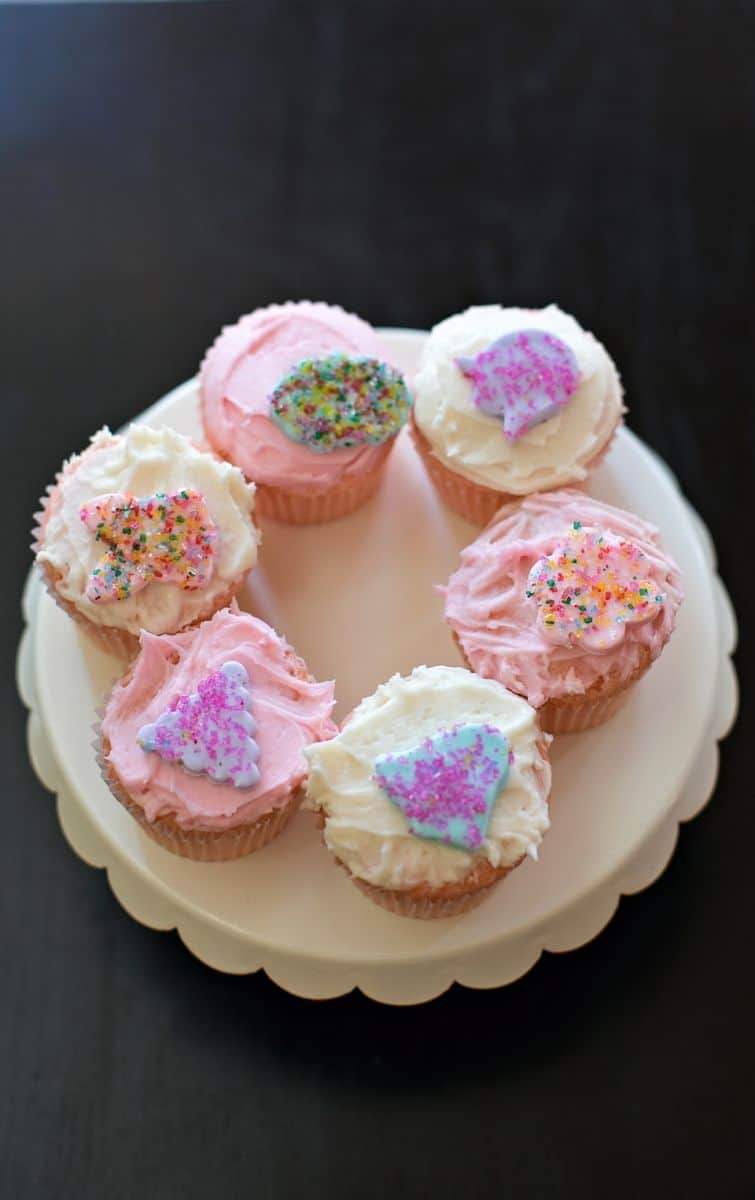 Each cupcake turned out so pretty and festive!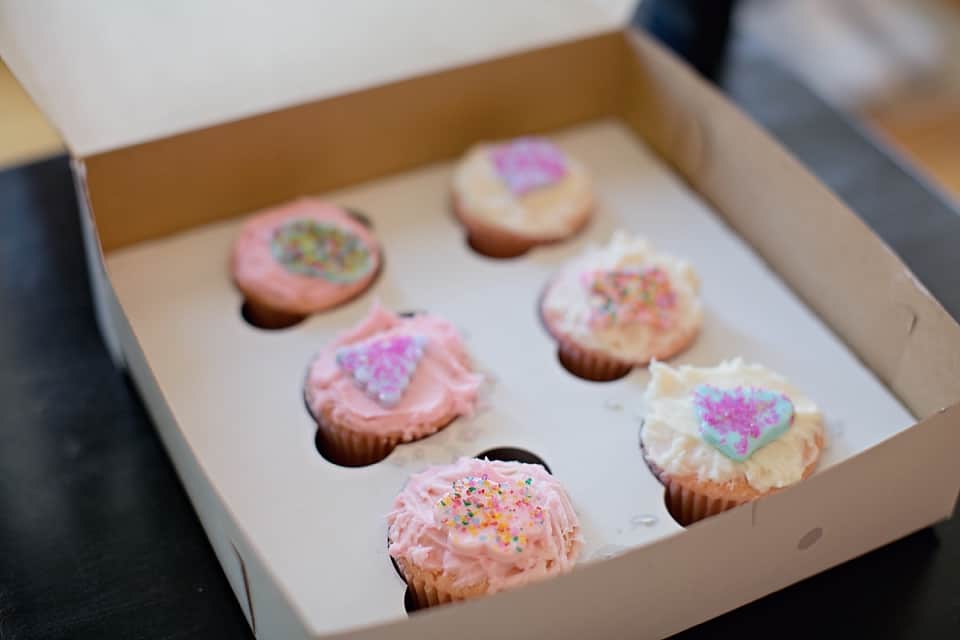 The cupcake boxes and inserts made it so easy to carry and take home the treats.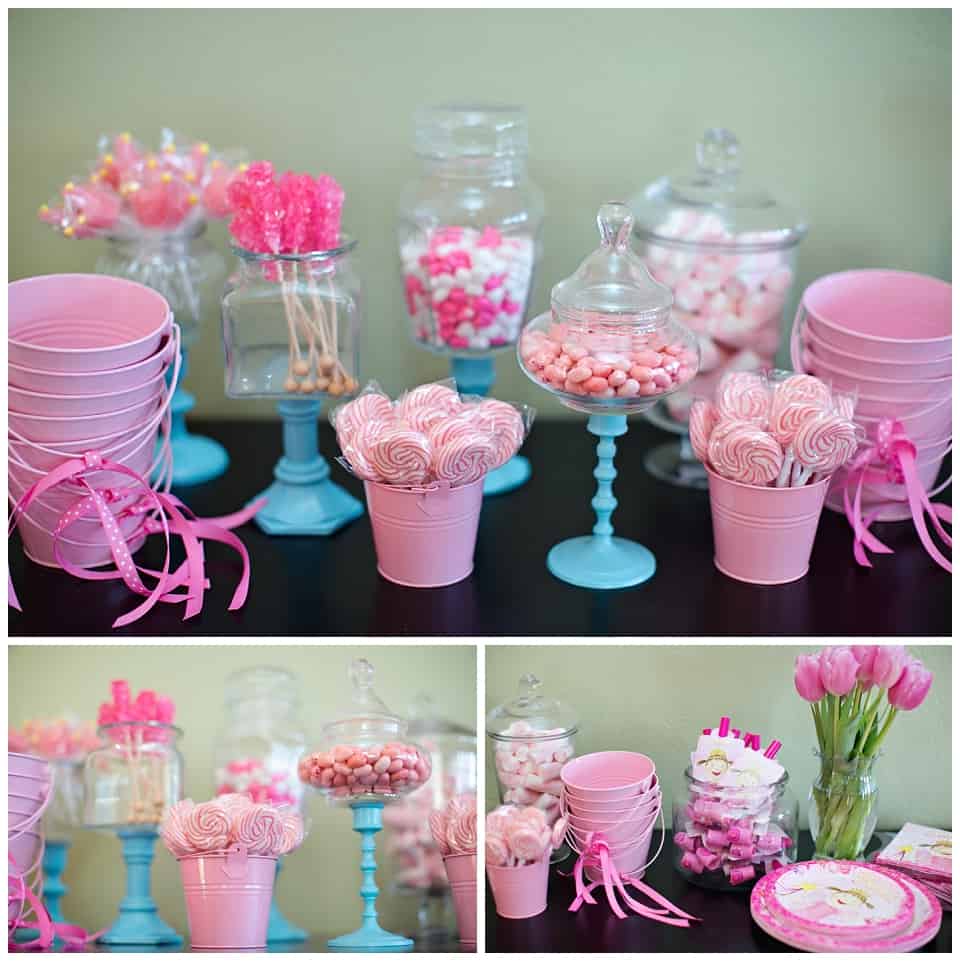 We also had a sweet and pink themed candy bar with cello bags ready to take home.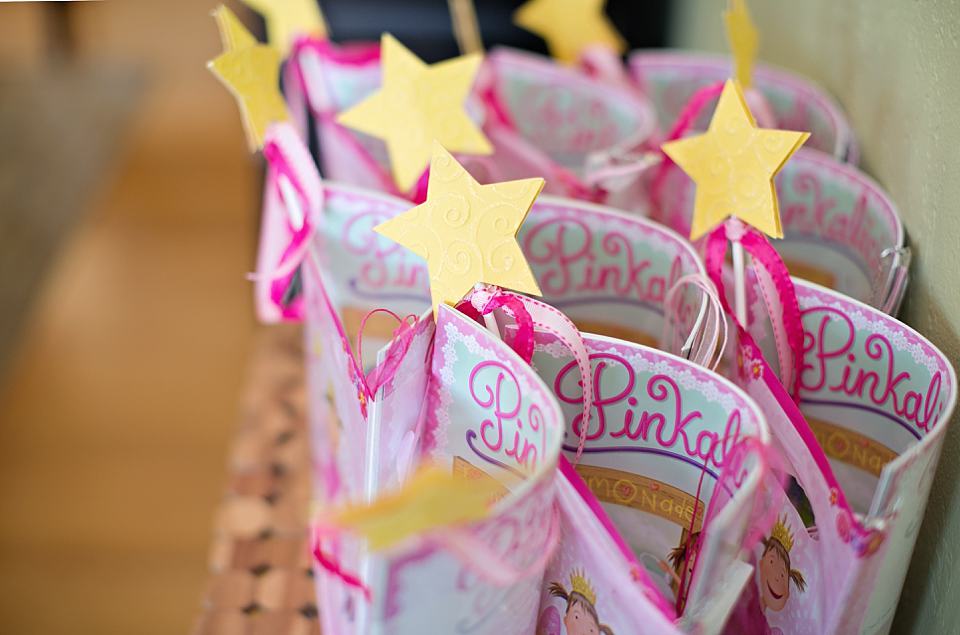 Party favors were a gold Pinkalicous paper wand and a book.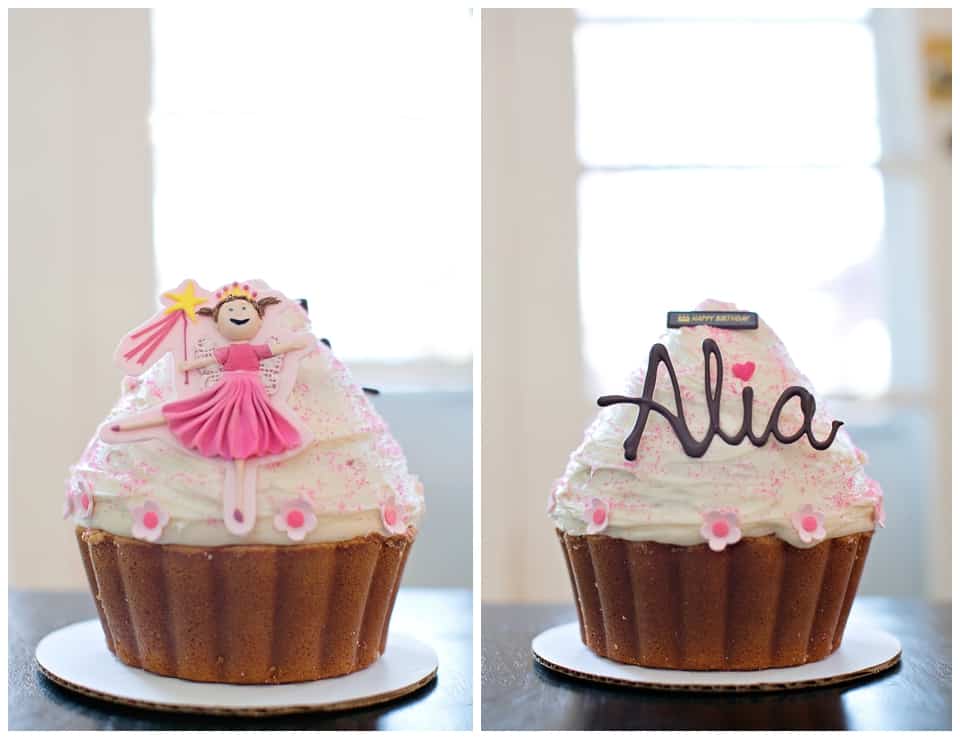 You can never have too much cake at a party. My bakery, Teacake Bake Shop, created this sweet "cupcake cake" with dancing Pinkalicous character in fondant with my daughter's name on the other side.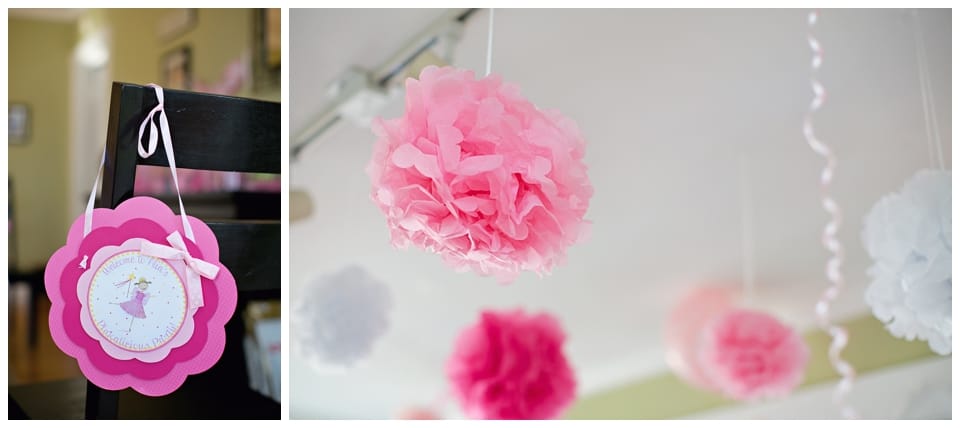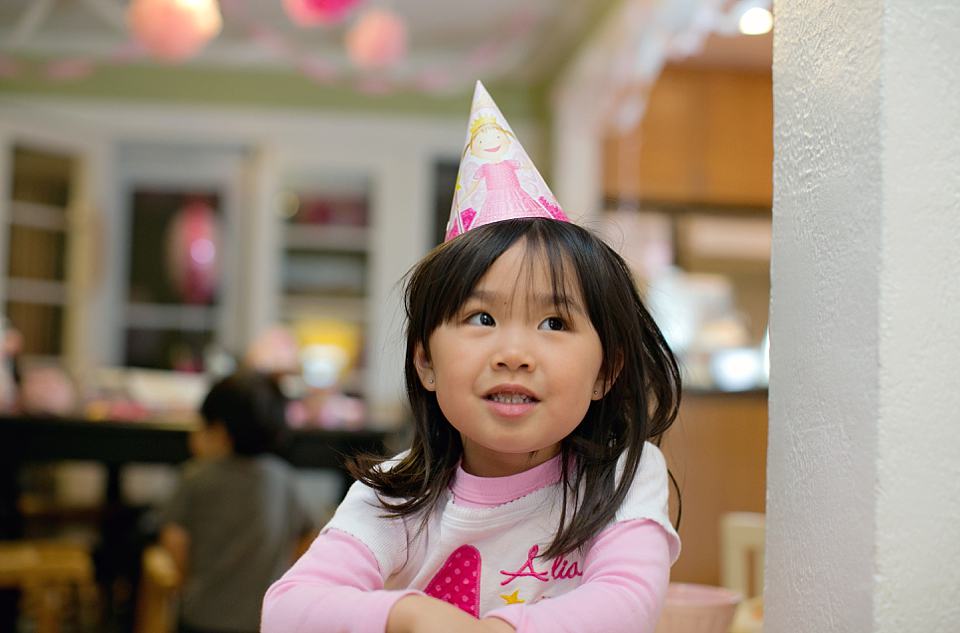 The party girl pooped but happy from such a fun party!
Have you ever thrown a cupcake decorating party before?
Party Vendors:
Cupcakes, frosting and cake: Teacake Bake Shop
Banner: Michelle's Party Shop
Pom Pom: Pom Pom Sale
Party Supples, Tableware, Favor Bags: Birthday Direct
Candy: Candy Warehouse
______________________________________________________________________________________________________

Disclosure: Some of the links in the post above are "affiliate links." This means if you click on the link and purchase the item, we will receive a small affiliate commission. Regardless, we give our promise that we only recommend products or services we would use personally and believe will add values to our readers.