(12/10/14 Update: P.S.XO has now merged with the children's crafts company, Seedlings. You can now find P.S.XO's party kits here).
Do you ever look at Pinterest party images and wish you could throw a party like that? Those images are drool-worthy, but I totally get it, most parents don't have the time to spend hours crafting up a picture perfect party. If you want the look, but with the least amount of effort, these chic and modern party kits from P.S.XO may just help you out.
P.S.XO offers party kits in a box for up to 10 kids with decorations, party favors, and a fun craft thrown in.
They've got loads of fun themes – for girls and boys, gender neutral ones, holiday themes, and even kits for baby showers.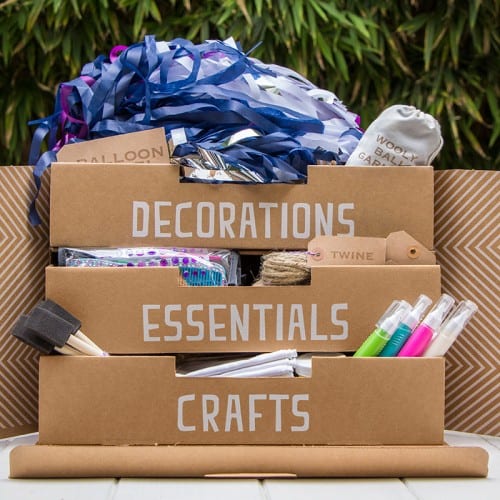 I love this slumber party one, that comes with a craft to make your own pillow case.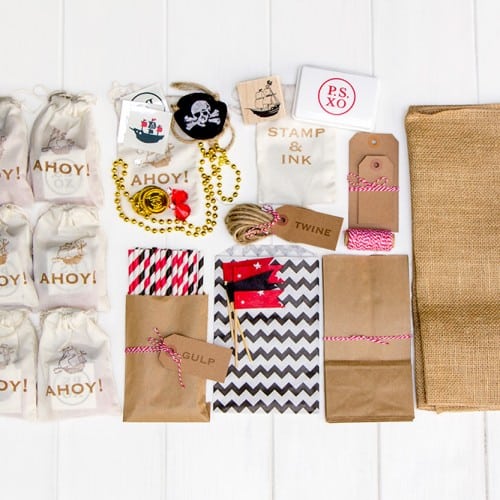 Or this cool pirate adventure box that lets you decorate your own treasure chest.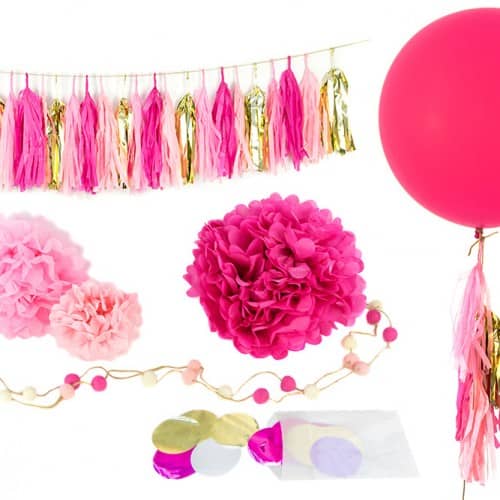 And of course they've got the popular parties covered like princesses or fairies.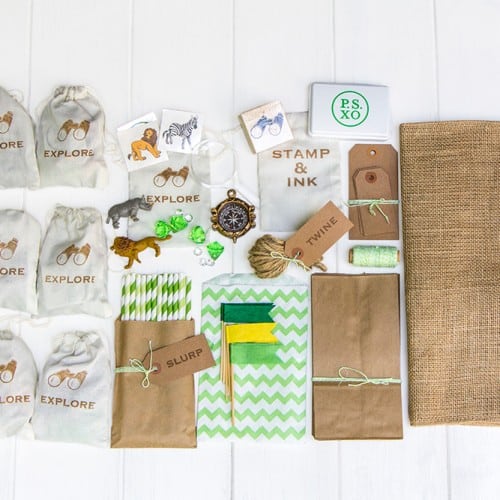 This jungle safari set would be great for a baby's first birthday party.
Take a look at P.S.XO's full collection of party kits and decorations on their online shop.