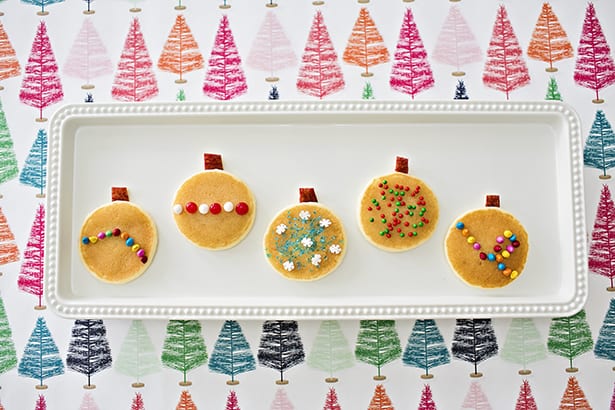 Christmas morning is magical in every way, from the hurried steps towards the tree to see what Santa has left, to the flurry of unwrapping presents. It comes once a year and each Christmas with our kids is one more to cherish. Why not extend the magic of Christmas morning by making a holiday breakfast just as fun?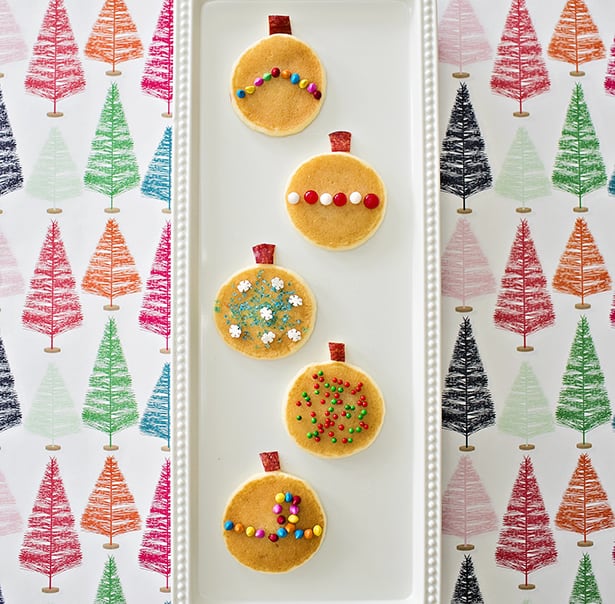 Lay out pancakes and have kids decorate their own pancake "ornaments" for breakfast. You can use frozen ones as we did which makes this fun breakfast activity that much easier!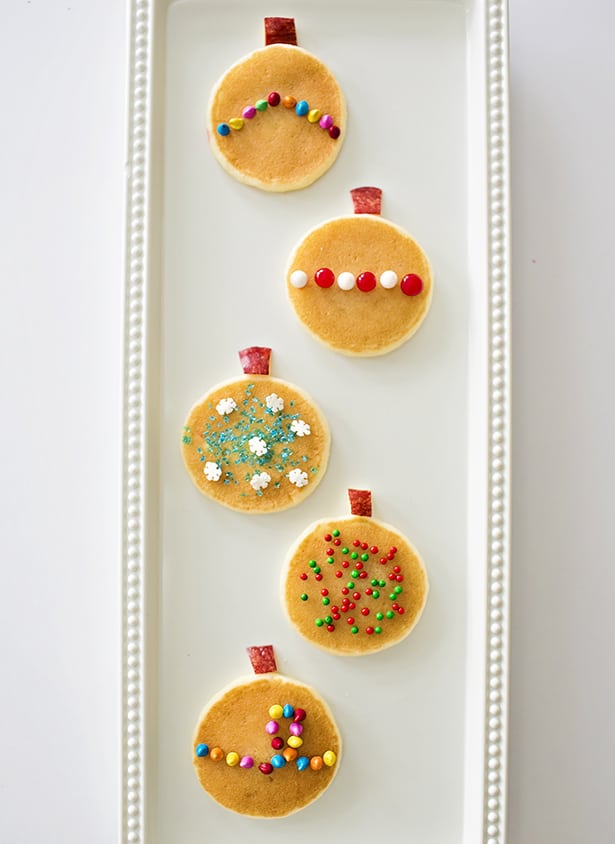 All you need to make these cute Pancake Ornaments are:
– Small circle pancakes (make your own or use frozen ones)
– An assortment of colorful sprinkles
– A small apple, cut small rectangles to add as ornament tops as shown.
Lay out all your pancakes and sprinkles in small bowls and let kids make their own pancake ornaments! Don't forget the syrup and some fresh fruit!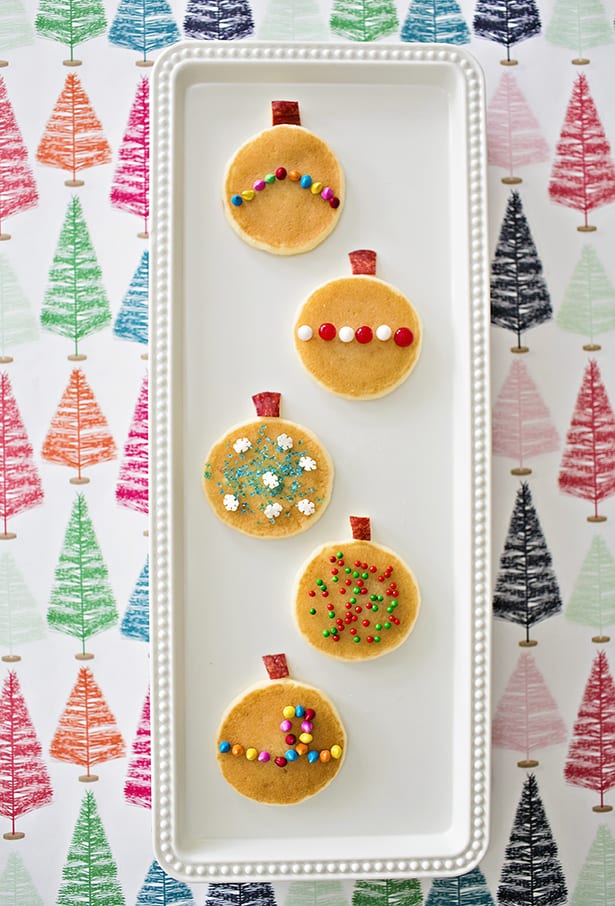 What are your favorite Christmas breakfast ideas for kids?
Check out more creative holiday ideas!