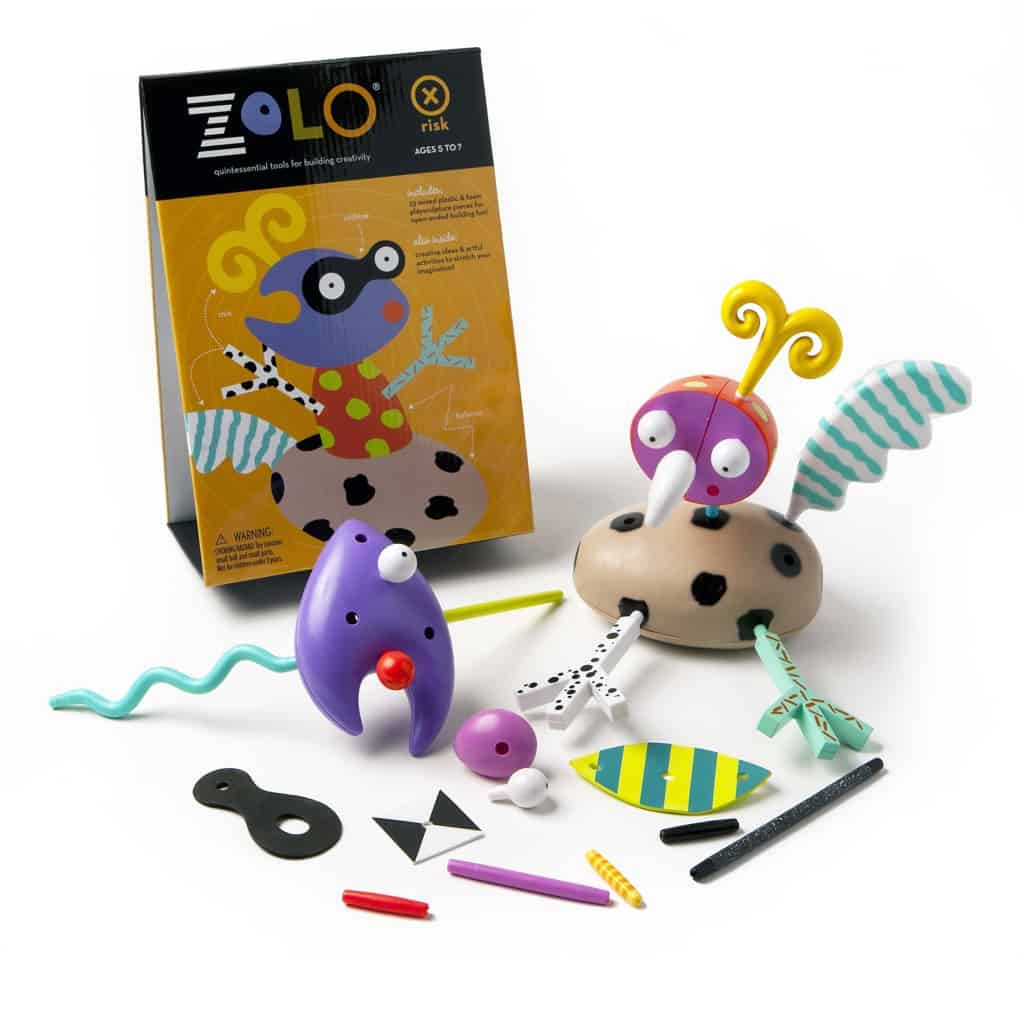 it's no surprise kids love
tinkering
and building their own sculptures and toys from simple parts they can get their hands on. The ZoLO creativity kits just make it that much easier to encourage imaginative play and outside the box thinking.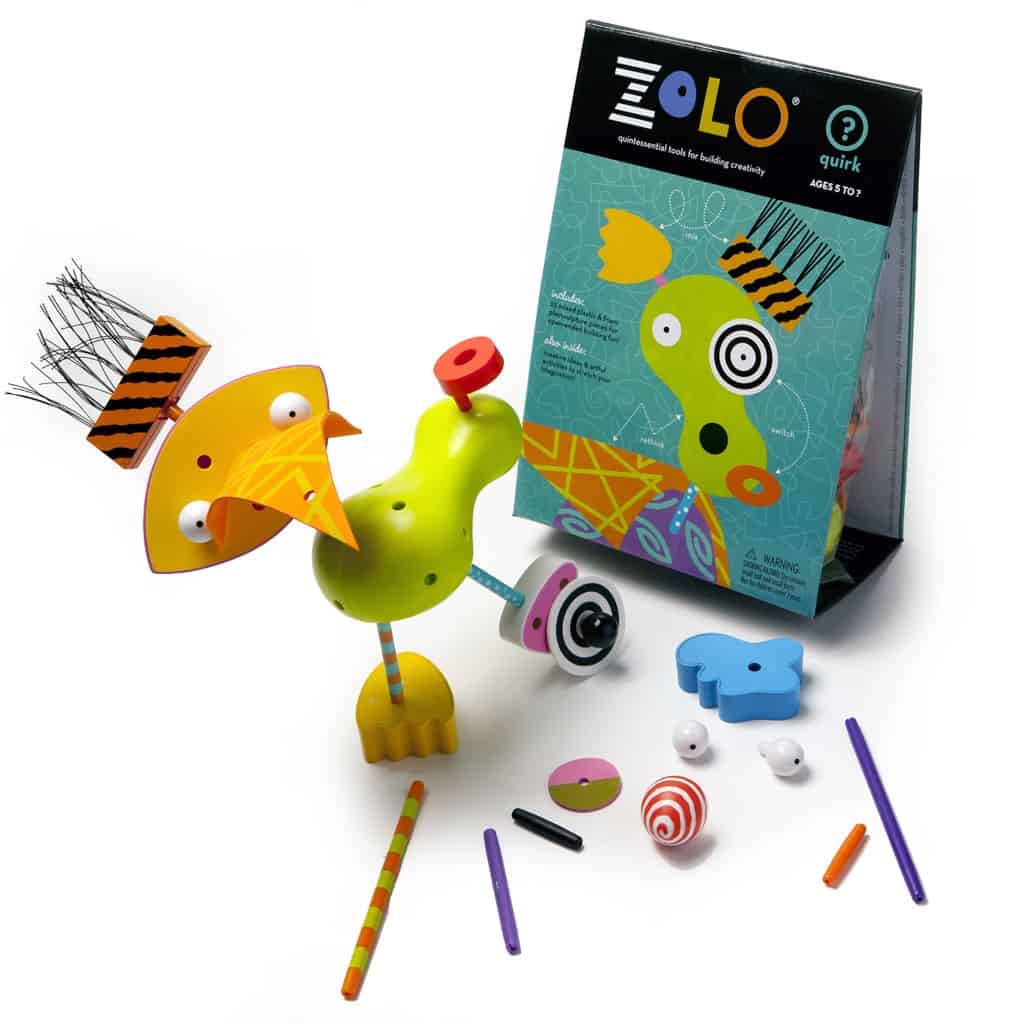 First cooked up by designers Byron Glaser and Sandra Higashi more than 20 years ago, the concept for encouraging kids and adults to play and create using simple prompts has evolved into these quirky and unique toy building kits using plastic and foam pieces.
There are various themes involved with each providing thoughtful ideas and games to build and play. Like the ZoLOtopia set that comes with a zany spinner to make your own spinning games.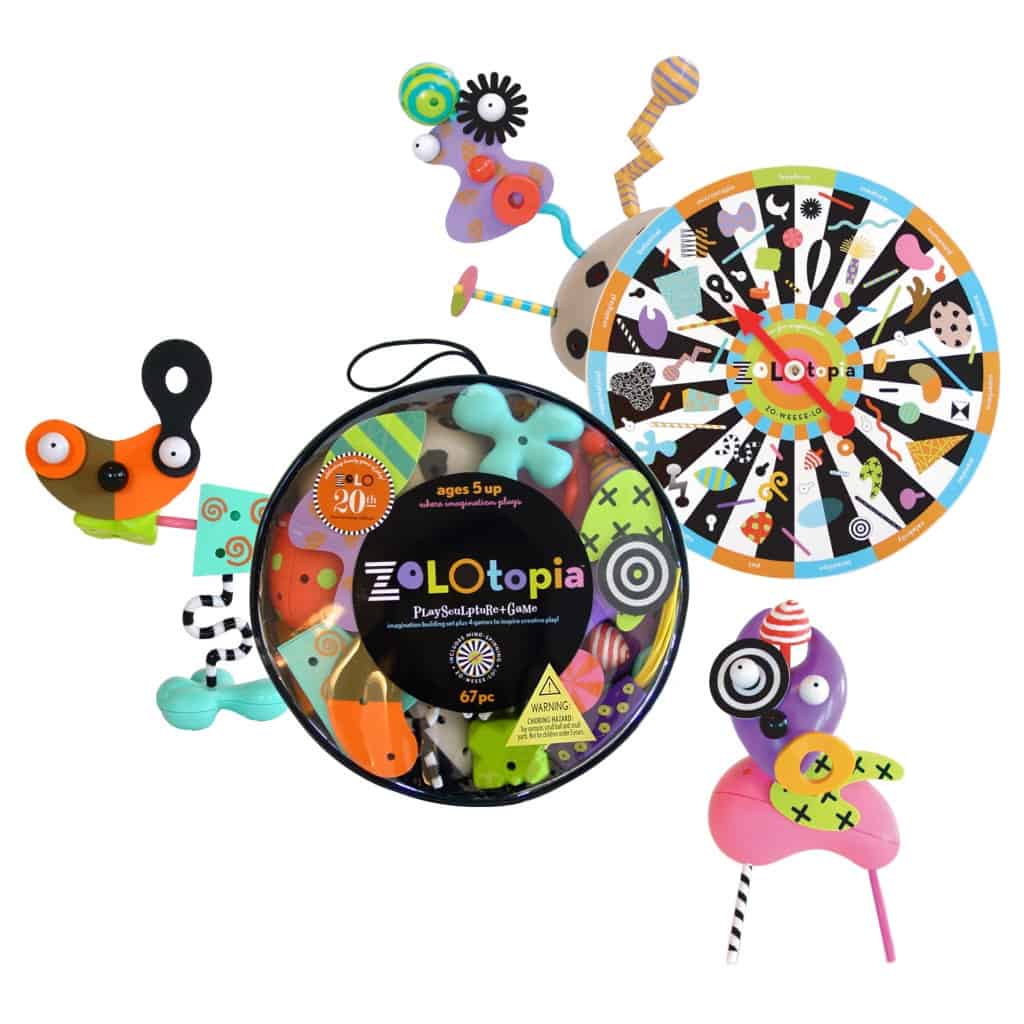 For the tot set, there's an all wooden stacking and building version called PreZoLO.
Check out all of ZoLO's creativity sets here.
(All images via ZoLO)