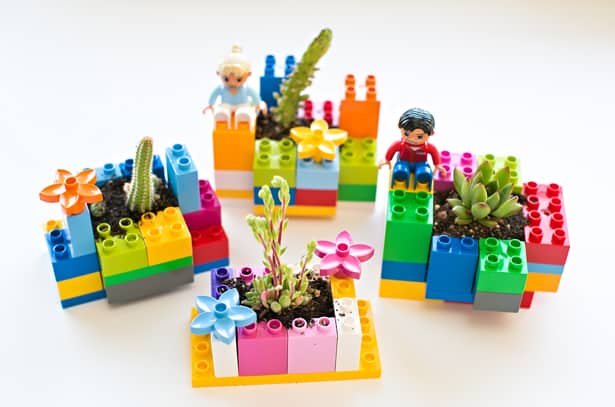 My kids love playing with LEGO blocks so we decided to combine this with a fun gardening activity: mini LEGO planters!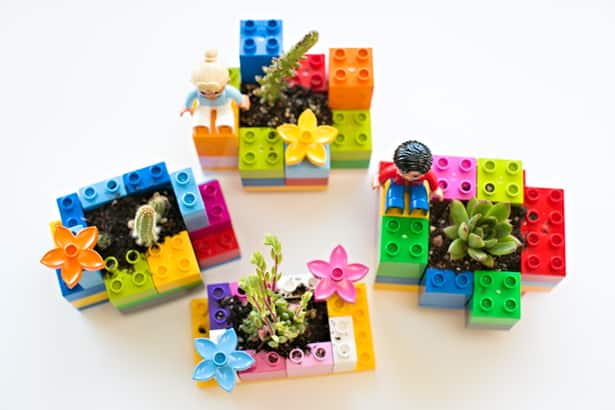 This is an awesome spring project that gets kids excited about planting as well as inspires critical thinking skills as they think about how to build their planters.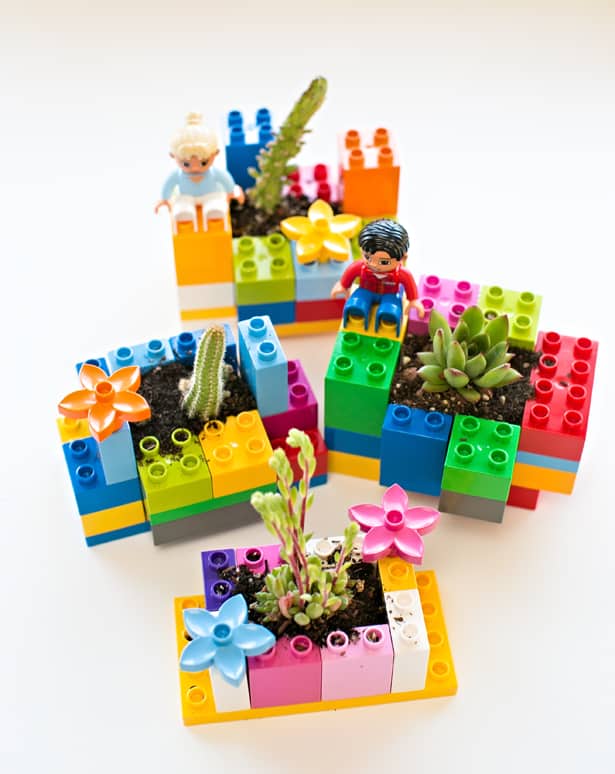 Mini LEGO Planters – Materials:
– LEGO blocks
– Soil
– Mini succulents or cactus plants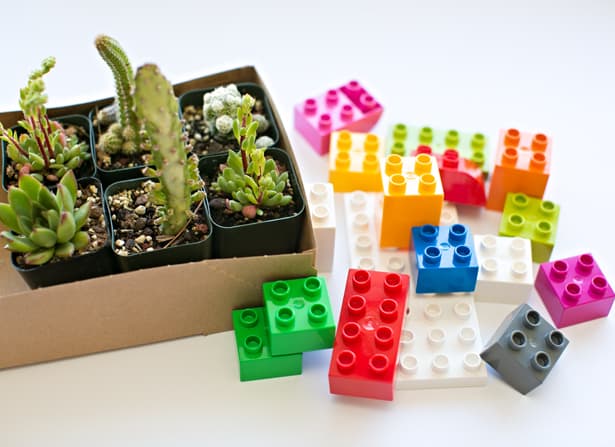 Step 1. Decide what size you need for your planters depending on the size of your plants. It helped us to place the plant on top of our blocks as we were building them.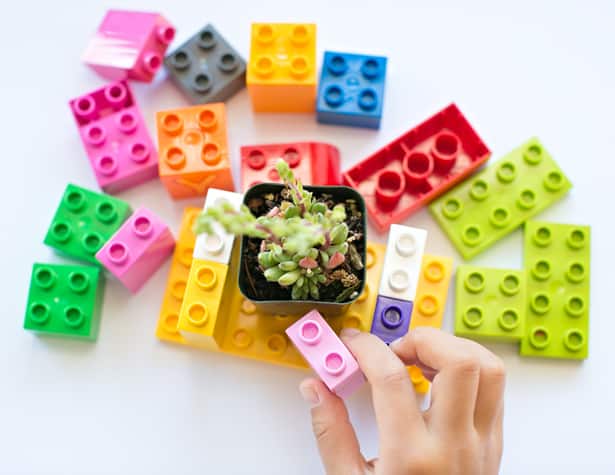 Step 2. Once you've figured out your planter shapes, remove the plants from their plastic pots and add them inside your LEGO planters. Add soil if necessary to pack in the empty spaces.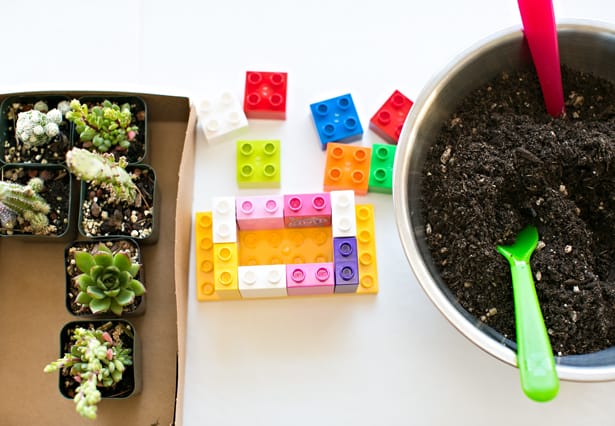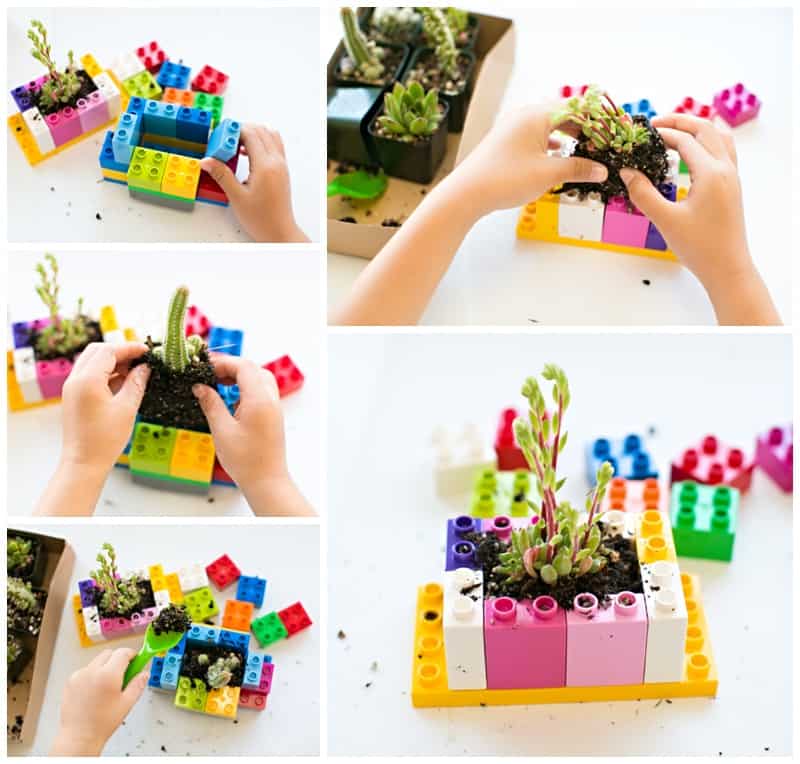 That's pretty much it! The kids had so much fun figuring out different variations of their planter shapes and sizes.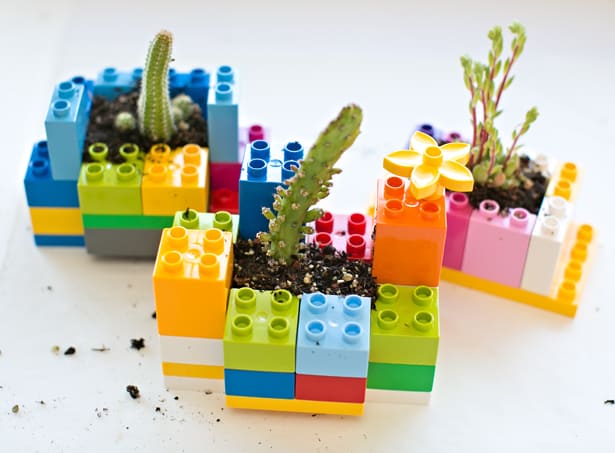 Some we built with LEGO bases which were more rectangular in size and some we built taller without bases which were more square shaped. It was like putting a puzzle together and a great exercise in building and engineering!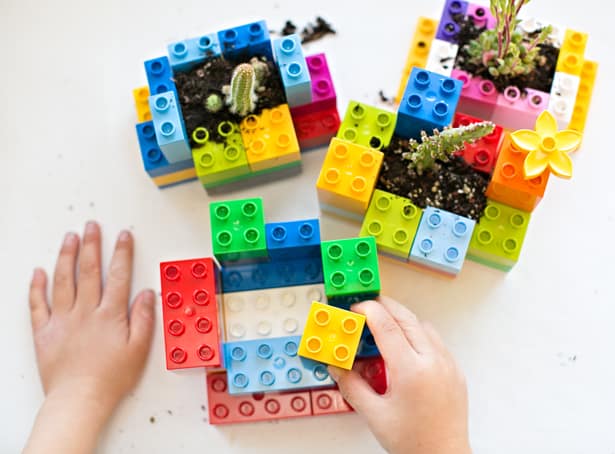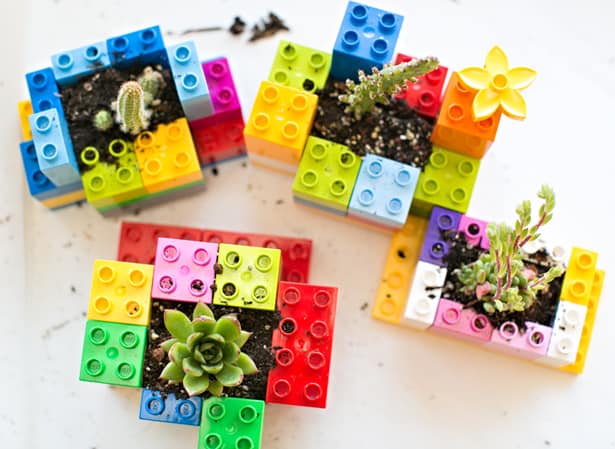 The kids couldn't resist adding some cute LEGO accessories like flowers and people.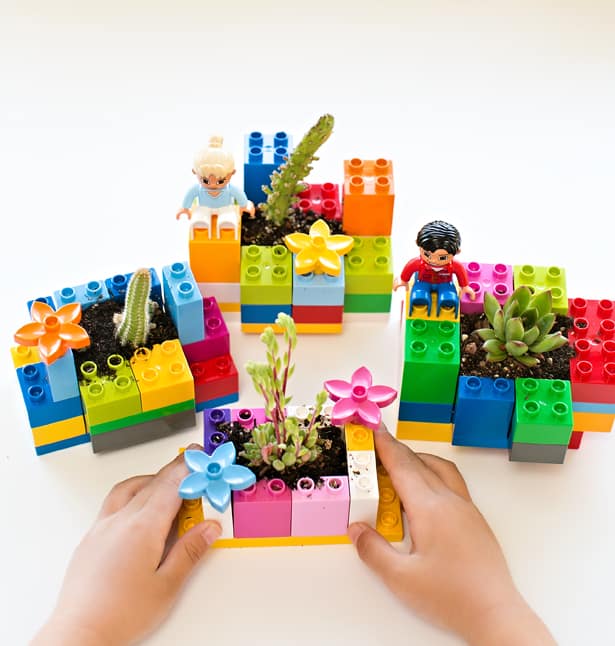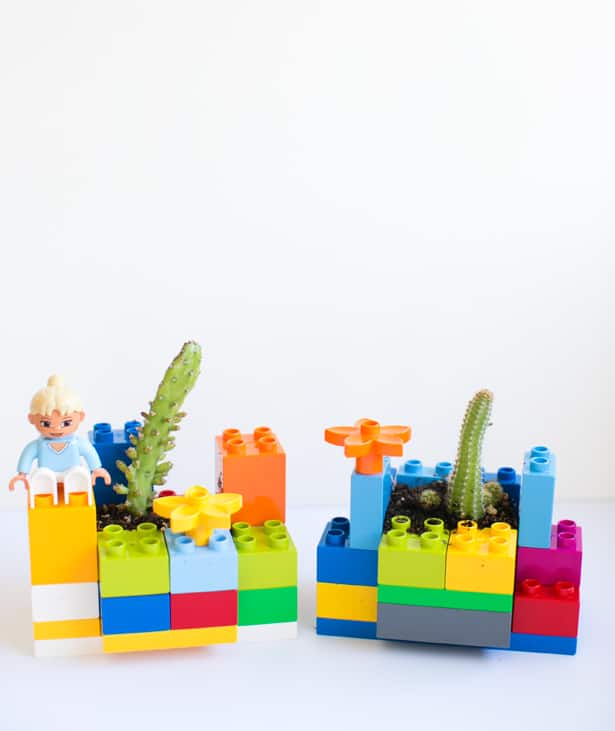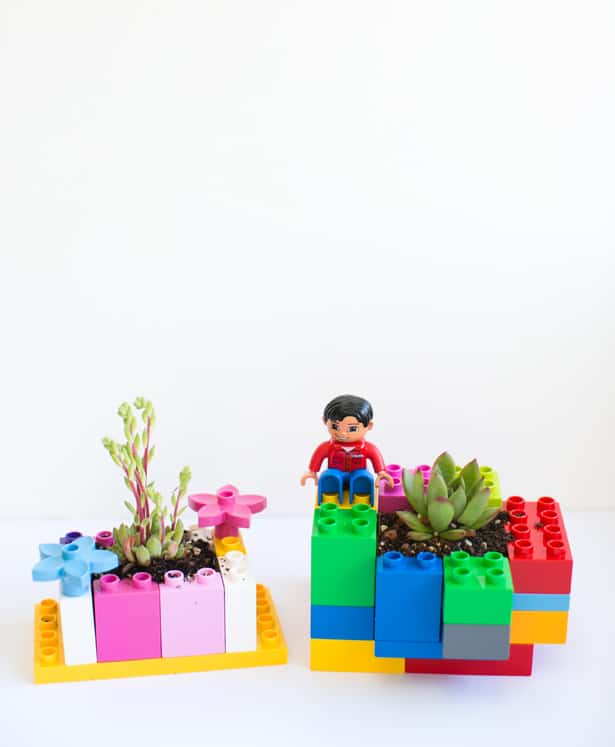 Obviously these aren't completely waterproof but held water well, without a ton lot of leakage. If you are keeping these indoors, we recommend watering them over a pan, allow the water to drain, dry off bottoms then place indoors.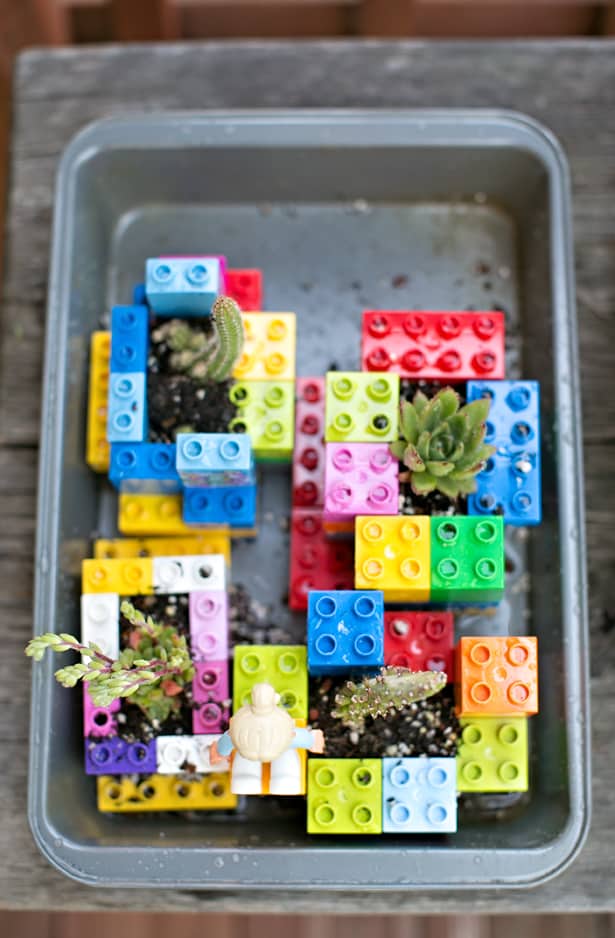 Or just leave them outdoors in a water sealed area and water directly over the planters.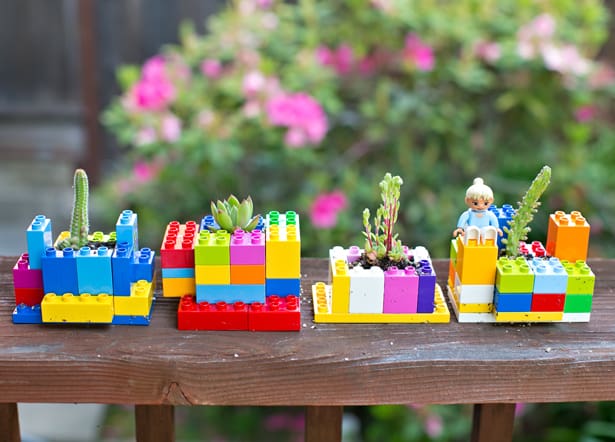 Aren't they the cutest planters you've ever seen? You don't have to make them mini sized. Let the kids figure out how to make larger ones too!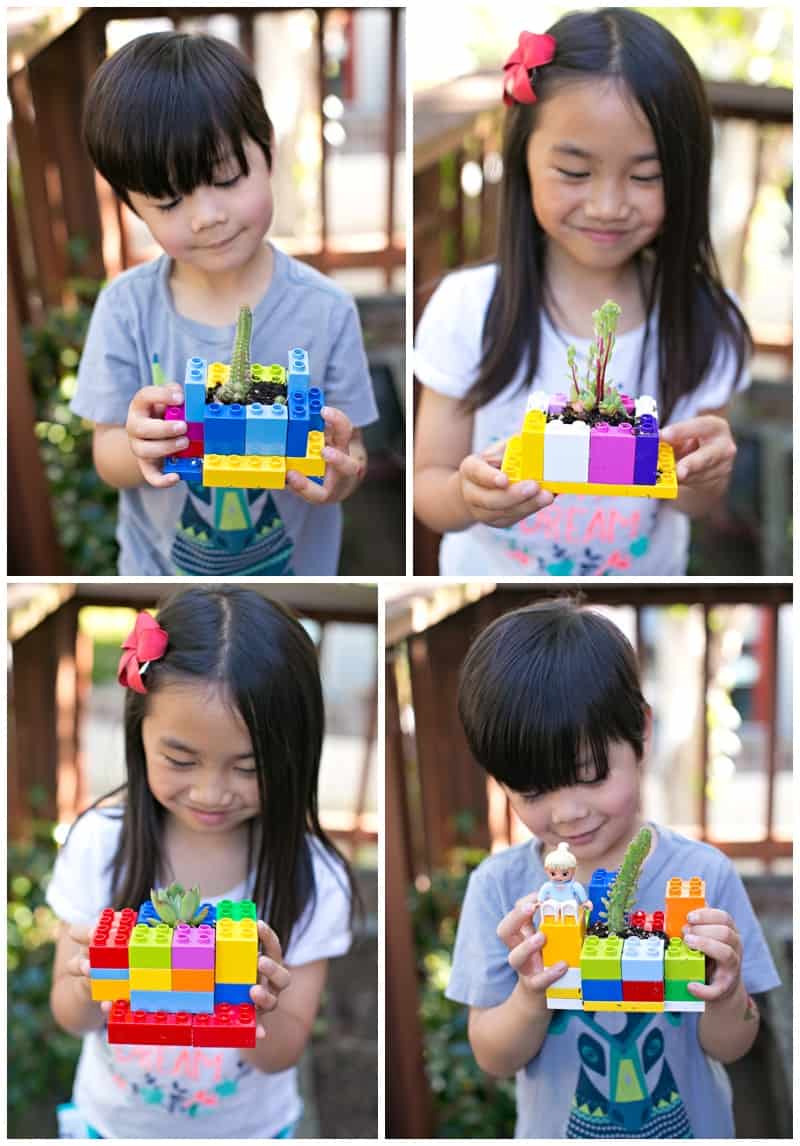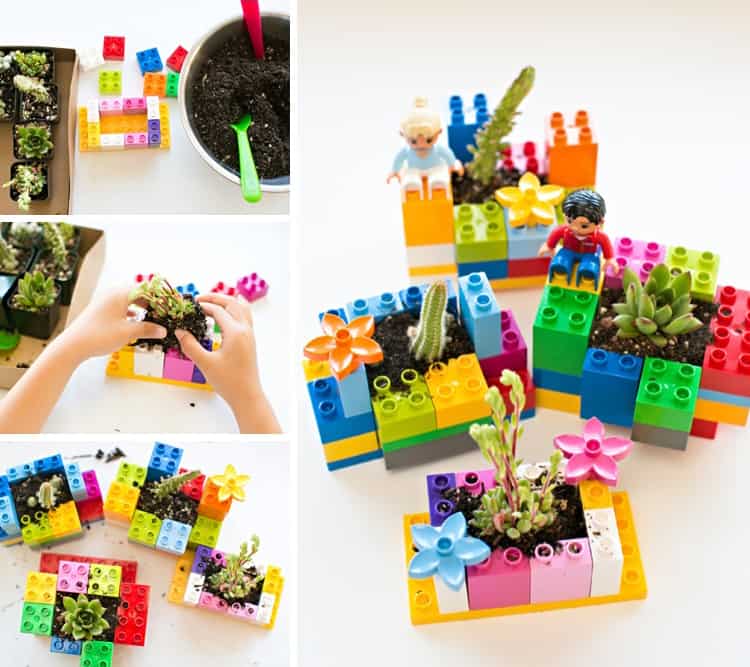 The kids love their LEGO planters and can't wait to build more!
What are your favorite gardening ideas for kids? Check out more fun planting projects for kids and LEGO activities!
______________________________________________________________________________________________________

Disclosure: Some of the links in the post above are "affiliate links." This means if you click on the link and purchase the item, we will receive a small affiliate commission. Regardless, we give our promise that we only recommend products or services we would use personally and believe will add values to our readers.