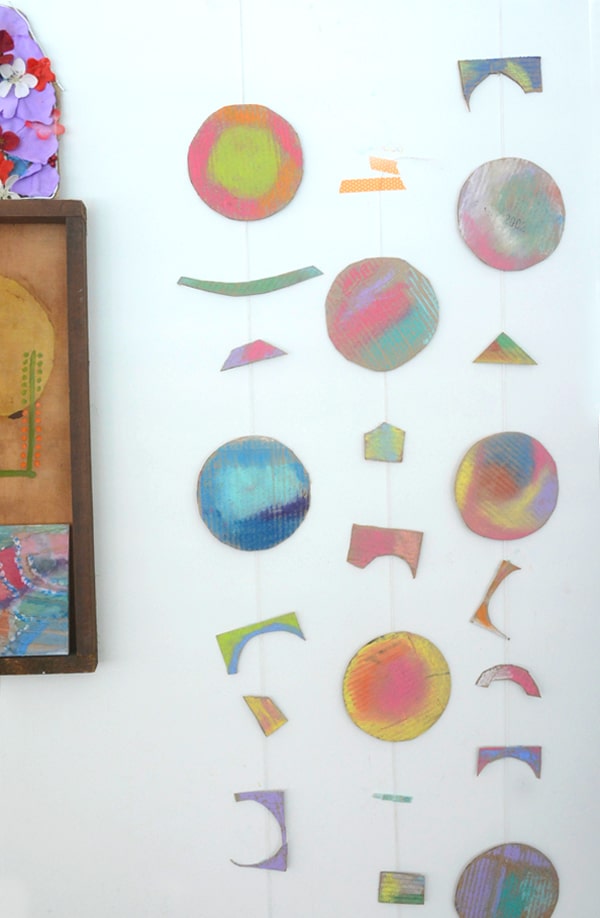 Hi everyone. So happy to be back over at hello, Wonderful today to share this easy peasy recycled art garland for kids. You can use all kinds of mediums to create these garlands. We chose soft pastels. Keep reading to see how we did it.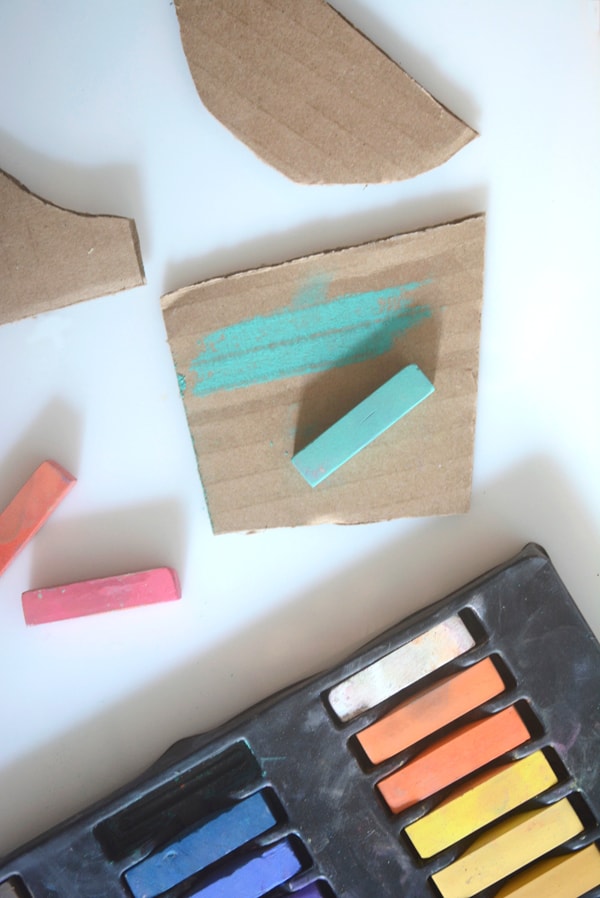 *This post contains affiliate links. Thank you for your support!


You'll need some recycled cardboard, a scissor, a string, some tape and your favorite coloring supply


We used soft pastels, but you could try oil pastels, markers, collage materials like glue and tissue paper, or tempera paints.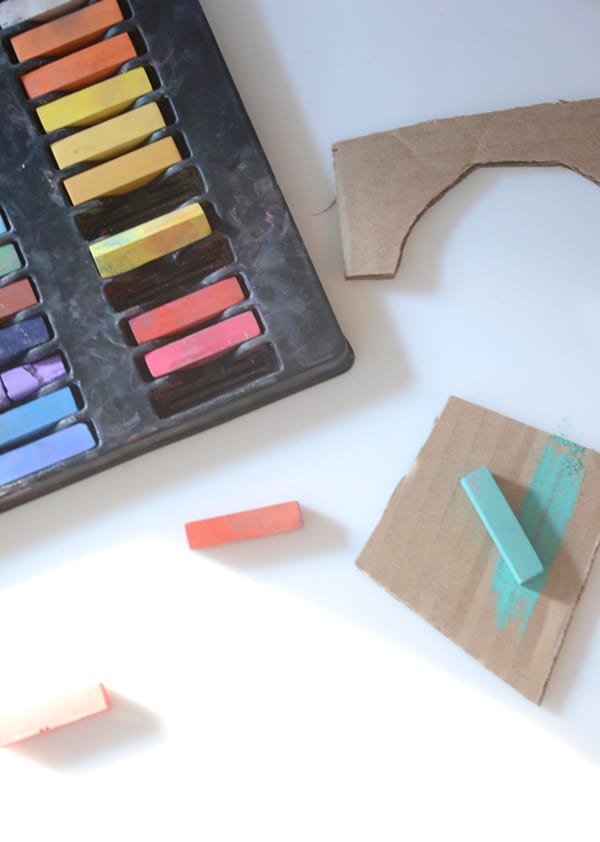 First, you'll need to cut up the cardboard into different shapes. This is an adult job since cardboard is hard to cut through. We made circles, triangles and rectangles and then we included some random shapes from the odds and ends.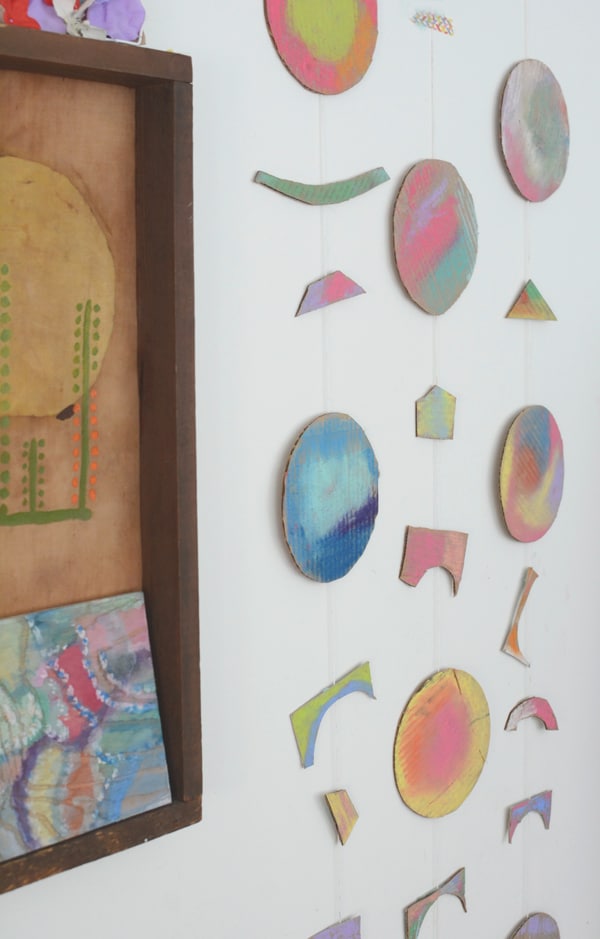 The next step is to create your art. Color all the shapes in whatever medium you chose. The soft pastels are great because the colors are wonderfully vibrant on the cardboard and they are really fun to blend and smudge. My 2 and 3 year old couldn't get enough. We kept on going and going and going, giving us three beautiful art garlands to hang.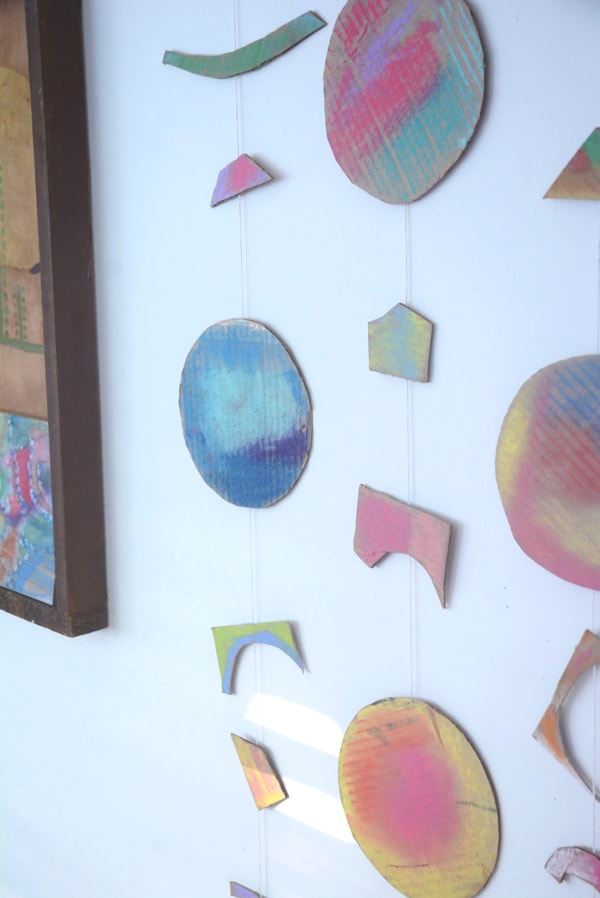 Once you have all the pieces of your garland , you take a long string, we used beading cord and taped each piece to the string on the back side a few inches apart. Then we taped the whole string to the wall on the top and the bottom of the garland. Easy peasy, like I said.


If you want to read more about how to use pastels with kids check out this how to use pastels post and then this post about mini art books, where we used pastels too. Thanks for having us over hello, Wonderful! It's always a pleasure. xo Meri Cherry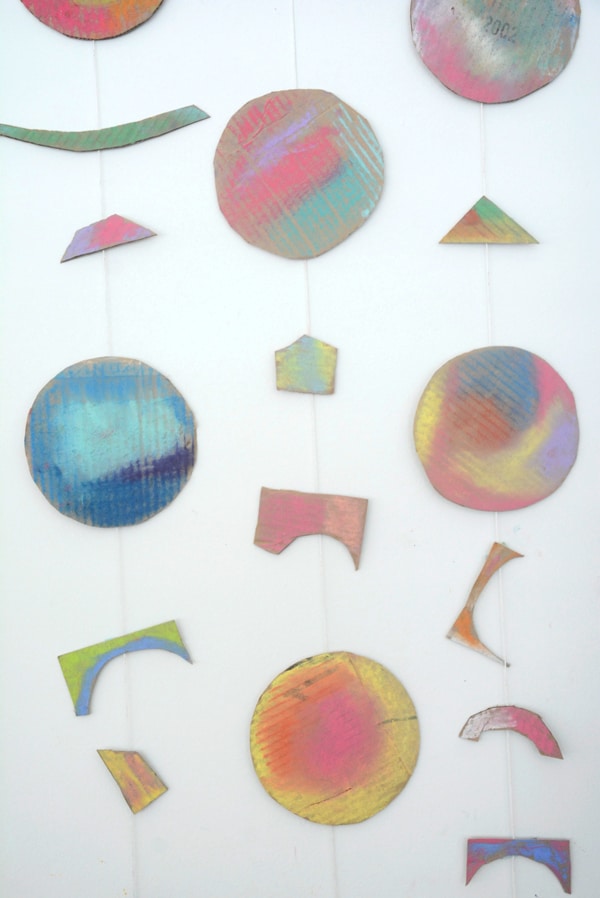 Meri Cherry, yes, that's her real name, is an arts and crafts blogger at mericherry.com. She lives in Los Angeles with her husband and two daughters. Meri works as an art teacher. She is passionate about the process of art, thrift stores, and the Reggio approach to learning.