I've had a piece of foam on hand for quite some time. My 3 year old son Tanner loves playing with it – I often find him laying on his stomach and using it is a kick board. He got really excited the other night when I started cutting the foam into cubes. Out came his dump truck and he piled the cubes into the bucket and ran around the room pretending to have a "big load."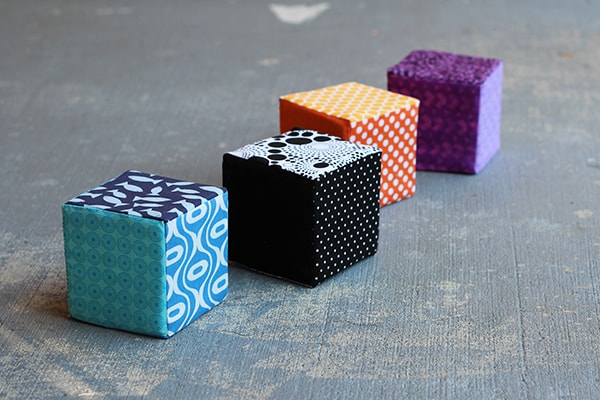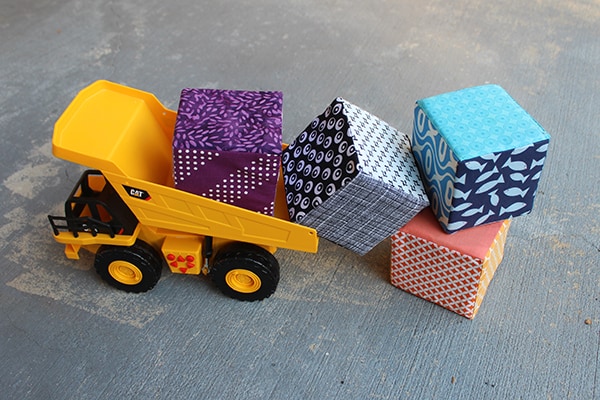 DIY Fabric Blocks – Materials:
– Fabric scraps in multiple colors
– Foam – 1/2 yard
– Electric cutting knife, sharpie, ruler and cutting board – for cutting the foam
– Paper and pen – for making the pattern
– Disappearing fabric pen or chalk marker
Sewing materials
– Needle for hand stitching
– Sewing machine
– Iron and ironing board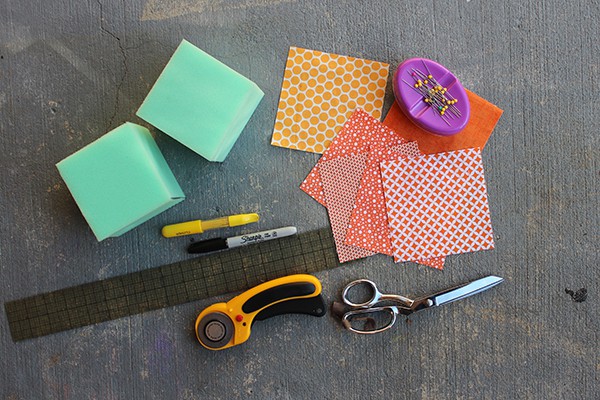 A few things to consider before we get started..
– This is a great scrap fabric project.
– Make sure to buy the foam when it is on sale..You don't need a full yard unless you plan on using for another project. Foam can be expensive!
– Precision is your best friend for this project.
Instructions – Let's get sewing:
Step 1. Cut your foam – Lay the foam onto your work surface and find the measurements to make a simple cube. Draw a line with a sharpie. Carefully cut a strip with the electric knife. Measure again and cut into cubes. Repeat to make the desired amount of cubes.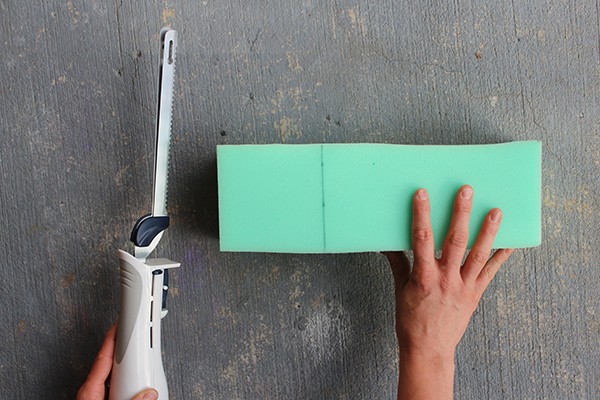 Step 2. Create the pattern – Place 1 cube onto your work surface and trace around the outside. Add a 1/2″ to all sides for the seam allowance. Be as precise here as possible.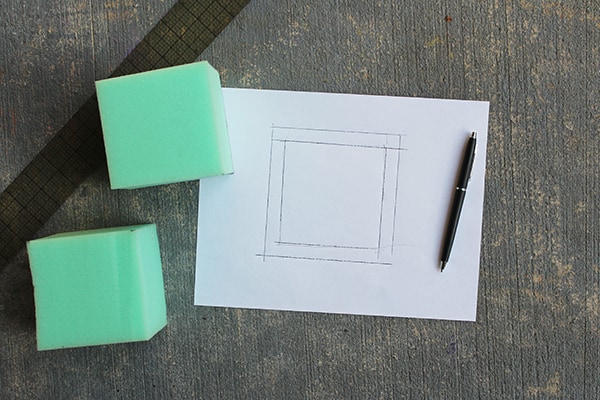 Step 3. Cut the fabric – Lay the pattern piece onto the fabric and cut out. Cut 6 colors/prints for one block.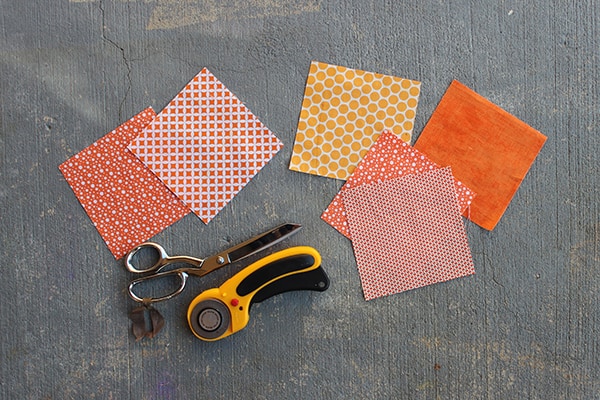 Step 4. On the wrong side of each square, use the ruler/chalk marker and mark all seam allowances.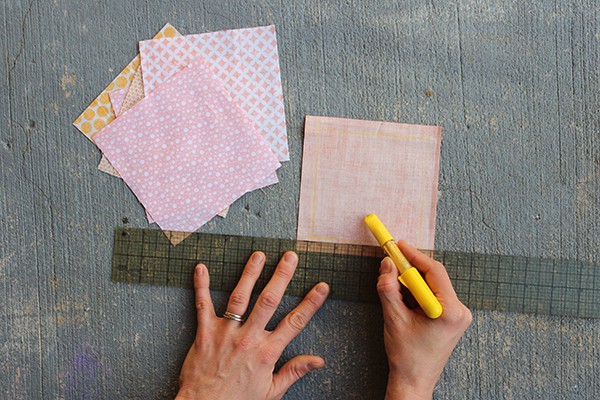 Step 5. Lay the squares in the shape of a cross, 4 down and 2 across. Adjust colors as needed. Sew 4 squares together to make a strip. Sew a square onto each side of the second square from the top. Press. Note – when sewing each seam, do not sew into the seam allowance, stop at the SA and backstitch.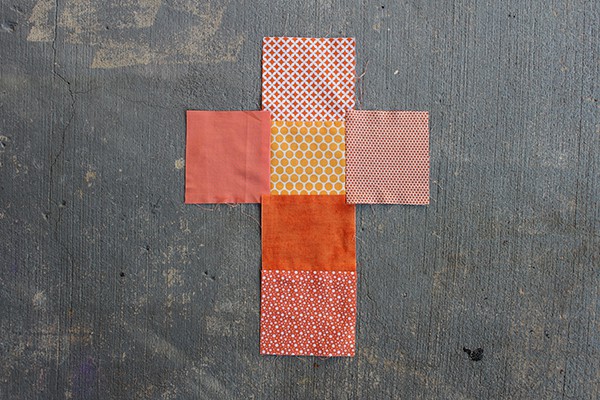 Step 6. Sew the cube – Twist and turn the squares, match the the top square to each of the side squares. Press. Repeat for the third square. When finished sewing this step, there should be a box with a lid. Sew the top – sew two sides of the top. Press.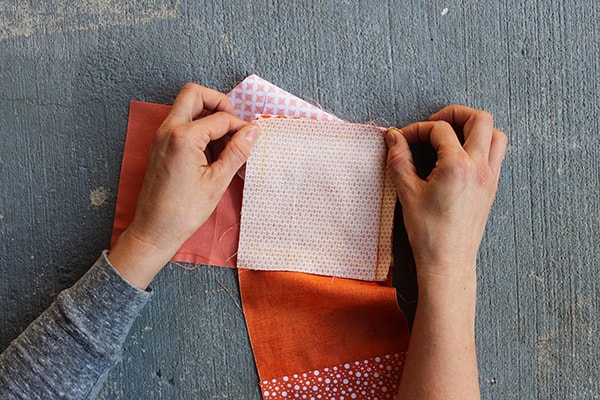 Step 7. Crush the foam with your hand and insert into the opening. Wiggle around so that the corners meet corners.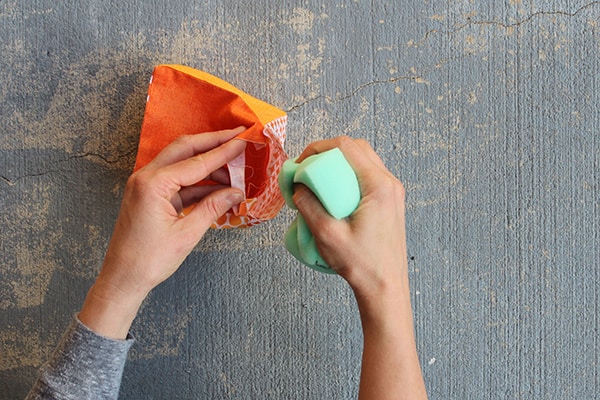 Step 8. Hand stitch the final side closed.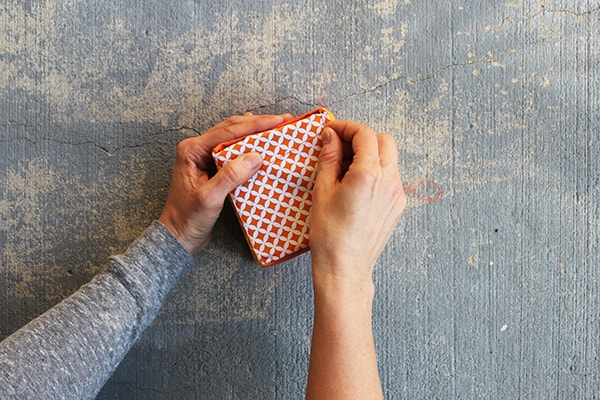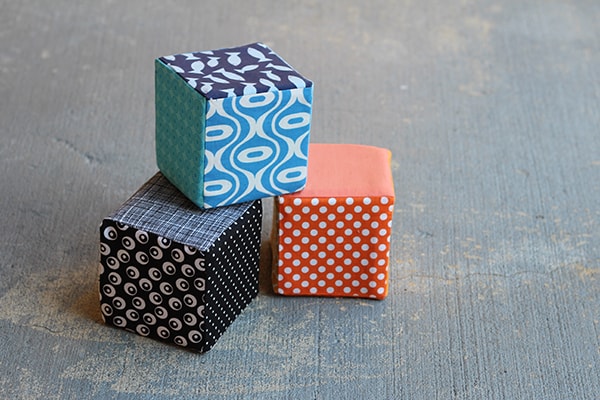 Marni uses her background in fashion and design plus her 20 years of sewing to teach fellow passionate sewers how to make anything and everything. Her son is her current muse and constant source of inspiration, she loves to sew fun and creative projects for moms, babies and kids. You can usually find her at the drafting board, sewing machine or working on her blog Haberdashery Fun. You can follow her on Twitter, Facebook, Instagram, and Pinterest.