The kids and I have had so much fun working with oven bake clay making anything from pretty pendant necklaces to cute hair pins. I had the idea of combining wooden beads with clay after seeing this great tutorial for making polymer clay beads. The results are lighter weight beads since only the outer parts are covered in clay, with the added bonus of making your own designs.
Find out how fun and easy it is to make beautiful patterned clay wooden bead necklaces with the kids!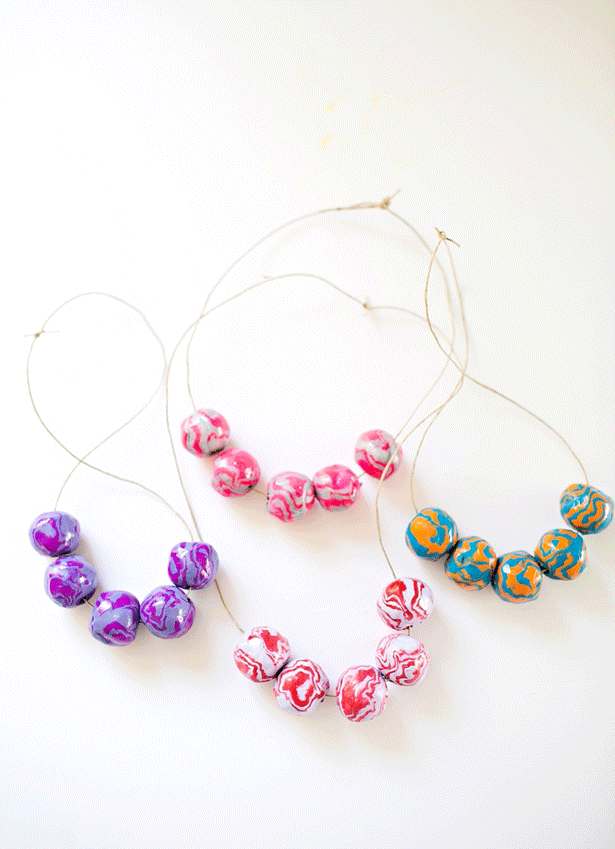 Clay Wooden Bead Necklaces – Materials:
– colored oven bake polymer clay
– wooden beads (20mm)
– string or twine
– glaze (optional if you want a glossy finish vs. matte)
You will also need bamboo skewers, a rolling pin and mat.
Steps: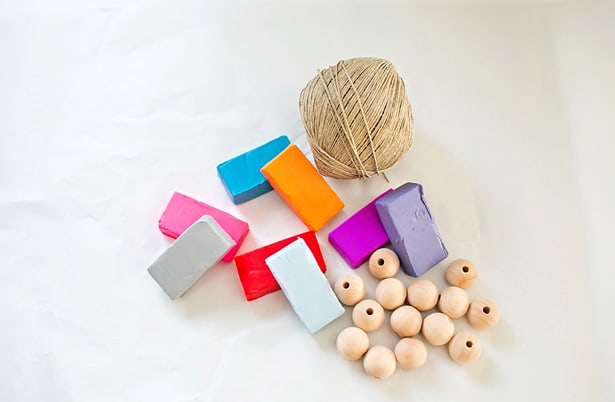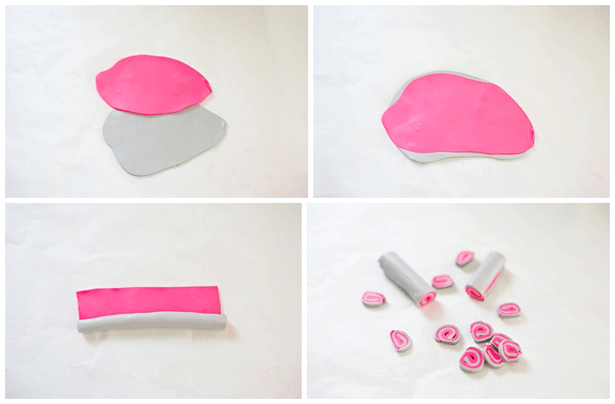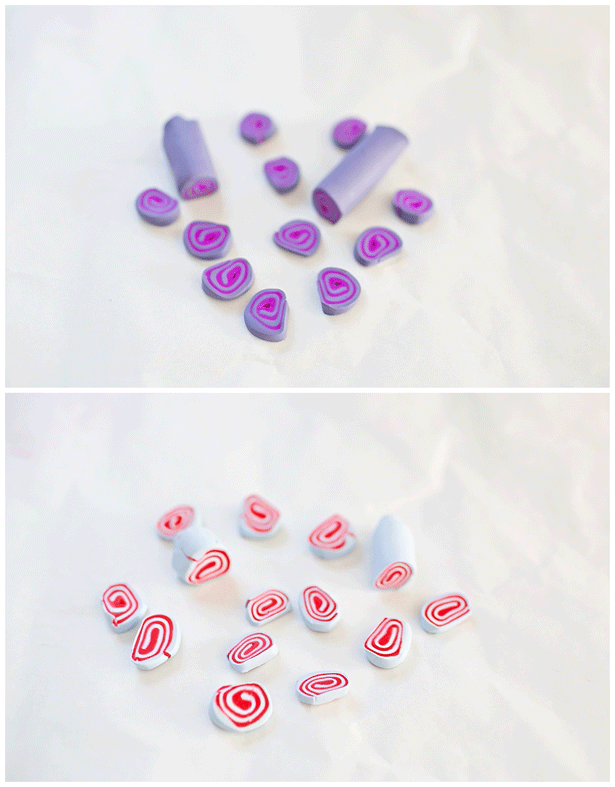 1. Gather your materials and decide on which color combinations you want. We decided to go with 4 combinations of colors. Roll out an equal piece for each color and lay them on top of each other. Then roll the two pieces together (as shown above) and slice them into 1/8″ pieces. Don't they look like pretty candy?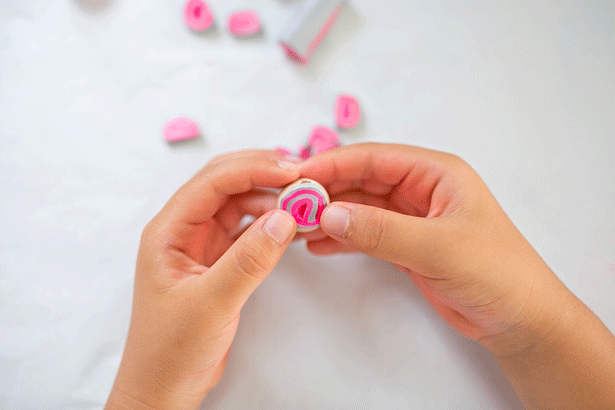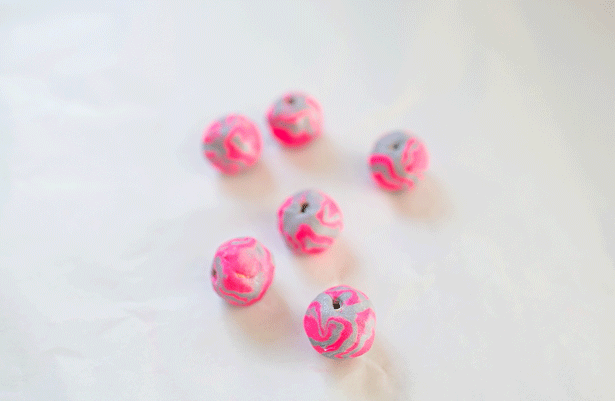 2. Take one piece of sliced up clay and press it down on a wooden bead, flattening it, but not so much that it completely loses it's pattern. Of course this will happen with kids pressing down, but it's okay. The swirly designs are still there and so pretty. Repeat with more slices of clay until the bead is covered. It's okay if the holes are covered since you will be skewering them.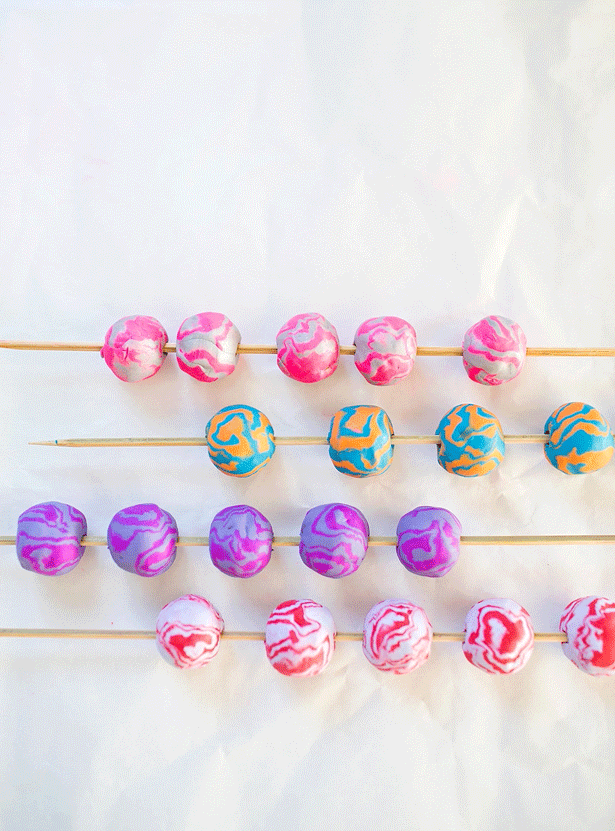 3. Once the clay has been pressed onto the beads, skewer them onto bamboo sticks and place them above a rimmed baking sheet to bake (so the bottoms are not touching the pan). Bake according to the instructions on your polymer clay package.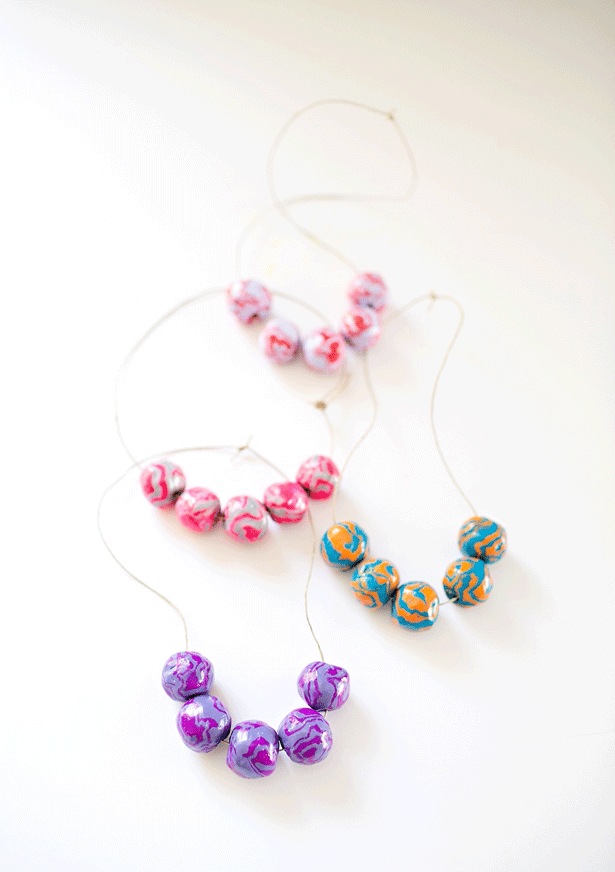 4. Once the beads have cooled, you can glaze them for a shiny finish or leave them plain for a more matte look.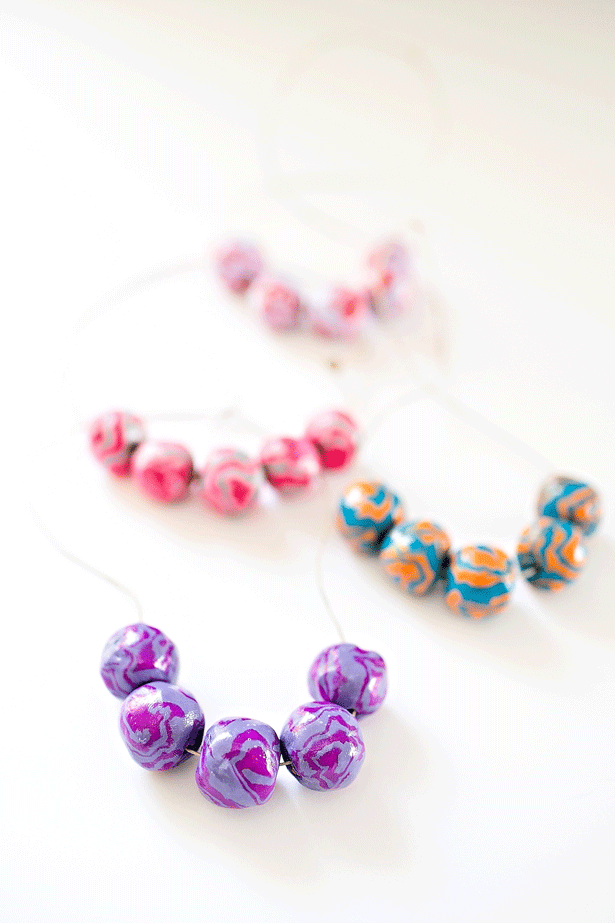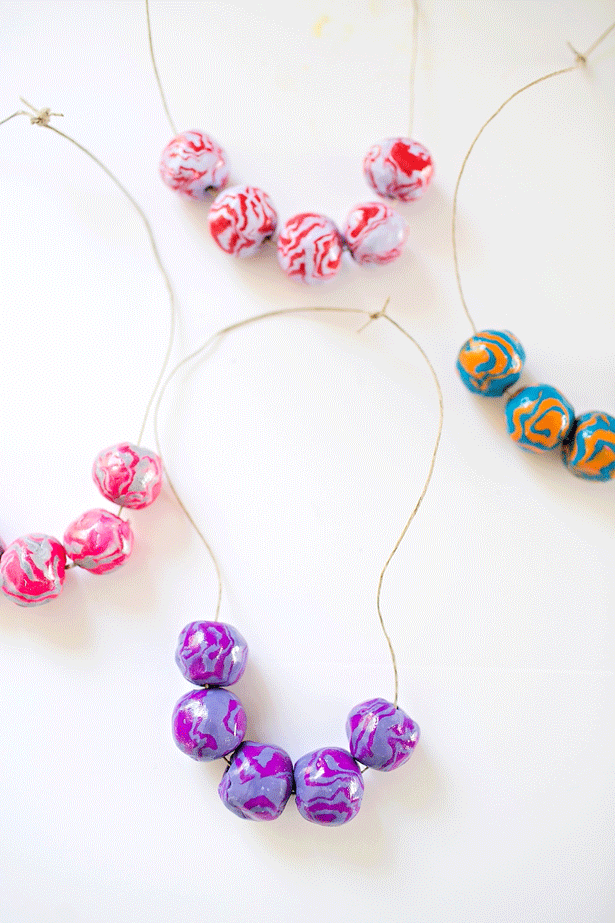 Don't they look gorgeous? I love how you can combine different colors and and get various swirly designs.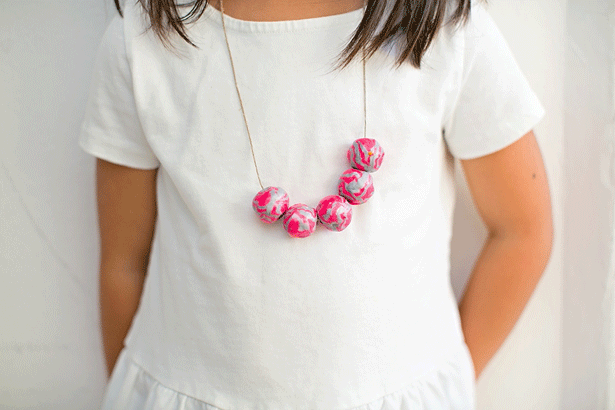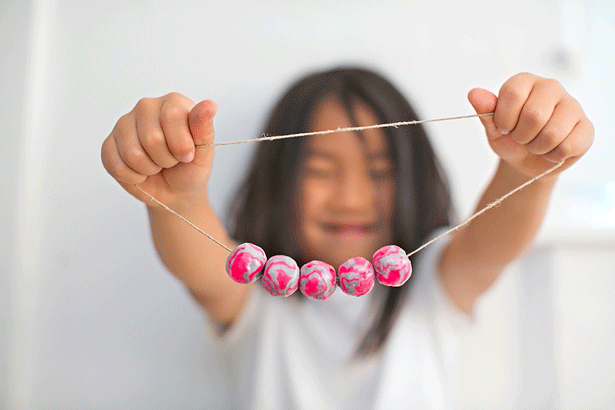 These clay wooden bead necklaces also make lovely handmade gifts from kids!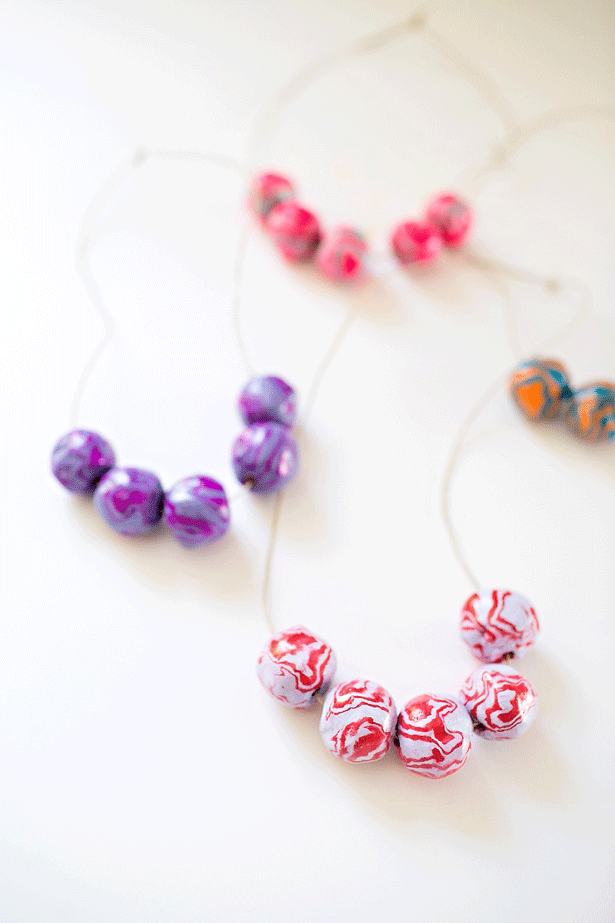 Have you ever worked with polymer clay? Let us know some of your favorite projects. It's one of those materials with endless possibilities!
______________________________________________________________________________________________________

Disclosure: Some of the links in the post above are "affiliate links." This means if you click on the link and purchase the item, we will receive a small affiliate commission. Regardless, we give our promise that we only recommend products or services we would use personally and believe will add values to our readers.