My daughter loves to weave so I thought it'd be fun to make our own loom using wooden dowels and a log. I got this idea from a similar loom at her preschool, which is what first got her excited about weaving. This is a durable and flexible loom that lets you decide the length of your weave. I love how rustic it looks and it was so affordable to make! Total material cost was under $20. Read more below on how to make your own wooden log loom.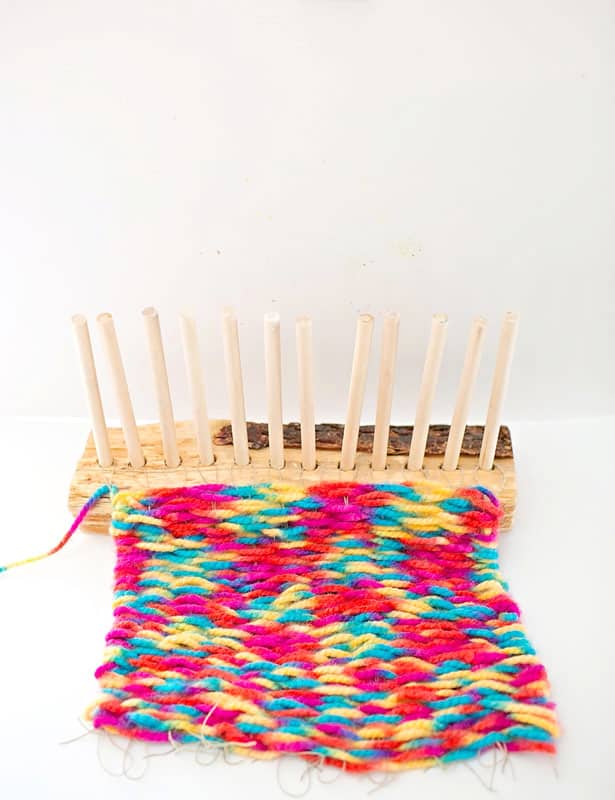 Wooden Log Weaving Loom – Materials:
– Firewood log (it would be ideal if you found a perfect fallen log outdoors, but if you can't, you can purchase firewood logs in bundles at most home improvement or hardware stores. Make sure these are made of wood with no coating or chemicals on them)
– 12″ long by 1/2″ diameter wooden dowels
– Wood sanding paper
– Strong wood cutting knife
– Polyurethane wood coating (optional), and paint brush
– Drill with 1/8″ and 5/8″ bits
– Yarn
– String (you want something strong and thin like this)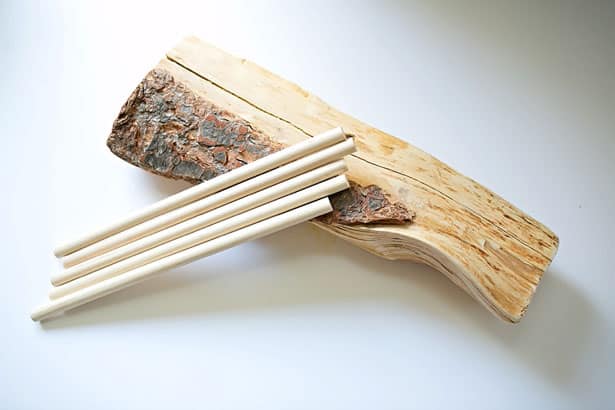 1. You want to first prepare your log and sand down any splinters so it is smooth like this. The log we used was about 16.5″ long. The measurements I will provide are for this size log, but of course they will be adjusted depending on how long yours will be.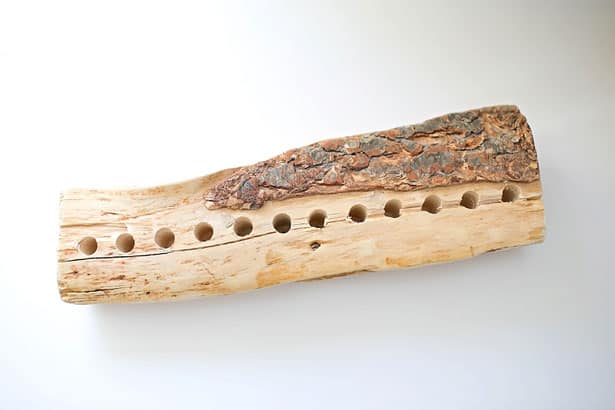 2. Use a 5/8″ bit and drill 12 holes across the log, about 1.3″ in between each hole and 2″ deep.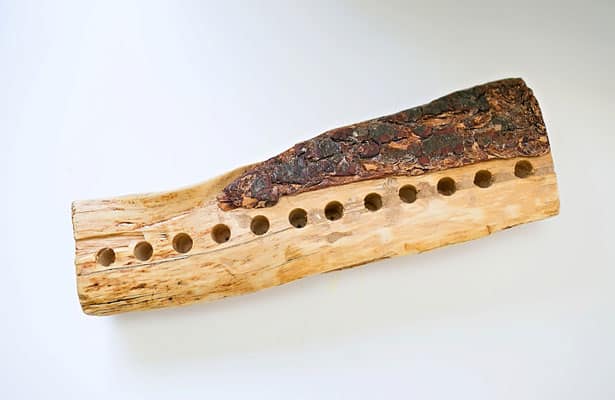 3. If you'd like a more finished look, you can apply a polyurethane coating which will give the wood a darker finish.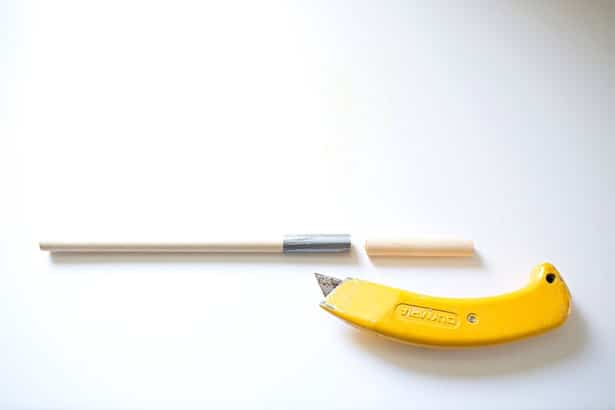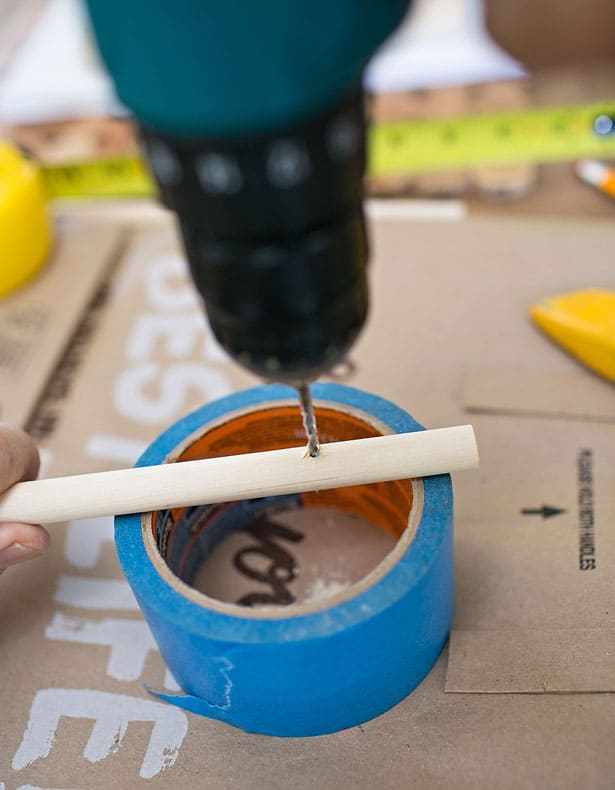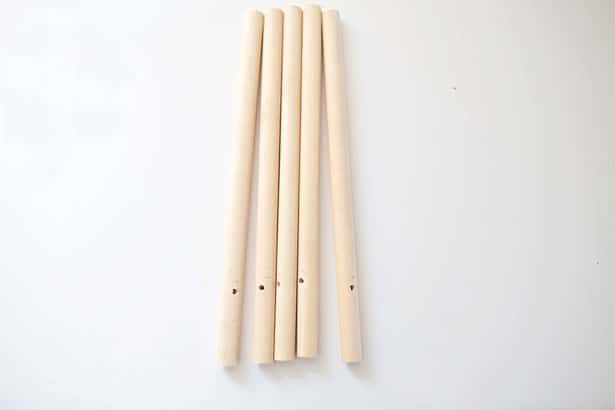 4. Prepare your dowel rods. First cut the length down in size. These are 12″ long so we cut them down to 9″ long so they were more steady in the log. You can use a saw, or a strong blade to do this.
5. Once you have 9″ long rods, drill a hole through each using a 1/8″ bit about 2″ from the bottom.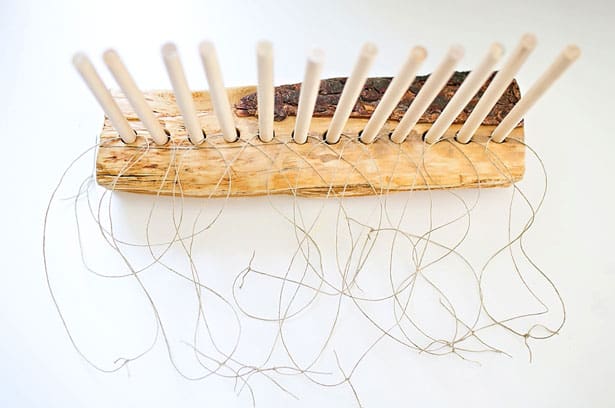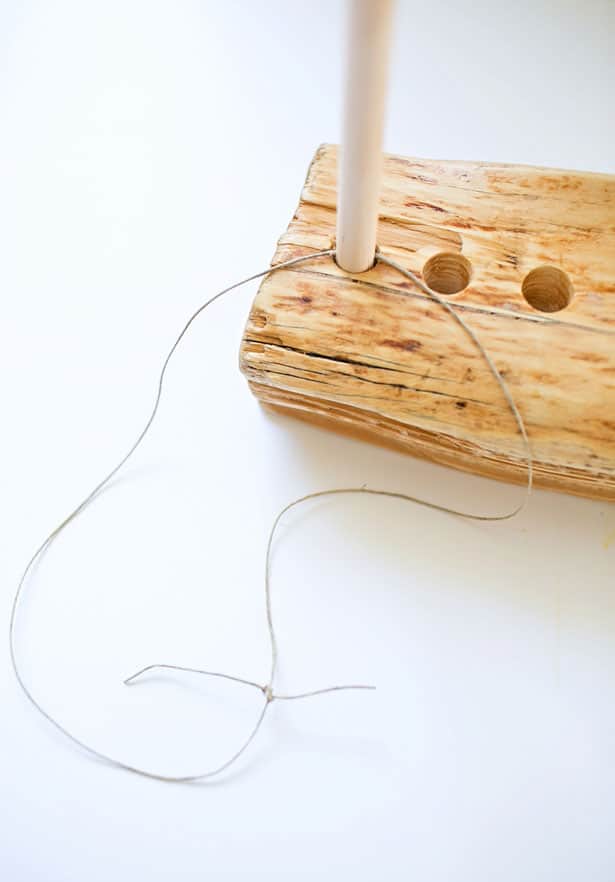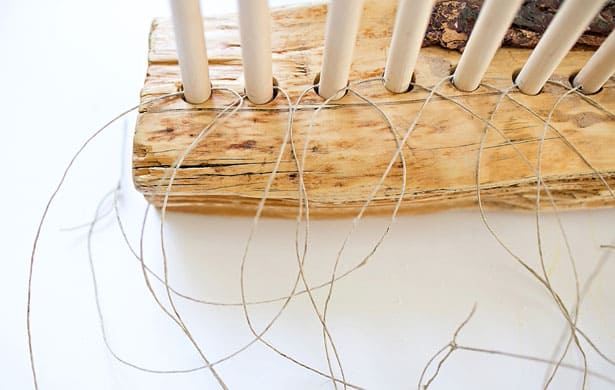 6. Now you can add your string through each dowel rod. You can make the string as long as you want, keeping in mind that the longer it is, the longer your weave will be.
Your wooden log weaving loom is now done!
Read more below on how to get started weaving.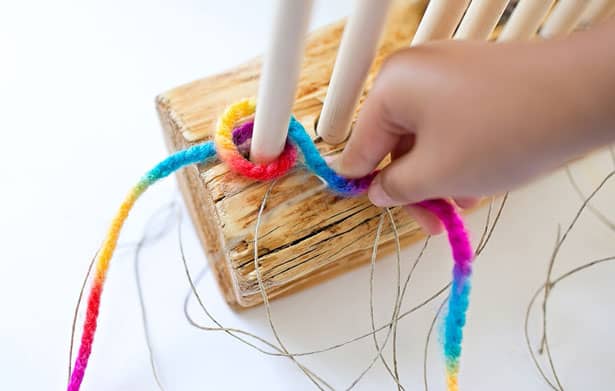 Start off on one end of the dowel rod and make a knot or you can also loop around the end string. Start weaving by moving your yarn over and under each rod.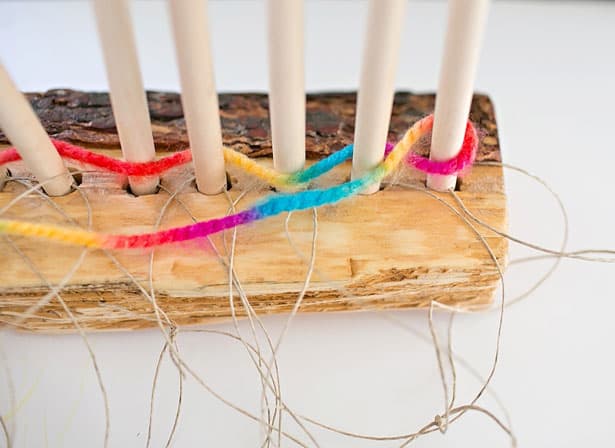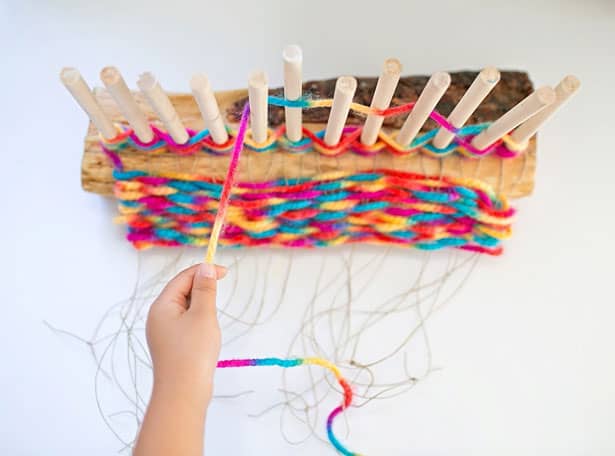 When the rods are filled with yarn, take each dowel rod off the hole in the log and push down the yarn through the string.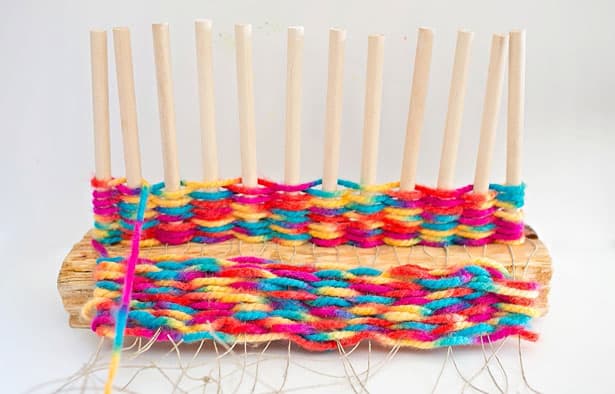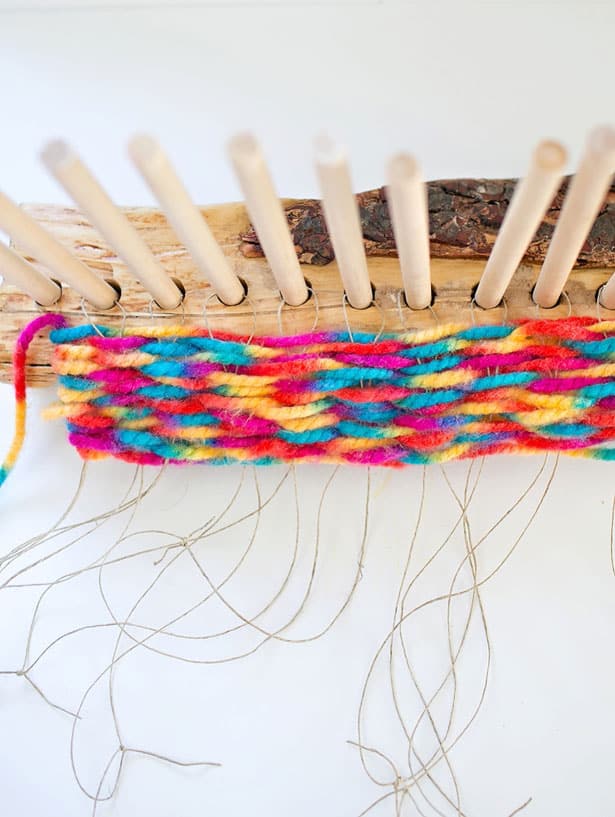 Once you've pushed the yarn down, repeat and and continue weaving, pushing down the yarn until you reach the end of the string.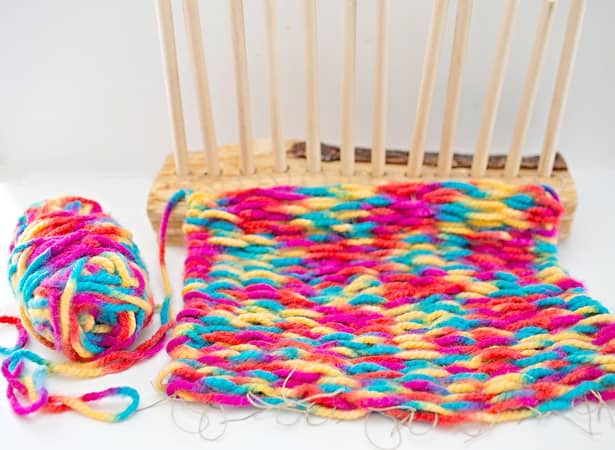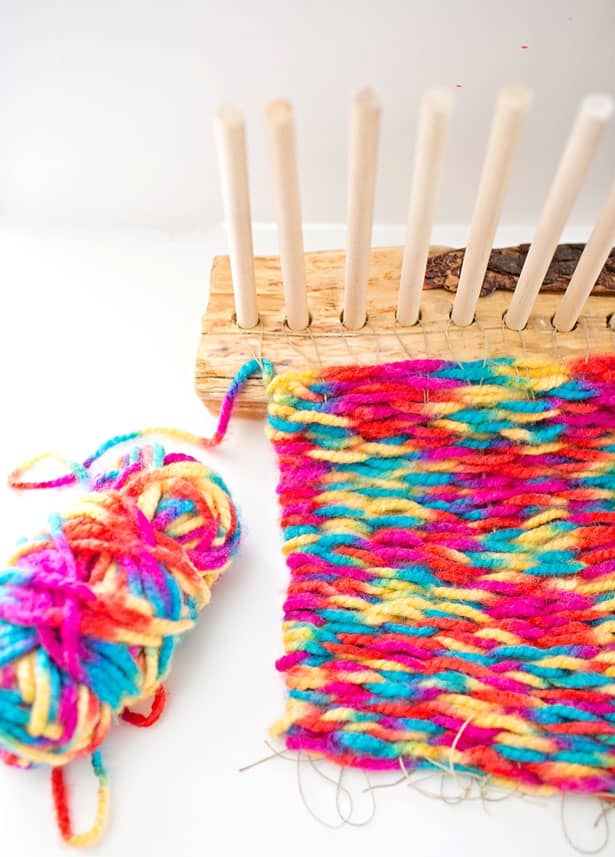 When you're done, you can tie off a knot.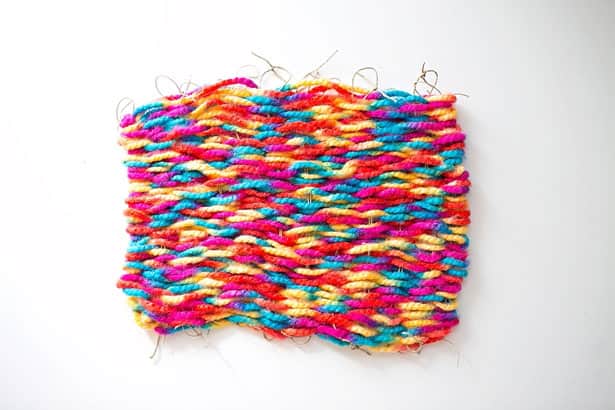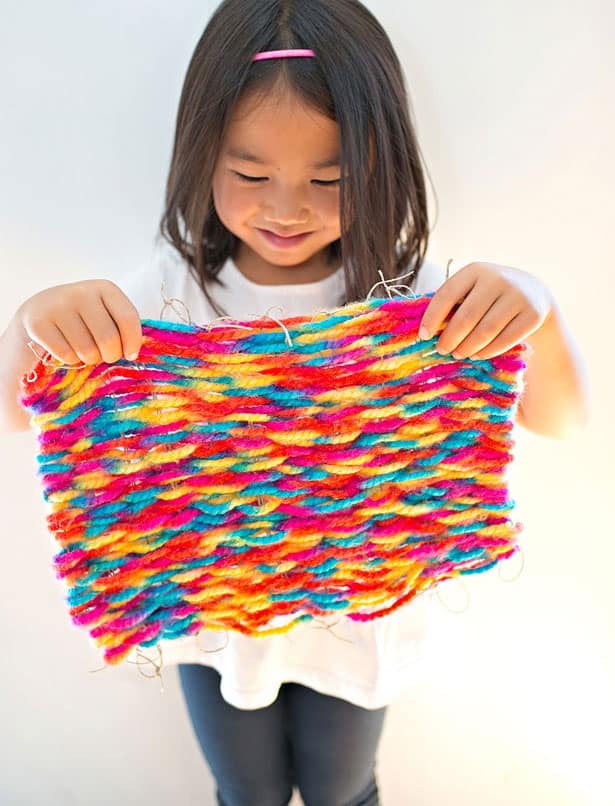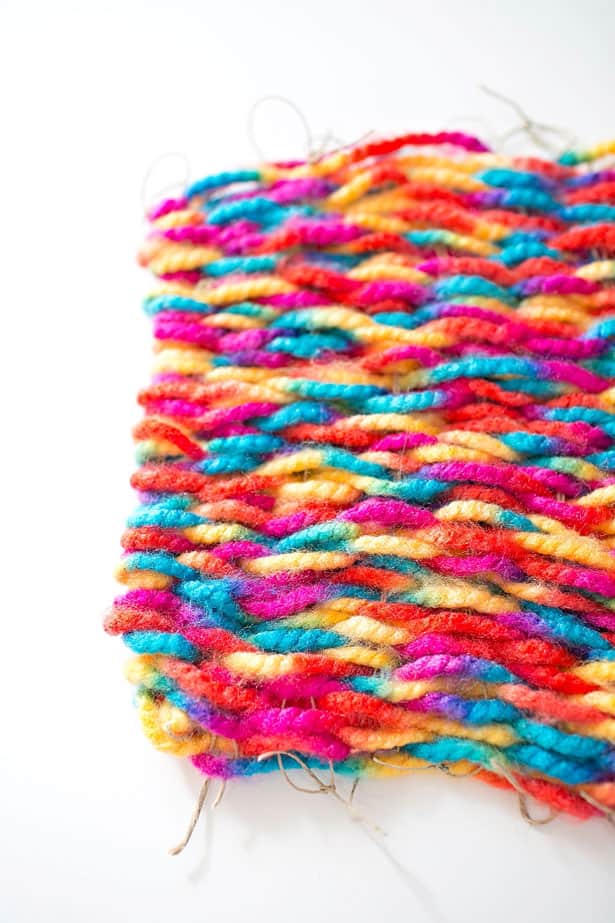 My daughter loves her loom! We keep it on the dining room table with yarn readily available so it's easy to do a few weaves at a time. When it's done, you can thread a twig through and hang it up for a pretty and decorative display. This is also a great fine motor skills activity and beginning loom for little ones.
Have you tried weaving with your children? For more weaving ideas, take a look at these 8 Clever Ways to Make a Loom and lots more creative ideas for kids here!