I've been inspired by all the gratitude projects out there and love the ones with gratitude sayings on a tree. I wanted to replicate something similar with a rustic and natural fall feel, but thought it's be fun to do a branched sphere instead of tree.
This branched sphere with burlap paper and gold gratitude sayings was an easy afternoon project and looks so festive hung up. The kids enjoyed letting me know what they are thankful for and once it was strung together, had a ball "swinging" the sphere around which hangs in our foyer – a nice daily reminder of all of our family's gratitude.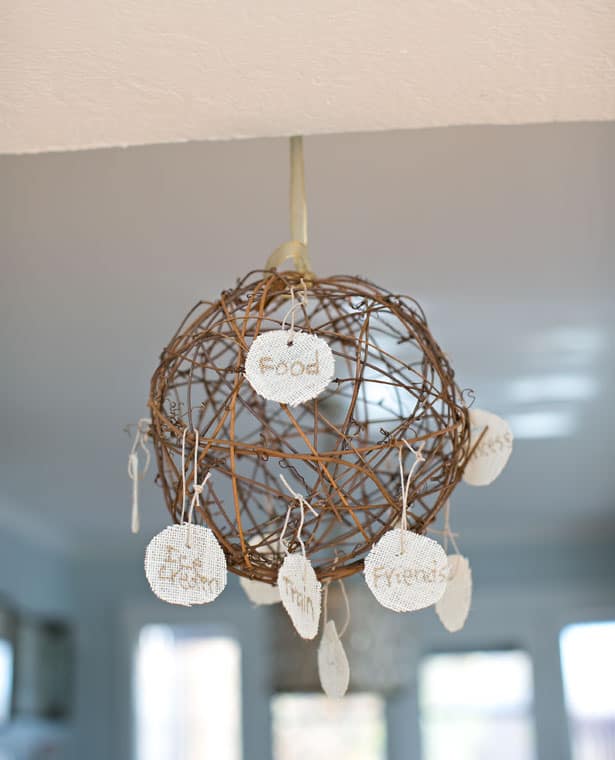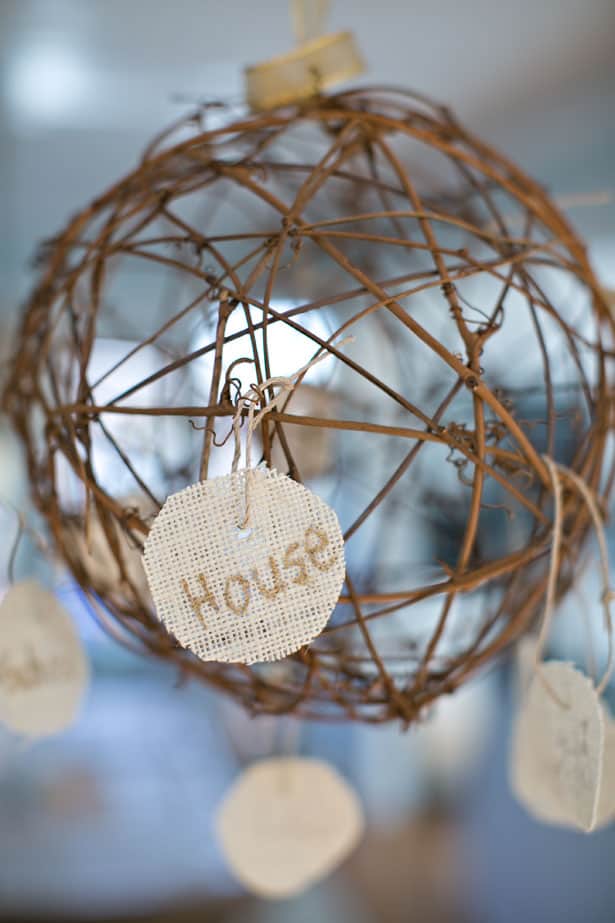 Thanksgiving Gratitude Sphere – Materials:
1. Branched sphere (look in your local arts and crafts store under their floral section or use a branched wreath or tree branches if you can't find one)
2. Burlap paper (sold as single 12″ x 12″ sheets in in the scrapbooking section of any craft store)
4. Twine
5. Scissors
Steps: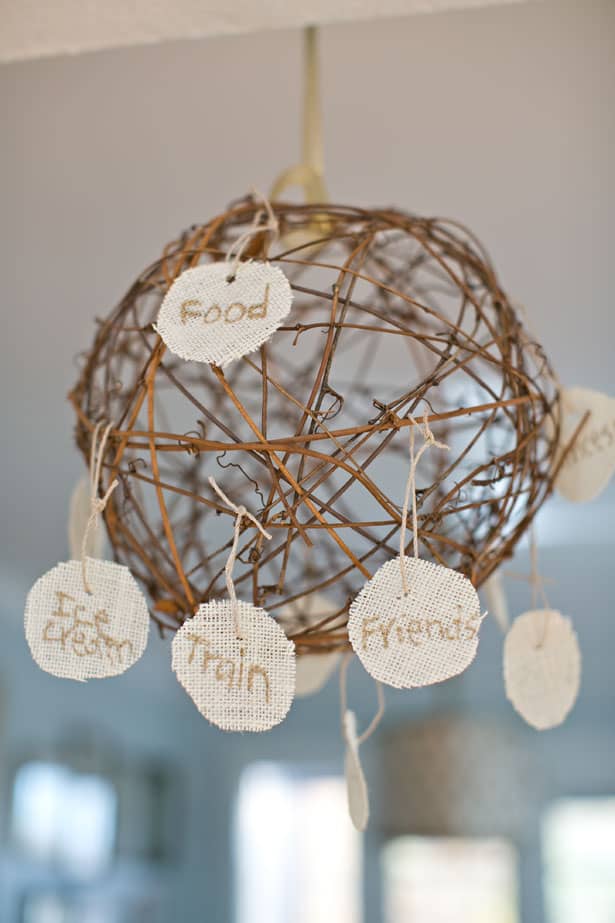 1. Cut out circles from the burlap paper. I used a small bowl to cut out one circle and used that as a template.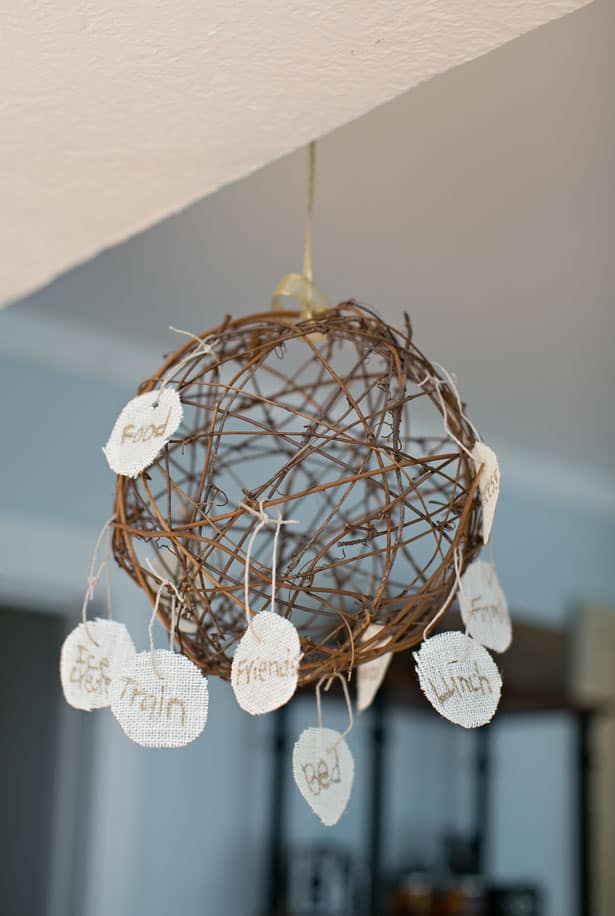 2. Ask your kids what they are thankful for and write them on the burlap circles with the gold marker. Here is what my kids came up with in no particular order (thank goodness!):
– Train
– Family
– Food
– Bed
– Princess
– Lunch
– School
– Friends
– House
– Ice Cream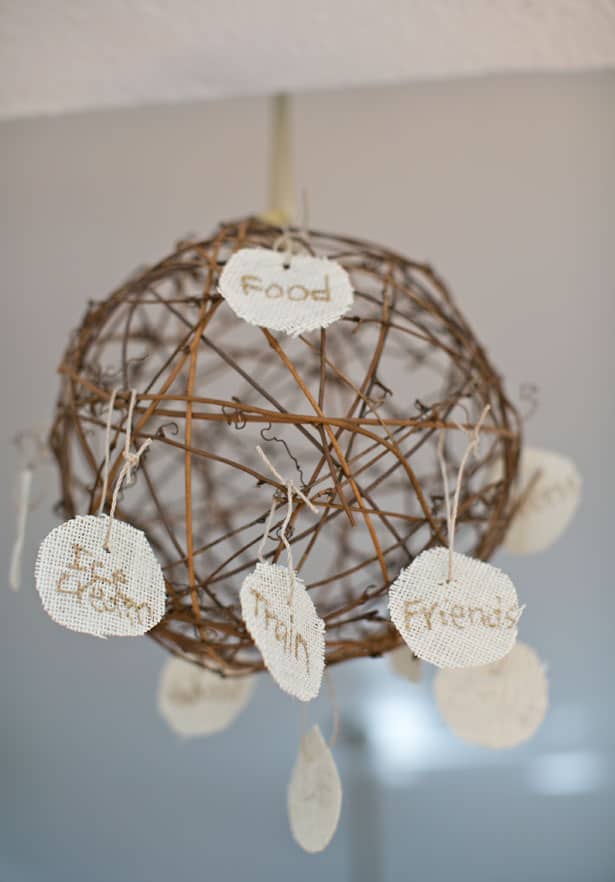 3. Cut a small slit on top of each circle and thread with twine. Hang the sphere up where it will be enjoyed as a daily reminder of everything your family is thankful for.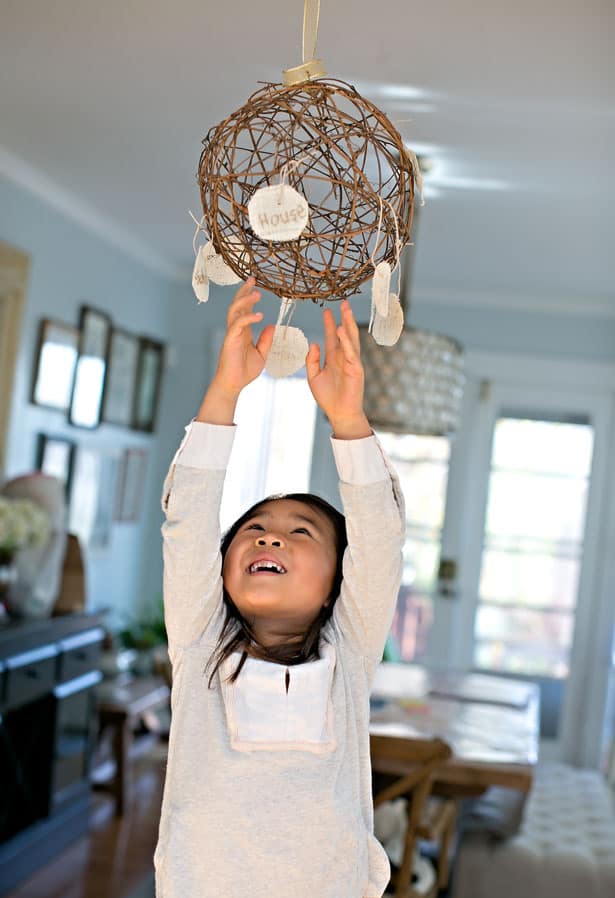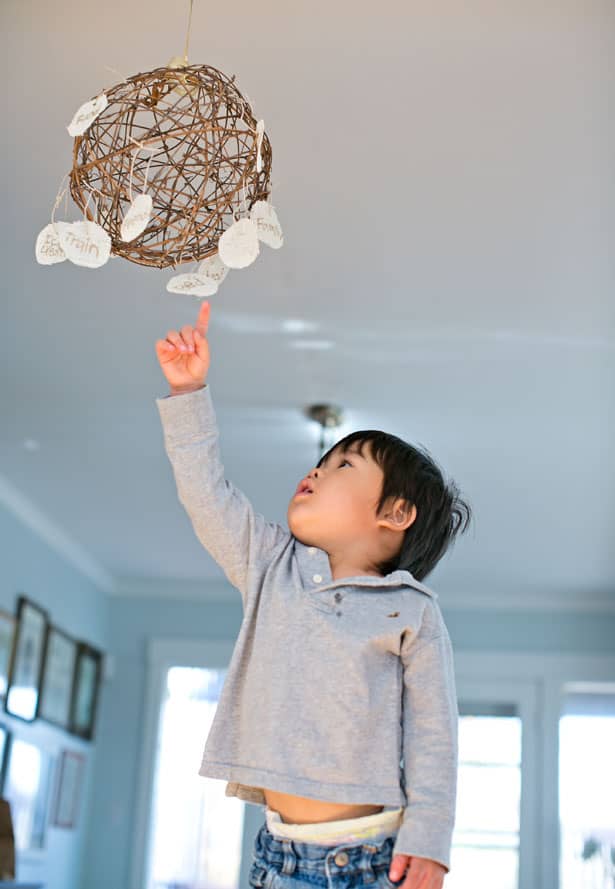 The kids love spinning the sphere around! This is an easy project that is also a nice rustic fall decoration for home.
For more gratitude ideas see 6 Crafty Gratitude Projects. What are some fun ways you practice gratitude with your kids?
______________________________________________________________________________________________________

Disclosure: Some of the links in the post above are "affiliate links." This means if you click on the link and purchase the item, we will receive a small affiliate commission. Regardless, we give our promise that we only recommend products or services we would use personally and believe will add values to our readers.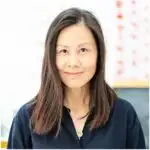 Agnes Hsu is a mom of three and has been inspiring parents and kids to get creative with easy activities and family friendly recipes for over 10 years. She shares her love for creative play and kids food to her 2MM+ followers online. Agnes' commitment to playful learning and kindness has not only raised funds for charity but also earned features in prestigious nationwide publications.