Turn a sketch into a keepsake notebook! A wonderful handmade gift from the kids for Mother's Day or anyone special.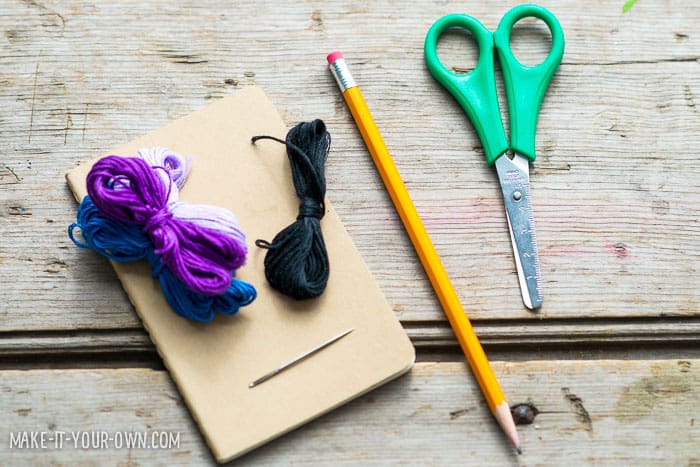 Materials:
Notebook with a thin cover (We used a Moleskine kraft notebook set)
Needle
Embroidery Floss
Pencil/Eraser
Scissors
Directions
Lightly sketch a drawing onto the cover of a notebook. We went with flowers.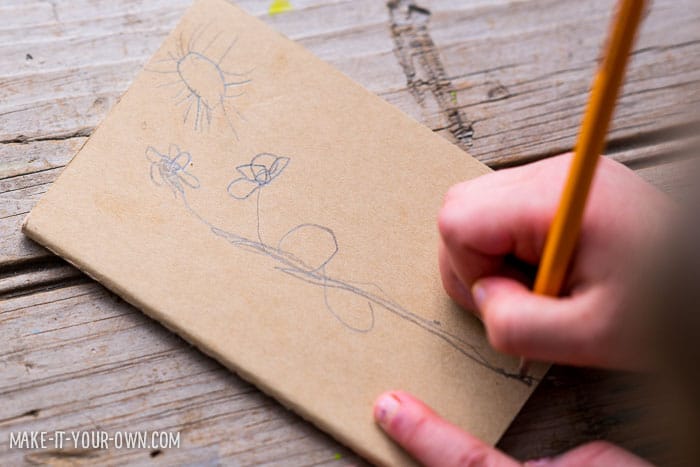 Cut a length of embroidery floss and knot one end. (We find that the length of your arm seems to be manageable for kids- preventing getting tangled up!)
Using your embroidery floss, stitch over your drawing.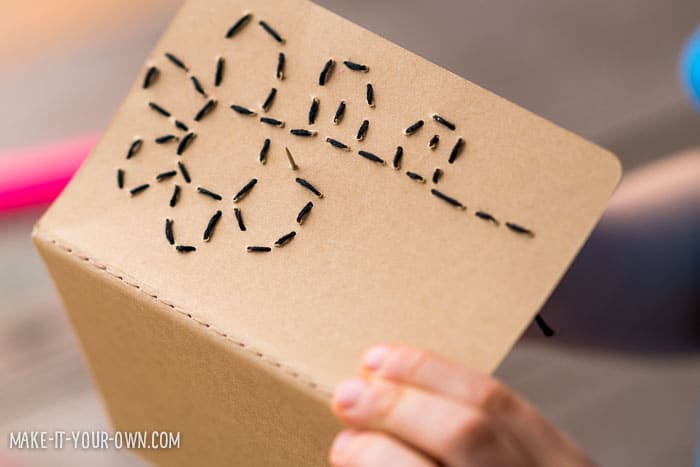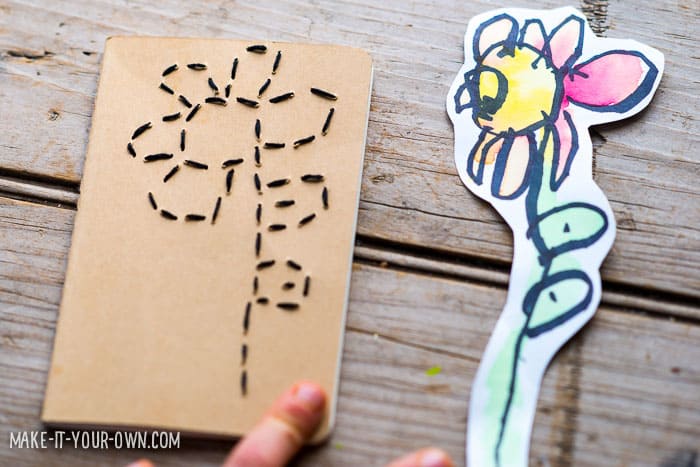 Fill in your sketch with colour if you like. A few tips we learned from this process were: 1) Try not to go too close to the edge of your notebook and if you can use the same hole more than once this prevents creating too many holes which may weaken your notebook cover.)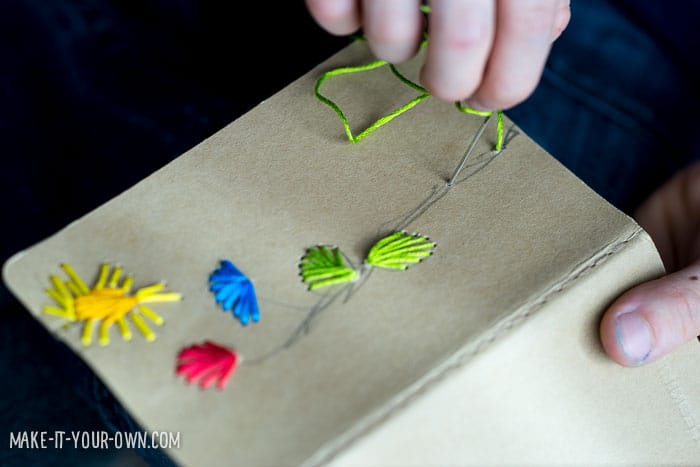 Knot and trim the ends once you are done with each colour. You may find you might have to simplify your drawing a bit when it comes to the sewing step for younger children.
Gently erase any remaining visible pencil marks.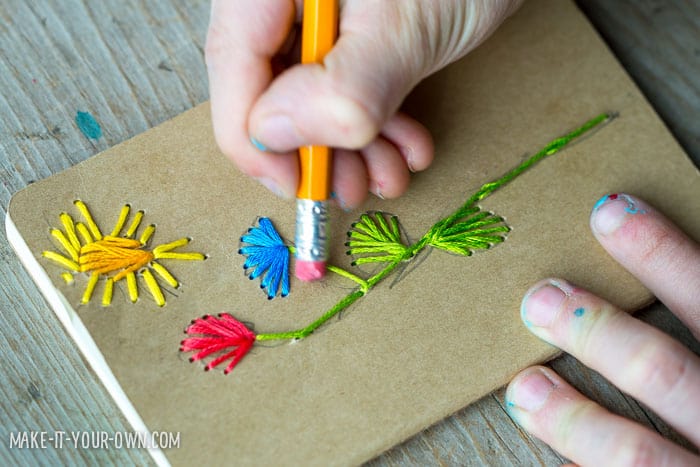 Write an inscription in the notebook and give it to someone special.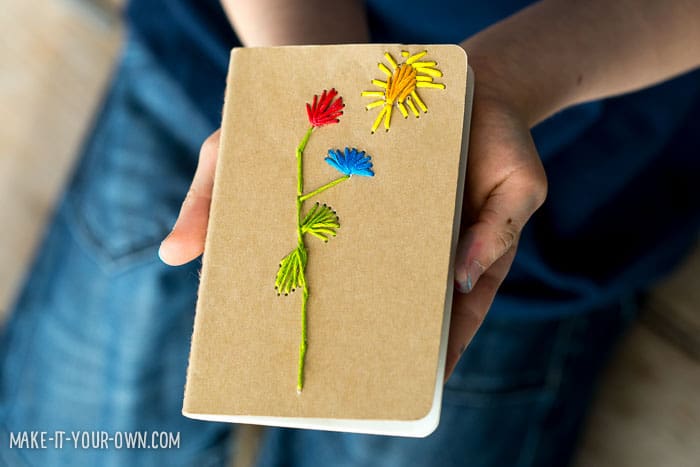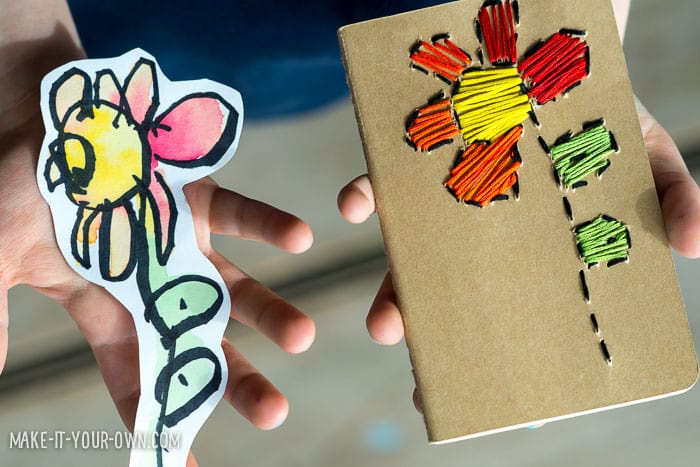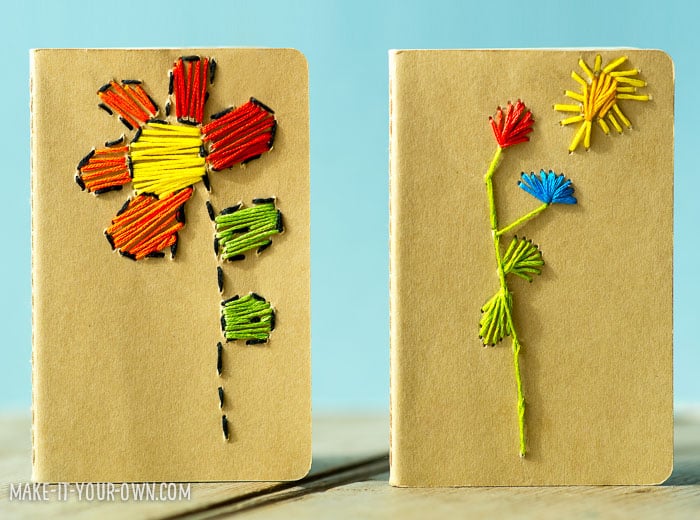 Purpose
Thinking of others
Learning how to sew
Safety Notes
Use scissors and a needle with care & supervision.
Embroidery floss and similar materials can be a strangulation hazard, therefore they should be used with adult supervision and for the intended purpose.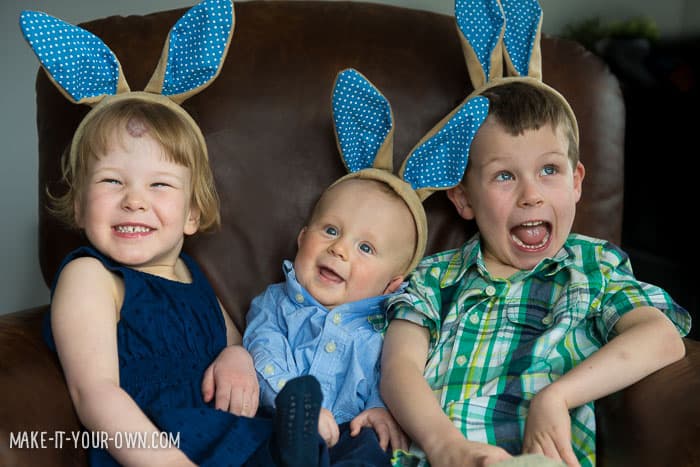 Make it Your Own is a Canadian children's website. We hope to inspire educators and families with projects to do together, explorations of various mediums and techniques and to get out into nature to source supplies. We love re-imagining items and thinking of new ways to share children's artwork. We are often described as "an educational mom, a digital dad and their three mini-makers.