The beautiful artistic toys from French based Mon Petit Art are stunning and dazzling combinations of art, creativity and play. Mon Petit Art's mission is to introduce art to children through well-designed toys and activities. You'll find contemporary and playful designs, made of high quality European materials, broken down into imaginative toys, artistic activities, creative stationary and objects gallery.
There's a particular emphasis on paper and cardboard toys, which I love for their sustainability and easy of play. Here are some of my favorites from Mon Petit Art's brilliant eye-candy collection of toys.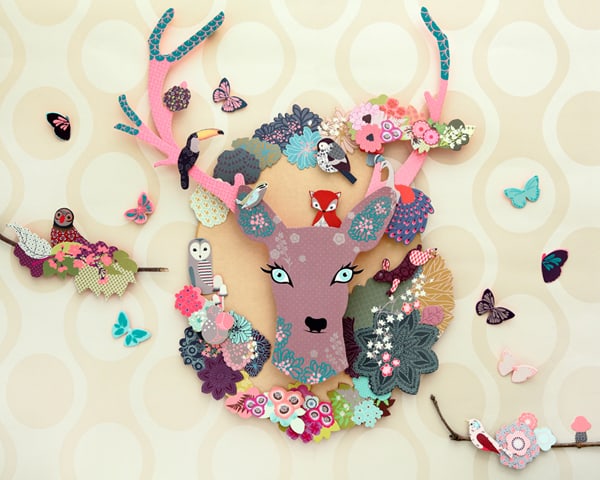 Animal Fantasy "La Biche Fleurie" – create a magical wall decoration from decorative foliage, branches and flowers.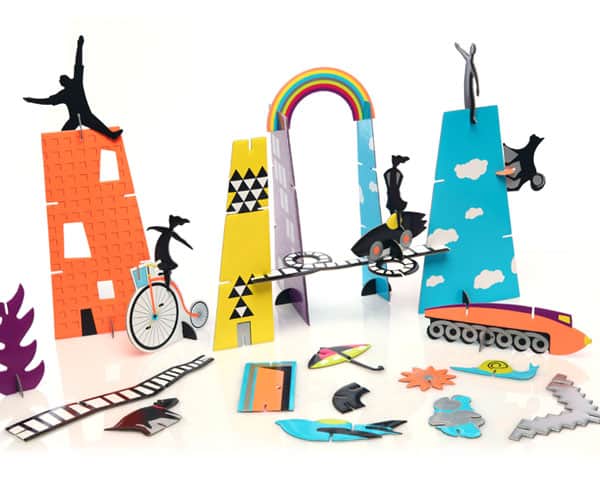 City of Dreams – cardboard set that lets you build a fantastic city with cut-out pieces.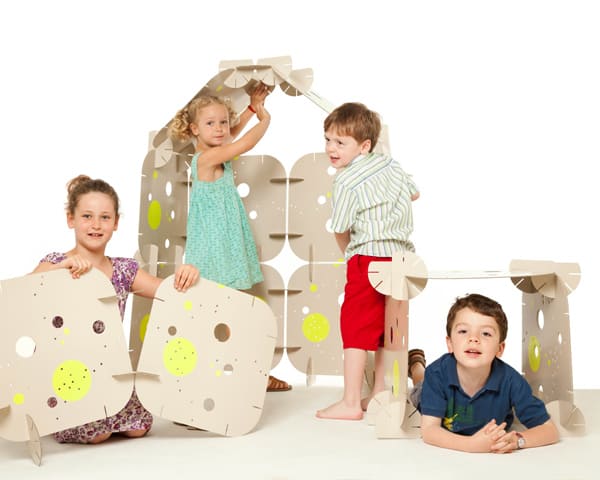 Habitadule Architect – large scale building cardboard structures that allows you to build cubes, playhouses, theaters and more.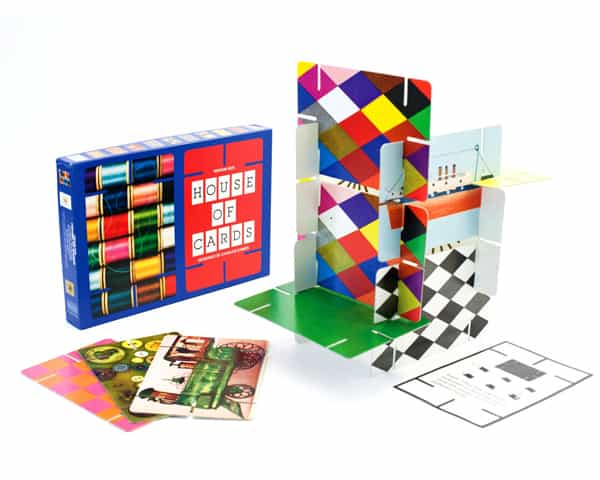 Eames House of Cards – printed images from Charles and Ray Eames that can be built into 3 dimensional structures.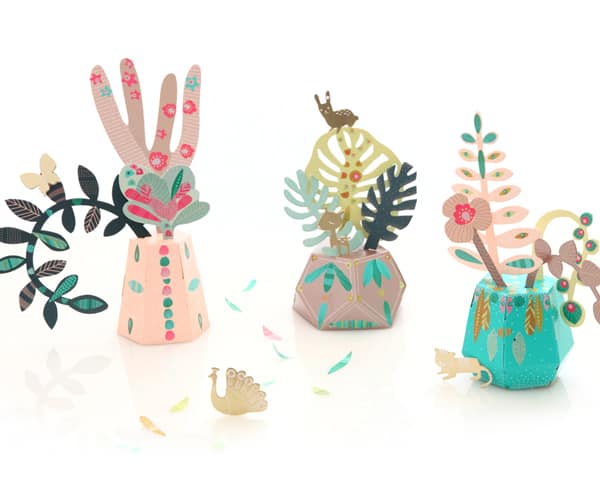 Jardin Secret – 3D paper pots you can embellish with stickers and cute golden animals.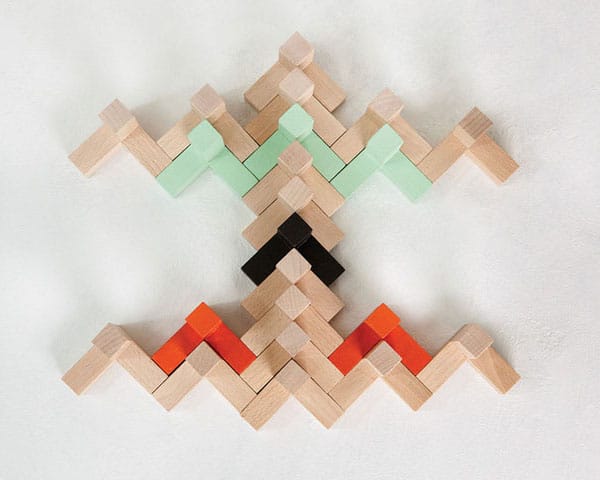 Triada – criss-cross wood block set that turn into fun geometric structures.
View all of Mon Petit Art's collection of imaginative toys which can be purchased via their online shop.