Chickpeas or garbanzo beans as they're also known as, make a delicious and healthy snack when roasted so they're crispy on the outside. Find out how to make these easy and tasty honey sesame roasted chickpeas, next in our Cooking With Kids series!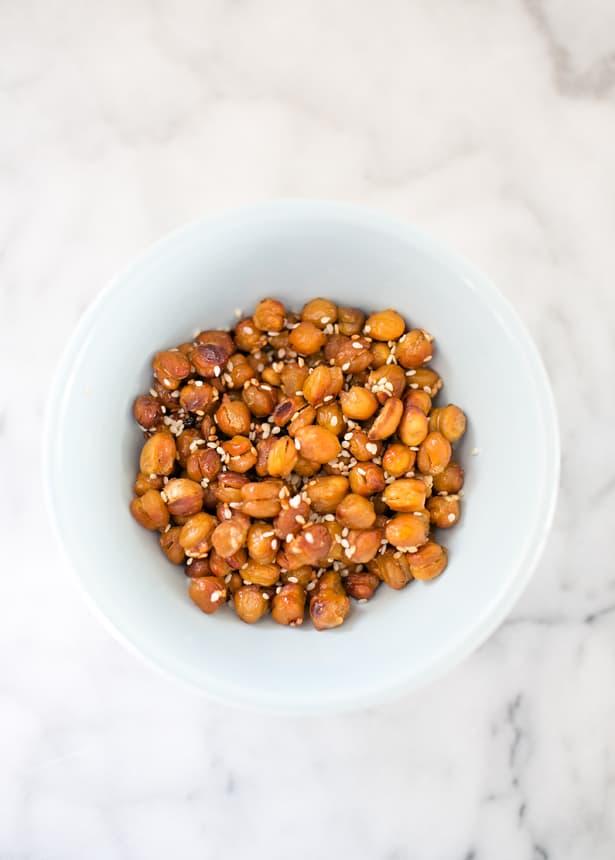 Honey Sesame Roasted Chickpeas – Ingredients:
– One 15 oz can of garbanzo beans
– 1 tablespoon of sesame seeds (plus more for sprinkling after baking)
– 1 tablespoon of olive oil
– 1 tablespoon of honey
– 1/4 teaspoon kosher salt
Instructions: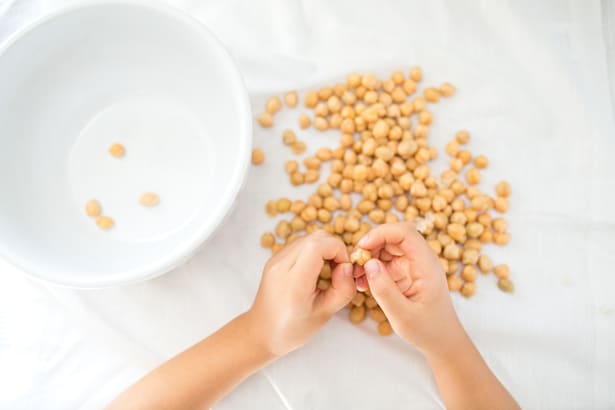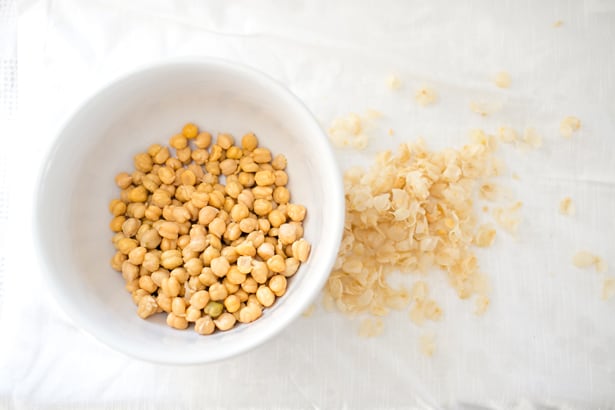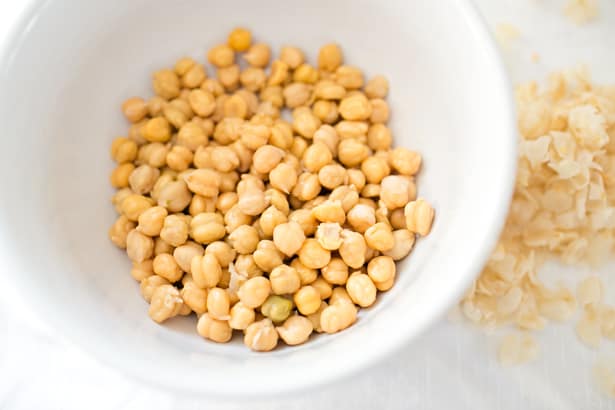 Step 1. Wash the garbanzo beans under cold water. Drain and pat dry with a kitchen towel. Peel off the outer skin and place the beans in a bowl. This is fun for kids to do.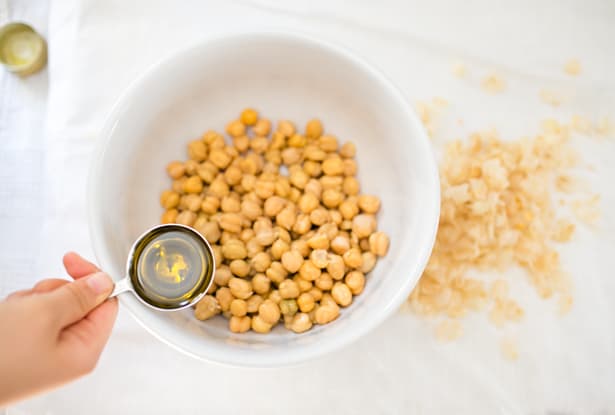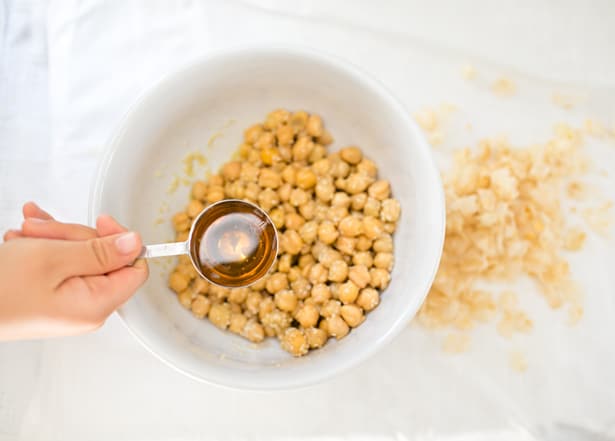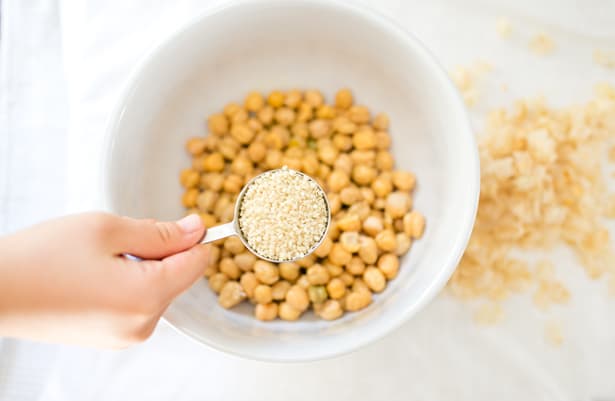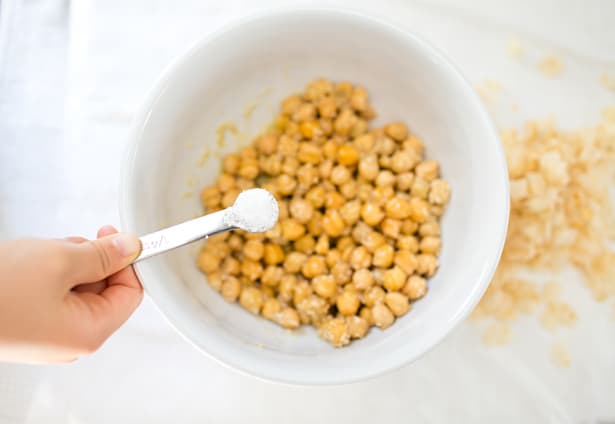 Step 2. Add the olive oil, honey, sesame seeds and salt and mix well.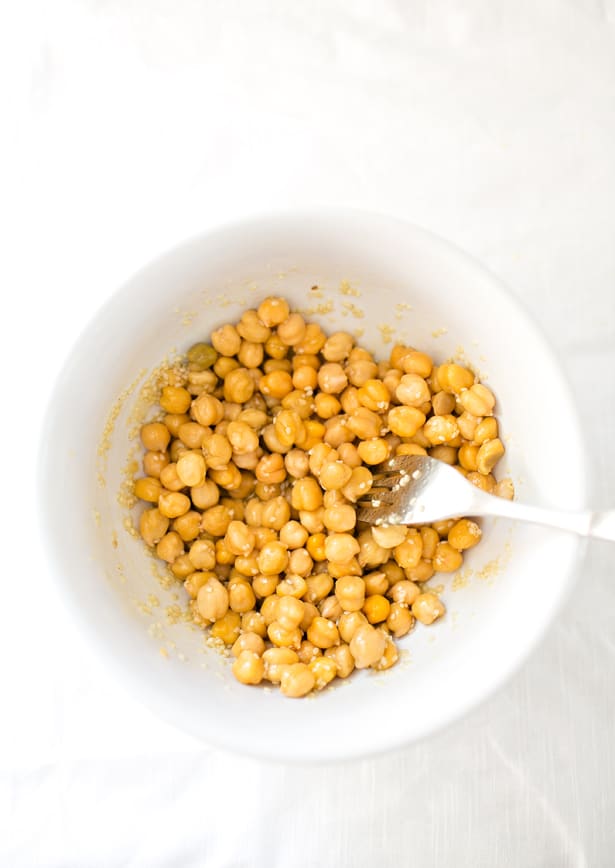 Step 3. Preheat oven to 400 degrees. Line a baking pan with parchment paper. Spread the beans out on the pan and bake for 30-35 minutes until crisp and golden on the outside. Sprinkle more sesame seeds on top after you take the pan out of the oven.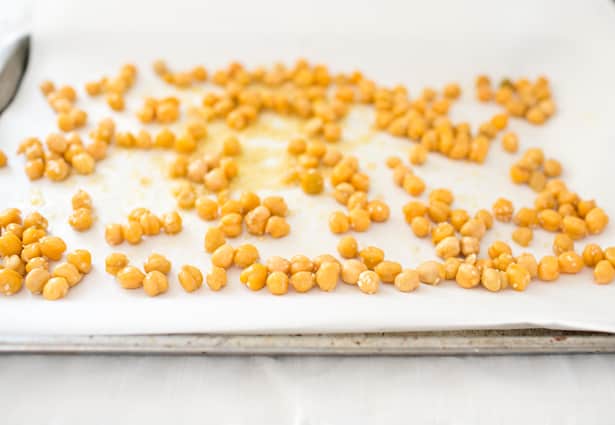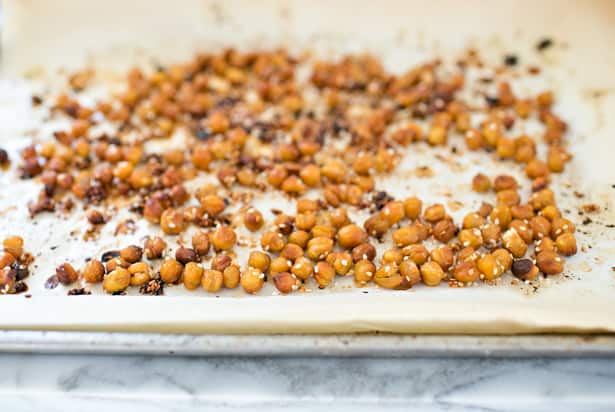 The chickpeas turn a lovely golden color after baking from the honey.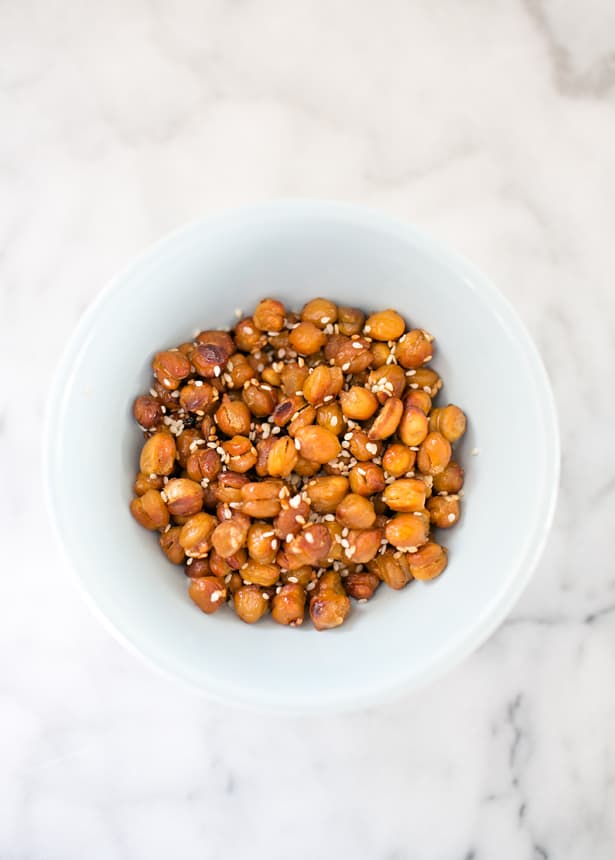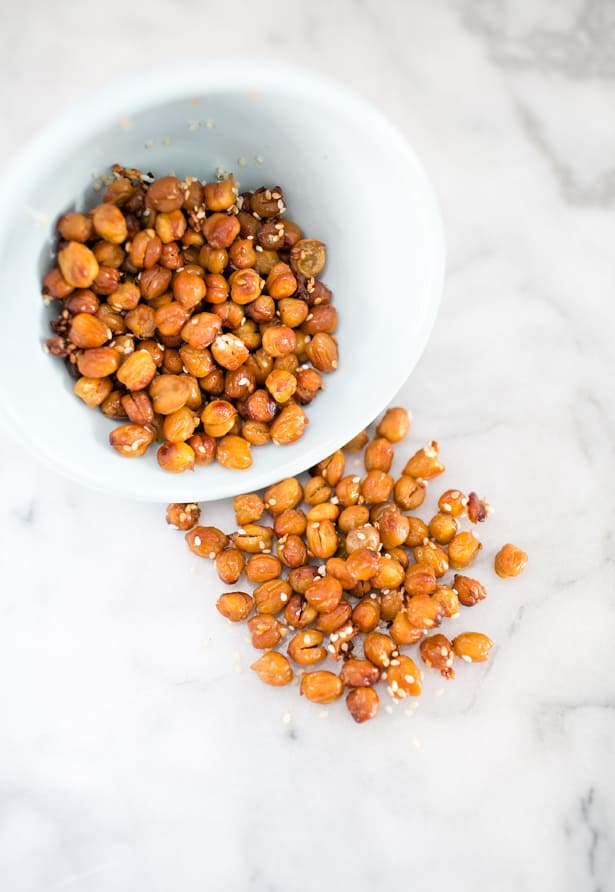 There's a slight crispiness on the outside and chew on the inside. The honey and sesame seeds give this healthy snack a nutty and lightly sweetened taste. These are so easy to make and have become one of my kids' favorite snack. The only thing we regret is not doubling the recipe!
Have you tried roasting chickpeas at home? They're easy to make and you can try adding your favor spices to create your own flavors.
Take a look here for more Cooking With Kids recipes!