What could be more fun than making homemade playdough? Adding sticks in the mix to make some cool structures! This was an easy activity that engaged my kids for a while and was super easy to make with common kitchen items.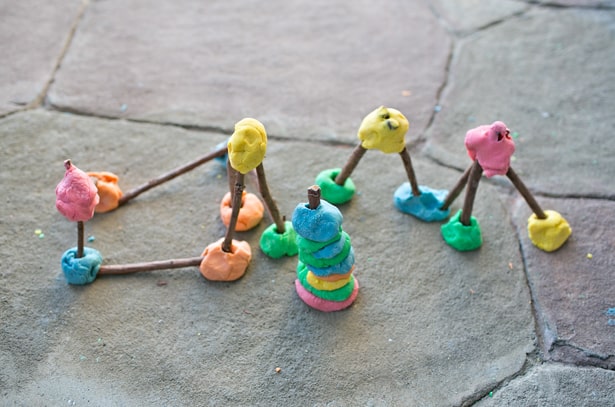 Homemade Playdough Stick Structures – Materials:
– I've made different kinds of playdoughs before, and they are all pretty similar, but for this tutorial, I tried this recipe from Tiny Rotten Peanuts for making a big batch of soft dough. It worked really well! Head over to get the recipe, for which you'll need mainly need flour, salt and cream of tartar.
You'll also need food coloring (found in most grocery stores) and sticks – we collected these on a walk and cut them down to smaller sizes.
Instructions: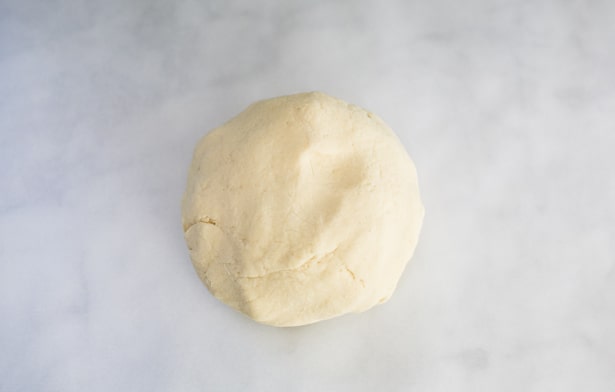 Step 1. Add all the dry ingredients then the hot water, knead the dough with your hands until it reaches the consistency of soft dough. If it's a little dry, add more water, if too wet, add a bit more flour.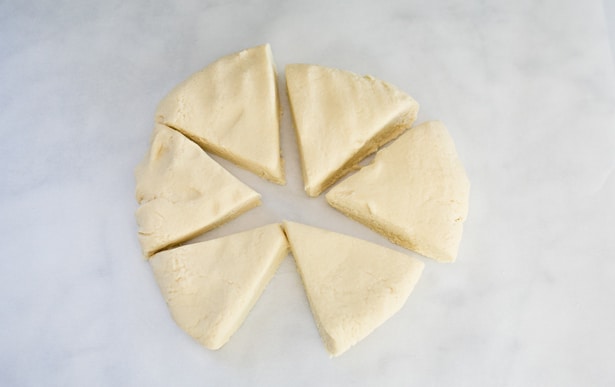 Step 2. Section off the dough into 6 pieces.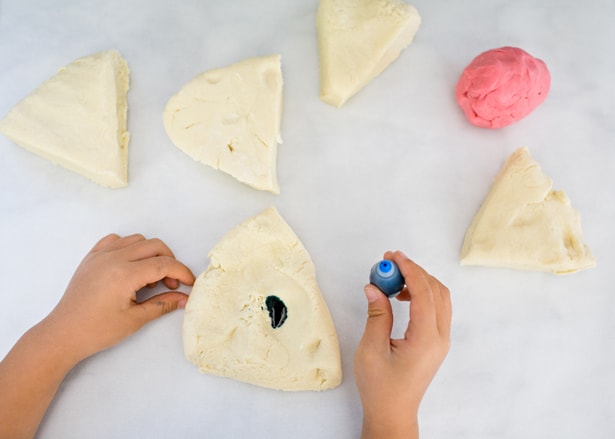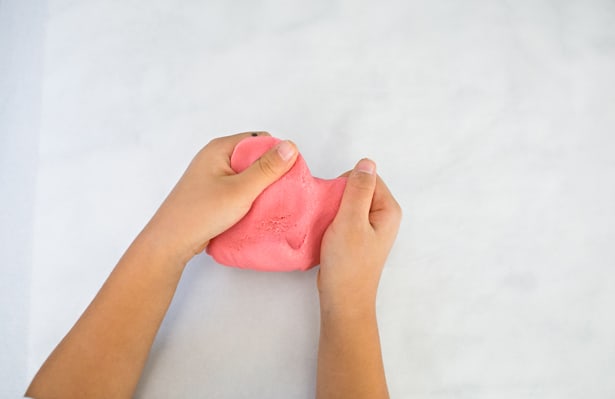 Step 3. Add food coloring to each section and knead until you reach the color desired.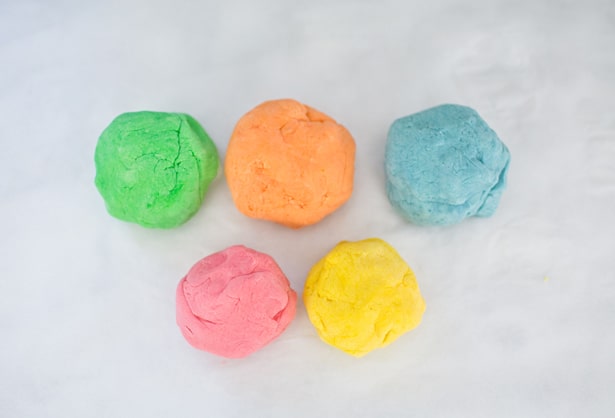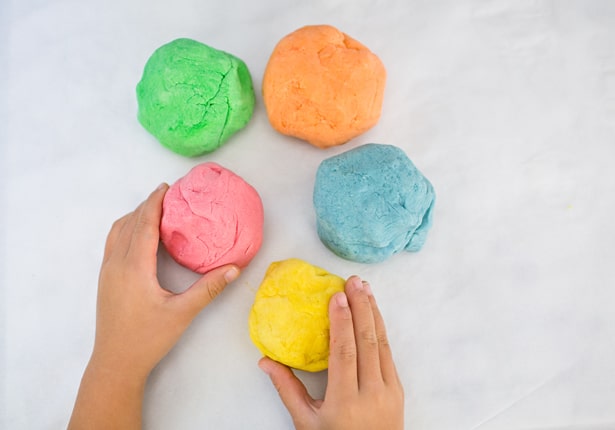 We went with nice shades of pastels, but you can make any color you want.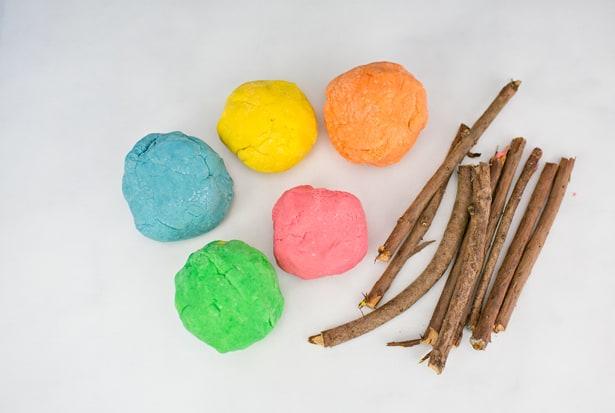 Now you're ready to have some fun building stick structures!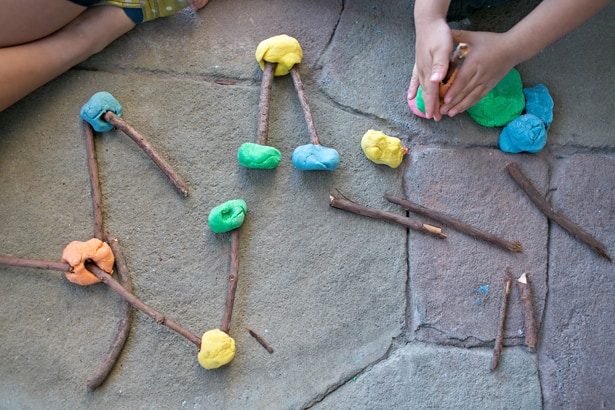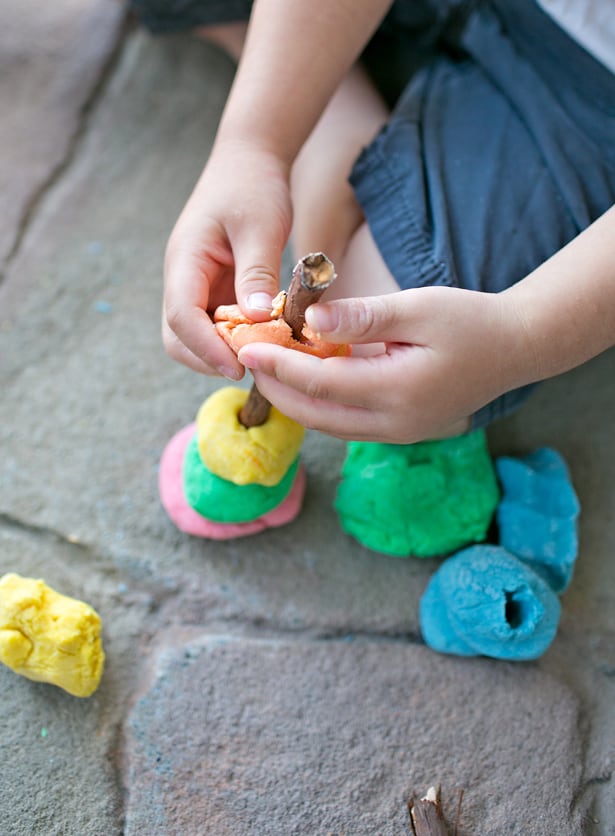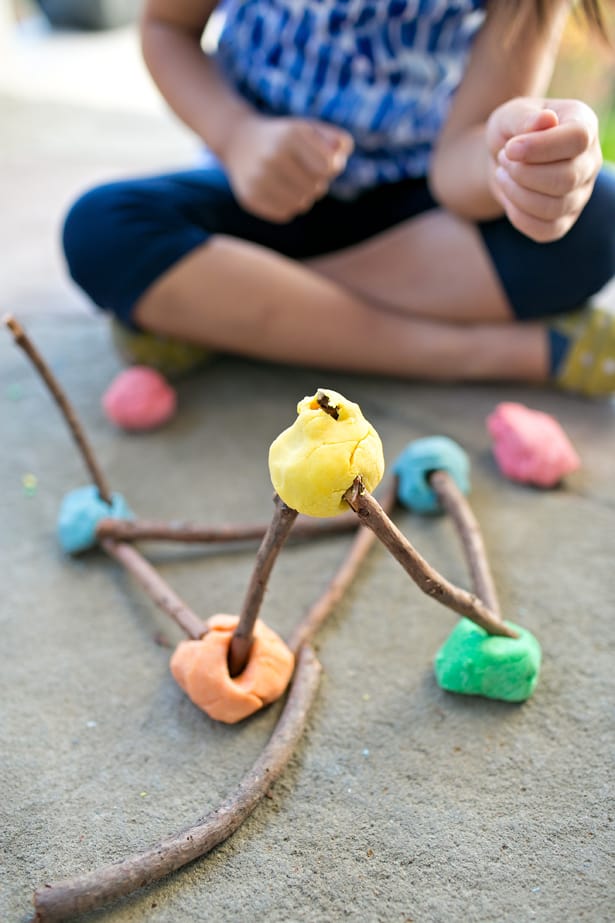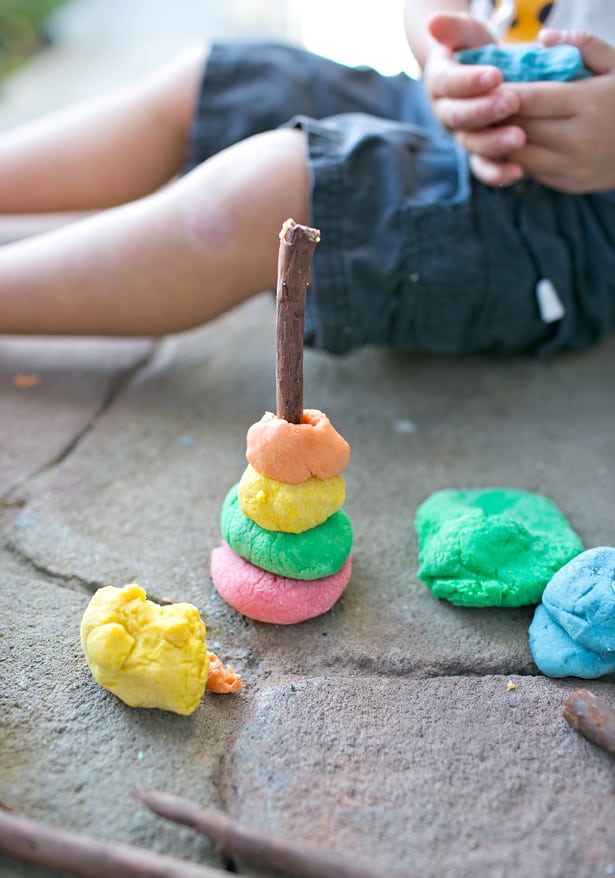 The kids had a blast making playdough "trees" and connecting sticks with the dough.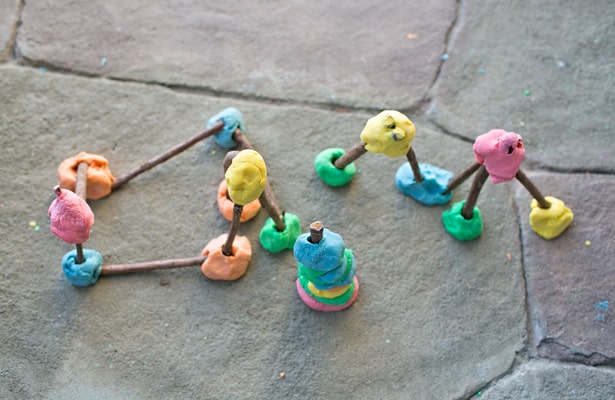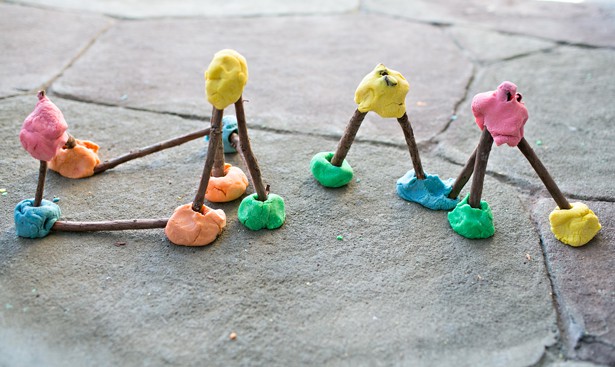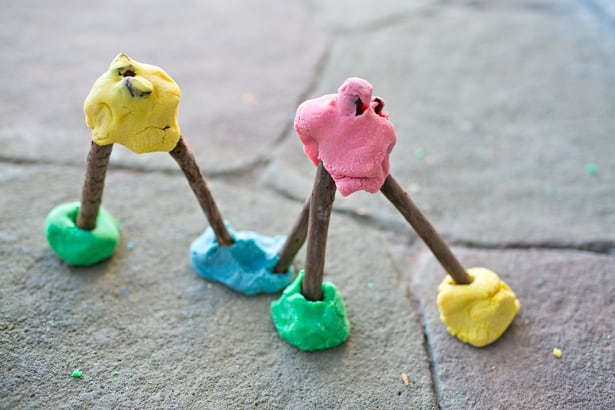 What are some fun ways you've played with playdough before?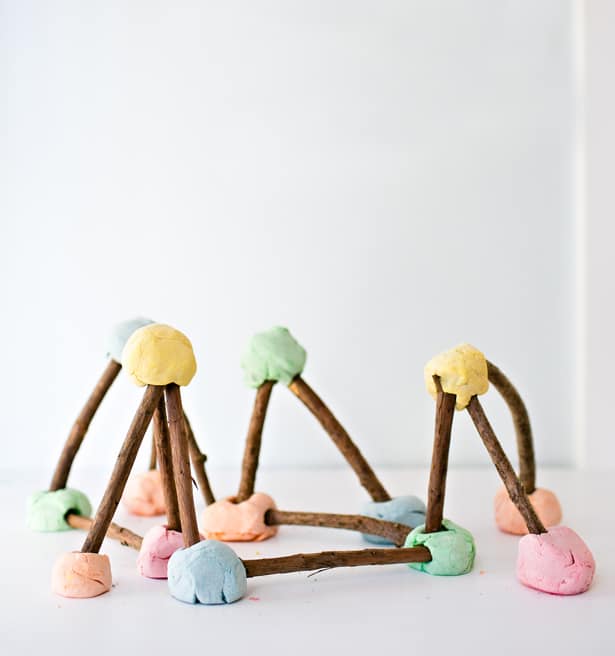 We brought the structures indoors to display. (Note: the photo above was taken the next day and the color will fade and dry out a bit if you don't keep your playdough nicely covered.)