We search for cool, unique, creative toys that spark imagination and learning all year long to share with you. So for for the holidays, we'll be putting together some of our best featured ones (along with some new ones too) in handy holiday gift guides to help you choose the best, engaging gifts for your kids. Here are our top picks in 2014 for the best creative play blocks.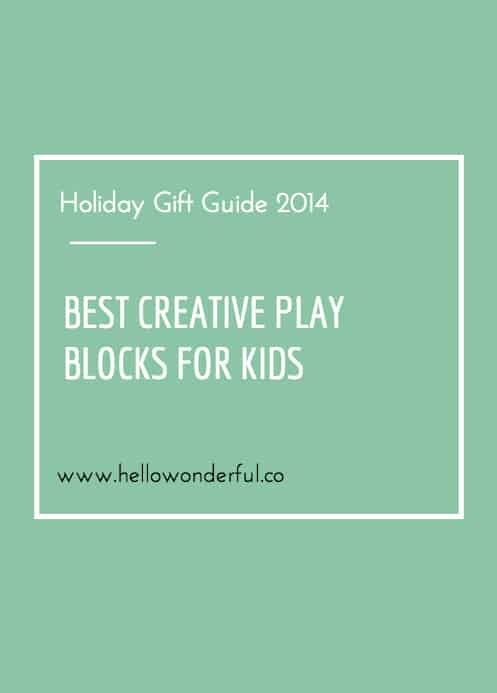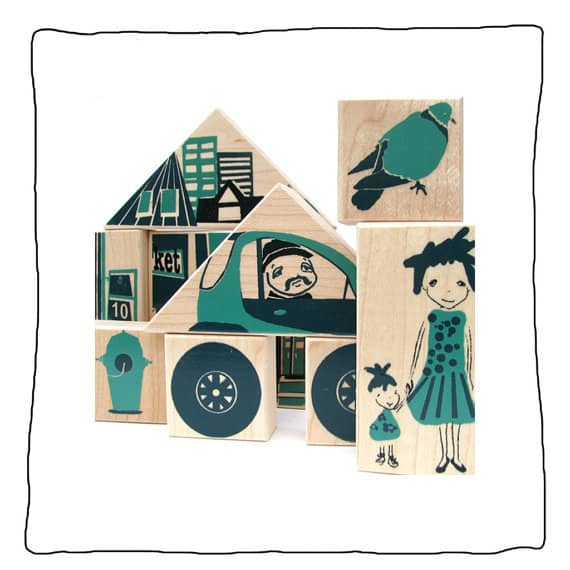 Artistic Blocks from Fidoodle (from $34)
Each side of these artistically illustrated blocks is different, showcasing whimsical interpretations of fairy tales, urban scenes, animals or drawings. Handmade using salvaged maple-cut offs, these artistic blocks are ones both kids and adults will enjoy playing with.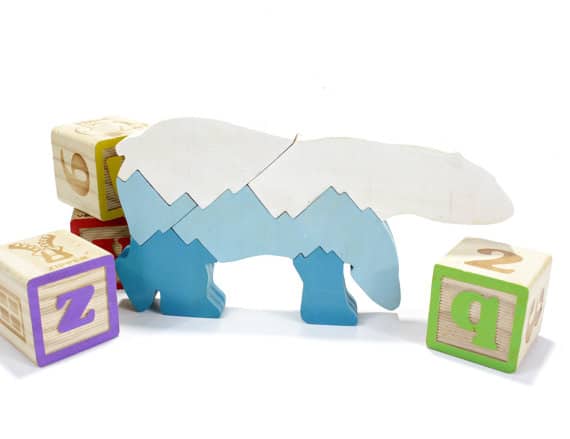 Playful Puzzles from Berkshire Bowls (from $19.99)
Especially fun for the toddler set, these playful handmade and hand-cut blocks come in all sorts of fun animal shaped puzzles.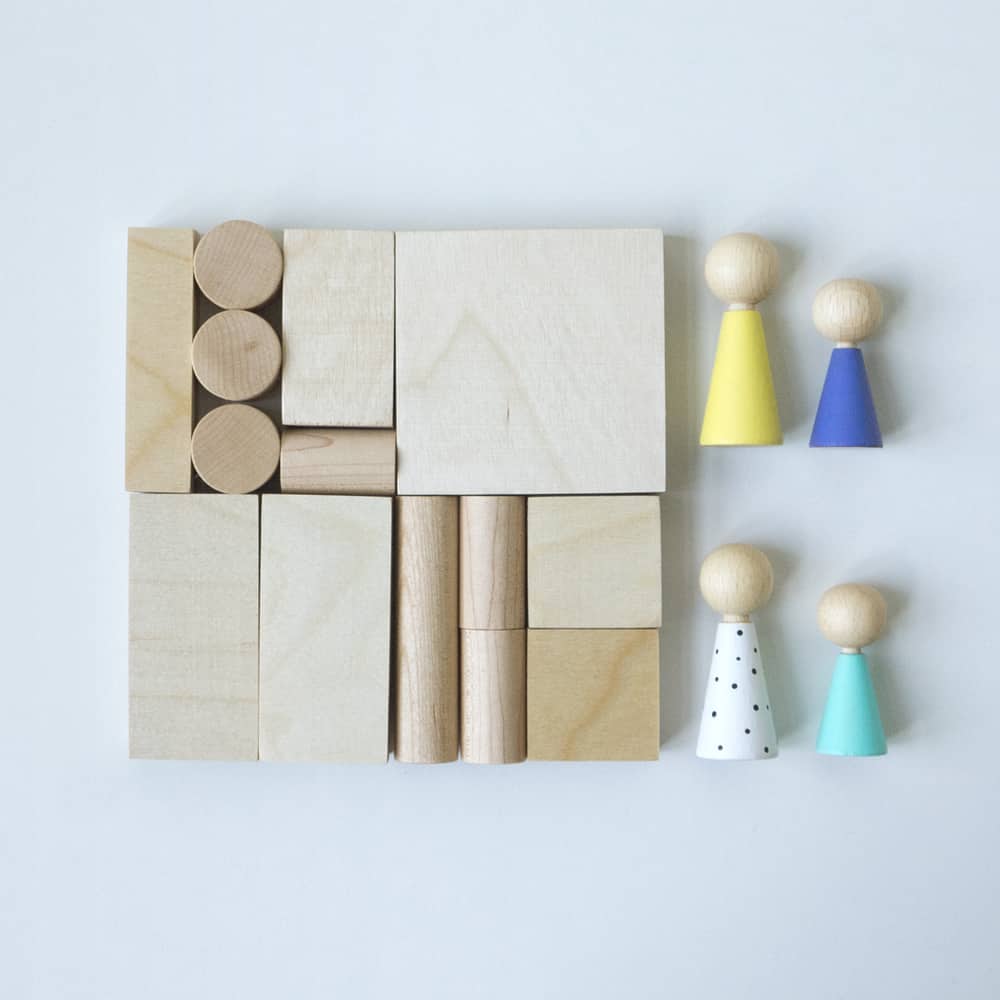 Dans la Shed Peg Doll Wood Blocks ($40 CAD)
All the wooden toys from Dans la Shed are beautifully designed, but I especially love this wooden block set featuring a cute peg doll family to encourage building a house and furniture.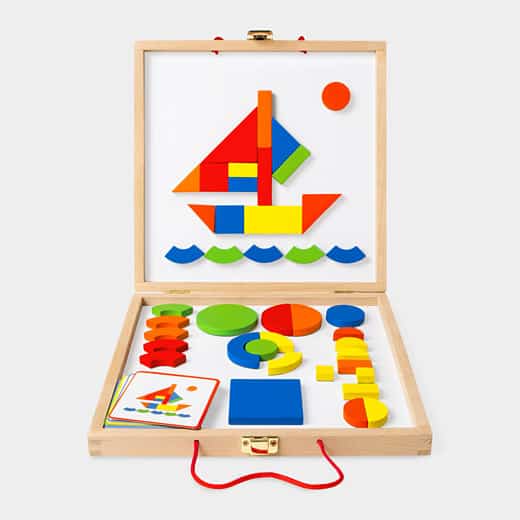 MoMA Geoform Puzzle ($48)
The Museum of Modern Art knows a bit about good design and art. This bright geometric puzzle block set is an exclusive they carry. I like the portable wooden set and magnetic walls built right in which kids can create a number of fun designs and shape on with the inspiration cards included.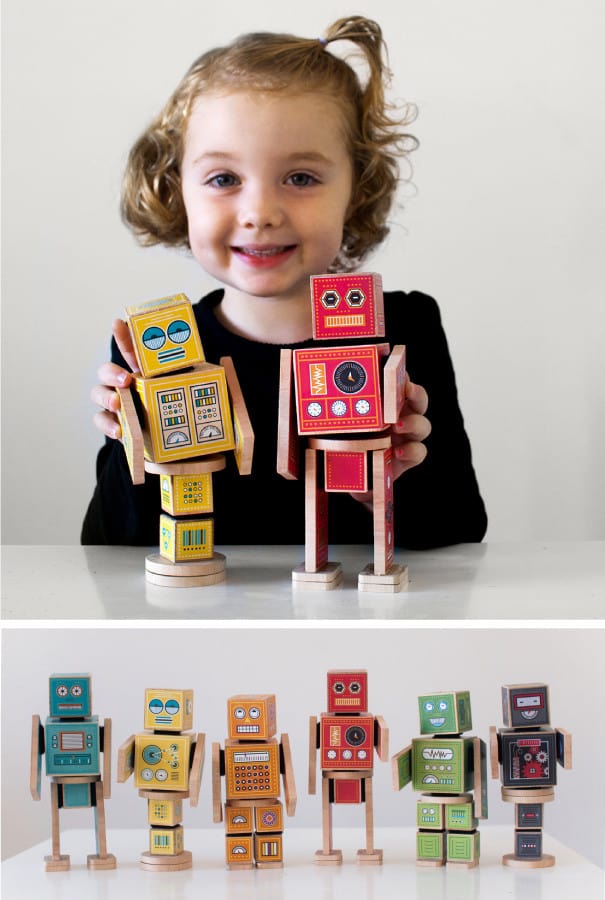 Ollibots from Caravan Shoppe ($12)
Print, cut and paste these fun robot designs from Caravan, which come in 6 playful characters, onto wooden blocks for loads of creative fun.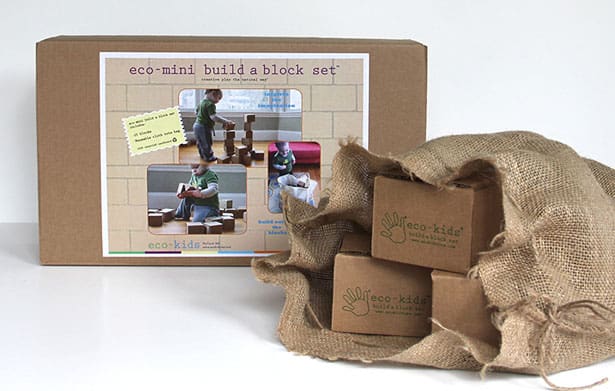 Eco Build a Block Set ($19.99)
Watch your child go at it with stacking, sorting, and all kinds of different block play with this simple recyclable box set which comes neatly packaged with a re-useable burlap bag for storage.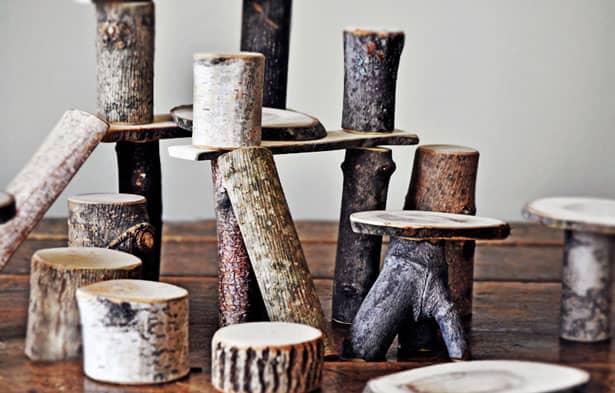 Branch Block Set ($29.95)
Go back to nature with this simple and beautiful branch block set that come in a set of 26 rustic pieces from Imagine Childhood.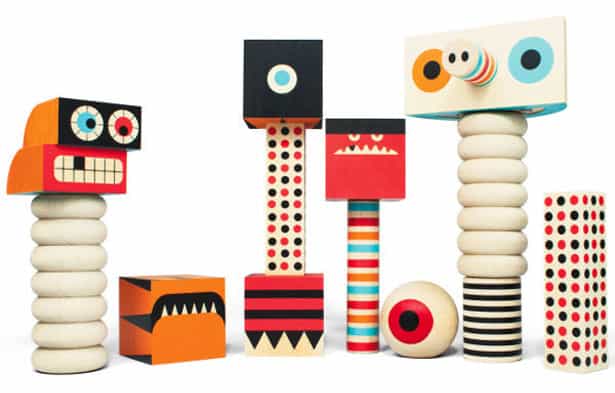 Monster Block Set ($48)
Stack and build all sorts of fun monster characters with these cute blocks available in 4 different sets that can configure hundreds of monster possibilities. The set comes with 15 pieces, made of Michigan-grown, kiln-dried basswood, and painted with non-toxic inks.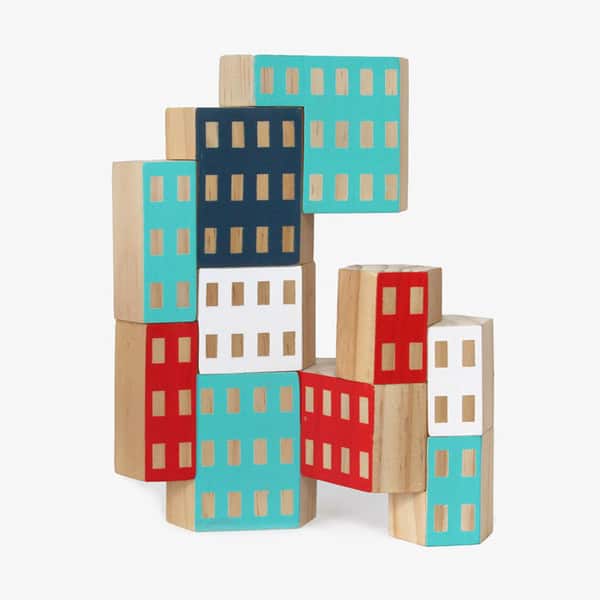 Blockitecture ($25)
Get your little architect excited about building with these hand-painted nesting blocks that are an exercise in challenging creativity and understanding physical laws.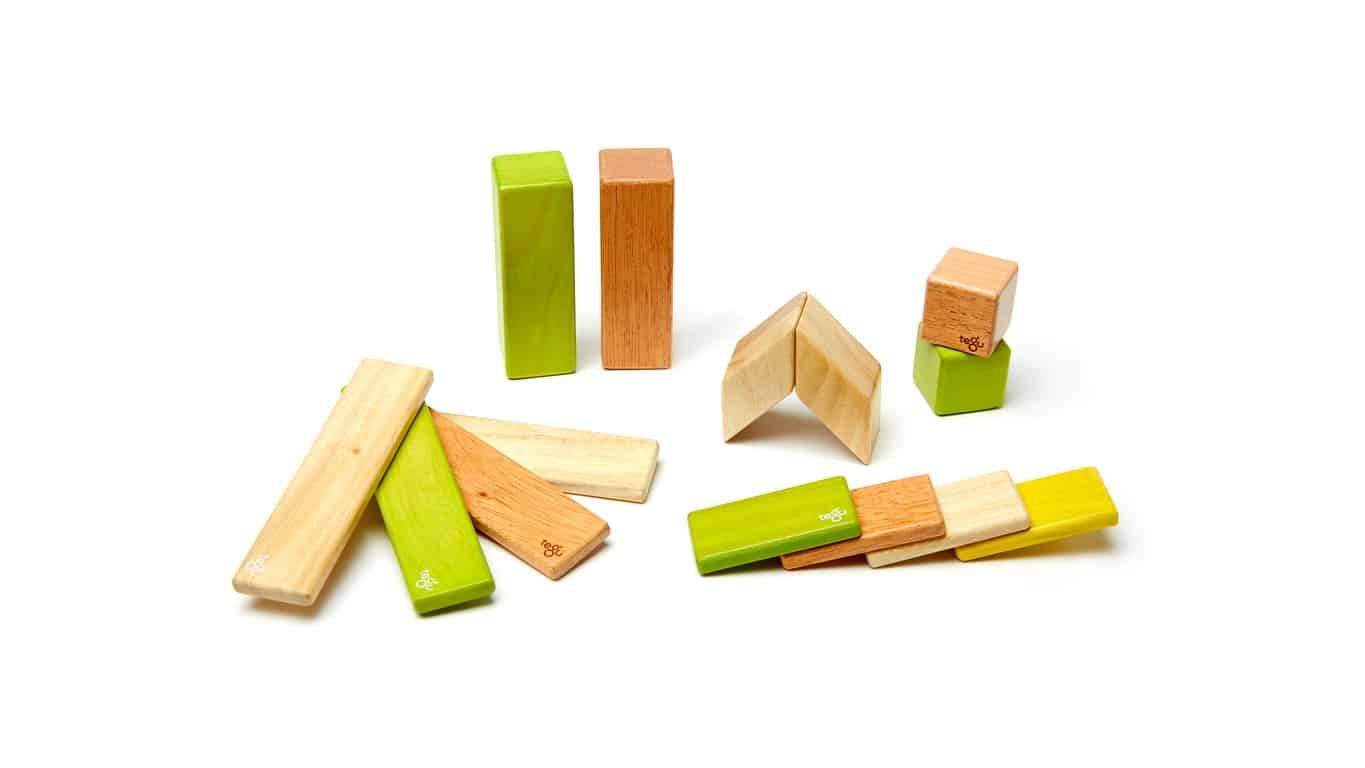 Tegu Magnetic Blocks (from $35)
If your kids like Magna Tiles, they will love these wooden magnetic blocks from Tegu that click together to build endless structures. Made of eco-friendly Central American hardwoods in a variety of fun colors.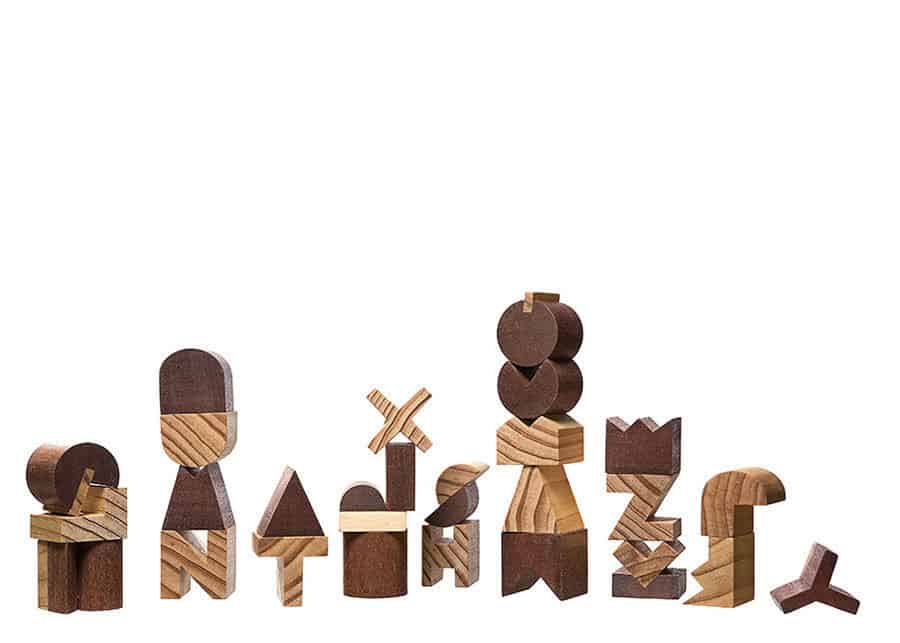 Alphabet Blocks ($72)
These beautifully crafted mahogany and pine alphabet blocks from design company Areaware are perfect both for the adult font enthusiast or little ones just learning their ABC's.
What are some of your favorite play blocks for kids? For more holiday gift ideas, make sure to follow along our holiday section!