Check out our video above to see how easy it is to make these frozen raspberry yogurt snacks!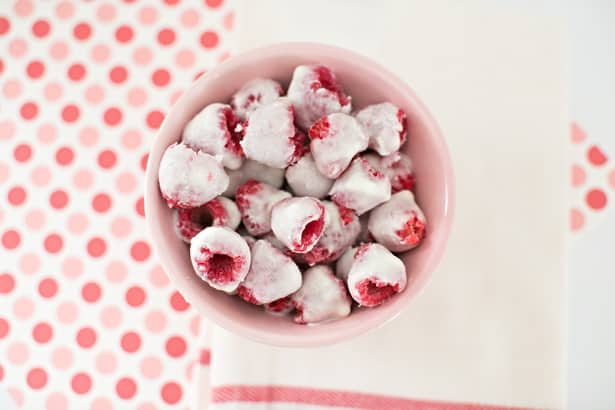 One of our all-time favorite and popular snacks readers love has been our strawberry yogurt bark. We took this same idea and made bite-sized frozen yogurt covered raspberries! You only need two ingredients to make this refreshing and healthy kid-approved snack.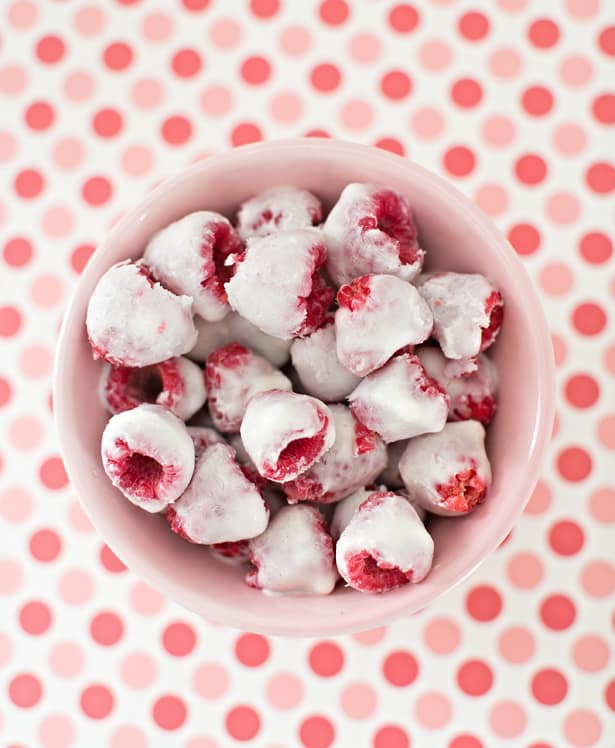 Frozen Yogurt Raspberry Kid Snack – Ingredients:
– Fresh raspberries, washed and dried
– Yogurt
*You'll also need skewers and a shallow plate that fits in your freezer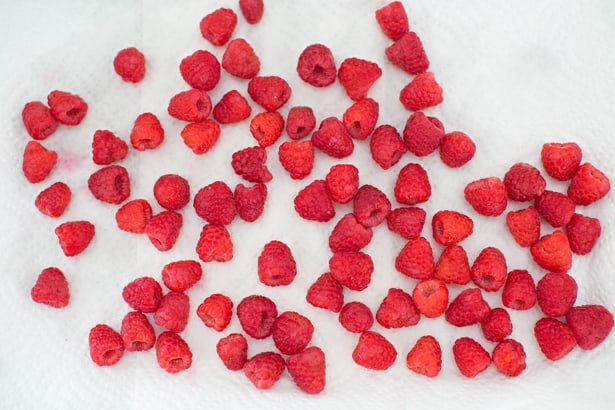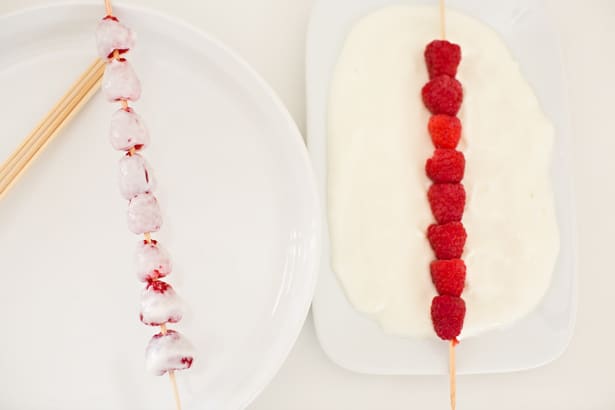 Instructions:
Step 1. Place yogurt on a flat plate and skewer your raspberries. Let the kids help skewer the berries to get them involved in the kitchen!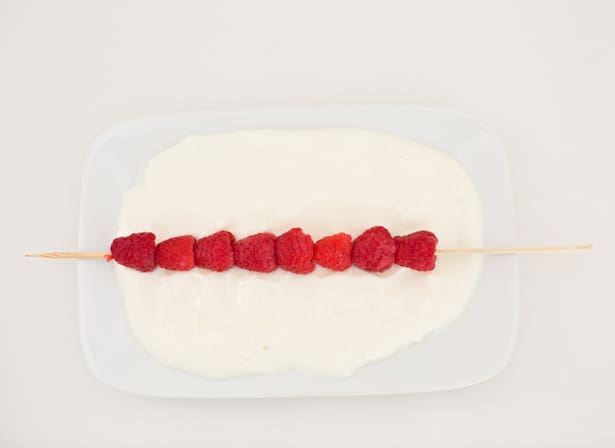 Step 2. Gently roll the skewer in between the yogurt to get an even coating. Kids can also help with this step.
Step 3. Line up your skewers on a shallow pan so the yogurt doesn't touch the bottom. It's helpful to also move the berries a bit apart with another skewer before freezing so they don't all get stuck together.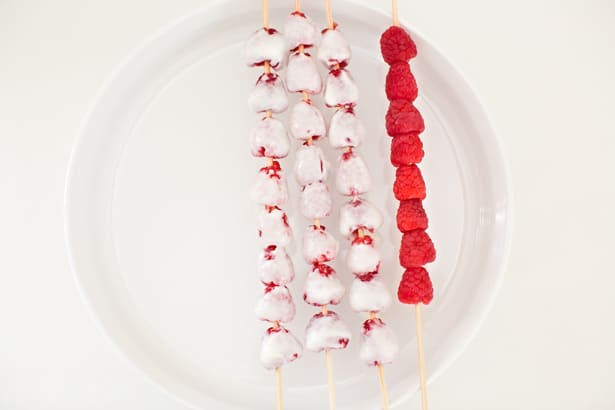 Step 4. Place your pan in the freezer until frozen, at least an hour.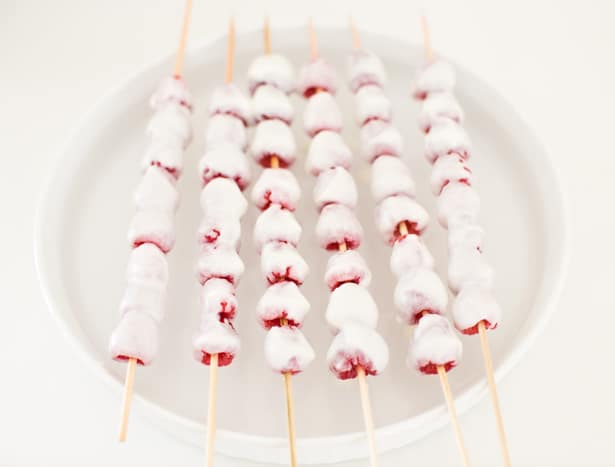 Step 5. Remove from the freezer and let them stand for about 5-10 minutes before gently popping them out of the skewers.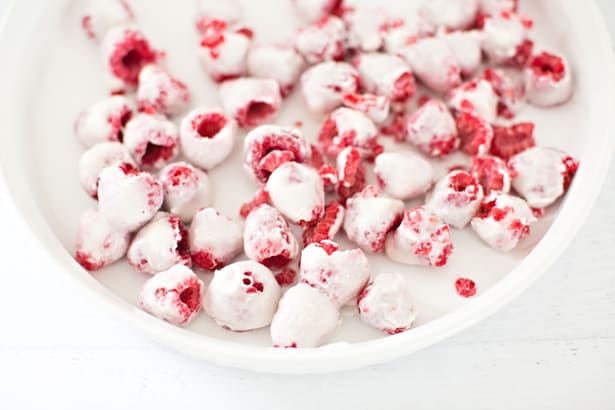 Enjoy your refreshing and healthy raspberry snack! This is a fun way to get kids eating more fruit and is a delicious summer treat. You can try this with other berries if you'd like. The kids couldn't stop popping several raspberry bites into their mouth.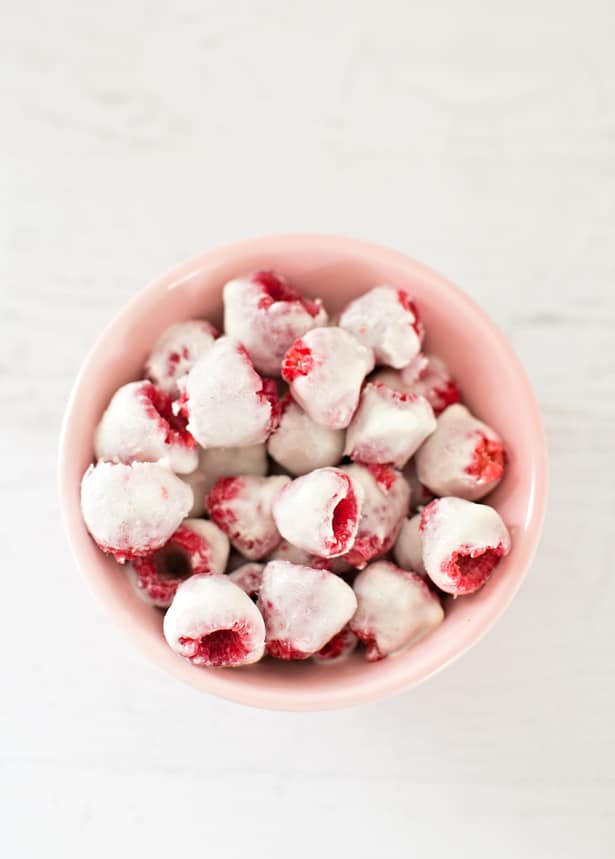 What are your favorite berry snacks? Check out more easy 3 ingredient or less snacks for kids!