Fresh leftover cranberries are great to use up in this easy mini muffin recipe with some added orange zest for flavor. It's an easy one-bowl muffin recipe easy enough for kids to lend a help in the kitchen and makes a yummy snack.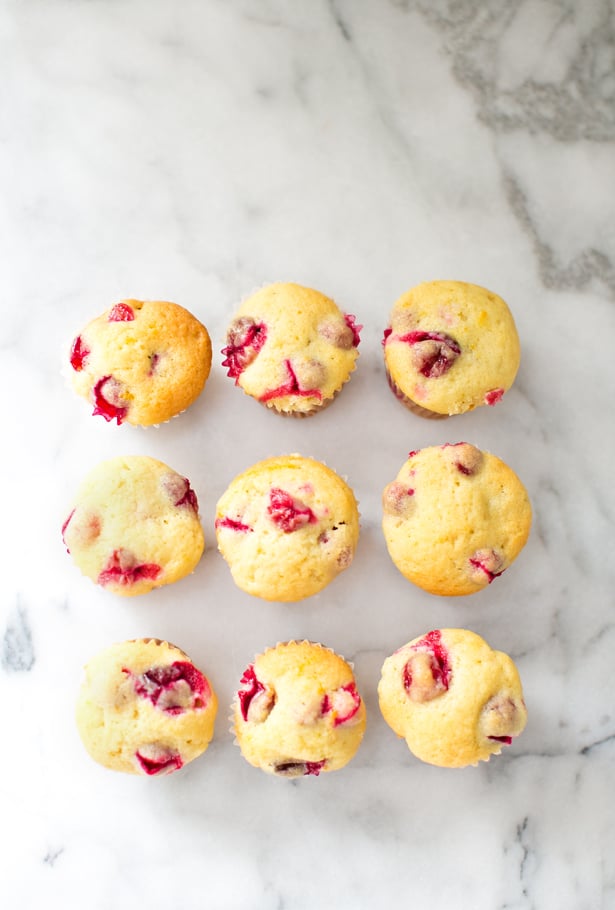 Fresh Cranberry Orange Mini Muffins – Ingredients:
(makes 24 mini muffins)
– 1 3/4 cups flour
– 3/4 teaspoon baking soda
– 1/4 teaspoon salt
– 3/4 cup sugar
– 1 stick (8 tablespoons) melted unsalted butter, cooled
– 1 egg
– 1/2 cup milk (we used 2%)
– 1 teaspoon vanilla extract (optional)
– 2 cups fresh cranberries
– zest of one small orange or tangerine
*You will also need a 24 count mini muffin pan, mini cupcake liners or nonstick spray.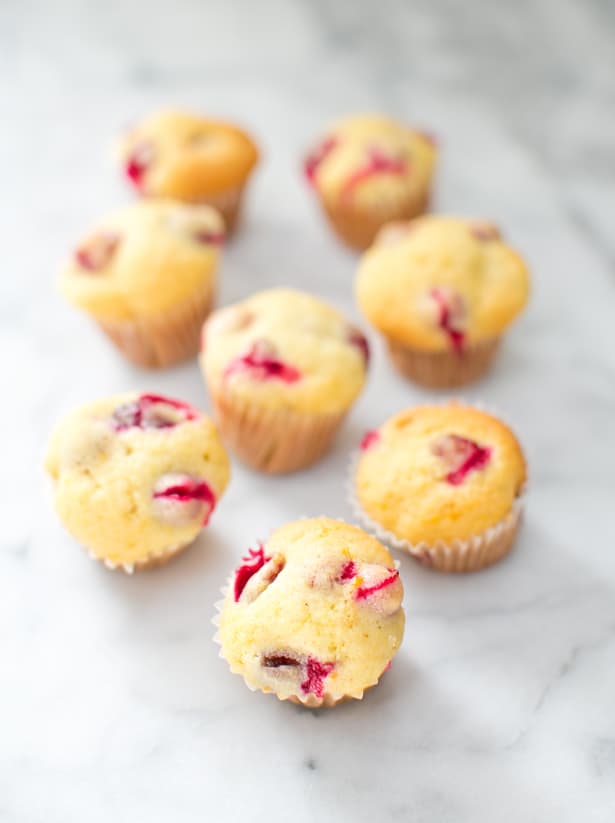 Instructions:
(preheat oven to 375 degrees)
Step 1. Whisk the flour, baking soda, salt and sugar in one bowl. Add the melted butter, egg, vanilla, milk – stir until combined. Add the cranberries and mix until just combined. Add your orange zest.
Step 2. Scoop into a 24 count mini muffin pan lined with mini liners or spray with nonstick spray before baking.
Bake at 375 degrees for 20-22 minutes until the tops spring back when touched.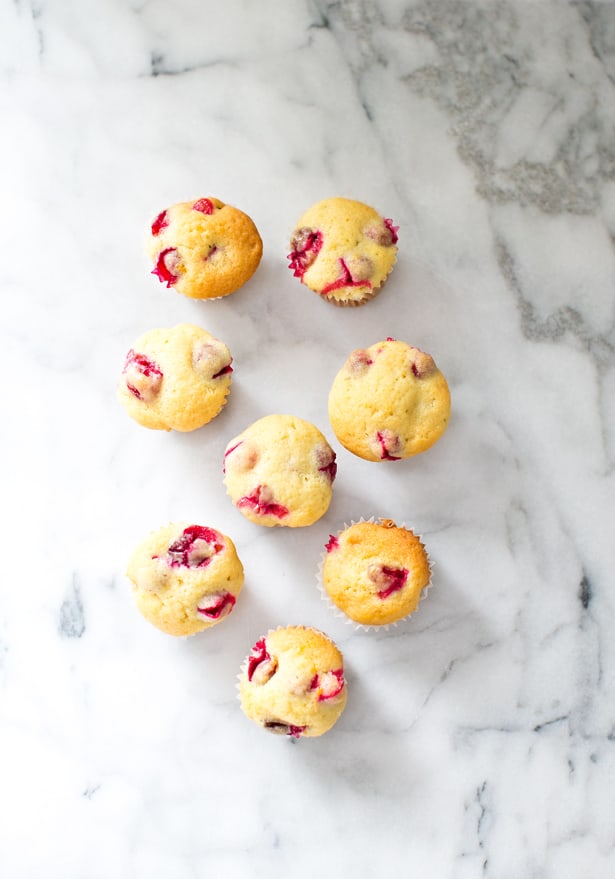 This is a moist muffin that's not too sweet, and allows the tartness of the cranberries and orange zest to shine through. They're easy to make and perfect to pack for lunch or snack.
What are some of your favorite ways to use up leftover fresh cranberries? Take a look at more delicious kid-friendly cranberry recipes to try.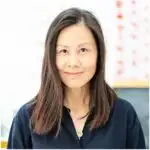 Agnes Hsu is a mom of three and has been inspiring parents and kids to get creative with easy activities and family friendly recipes for over 10 years. She shares her love for creative play and kids food to her 2MM+ followers online. Agnes' commitment to playful learning and kindness has not only raised funds for charity but also earned features in prestigious nationwide publications.