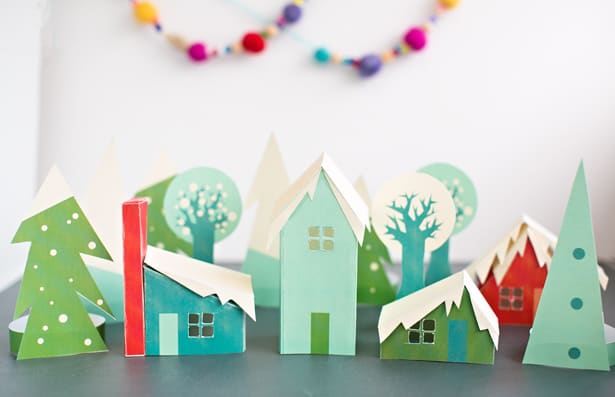 The holidays can be a mad dash and rush for getting things done which makes it hard to carve aside the time to decorate. These festive winter holiday houses from Smallfull add a bright holiday decor to your home that kids will love playing with. The best part is they're printable so all you have to do is print and cut. We turned them into paper house luminaries to create a wondrous winter scene that's the perfect holiday cheer for your mantle, table or shelf.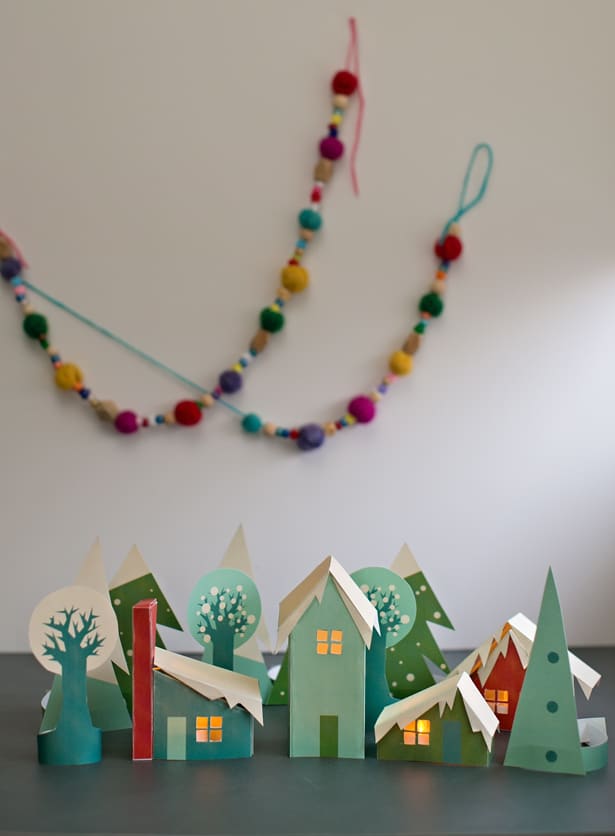 To make these Holiday Houses in the Woods you'll need:
– Printable Houses
– Exacto knife
– Printer and cardstock paper
– Electric tea lights (if you want to turn them into luminaries)
– Double stick tape or glue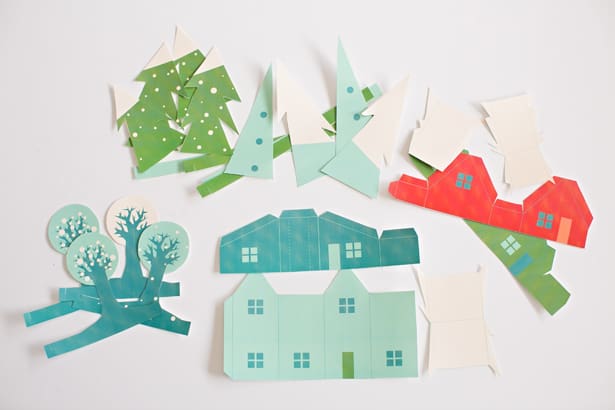 Step 1. Print and cut out your paper houses and trees. Fold along the lines.
Step 2. To turn them into luminaries, you can use your Exacto knife to cut out the windows (note this step is optional). You can simple turn them into houses without lighting them up.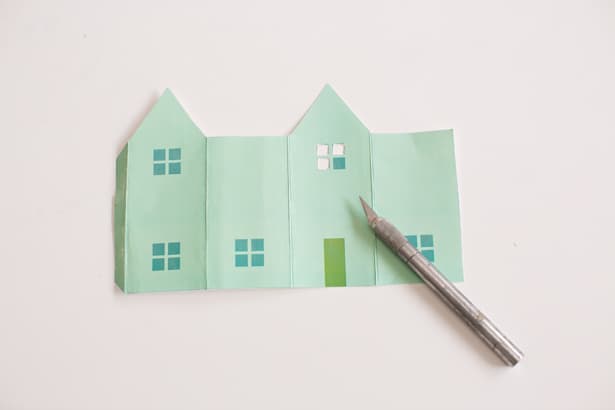 Step 3. Following the instructions on the printable, use double stick tape or glue to hold the folded lines together to form your houses. The trees are simply folded back and don't require any tape or glue.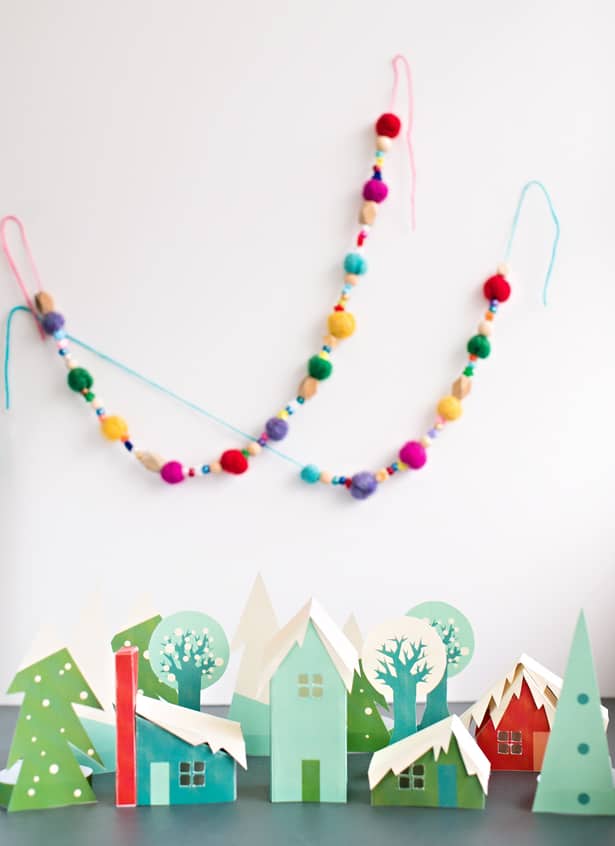 Here are the houses are bright and unlit. We added a colorful beaded felt garland in the background to make it extra festive.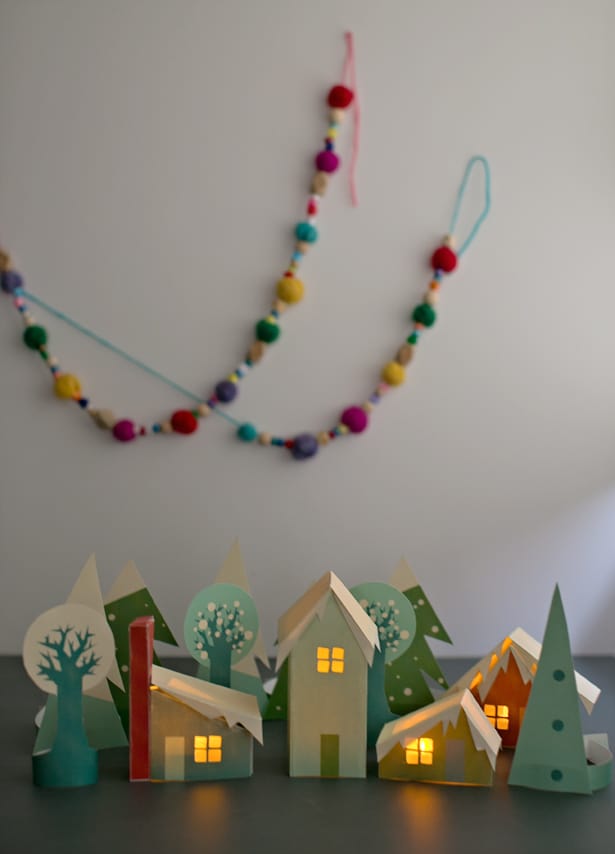 The magic happens when you turn off the lights and add a tea light underneath each house. The kids were super excited to do this step and watch the glow from these adorable paper house luminaries.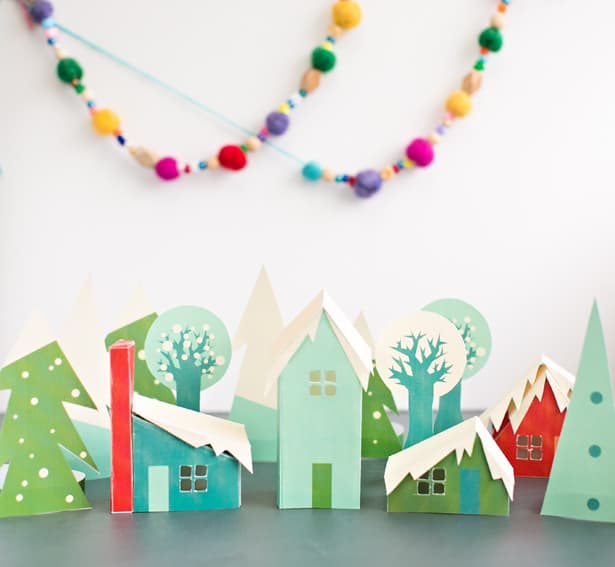 Whether lit up or in bright daylight, these holiday paper houses add an instant festive cheer to you home that's inexpensive and simple to make.
Get the printable on Smallfull and make sure to check out their cool 3D paper ornaments as well.