Here's a fun and inexpensive way to send out invitations for your next party that fits any occasion, from kids to adult parties!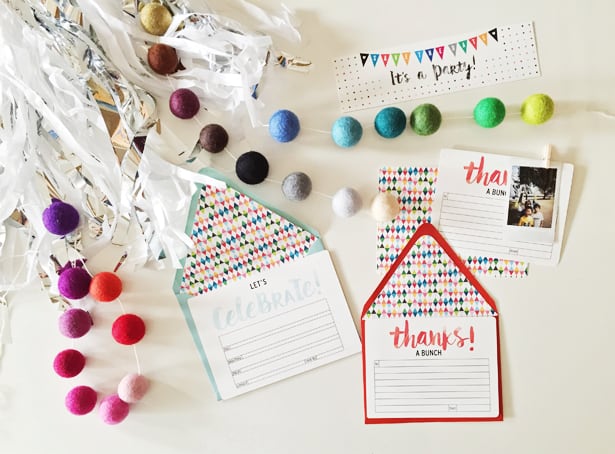 These free invitation printables come as a complete set to get your party started including:
Save-the-Date Email Banner (486 x 120 pixel jpg)
Party Invitation (4.5 x 6.25″)
Envelope Liner (A6 size)
Thank you Card (4.25 x 5.5″)
Envelope Liner (A2 size)
Back Pattern Page (8.5 x 11″)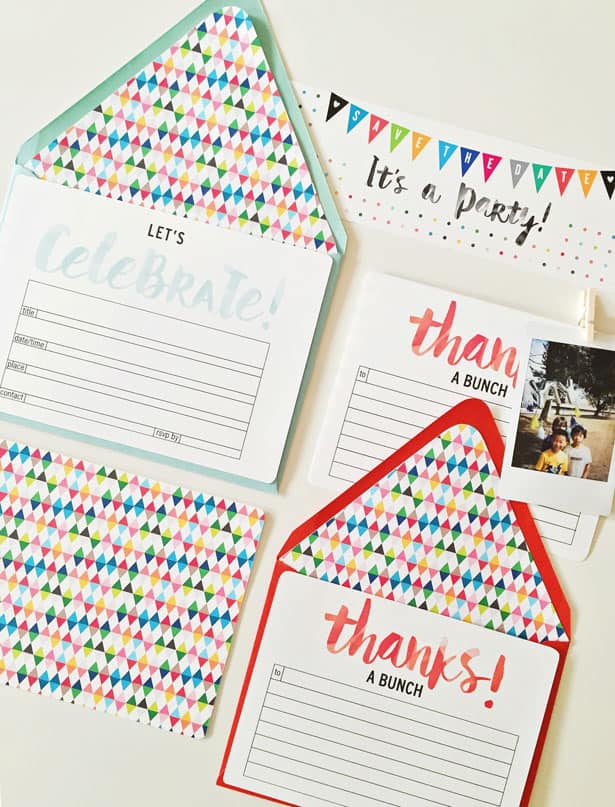 MATERIALS
65 lb card stock bright white paper
24 lb writing bright white paper
Tape runner or double-sided tape
Scissors
X-acto knife
A6 size Envelopes
A2 size Envelopes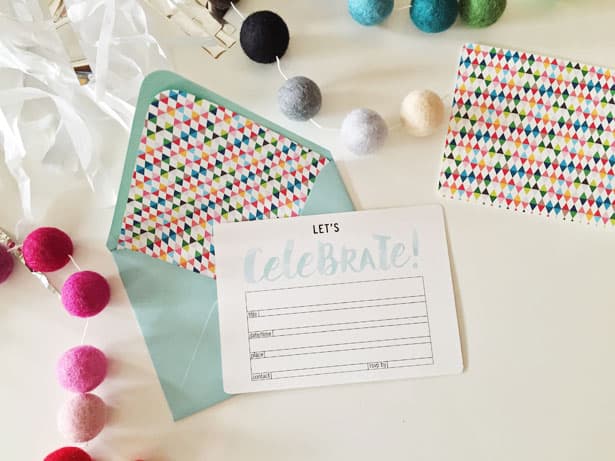 DOWNLOAD LINKS
Save-the-Date Email Banner
Party Invitation
A6 Envelope Liner
Thank you Card
A2 Envelope Liner
Back Pattern Page
Source for A2 Envelope (Persimmon) and A6 Envelope (Pool)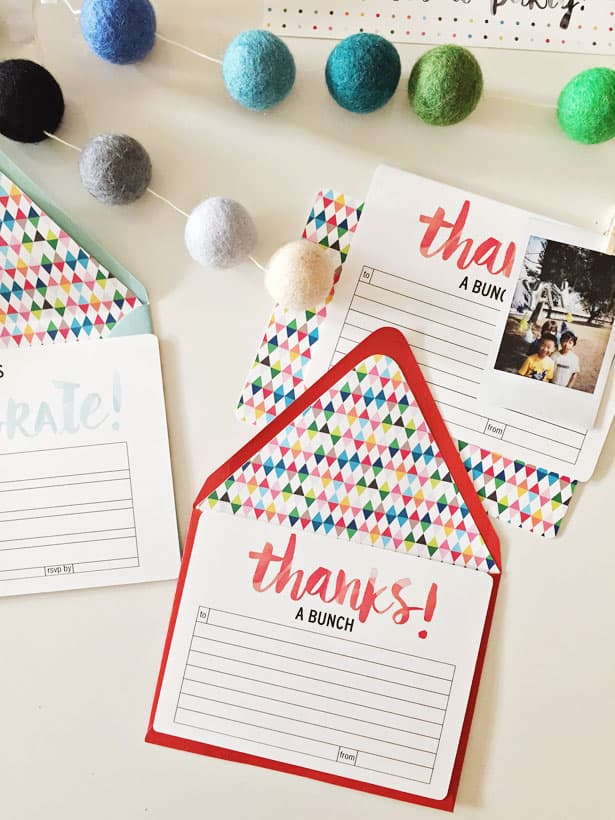 INSTRUCTIONS
Print invitation and thank you card printables on card stock paper. I used 65 lb card stock to print on my inkjet printer.
You can print the back pattern on the back of invitation and thank you cards to match the envelope liners!
Print envelope lines on writing paper. I used 24 lb writing paper to print on my inkjet printer.
Cut out the shape from the template with scissors and insert and stick using the tape runner. I only taped the upper flip area for easy positioning.
For a bonus, you can send out paperless save-the-date email using the save the date banner.

Let's celebrate!
Check out more party ideas and DIY's here!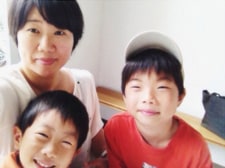 Selina Lee, is a graphic designer living in Oakland, CA with her husband and two boys (Nathan, 8 and Tyler 6), and the face behind SKYCreatives, a personal blog that explores her passion for design, coffee and creative parenting. She enjoys designing simple and modern printables for special occasions or just for every day fun. She loves to design, drink coffee and design some more. Follow her on Instagram.