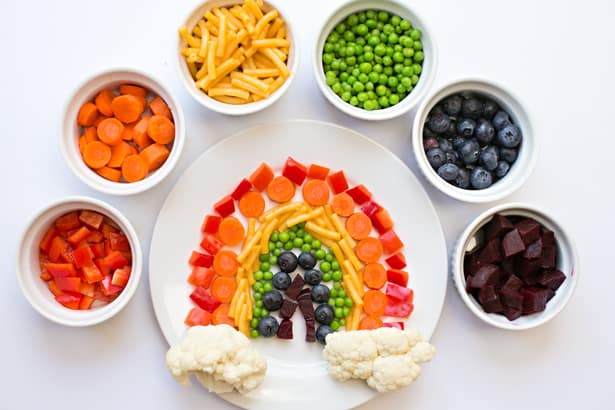 Thank you to Horizon for sponsoring this post.
We're in the swing of back to school and the kids are enjoying a fresh start to another school year. Summer's been great for playing outdoors and staying up way past our bedtimes, but we've started getting back on track and following a more predictable schedule on the weekdays. That means planning meals and going back to healthier eating options (nice to offset all the ice cream we've had all summer!)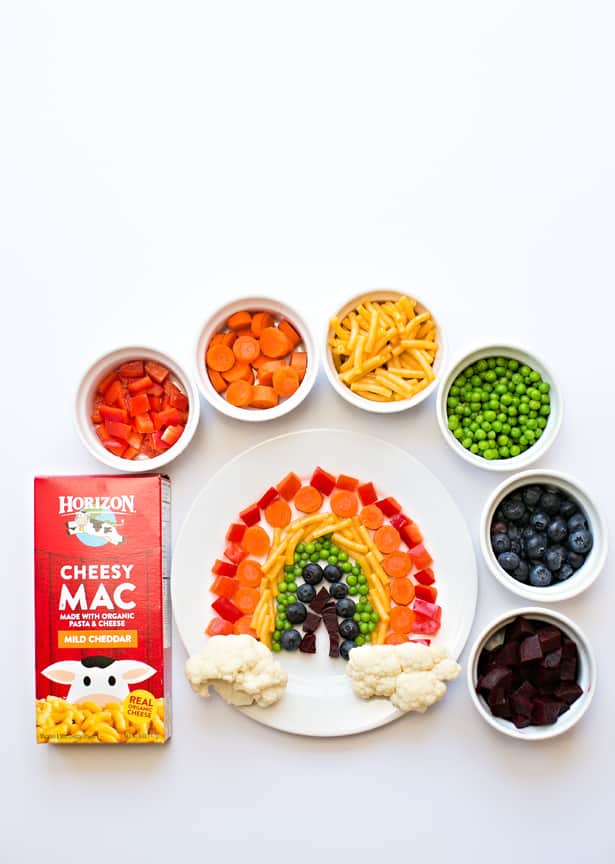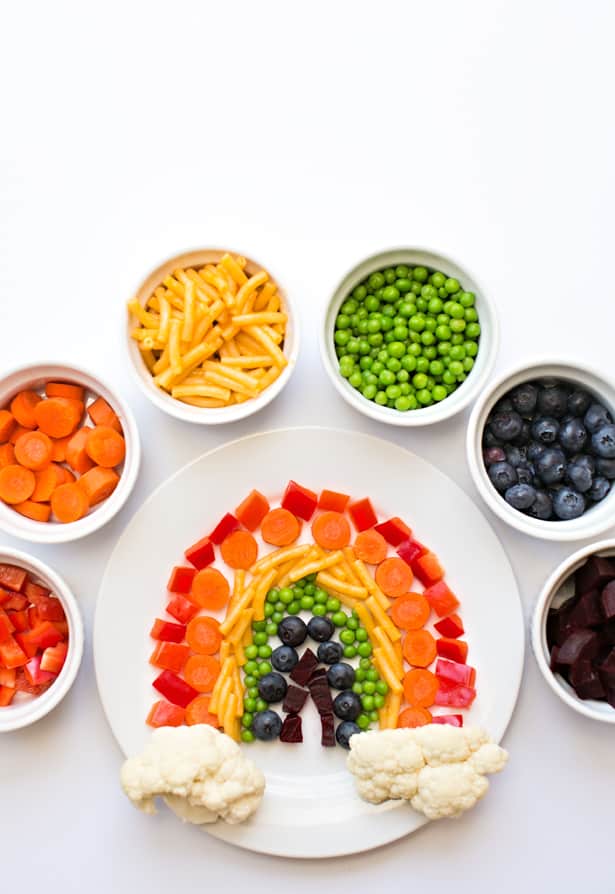 The kids' absolute favorite food is mac and cheese. Let's face it, most kids love any type of starch and cheese. I like to mix things up to get them to try new veggies and also make this kid-favorite staple a bit healthier; so recently created a rainbow mac and cheese version with nutritious veggies for them to try.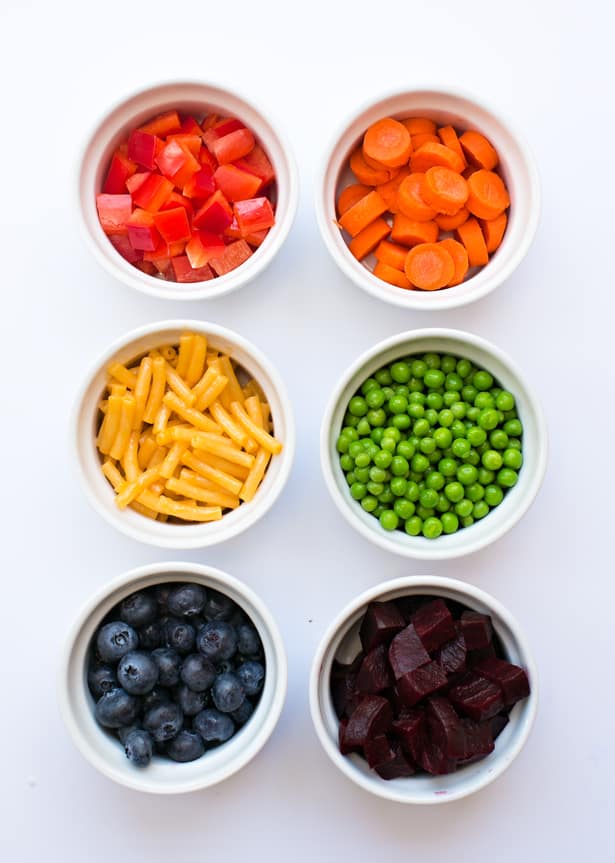 I included some of their favorites like carrots and peas. But also included red bell peppers and beets which are more "exotic" veggies for them to try.
Oh, and also blueberries which aren't technically a vegetable, but I wanted something blue to round out the rainbow and it's a fruit they happen to love!
What's great about this meal is that I can whip it together in minutes, especially helpful when we're dealing with the after-school rush of finishing homework, reading, and bath time.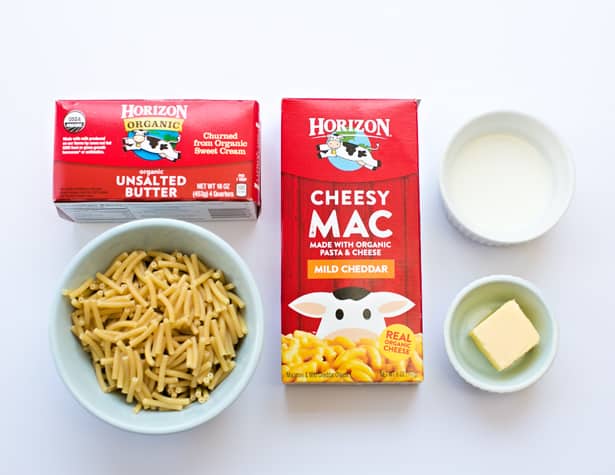 To keep meal prep simple, I use Horizon Macaroni and Cheddar Cheese Mix made with organic wheat macaroni along with Horizon Organic Milk and Horizon Organic butter.
The mix takes less than 20 minutes to make from start to finish. Simply cook the macaroni and add the cheese mix, butter and milk according to the package instructions.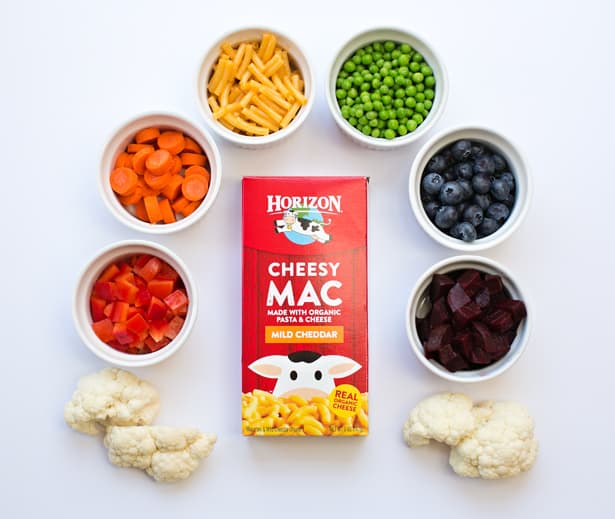 The veggies are just chopped fresh (bell peppers, carrots) which add crunch. And the beets are steamed. You can use frozen peas to save time, I let them defrost at room temperature while the mac and cheese is cooking. You can also dunk them in some hot water to steam them quickly for a couple of minutes.
Our Mac and Cheese Rainbow is a matter of assembly and fun for the kids to make their own easy food art too!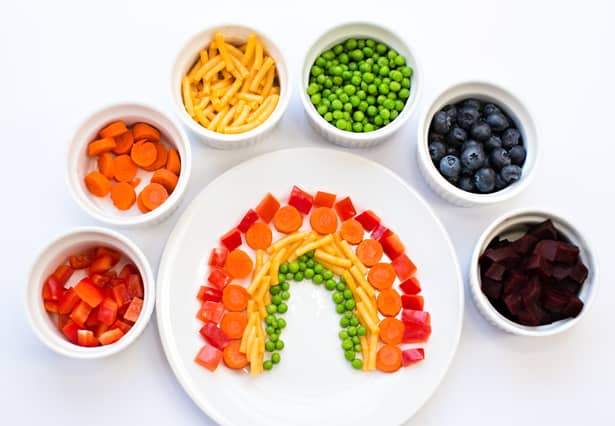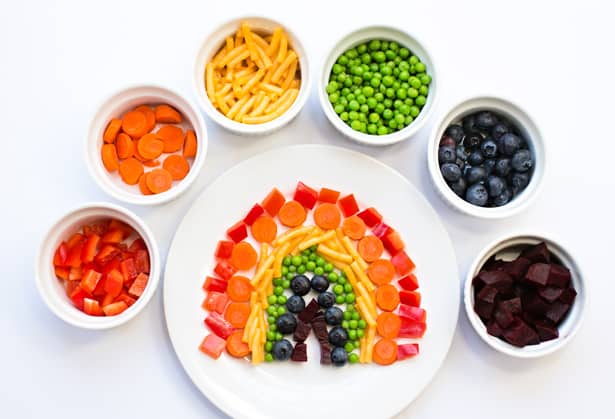 Simply add a layer of red bell peppers, orange carrots, mac and cheese, peas, blueberries, and beets. For fun, add some cauliflower florets as "clouds."
If your kids are anything like mine, they love finger foods, so the veggies are great for them to try this way. Or you can have them eat the blueberries and then just mix the mac and cheese with all the veggies for a colorful pasta meal filled with nutrition.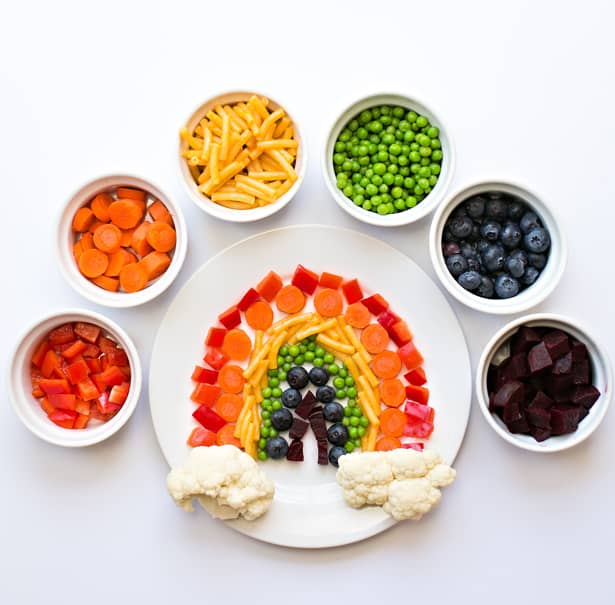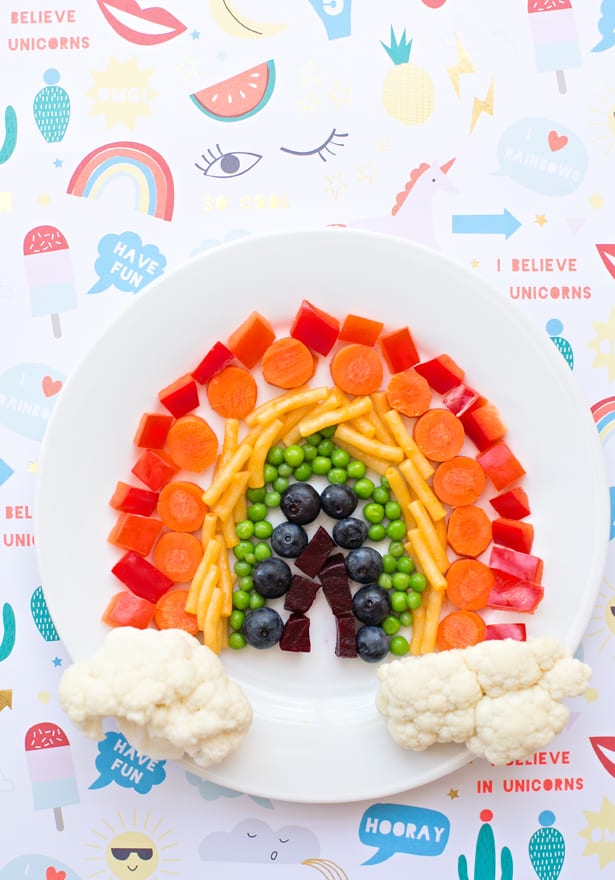 Isn't this such a fun way to "eat the rainbow?"

How do you get your kids to eat more veggies? Would also love your tips on healthy and easy weeknight meals for kids!
This is a sponsored conversation written by me on behalf of Horizon Organic. The opinions and text are all mine.