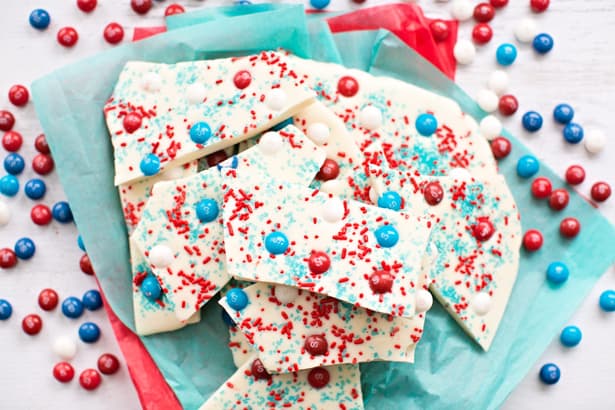 This post is sponsored by Wrigley. All thoughts and opinions are my own.
It's hard to believe the end of the school year is here in just a couple of weeks! The kids and I are looking forward to summer holidays ahead and fun cook-outs and BBQs for Memorial Day, Fourth of July, and Labor Day. What's great about these holidays is that they inspire getting kids into the patriotic spirit.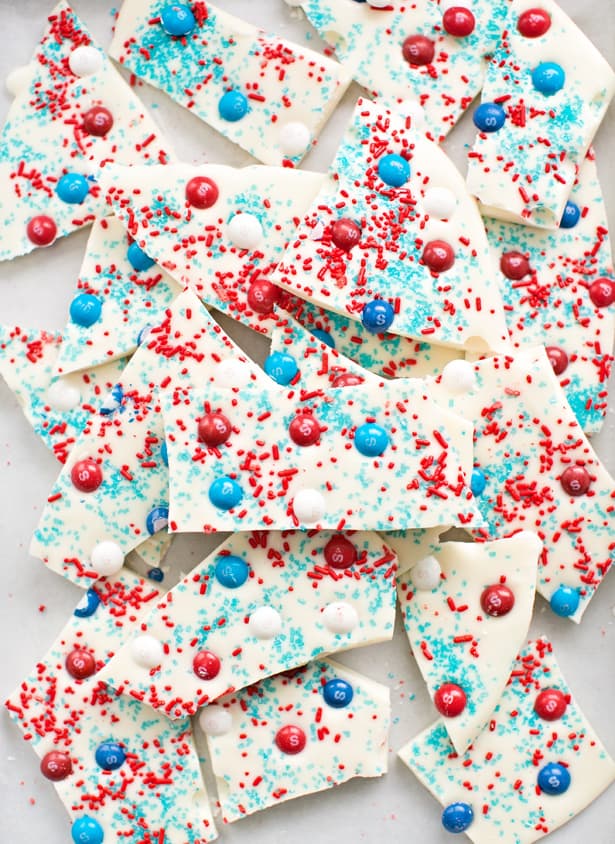 One way to do this is by coming up with some fun twists on some of our favorite easy desserts. A simple treat the kids and I love making together is candy bark. It's so easy and there's no bake time involve (who needs that during hot summer days, right?). And you just need one main ingredient, candy melts; the decorations and sparkles on top are what makes the bark stand out.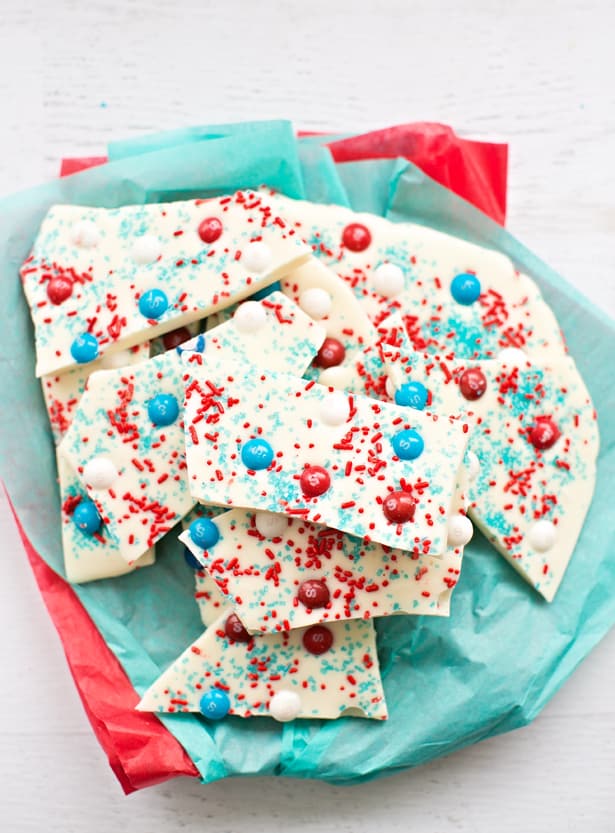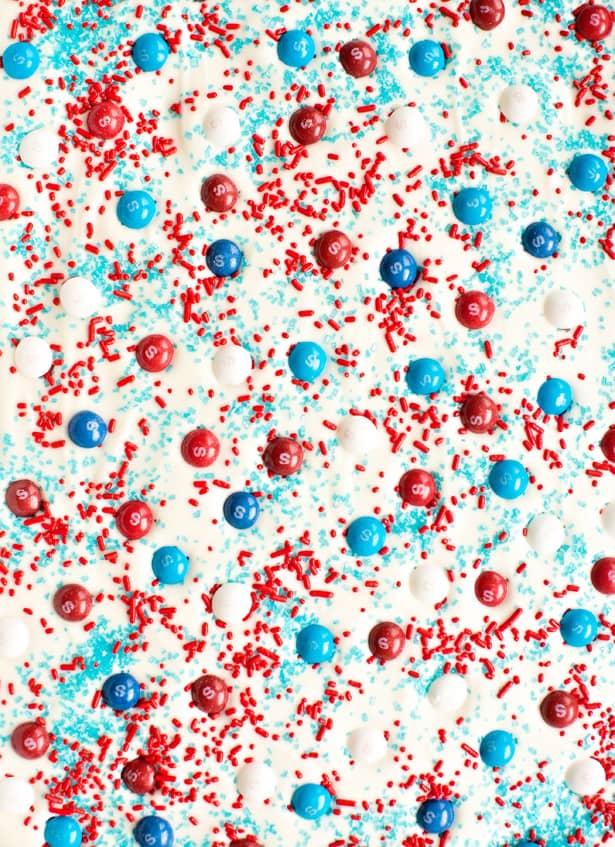 The kids and I came up with this easy festive patriotic version of our favorite candy bark. To make it stand out for the summer holidays ahead, we added red and white sprinkles as well as Skittles American Mix. You've now got the perfect dessert for your red, white and blue summer parties with just a handful of ingredients!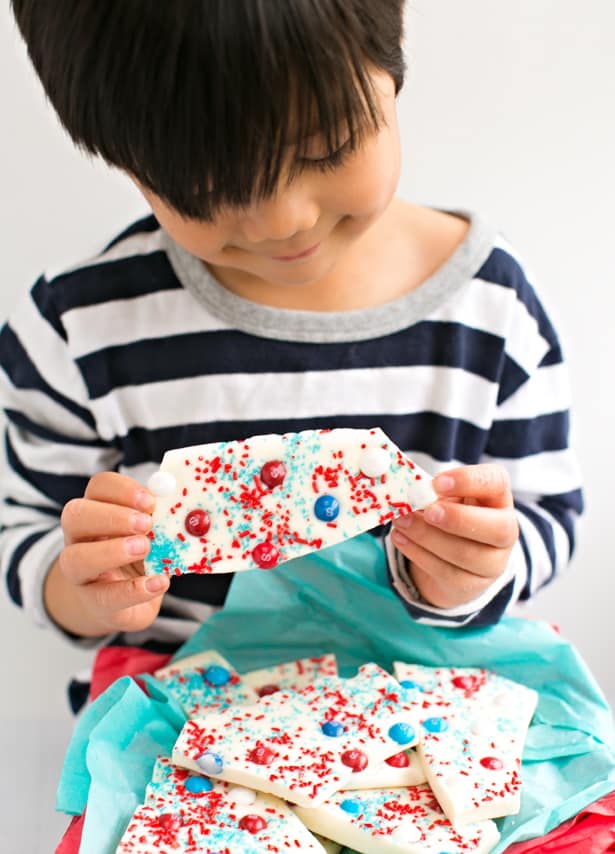 Festive Patriotic Skittles Candy Bark – Ingredients:
– 32 oz white candy melts
– red, white and blue sprinkles
– Skittles American Mix (you can find these at Target)
*You'll also need a rimmed 9′ x 13″ baking pan, parchment paper and a rubber spatula.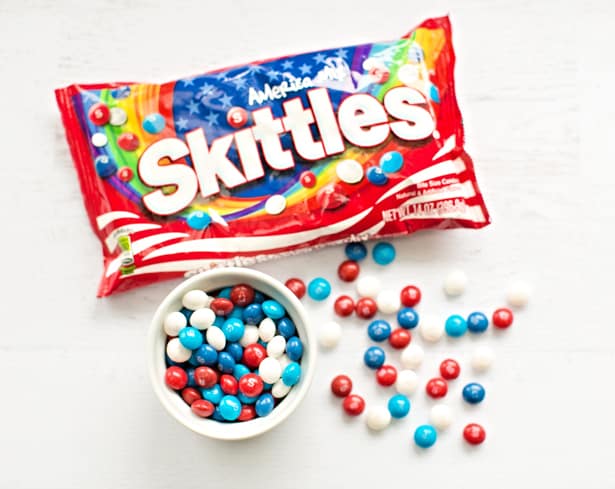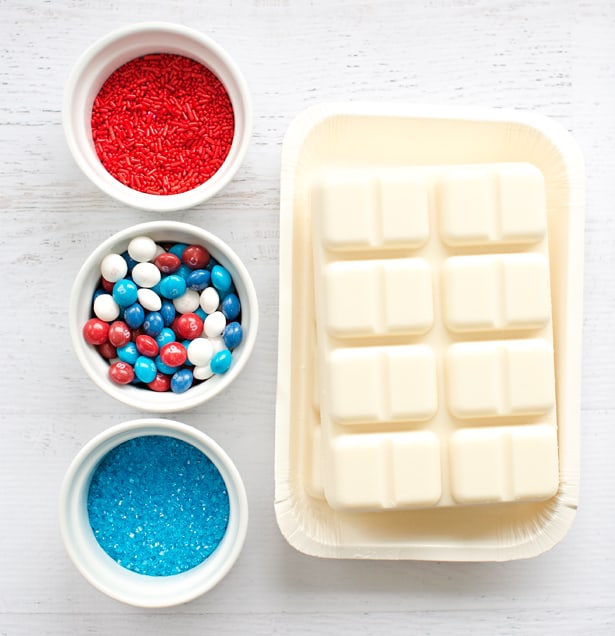 Step 1. Melt your candy melts according to the package instructions. We used the microwave in 30 second intervals until our candy was fully melted. Pour onto your parchment lined pan and use your spatula to evenly distribute.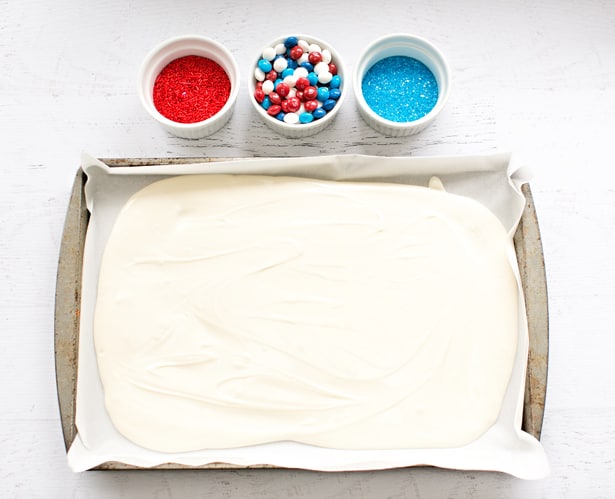 Step 2. Now the fun part. Have the kids add the sprinkles and Skittles American Mix over the melted candy bark.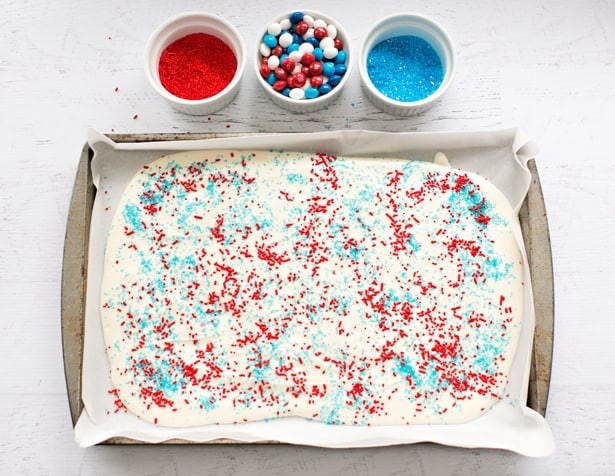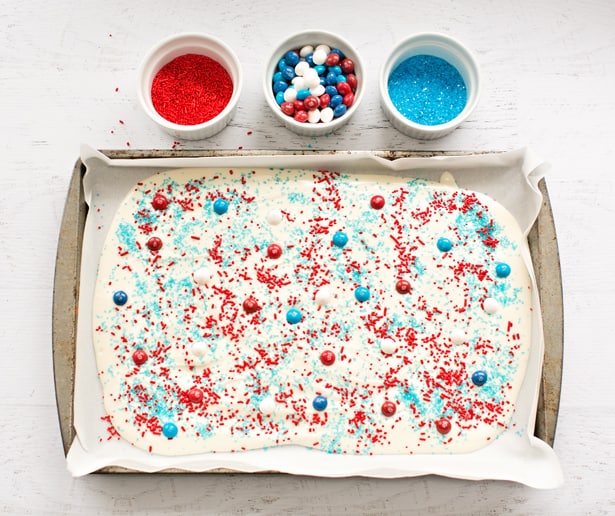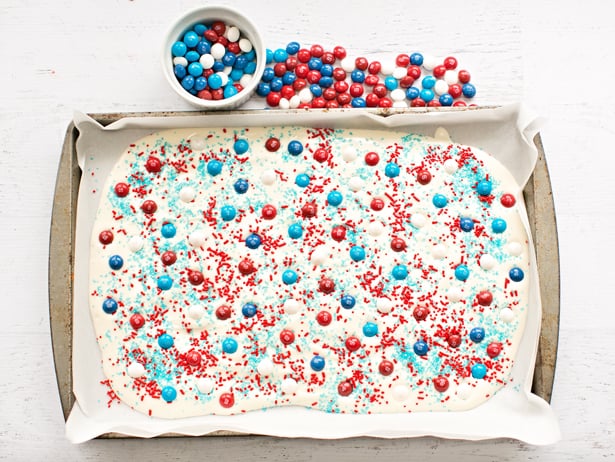 Now all you have to do is let it set in the refrigerator until the candy is hard, at least an hour.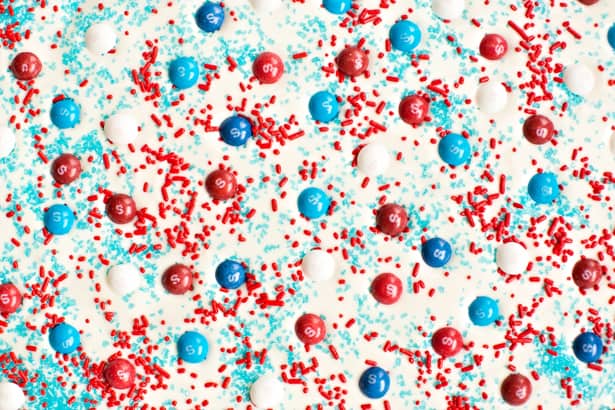 Break up the chunks into pieces. Let the kids help! They love doing this part as much as the sprinkling. You can also use a rubber mallet to make it easier.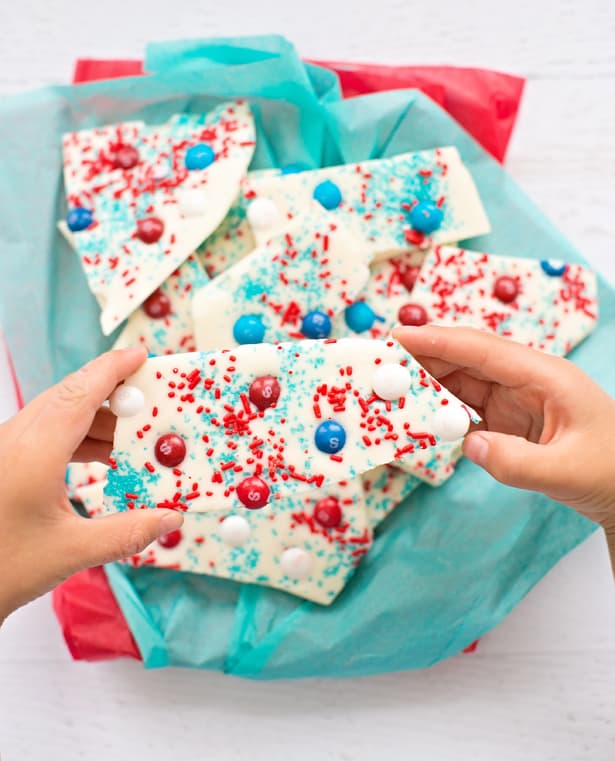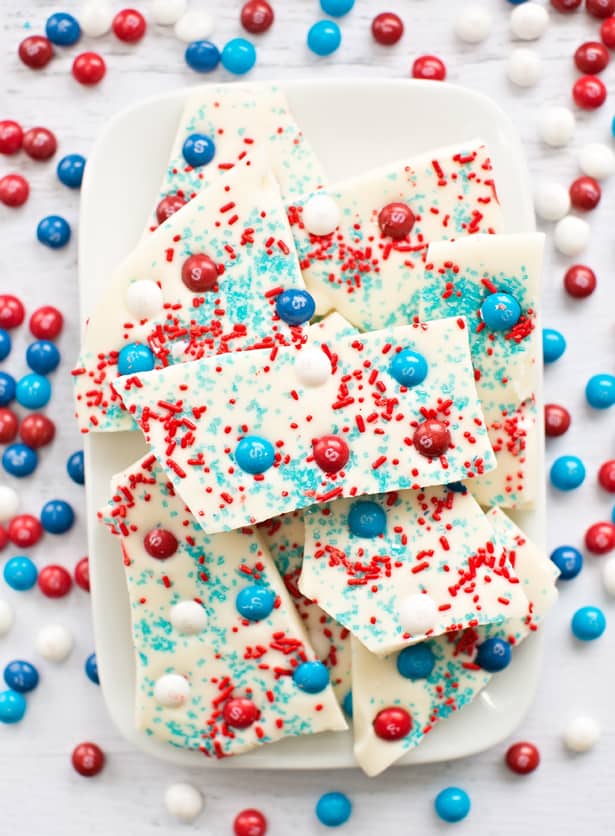 Candy bark is always a crowd-pleaser to bring to any family and friend gatherings. It serves a lot of people, plus you can make it ahead!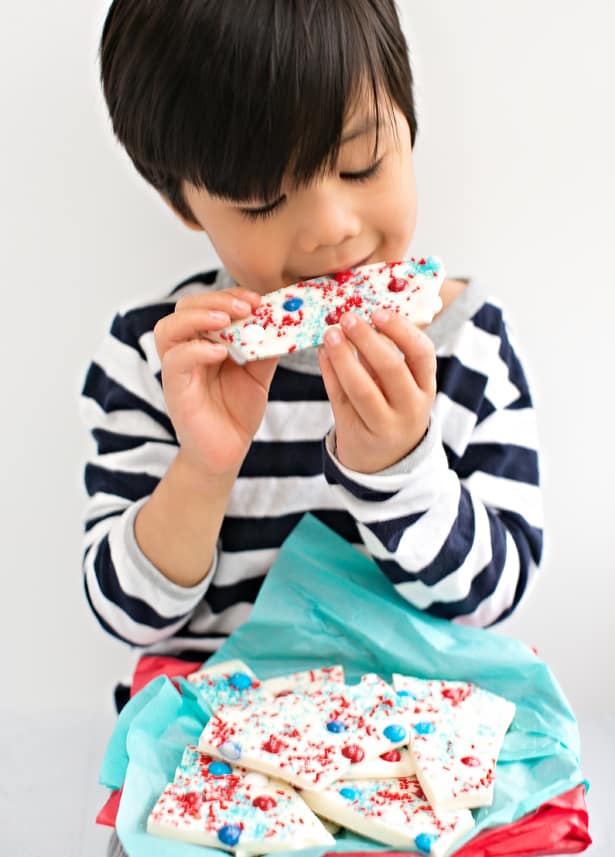 This Patriotic Skittles Candy Bark has just the right red, white and blue spirit to liven up any summer party. It's also fun for the kids to help make (and eat).
You can find Skittles American Mix at your local Target and use this coupon code.
What are your favorite easy summer desserts for entertaining?