My kids have really been digging eating food in a jar lately. It's easy, fun and gives them a reason to race and see who can eat the last crumb first. We brainstormed different foods we can make in a jar (no, salad was not one of them). But mac and cheese made the top of the list!
I improvised to see if I could make a no boil version and I'm happy to report you can! This mac and cheese in a jar takes literally 5 minutes to prep and requires no boiling or steps to make a "roux." Plus, it's kids-approved and easy to make anywhere from one to many servings.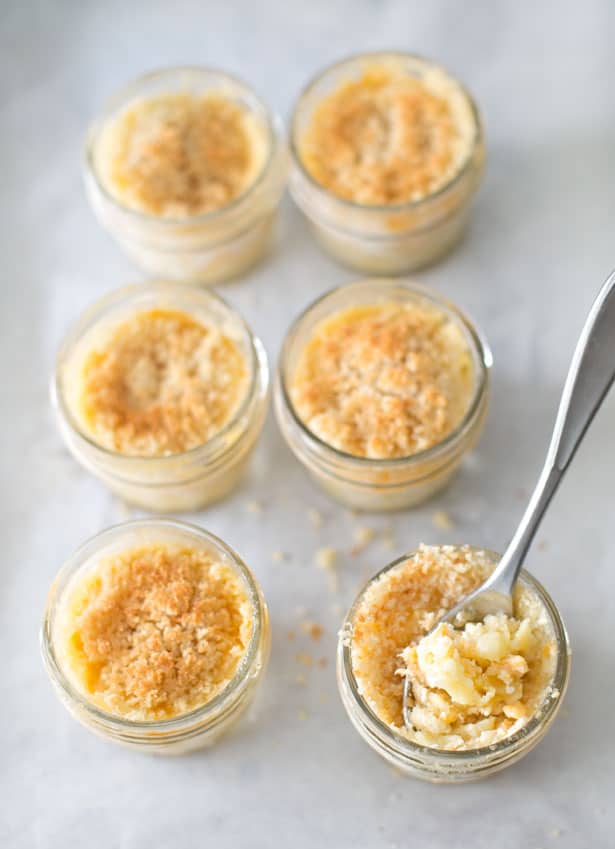 5 Minute Mac and Cheese In a Jar – Ingredients
(*recipe is per jar, make as many or as few as you'd like)
– Mini glass jars
– 2 Tablespoons dried elbow macaroni
– 1 Heaping tablespoon shredded cheddar cheese
– 1/4 Cup milk
– 1 Teaspoon butter
– Sprinkle of salt
Panko Topping (makes enough for 6 jars)
– 3/4 cup Panko bread crumbs
– 1 1/2 tablespoons melted butter
– Sprinkle of salt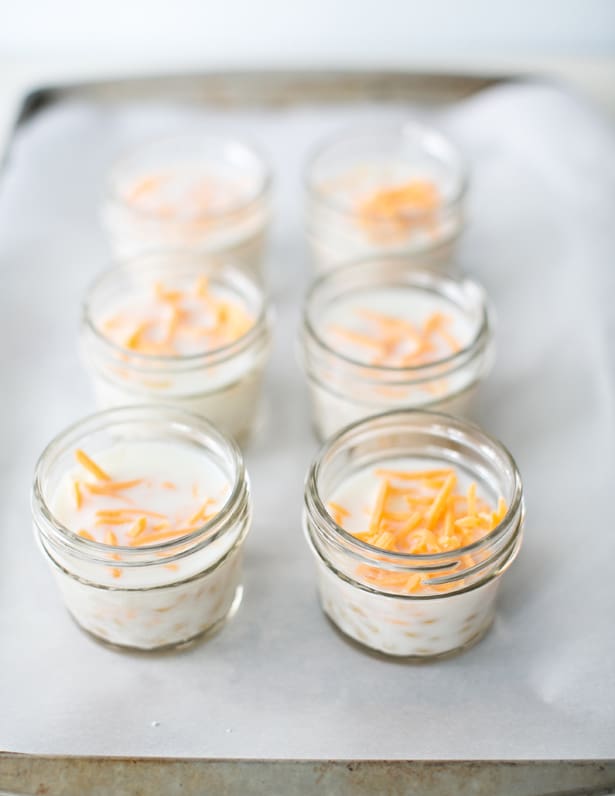 Steps:
(preheat oven to 375 degrees, line a pan with parchment paper)
1. Add dried macaroni to the jar, followed by cheese, butter, milk then a sprinkle of salt.
2. Bake for 30 minutes until bubbly.
3. While the jars are baking, prepare Panko topping. Add melted butter and a sprinkle of salt to the bread crumbs. Mix well with a fork.
4. Once the jars are done in the oven, remove the pan, add a tablespoon of Panko topping to each jar. Place pan back in the oven for 5 minutes.
To get the crumb extra crispy, set your oven to broil, place pan on top rack and broil for one minute. Make sure to watch this step so the crumb doesn't burn!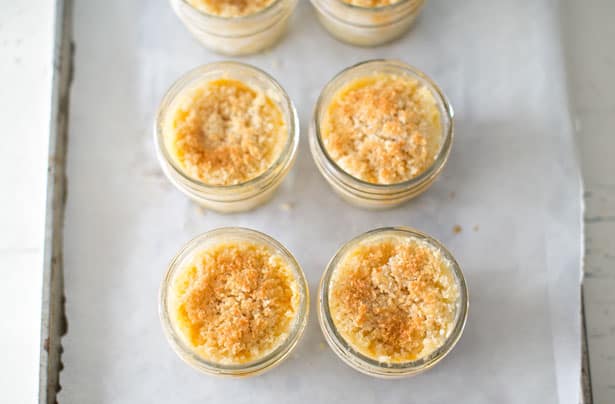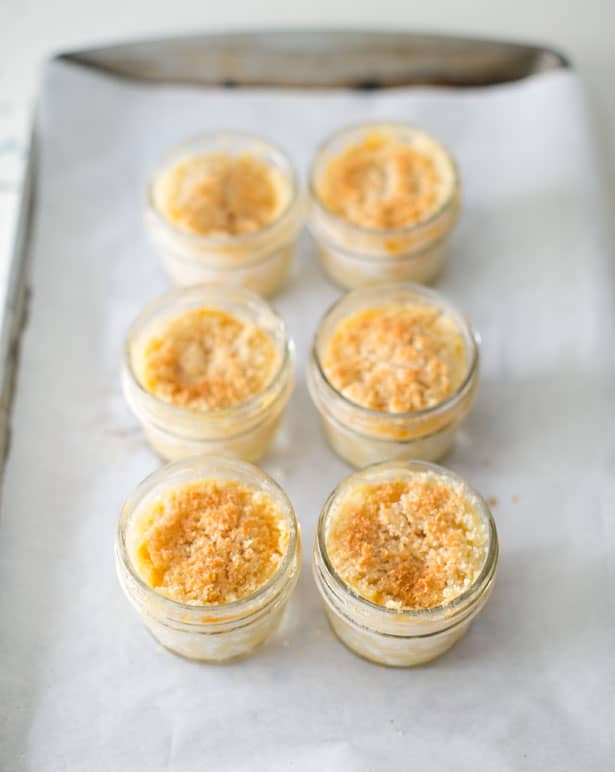 This homemade mac and cheese was so easy to make and just as easy as any boxed version (except it tastes so much better).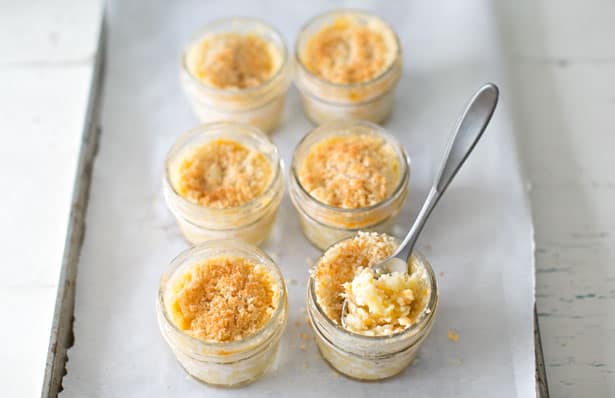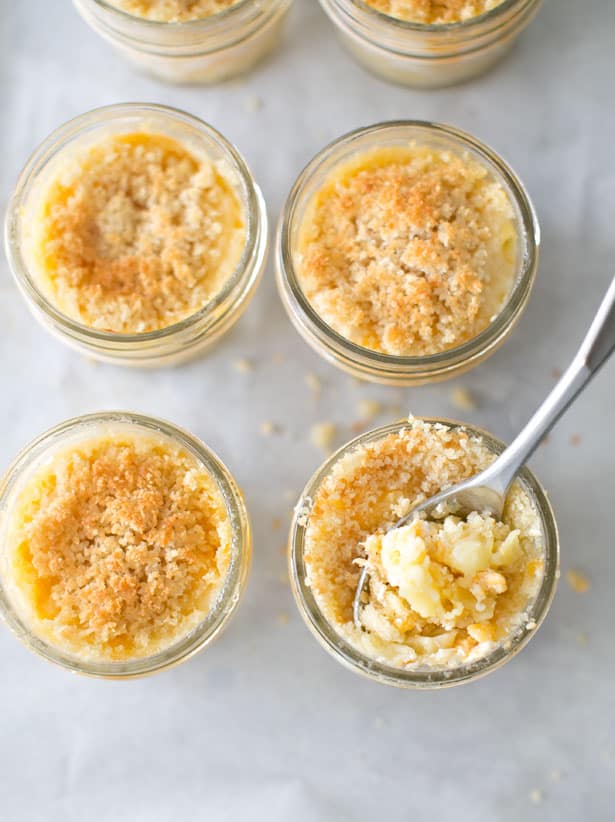 The buttery Panko crumbs add a nice, crunchy texture. The milk absorbs the pasta so you're left with perfectly cooked macaroni without having to pre-boil it. This tastes more like a buttery, pasta cheese bake – you won't have a thick, cheesy sauce. However, if you mix the crumbs, cheese, and macaroni around the jar once it's cooked, it almost tastes like a healthier mac and cheese. This recipe is now on our quick weekday dinner rotation – the kids loved it!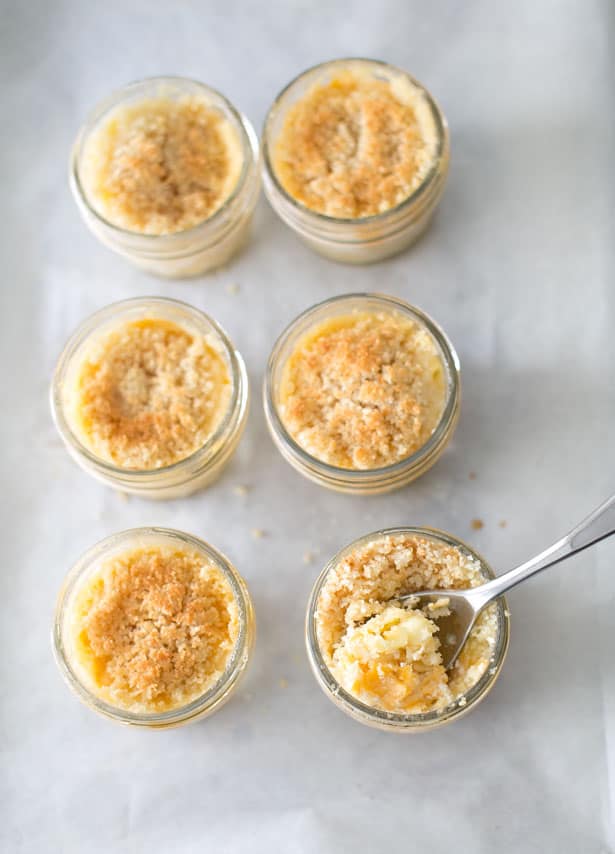 What are some of your favorite foods to serve your kids in a jar?
Also see 10 Twists on Traditional Mac and Cheese.