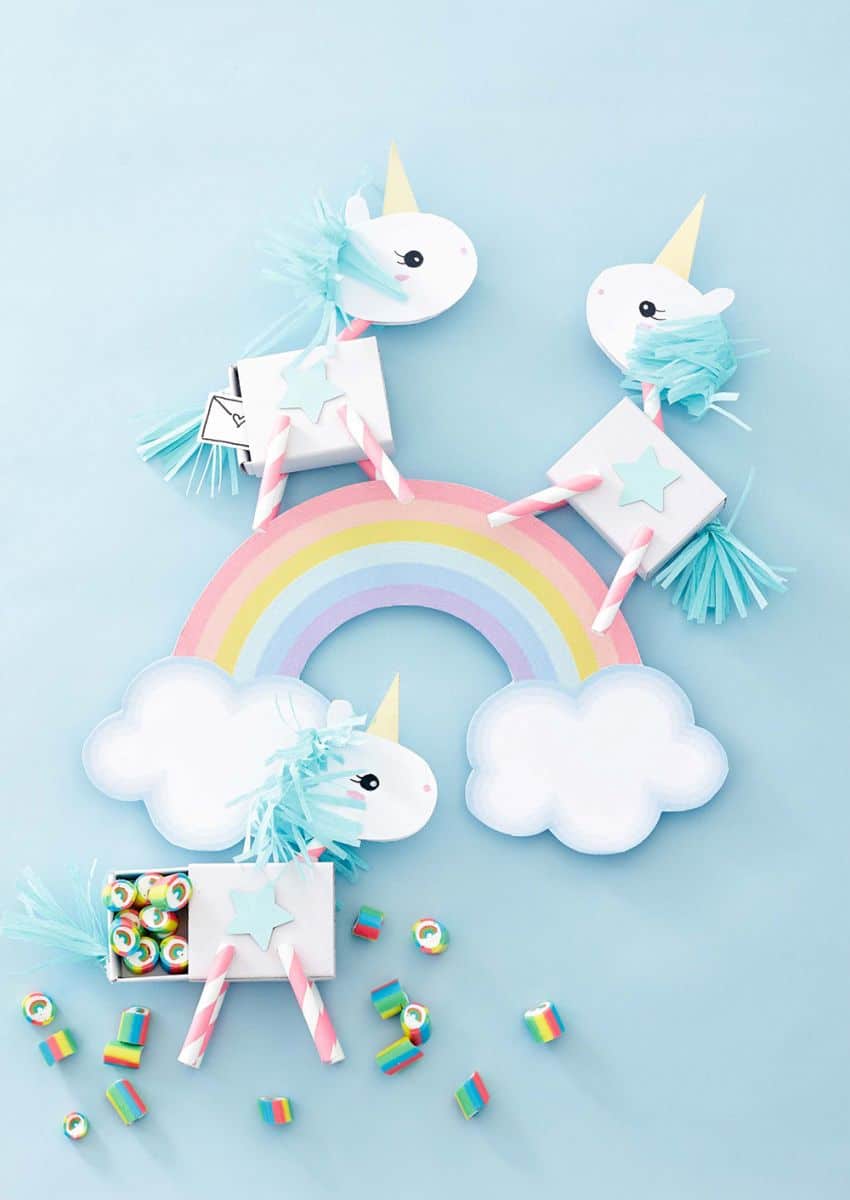 I'm so thrilled to introduce you to one of my favorite creatives, Pia Deges, from the lovely site Wundertütchen. Pia's site is full of crafty, cute and whimsical projects you'll want to immediately start making with your kids. Pia is also a renowned craft book author. We have several of her creative books and look forward to making things from them, like these rock paper fairies.
As you know we're huge fans of rainbows and unicorns so were beyond smitten with Pia's new craft book which features all things unicorn crafts with some fun unicorn candy/sweets ideas too! There is a unicorn candy kebab idea in the book that would be a magical treat for any celebration.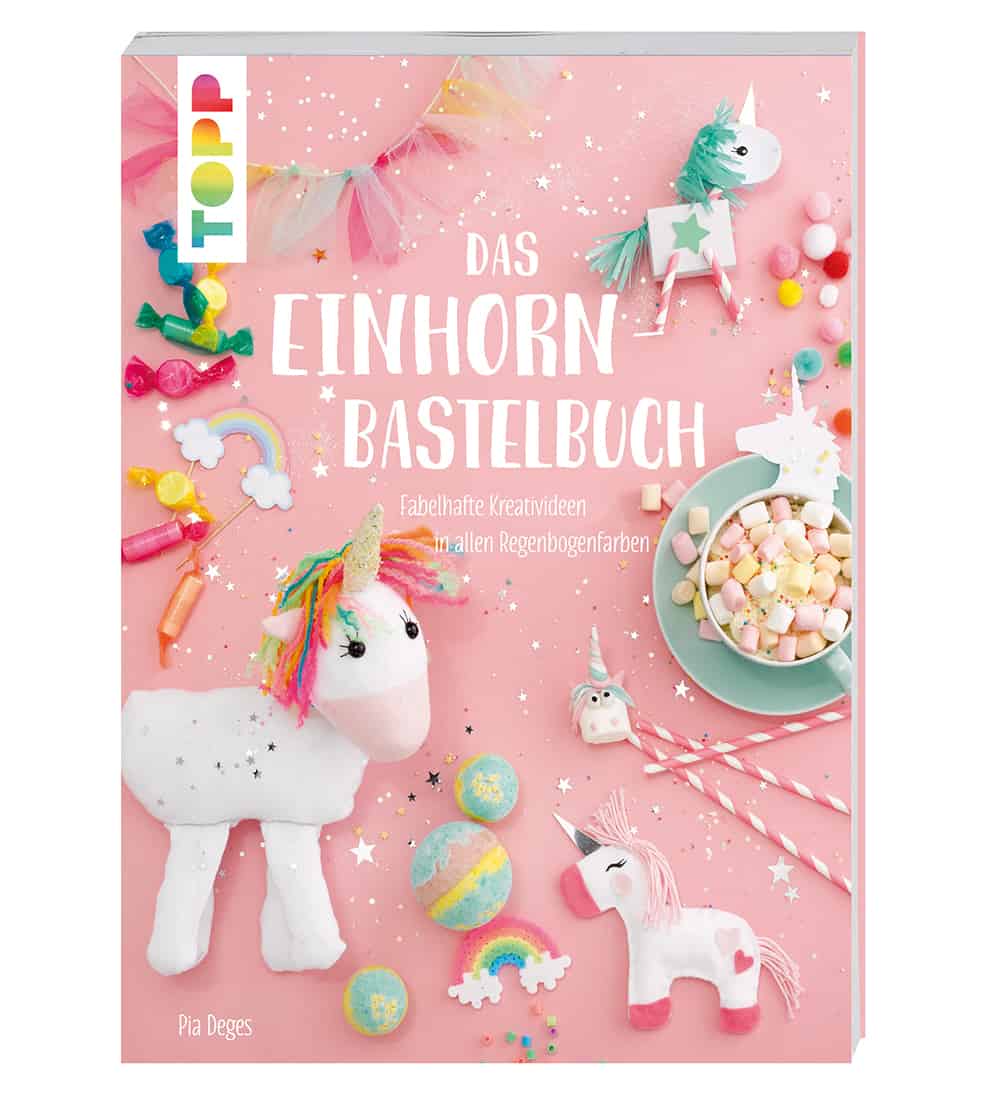 The unicorn book is currently in German but all of Pia's crafts are so simple that you can easily follow along with the beautiful imagery. We did hear that the book wil hopefully translate to English, and so are crossing our fingers!
In the meantime, please enjoy this guest post for DIY Unicorn Favor Boxes from Pia, featuring one of our favorite unicorn crafts from her beautiful book.
These would be sweet for a unicorn party or surprise for your child, with a secret note or treat inside.
Materials:
Cardstock in mint, gold and white
Paper straw
Permanent marker in black, white and pink
Glue stick
Crepe paper, 2x 8 cm x 10 cm (mint)
Matchbox white unprinted
Glue gun low-temperature
Printable template (download right below)
Click Here to Get Your Free Printable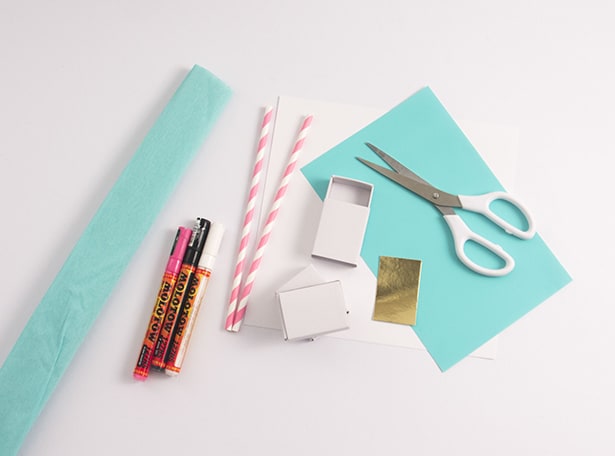 Instructions:
1. Using the template cut out the head and ears from white cardstock, the horn from golden and the star from mint cardstock.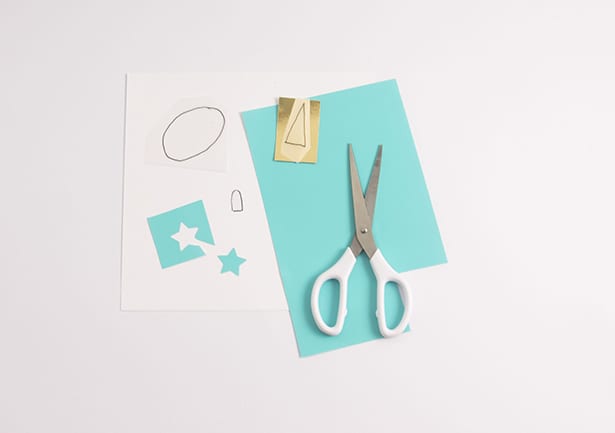 2. Cut the paper straw into four 4 cm long pieces for the legs and a 3 cm long piece for the neck. Then cut one side of the neck piece obliquely .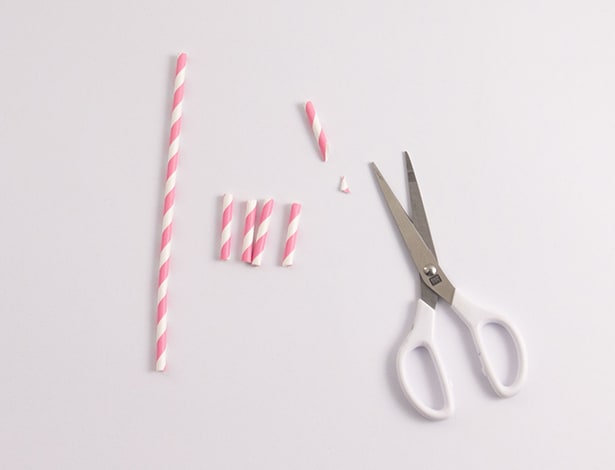 3. Draw facial features with permanent markers on the unicorns head.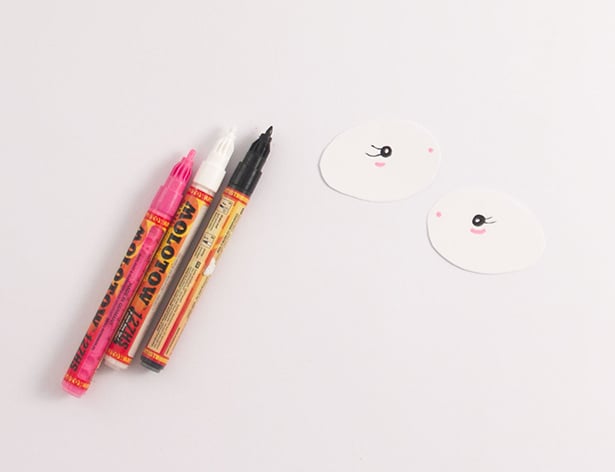 4. Fold the two pieces of crepe paper along the center. Then cut them at intervals of about 2 mm till just before the fold line.
5. Fold the crepe paper part apart and stick it with glue as a mane at the back of the head. The other part you twirl on one side so a nice tail arises. Glue it with hot glue on the back of the box.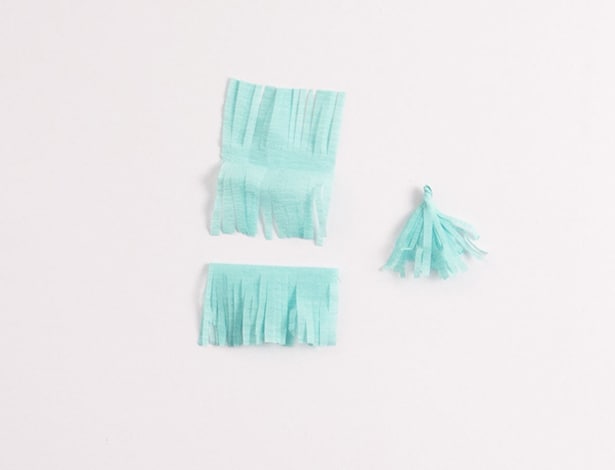 6. Then you stick the horn and ears with glue stick to the inside of one of the head pieces. The other head piece is glued over it. But don`t put any glue on the lower side of the head. This part needs to stay open. Put a drop of hot glue on the straight end of the neck straw and stick the unicorn head on it.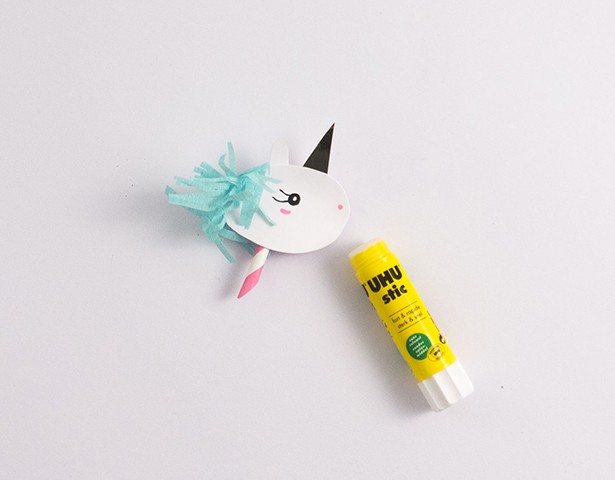 7. Then glue the legs with hot glue on the sides of the matchbox. Using some hot glue you stick the sloping/oblique? end of the neck to the upper edge front of the box.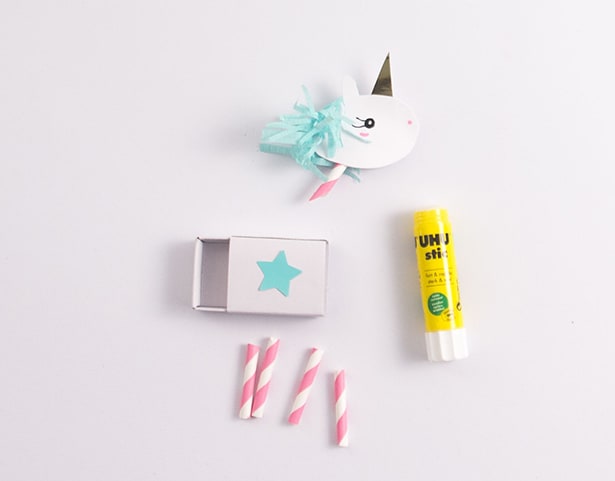 Tip: The unicorns belly can keep small embassies, jewelry or candy. ->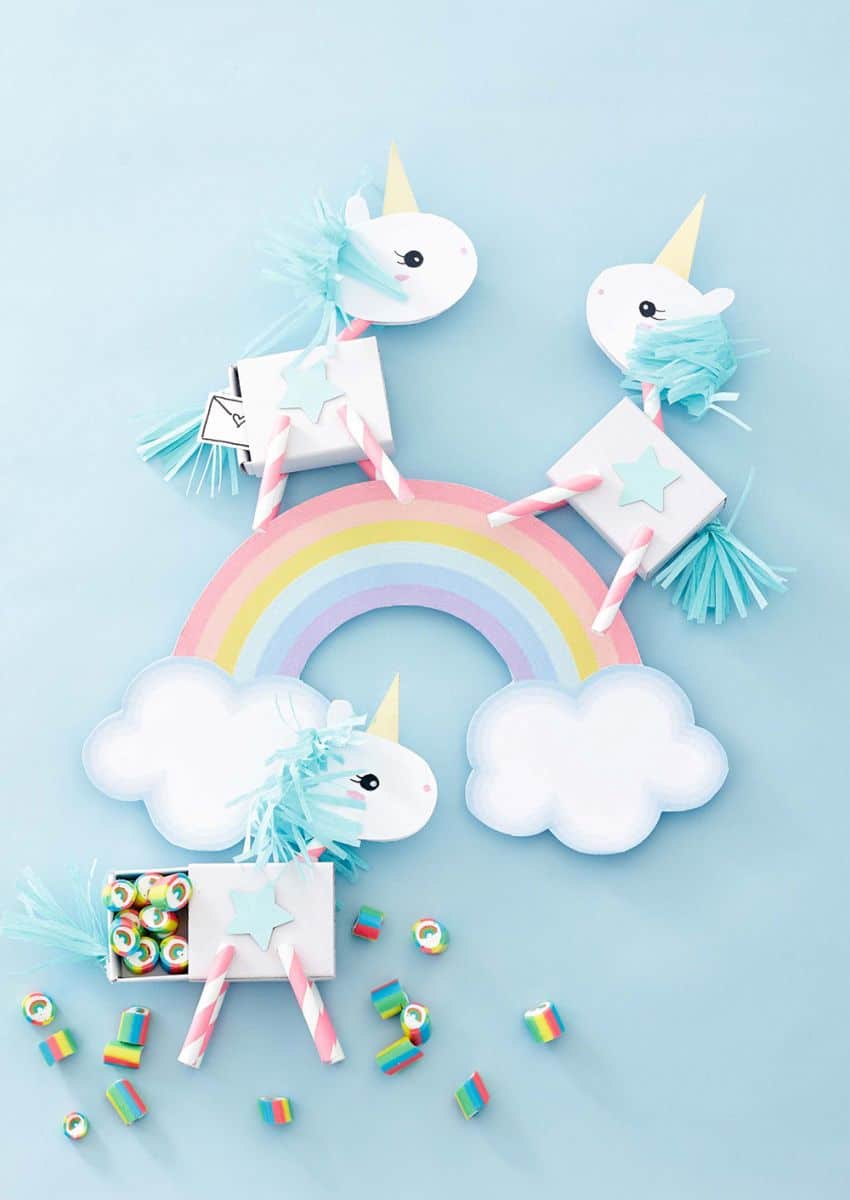 Please check out Pia's new Unicorn Book here and visit her site Wundertütchen for lots of creative ideas for kids!
What are your favorite unicorn crafts? We have lots on the site, just search "unicorn" like our Unicorn Pinata, Unicorn Wands, Unicorn Hooks, and lots of fun Unicorn Costumes for pretend play!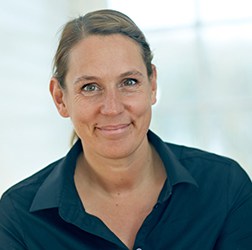 Pia has been a DIY girl all her life. She used to be a TV editor before she became a passionate author of numerous craft and baking books. With the birth of her two children Emil and Ida she started to create fun crafts for children from simple and found materials. Pia is sharing her colourful world on her blog wundertuetchen.de and her Instagram account wundertuetchen.
______________________________________________________________________________________________________

Disclosure: Some of the links in the post above are "affiliate links." This means if you click on the link and purchase the item, we will receive a small affiliate commission. Regardless, we give our promise that we only recommend products or services we would use personally and believe will add values to our readers.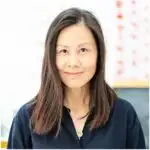 Agnes Hsu is a mom of three and has been inspiring parents and kids to get creative with easy activities and family friendly recipes for over 10 years. She shares her love for creative play and kids food to her 2MM+ followers online. Agnes' commitment to playful learning and kindness has not only raised funds for charity but also earned features in prestigious nationwide publications.