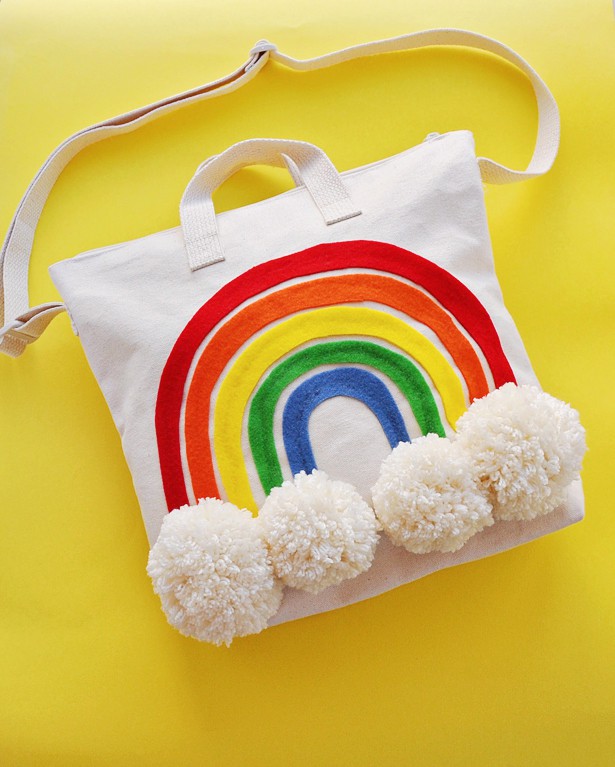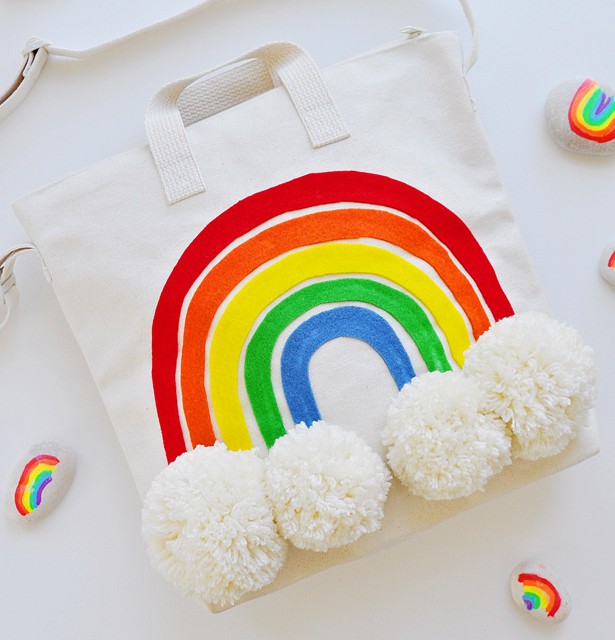 Love rainbows? If you do, then you'll love making this fun and simple DIY for your next summer adventure with kids. Using felt, pompoms and fabric glue you can make this eye-popping rainbow tote for you and your little one! A perfect activity to do at a sweet DIY party!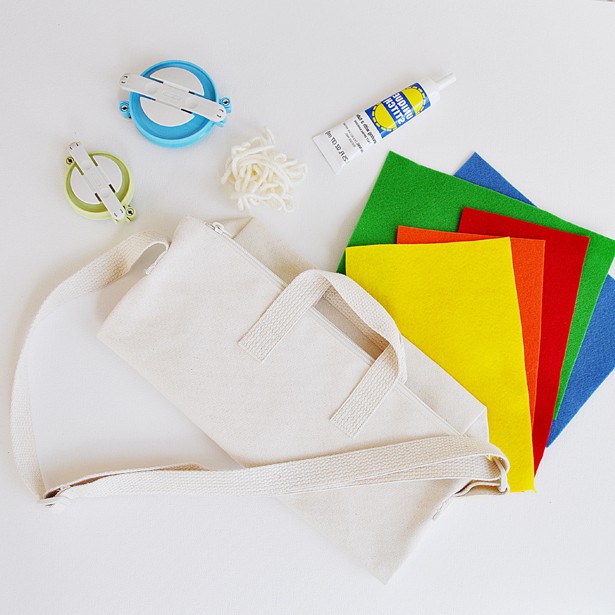 Rainbow Pom Pom Tote Bag – Materials:
– Felt in Assorted Colors
– Yarn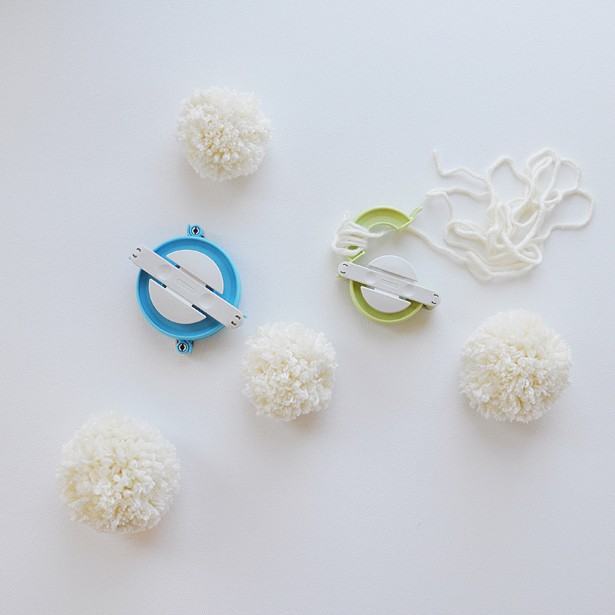 Step 1. Make four pom poms using any color yarn (preferably higher quality yard for a better finish) and a pompom maker. You can use a cardboard cut out in a semi -circle or a store bought pompom maker.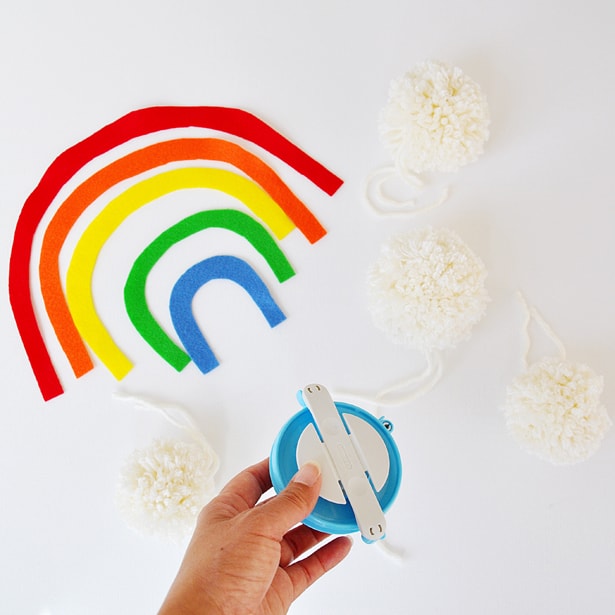 Step 2. Arrange your felt colors and cut out each arc for the different color section of the rainbow. Start with the largest arc and work towards the center. Measure to make sure each arc fits underneath the larger arch.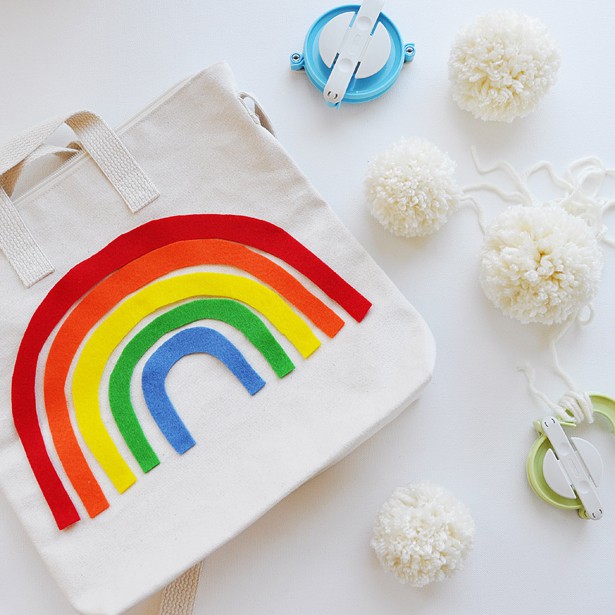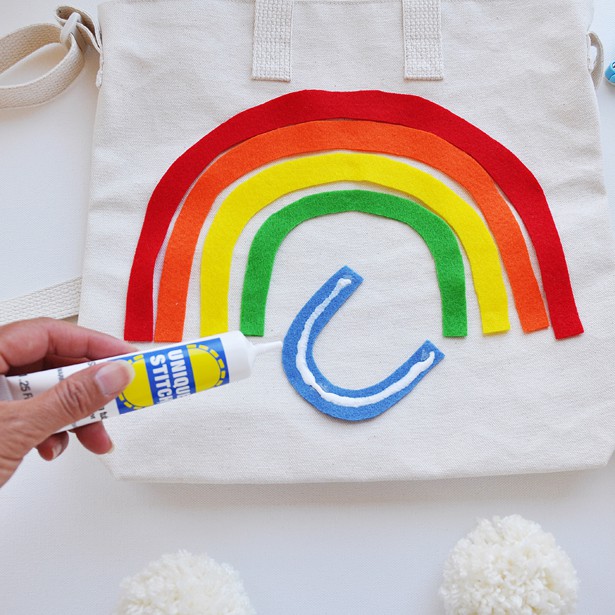 Step 3. Once you have all the pieces made arrange them on the bag and use the fabric glue to secure on to the bag. For the rainbow, start with the largest arc and work inwards to the smallest arc.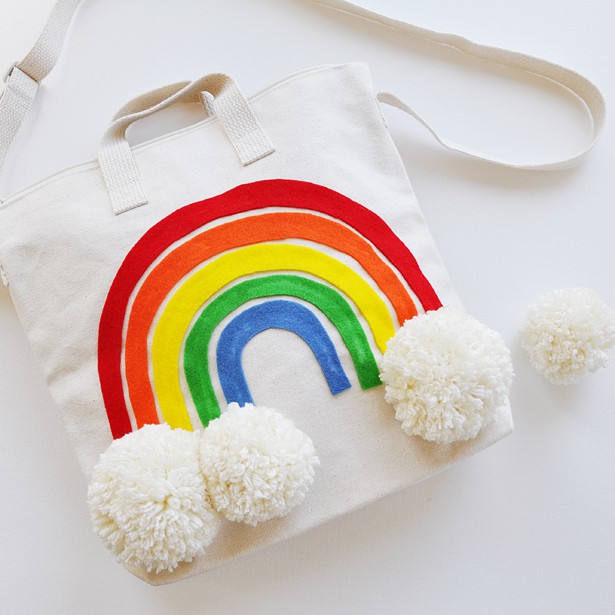 Step 4. Then attach the chunky "cloud" pom poms to the bottom of the arc. You can glue on the pom poms and secure with a needle and thread. I used this fabric glue.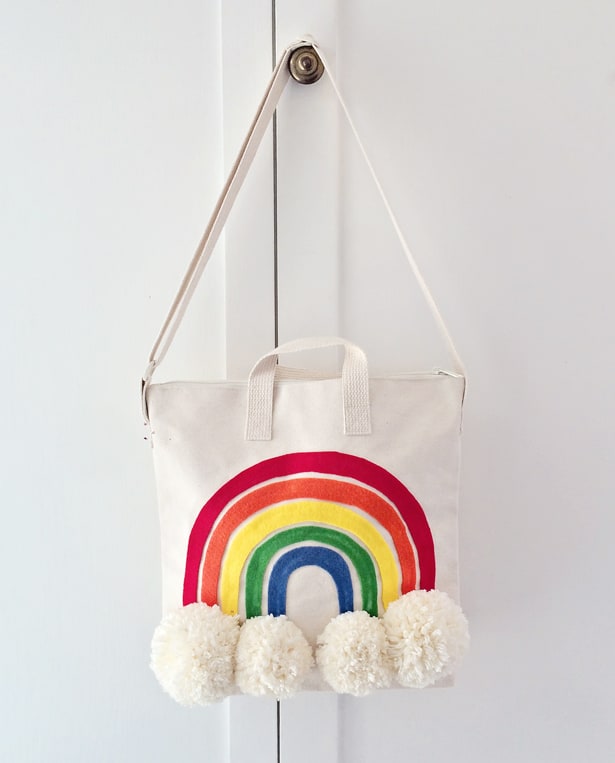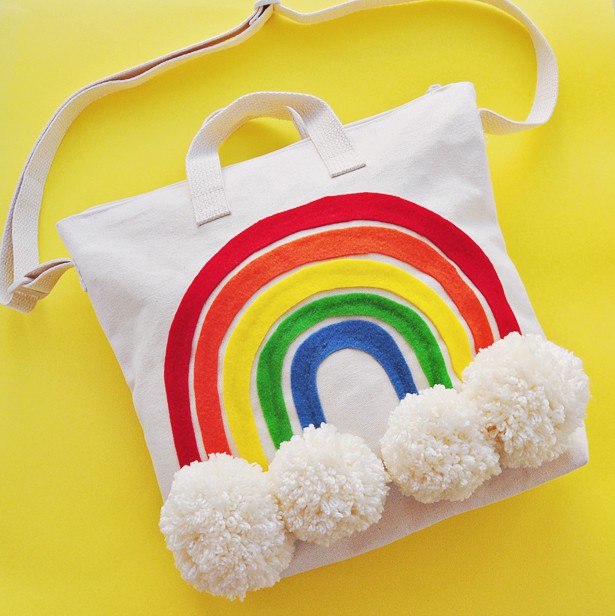 Enjoy your new Rainbow Pom Pom Tote! Wouldn't it be fun to make one for the kids and include some rainbow rocks in them? Check out more fun rainbow ideas here and here!
______________________________________________________________________________________________________

Disclosure: Some of the links in the post above are "affiliate links." This means if you click on the link and purchase the item, we will receive a small affiliate commission. Regardless, we give our promise that we only recommend products or services we would use personally and believe will add values to our readers.