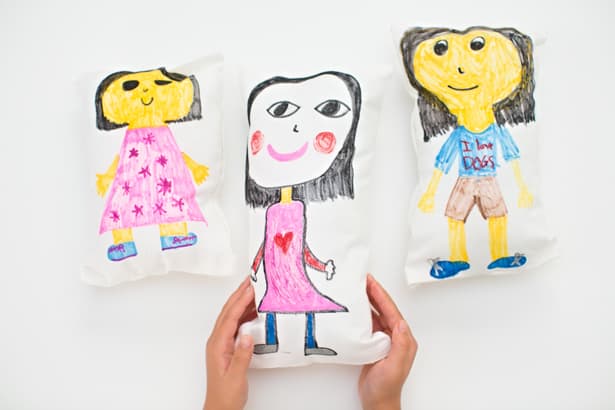 Most kids love looking looking at pictures of themselves, so these min-me dolls are an adorable project of self-expression. Let kids draw their portraits and turn them into these adorable stuffed dolls! What's great is that these are no-sew for young children who aren't yet able to sew on their own.
However, you can definitely encourage stitching if your child is able to sew or just learning. Follow the instructions below and instead of the glue, simply stitch along!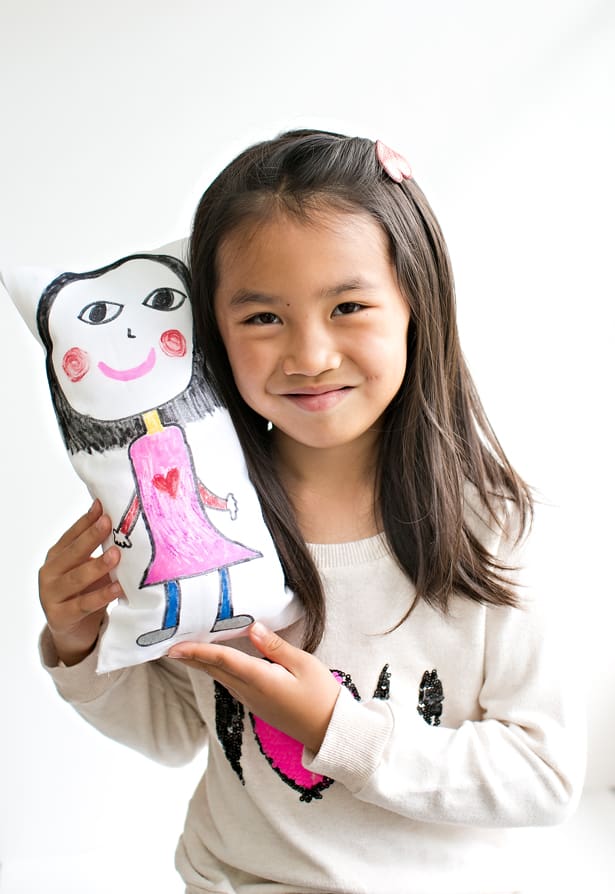 To keep these simple and easy, we also used white tea towels which are already folded over so all you need to do is finish up 3 ends instead of 4.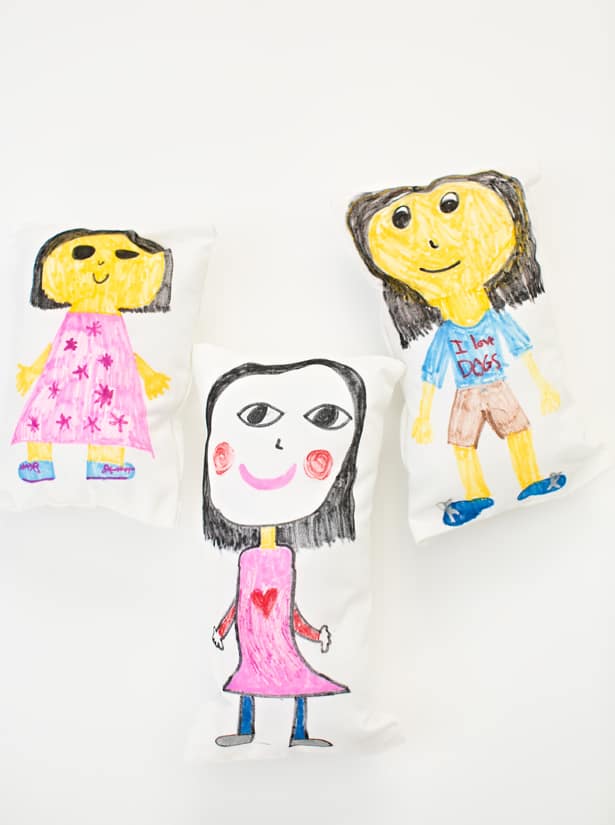 No Sew Mini-Me Stuffed Dolls – Materials:
– Paint makers (we love these for their bright colors)
– Hot glue gun (this low-temp one is great for kids)
– Polyfill (stuffing)
– Scissors
*You'll also need an iron.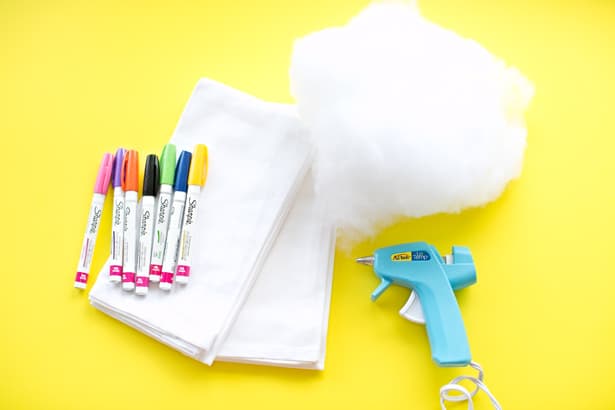 Instructions:
Step 1. Unfold your tea towel so you have one long side facing you but still folded. Cut to the lenght you want, keeping the fold intact on one end. We ended up cutting ours about 7.5″ x 9″ into a rectangular shape.
On the front side, ask your child to draw themselves with the paint markers. Ask them to leave a one inch border on all sides of their drawing.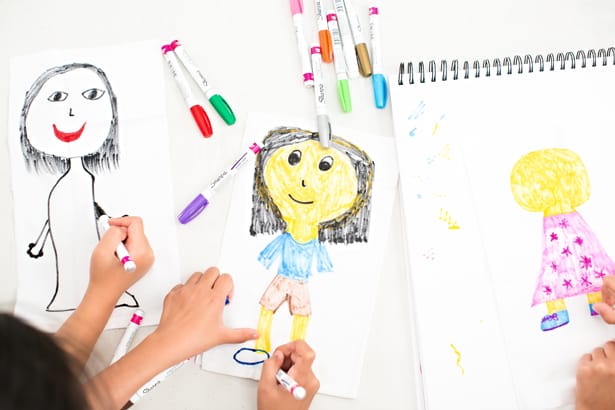 Step 2. Fold about a 1/2″ border on each sides and iron those (have an adult do this part), as shown below.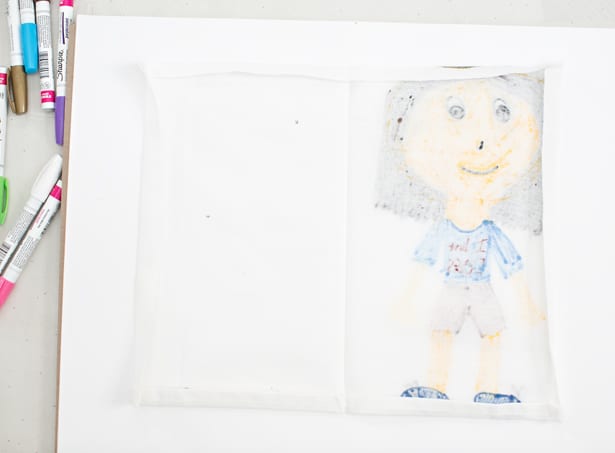 Step 3. Hot glue 2 sides, one side won't need folding over since it was left intact when you folded the tea towel over. You should have one empty side. Fill the empty side with polyfill.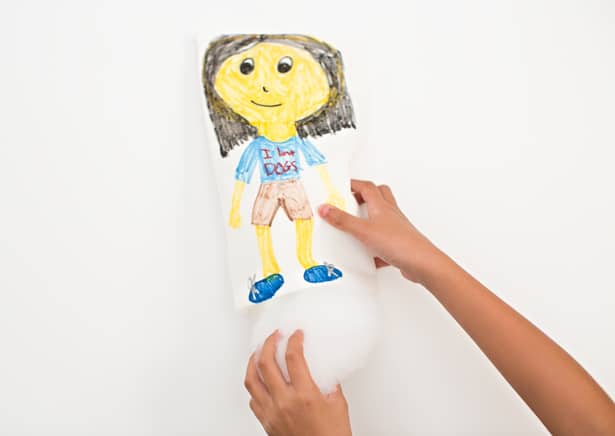 Step 4. Hot glue the opening shut when you're done stuffing your doll.
As mentioned above, you can skip the hot gluing steps and instead, pin and sew your dolls if you want to go with stitching.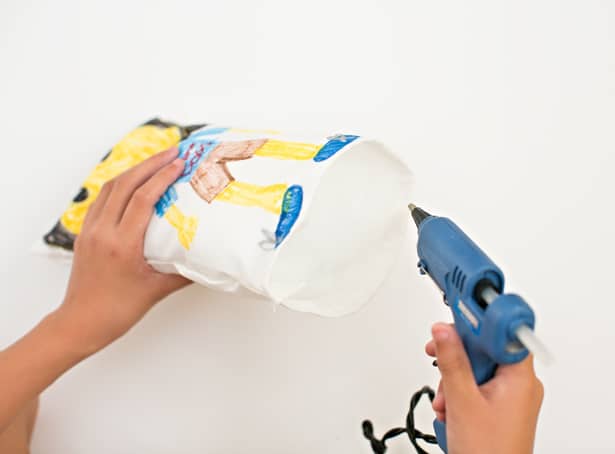 Our adorable models with their cute dolls!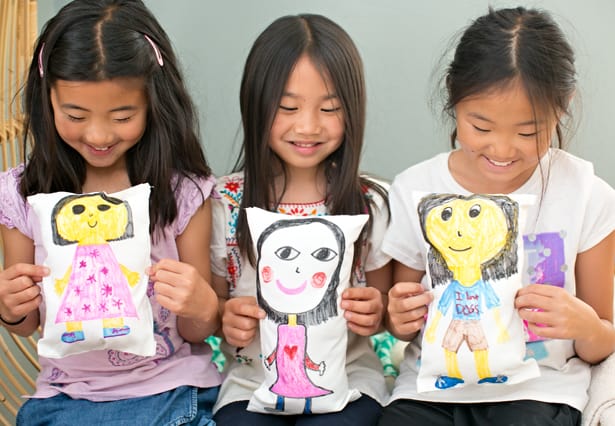 This is a simple project you can make with kids in less than an hour and a fun way to get them excited about making their own creative stuffed
toy.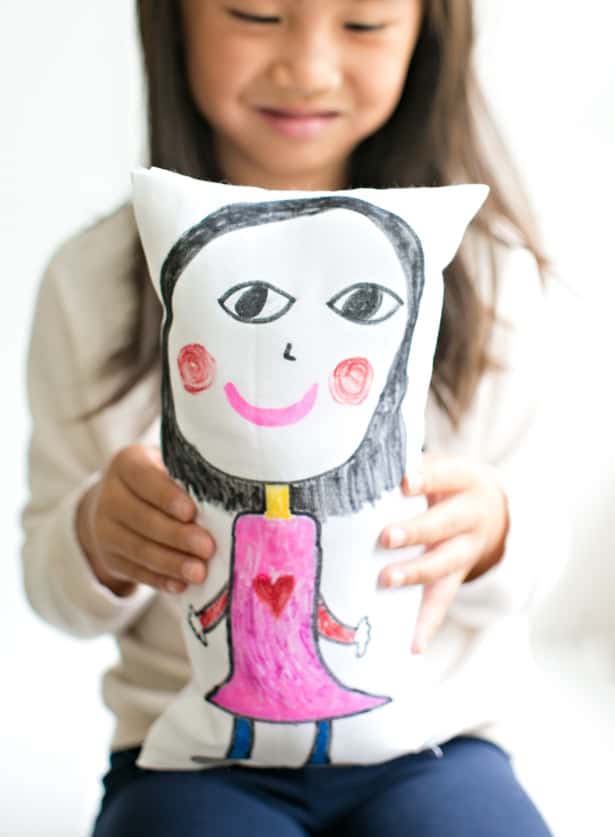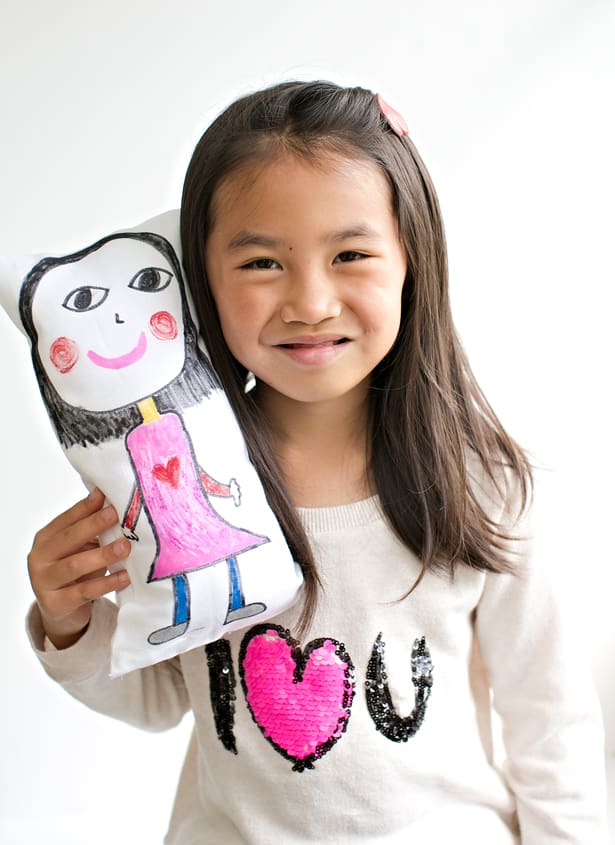 Check out more adorable DIY stuffed dolls and softies and fun sewing projects for kids!
______________________________________________________________________________________________________

Disclosure: Some of the links in the post above are "affiliate links." This means if you click on the link and purchase the item, we will receive a small affiliate commission. Regardless, we give our promise that we only recommend products or services we would use personally and believe will add values to our readers.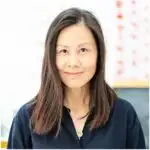 Agnes Hsu is a mom of three and has been inspiring parents and kids to get creative with easy activities and family friendly recipes for over 10 years. She shares her love for creative play and kids food to her 2MM+ followers online. Agnes' commitment to playful learning and kindness has not only raised funds for charity but also earned features in prestigious nationwide publications.