These easy felt bunny bags are super cute to fill up with Easter treats for the kids! They're easy to sew up and are simple to make with felt and glued on ears. Read more below to learn how to make your own!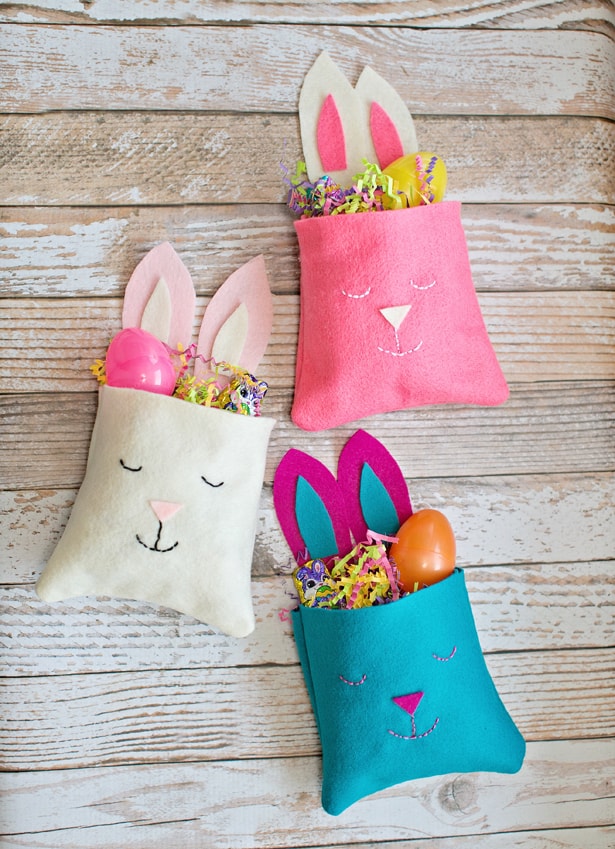 Easy Felt Bunny Favor Bags – Materials:
– Felt (you'll need two pieces of 6″ felt for the bag, plus more for the ears and nose)
– Embroidery thread, needle
– Hot glue gun
– Sewing machine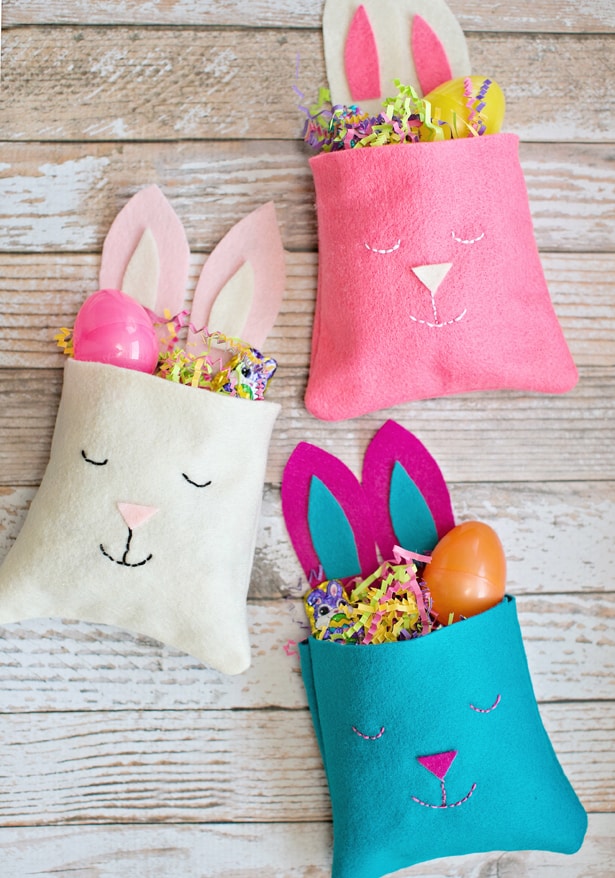 Instructions:
Step 1. Cut out two pieces of felt, each 6″ squares. Cut out bunny felt ears (we used a coordinating color) and a small piece of felt triange for the nose.
Outline the eye and mouth lightly with a pencil. Embroider the eyes and mouth with your embroidery floss and needle.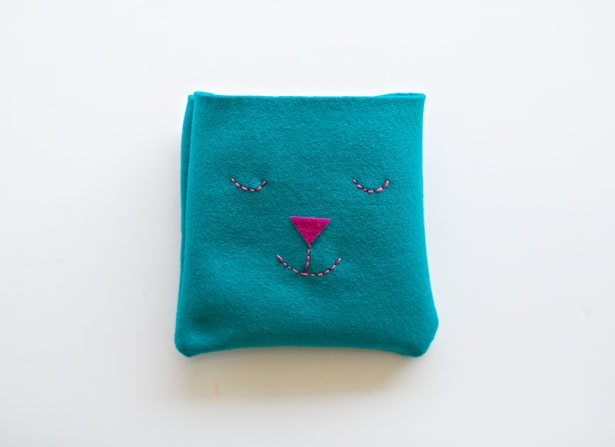 Step 2. Turn the piece of felt with the stitched on face inside out and pin to your other piece of felt. Sew along the sides and bottom, with a 1/4″ seam allowance.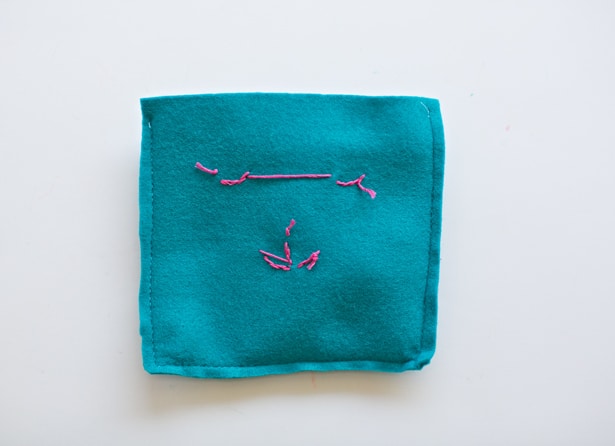 Step 3. Once you've sewn your bag, flip it inside out. Hot glue your bunny hears in place and your felt nose. You're done!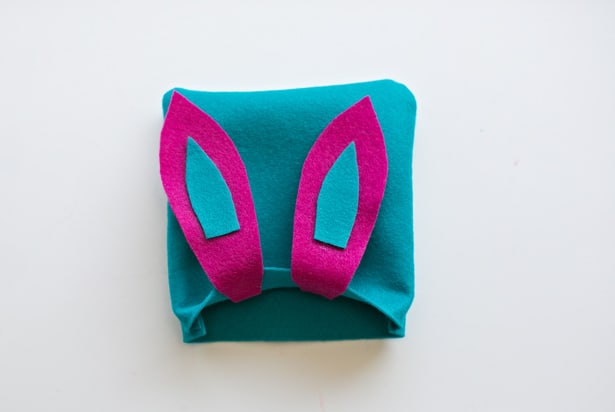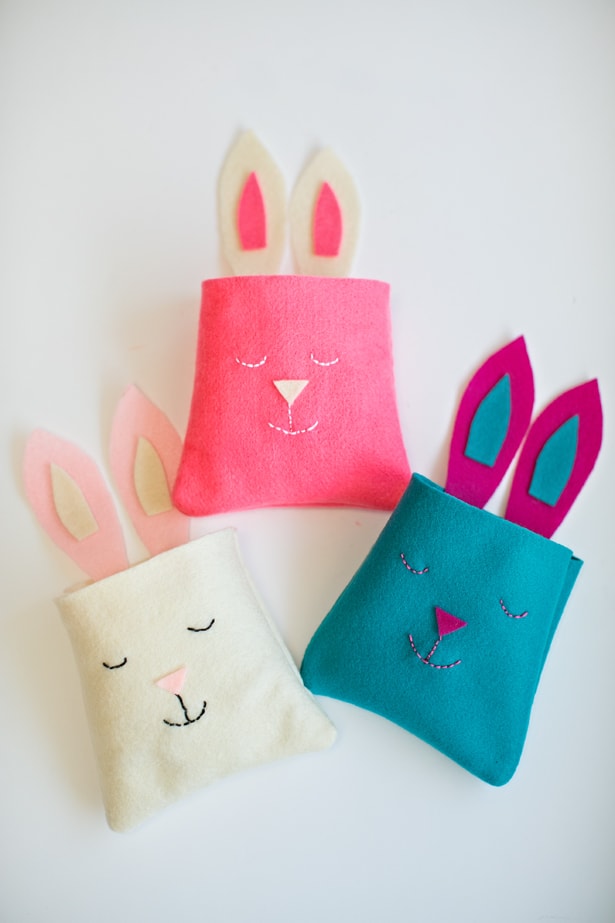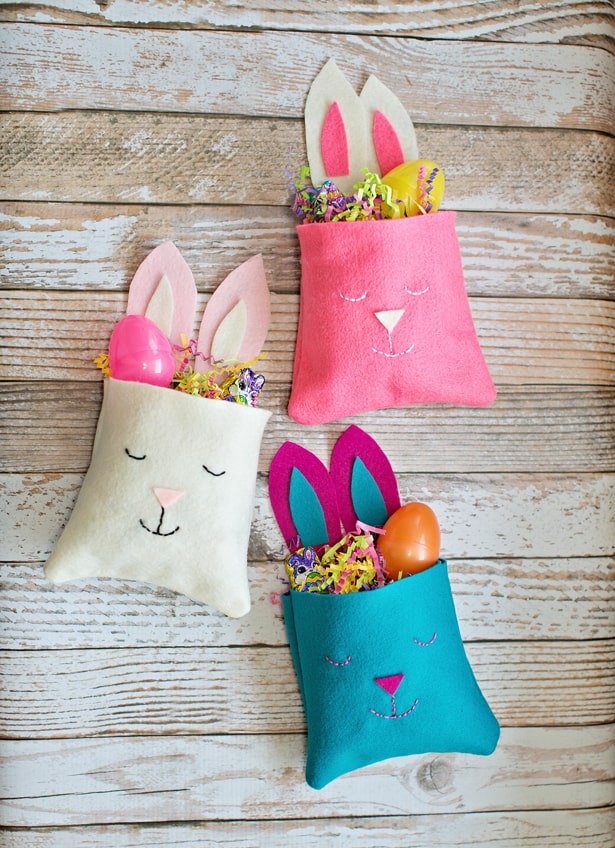 How are you filling up your Easter baskets this year?
Take a look at more creative Easter ideas for kids here!