These candy Christmas tree cones are a happy addition to your holiday decor that kids especially will appreciate.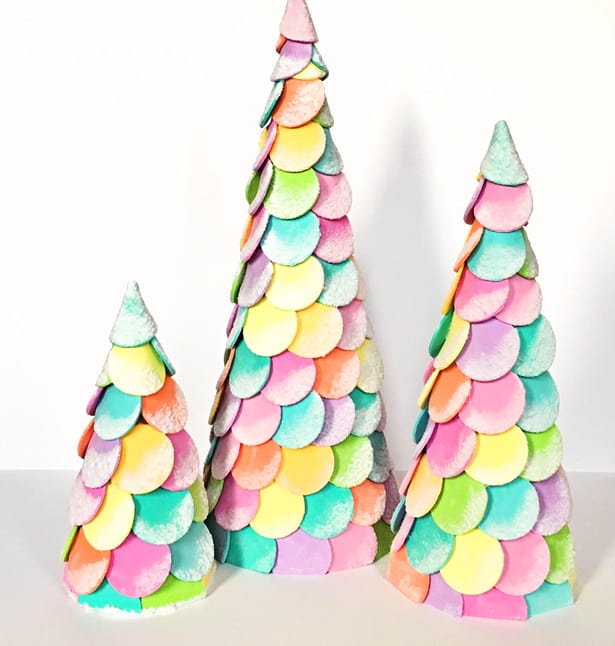 I happened to have a bunch of papier-mâché cone trees that I ordered from an art supply catalog and decided to use them for Christmas. These candy cone trees are going to go great with my foam house village for my classroom. Your little ones will definitely enjoy gluing "candies" to these cones and dusting them with a bit of snow!
Materials:
âÂÆ' Papier-mâché cones in various sizes
âÂÆ' Different colored foam sheets
âÂÆ' 1.5 inch circle punch (made for thick materials)
âÂÆ' Self adhesive flock
âÂÆ' Iridescent glitter
âÂÆ' Hot glue
âÂÆ' Spray bottle
âÂÆ' Old strainer
Step 1. First you will need some special materials. The circle punch I used is by Fiskars which is designed for punching through thicker materials such as the foam sheets, cork, metal cans etc. otherwise you can just hand cut some circles, get the whole family involved! The other is the self adhesive flock, it adheres with water. You can find this here, I purchased it through a specialty website.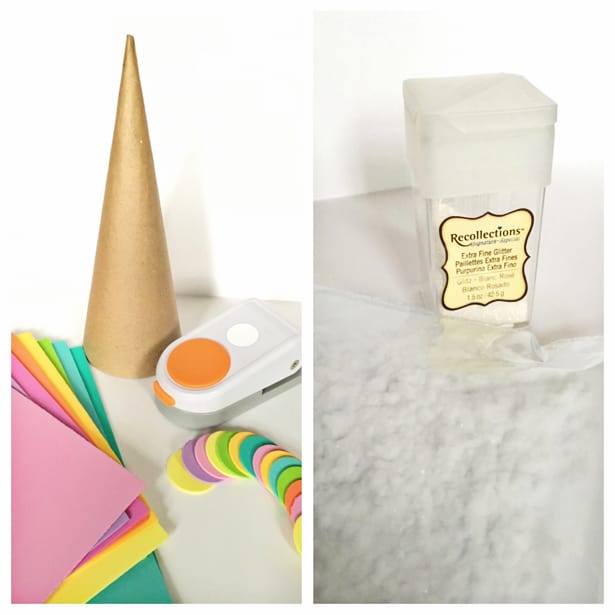 Step 2. Cut out your circles, you're going to need about 80-100 for a medium sized cone. Next, start gluing on the circles with hot glue. Make sure you start at the bottom and overlap as you make your way up, like shingles on a roof. Cut away excess foam from the bottom.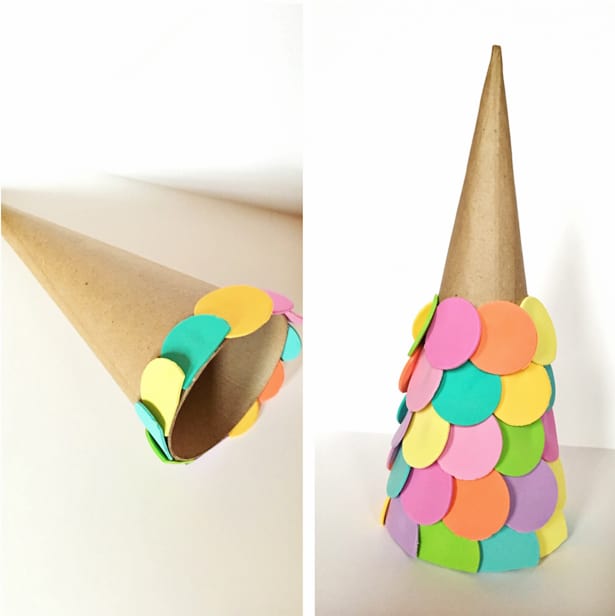 Step 4. Prepare the flock by adding a scoop or two to a ziplock bag, sprinkle in some glitter and shake it around. Pour the flock into an old strainer.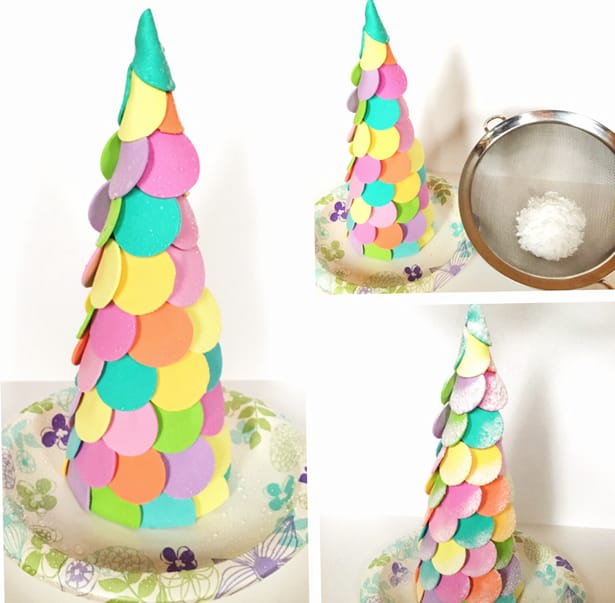 Step 5. Now spritz your tree with the water bottle. I did this from above so that the water fell on the trees "naturally". Begin dusting your tree using the strainer to sift it through.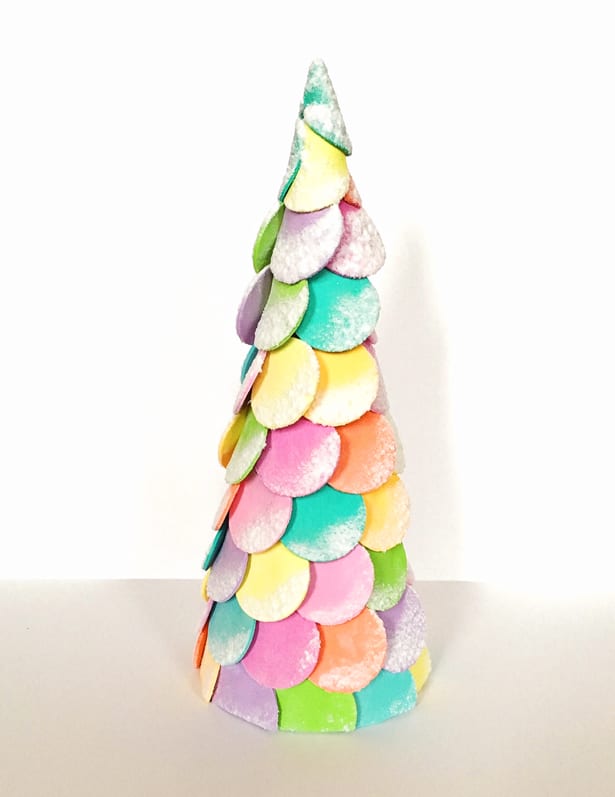 Make several of these to create a cheerful and colorful winter scene!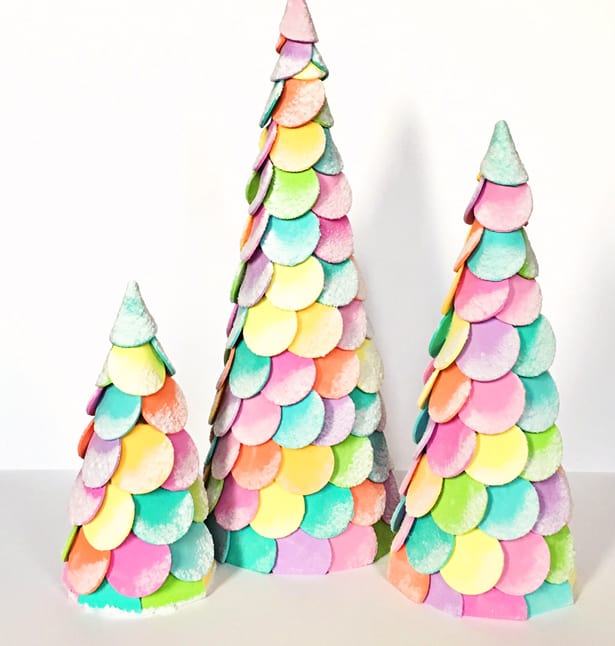 What are your favorite Christmas tree crafts? Check out more cute Christmas trees kids can make.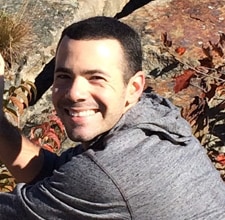 John Lavelle is an artist and art teacher who loves working with all things paper – cardstock, cardboard, foam board, tissue paper, and of course toilet paper tubes. John graduated from the School of Visual Arts with a Bachelors degree in cartooning and earned his Masters degree in Art Education.
Over the past few years, John has been working with young individuals who have ASD, which constantly keeps him on his toes and who are the inspiration behind the creative projects he prepares for their daily art classes. You can follow his latest projects on Instagram and on his site, The Art Dream.