Give a kid a large cardboard box and you're guaranteed a couple hours of imaginary play. Cardboard boxes are magical because they're one of the ultimate free play toys out there. Race car, airplane, fire engine, sailboat, rocket ship – a plain box becomes all of those things.
The folks at Famous OTO are upping the ante by decking out the cardboard vehicle idea with detailed illustrations and opening windows. Focusing specifically on food trucks for now, their first model is this incredible tricked out ice cream truck. You can even create a custom license plate to personalize your wheels at no extra cost.
The ice cream truck ships flat, but when assembled is a whopping 40 inches tall, 3 feet long, and 2 feet wide, providing ample room for play. $60.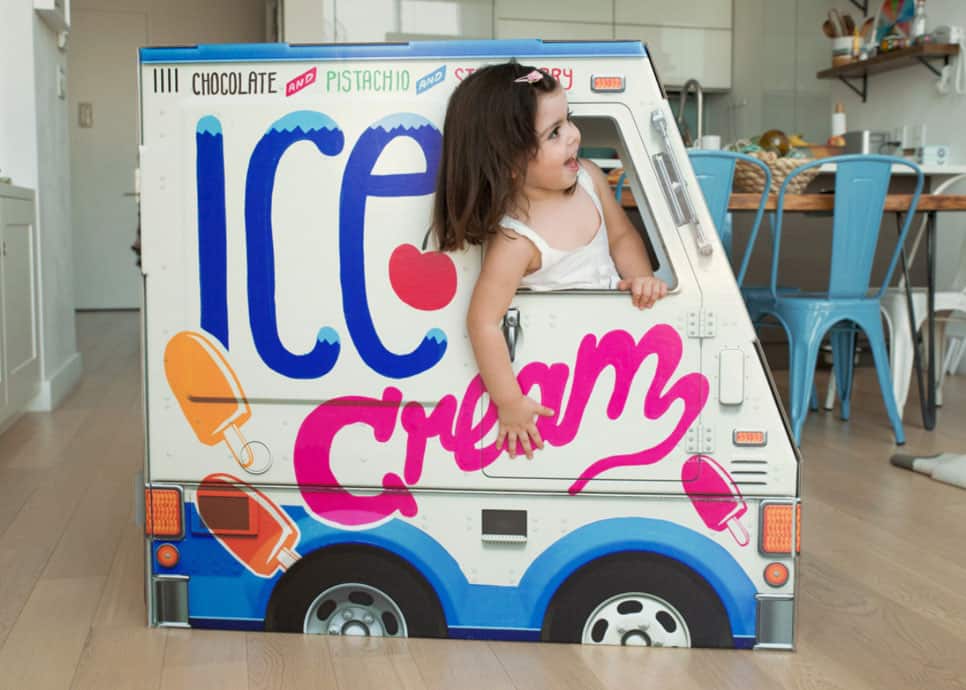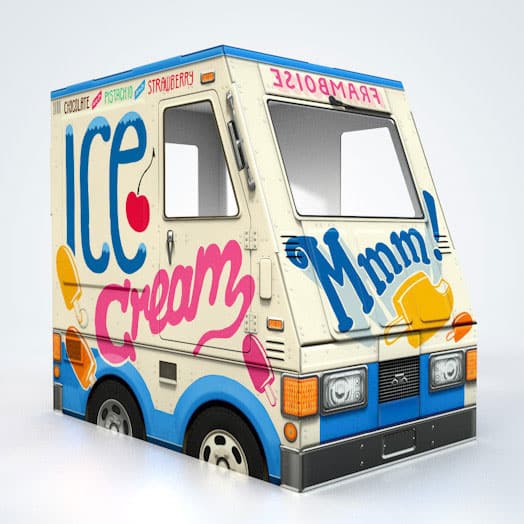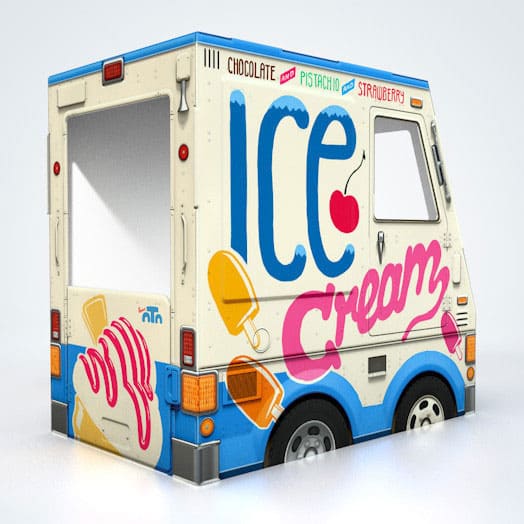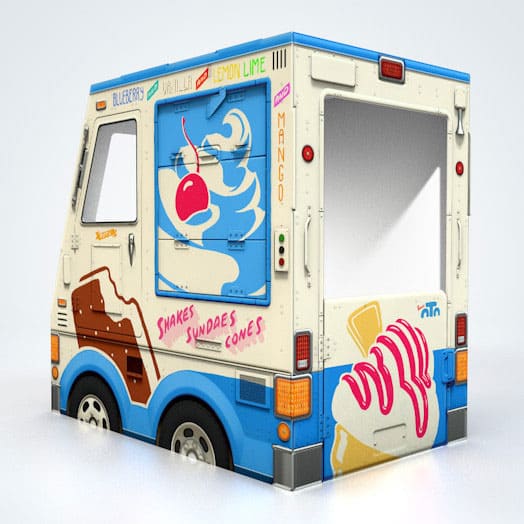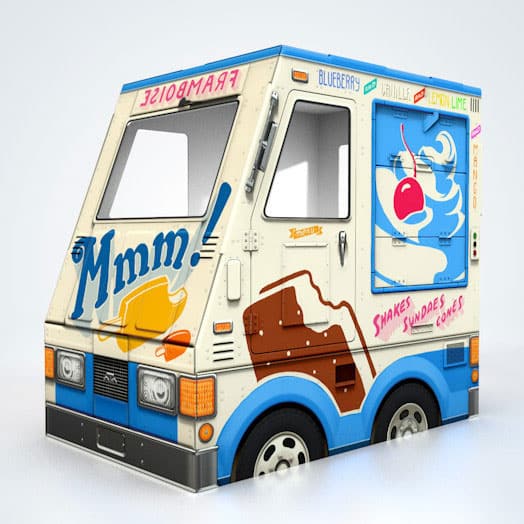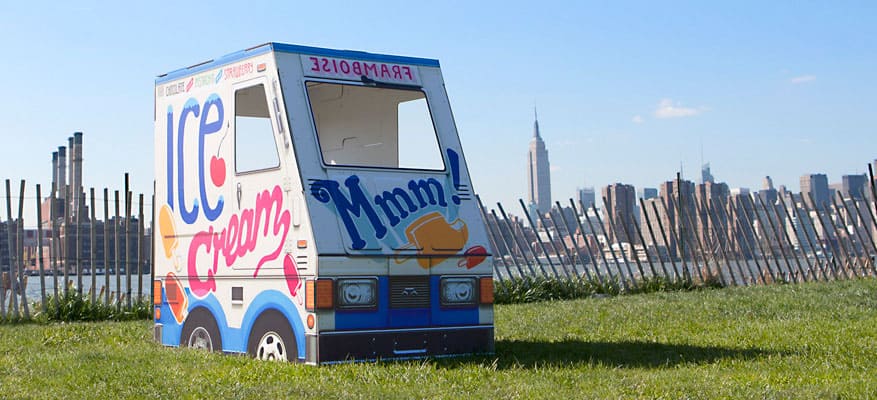 Want more cardboard ideas? Check out 11 Unique Recycled Crafts for Kids.