The creative team behind French-based Omy Design and Play, graphic illustrators Elvira Laurent and Marie Cerise, offers a modern and fresh remake on the usual coloring pages for kids. Founded in 2012, OMY's Laurent and Cerise combines their whimsical, bright and bold illustrations on paper for kids to decorate and fill in their imagination.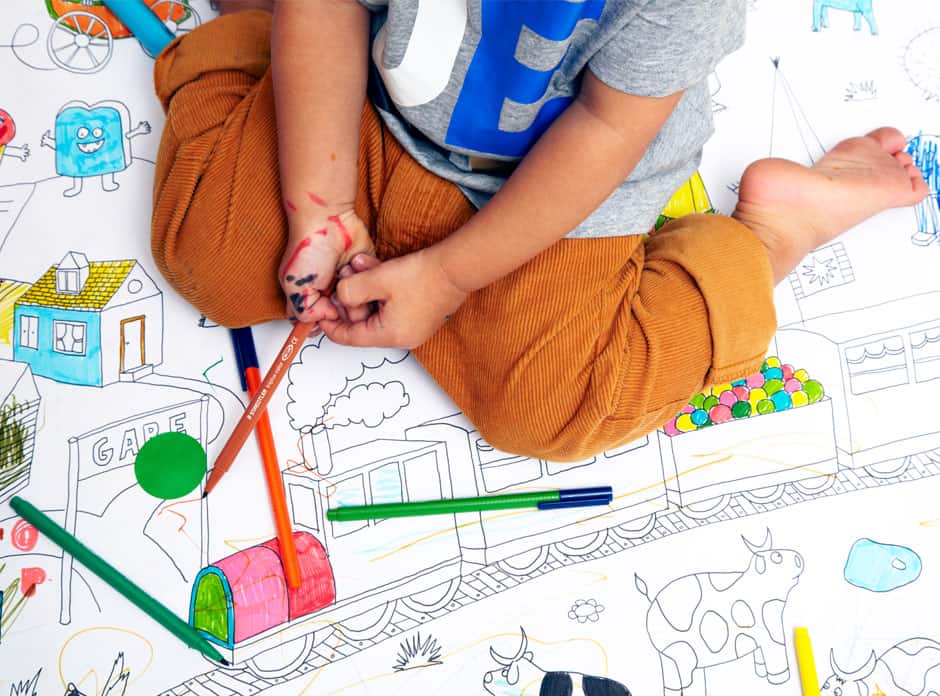 The coloring pages are contemporary and lead to countless hours of coloring that become decor statement for the playroom. Various options are offered from giant coloring poster that stick to the walls or modern Pocket Maps featuring illustrative cities like New York, Paris and London.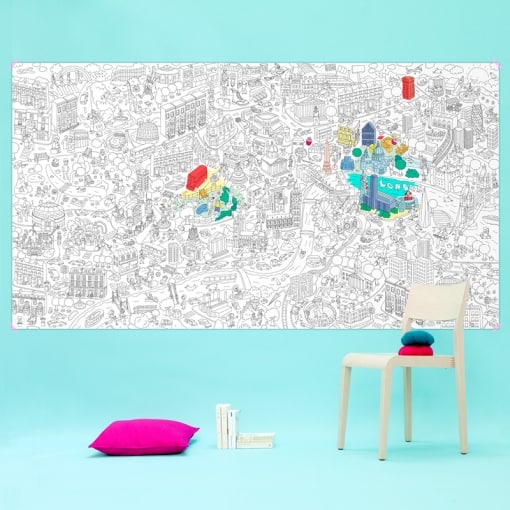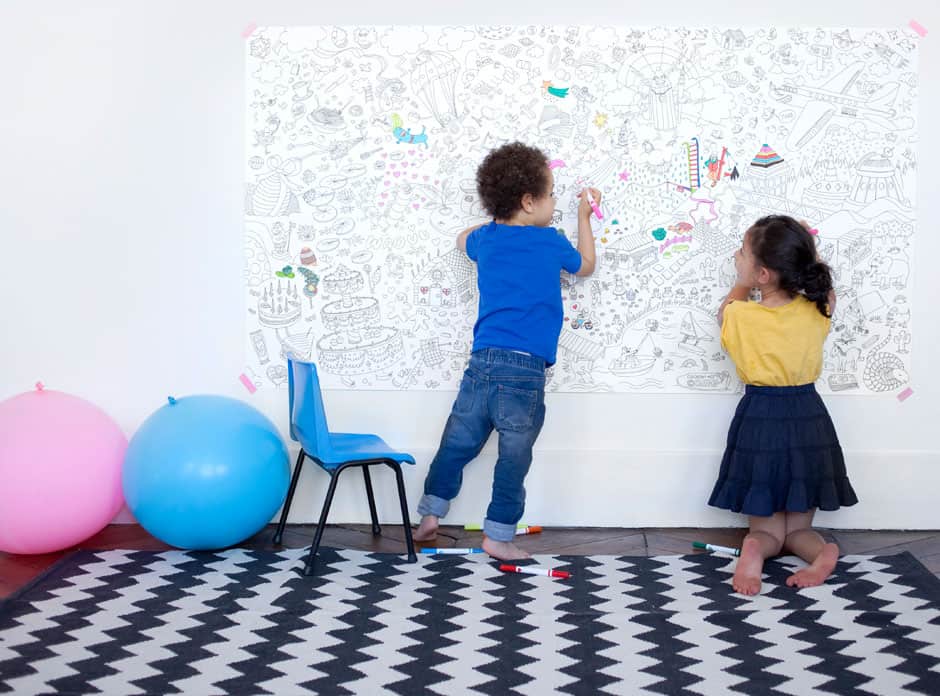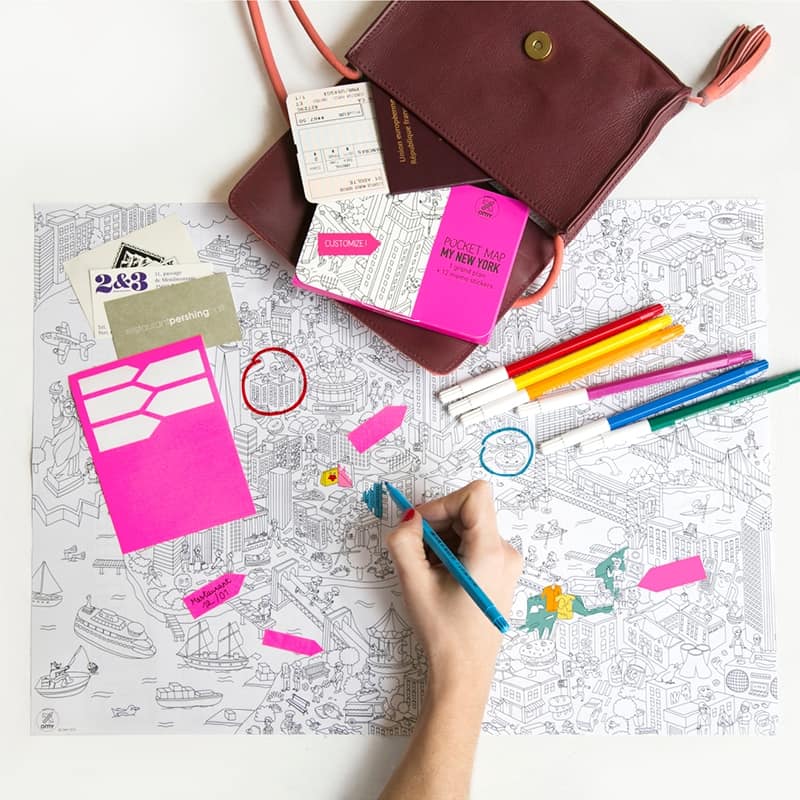 What I love is the collaborative process these huge coloring sheets invite in for children and adults to enjoy together, side by side. They also make vibrant decorative maps and posters once finished to brighten up any room.
OMY Design and Play also offers fun posters and costumes, in their signature modern illustrations, as well as creative party coloring sets kids can color in – like garlands, plates, and even balloons.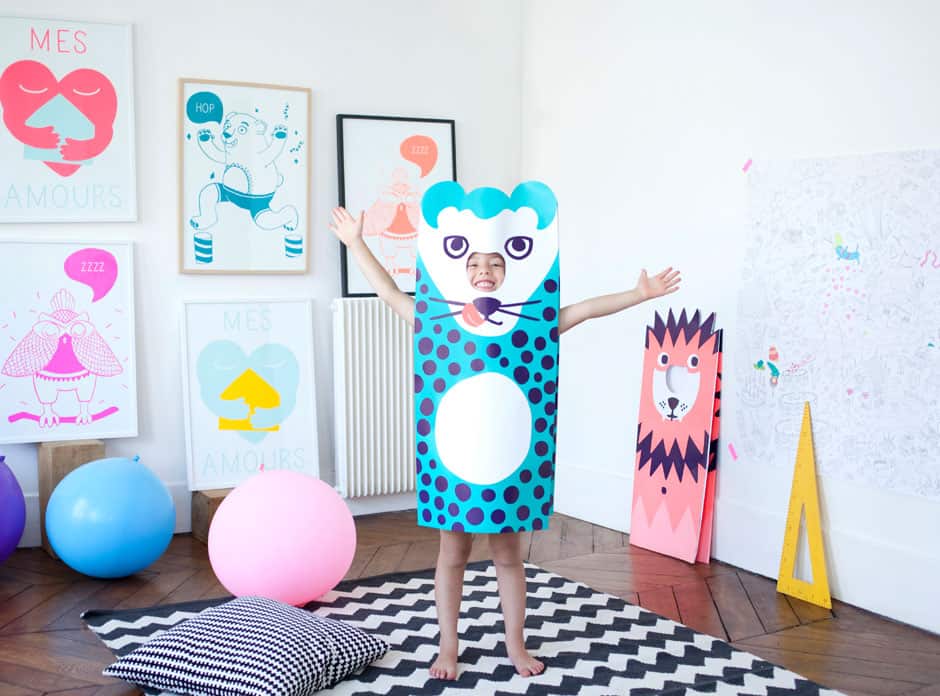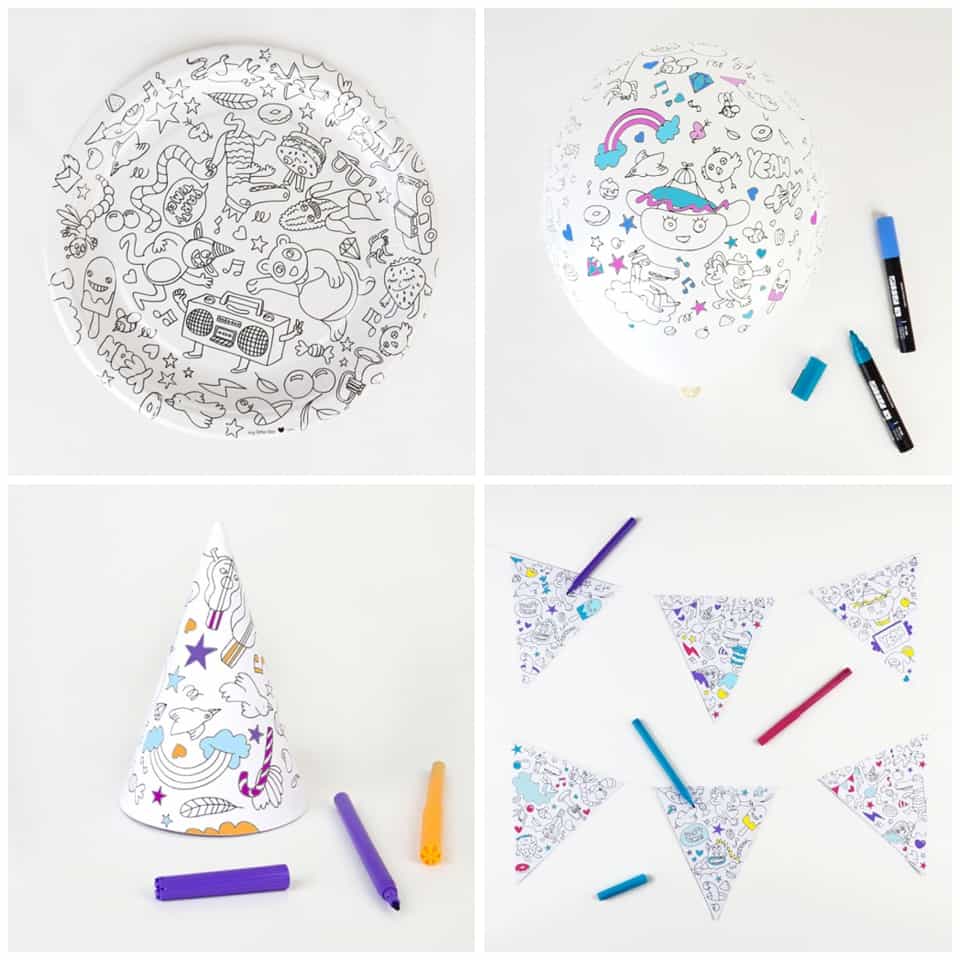 View the full collection over on OMY Design and Play's website.
(All images via OMY Design and Play)