If you're looking for a quick and healthy dessert that's as fun to eat as it is cute, these chocolate yogurt animal pops are the perfect treat. Plus, they only require one ingredient and can be dressed up for Valentine's day too!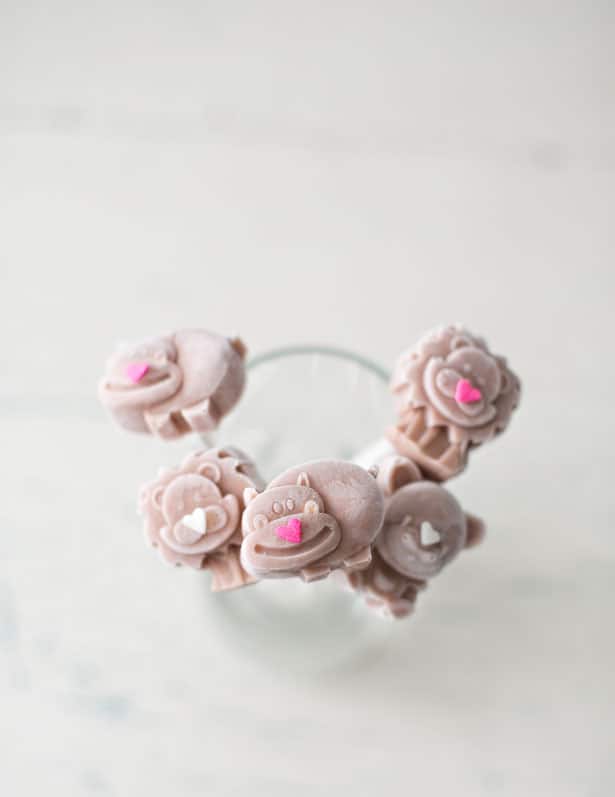 Chocolate Yogurt Animal Love Pops – Ingredients
– 6 oz container of chocolate yogurt
– Animal silicone mold (I used this one)
– Heart sprinkles (optional)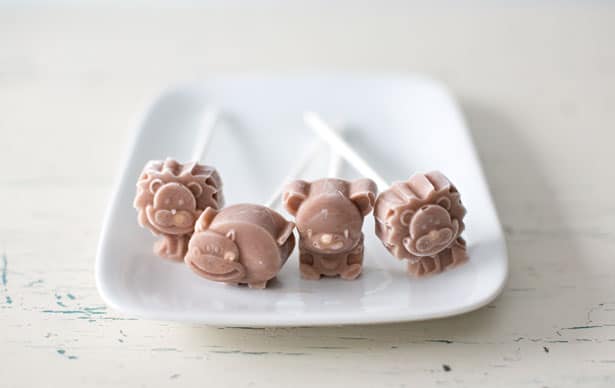 Steps:
1. Spoon yogurt into silicone mold and place in the freezer.
2. Before the yogurt is completely frozen over, place a lollipop stick over each animal and place mold back in the freezer until completely frozen.
3. Pop them out and decorate with heart sprinkles if using (a dab of hot water works well).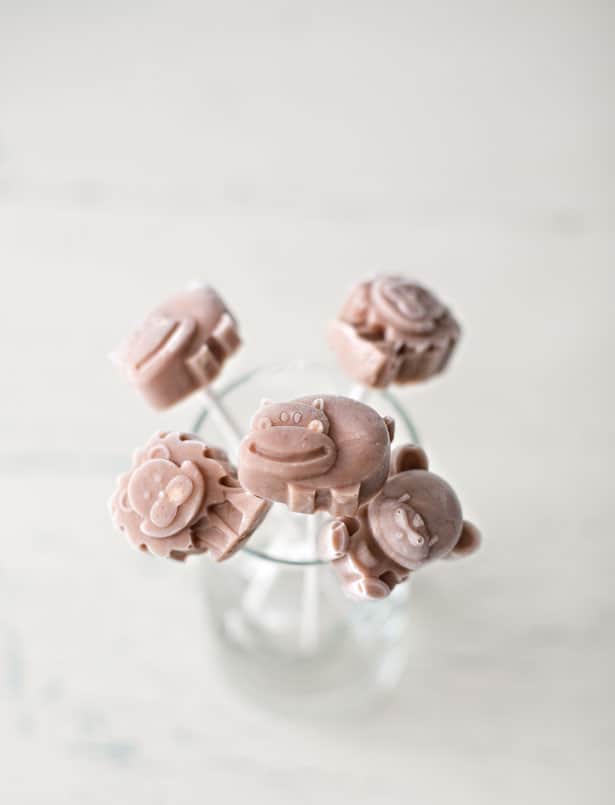 This is the easiest "dessert" I've ever made and the kids loved them! They thought they were eating chocolate ice crream. The animal shapes put a big smile on their face and look adorable just as they are without sprinkles.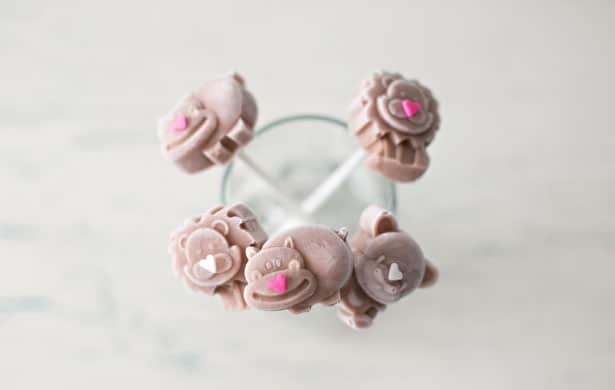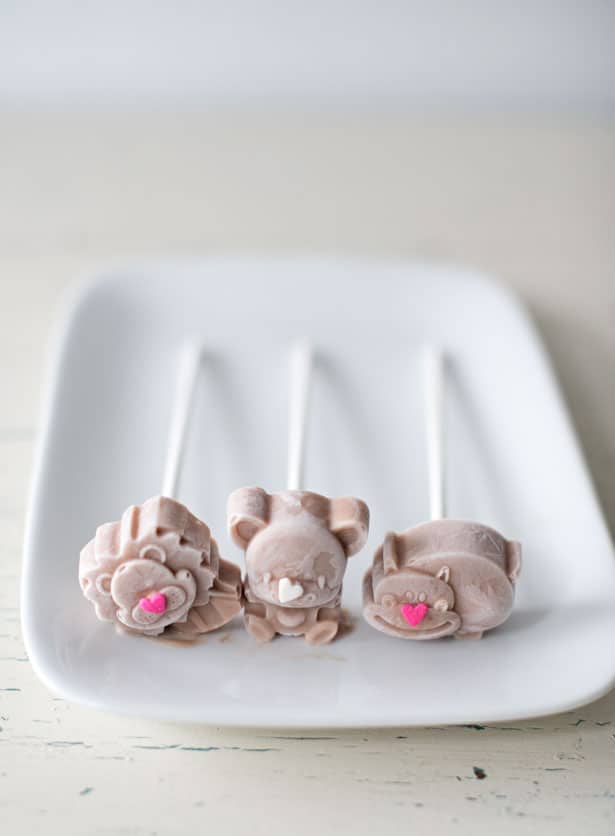 But I admit, the heart adds just that extra special touch with very little effort.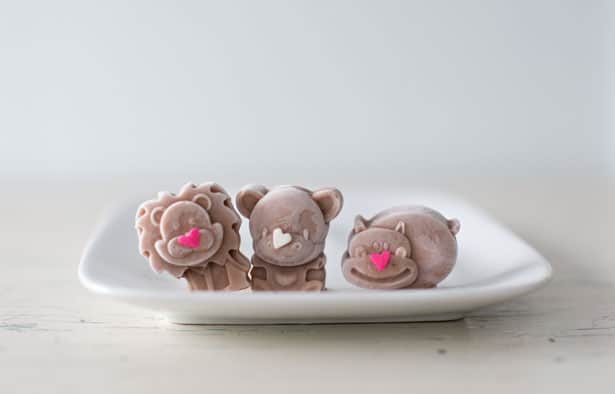 I also find that the simplest touch such as putting food on a stick gets the kids excited about eating anything!
What are some of your favorite quick desserts for kids?
For more food on a stick ideas, see 10 Irresistible Kids' Desserts On A Stick and 8 Crowd-Pleasing Kids' Foods On A Stick.