I get so inspired when hearing about kid-started charity organizations and believe talking about them to your children is a great way to teach them the importance of giving back (whether now or when they're a bit older). Charity Ball is another excellent example of a child's selfless act of kindness. In 2010, Ethan King was in Africa accompanying his father on a trip. Ethan ended up playing soccer with a ball that he had brought with children from a nearby village. In one village, he decided to give his soccer ball to the children and saw the power of generosity.
When Ethan and his father returned to the U.S., then 10 year old Ethan grabbed some friends and got Charity Ball going. The premise is pretty simple. A $25 donation will gift a new soccer ball to a child in need. Affiliate organizations help identify villages and partner organizations help with shipping and transportation. When a Charity Ball goes to a village, it is hand delivered.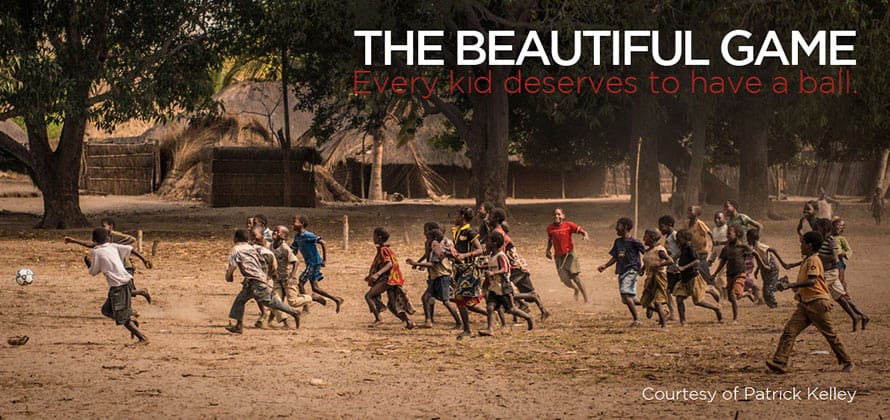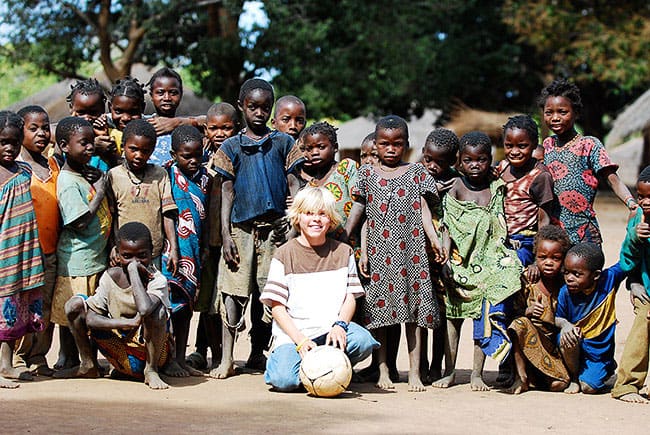 Ethan's mission shows that it doesn't take much to make a difference in the world. It started with a simple thing – a ball – that maybe only through the eyes of a child, could be seen as having a beneficial impact.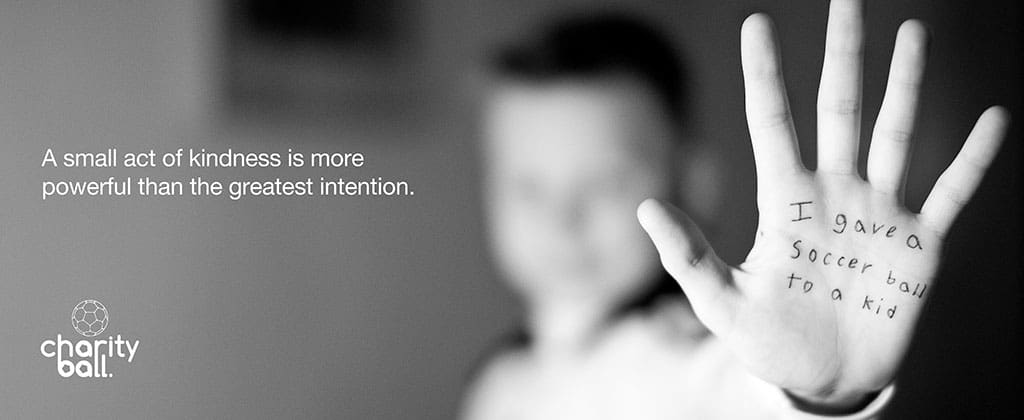 In addition to donating a ball, Charity Ball has lots of examples on their site in how a community can get involved and further the cause. You can also donate a ball directly here.
Also see:
8 Uplifting Kid-Started Charities
8 Inspiring Ways to Teach Kids The Gift of Giving
A Lemonade Stand With a Mission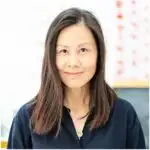 Agnes Hsu is a mom of three and has been inspiring parents and kids to get creative with easy activities and family friendly recipes for over 10 years. She shares her love for creative play and kids food to her 2MM+ followers online. Agnes' commitment to playful learning and kindness has not only raised funds for charity but also earned features in prestigious nationwide publications.