Have you heard of Stone Soup magazine? It's a wonderful publication featuring creative stories and poems by children ages 8-13. Stone Soup also offers beautiful art prints from children around the world. Many of the prints have been around since the start of Stone Soup, founded in 1973.
You can view children's art by subject or country. Many are archivally printed as 13″ x 9″ prints. Here are some of my favorites: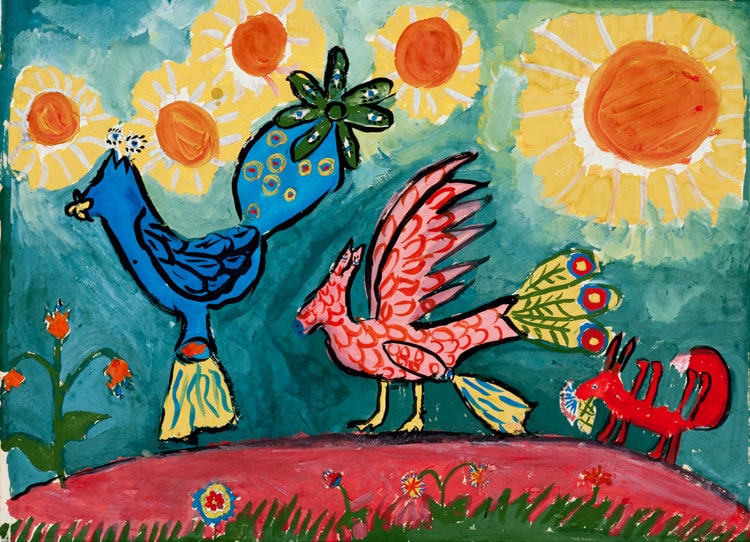 Planet With Five Suns by Vika Sycheva, age 8, USSR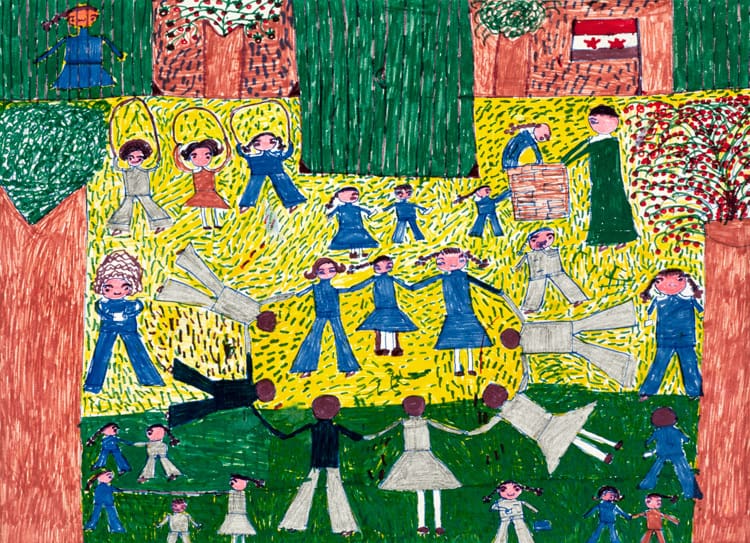 Playing At School by Souad Ramadan Mouhamad, age 13, Egypt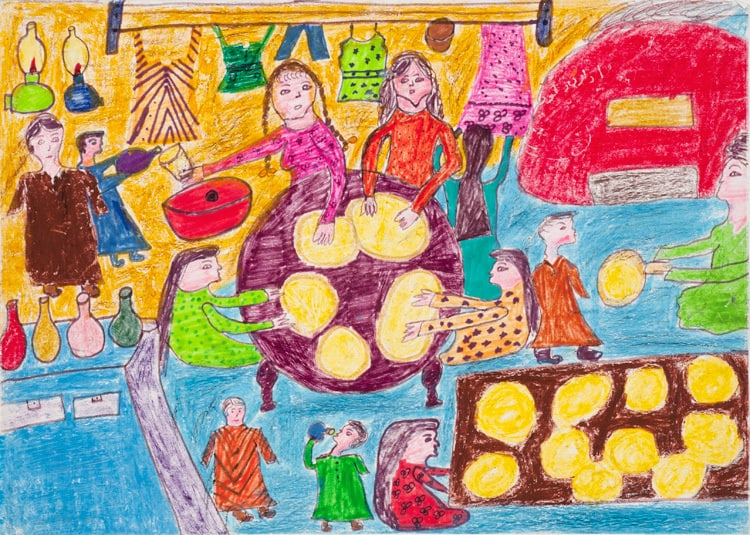 Baking Bread At Home by Saben Hassan El Sharkawi, Egypt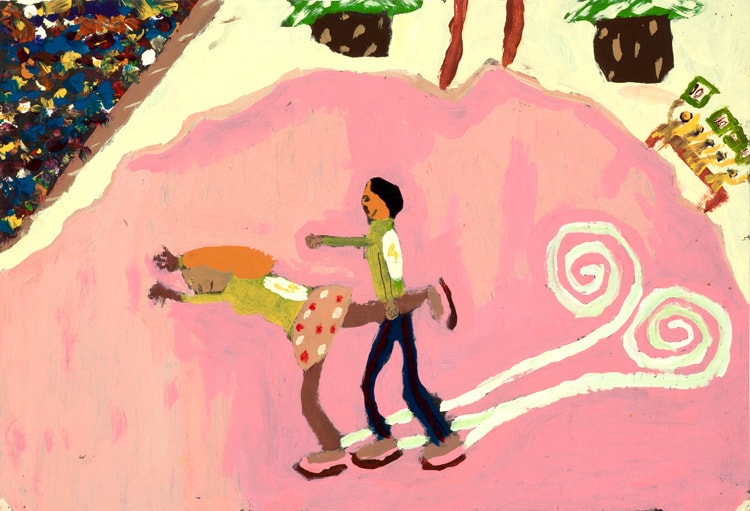 Ice Skating by Heather Karaka, age 10, New Zealand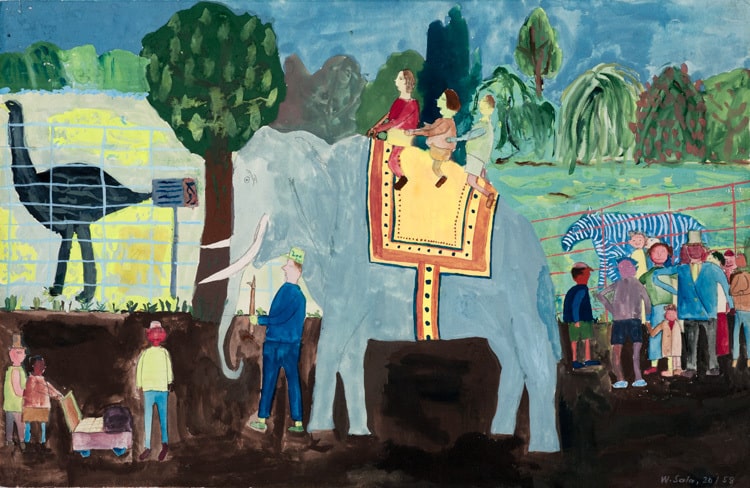 At The Zoo by W. Sala, age 12, Switzerland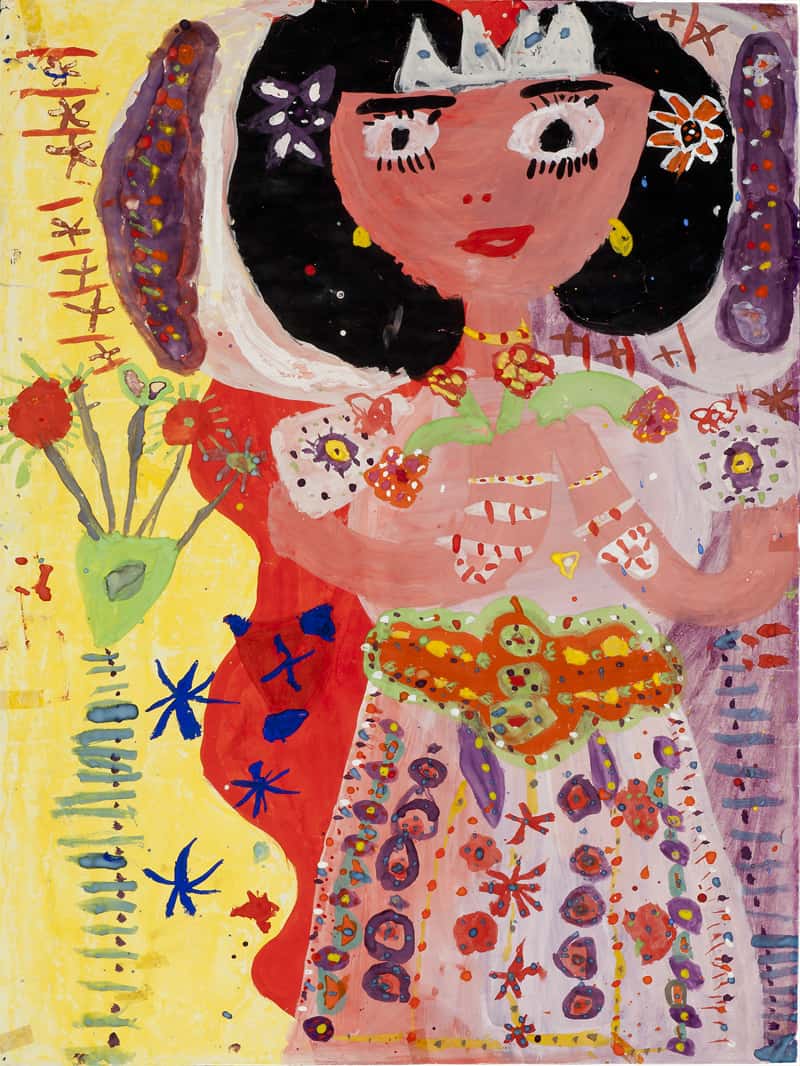 The Bride by Panayiota Tsikou, age 8, Cyprus
If you've got young creative writers or illustrators at home, they can submit their work to Stone Soup.
View all the art prints for purchase on Stone Soup's online store.