If you've followed along here for a while, you'll know we are huge fans of colors and pom poms! So of course it's no surprise that we gasped in excitement over our new Instagram crush Flora Fairweather.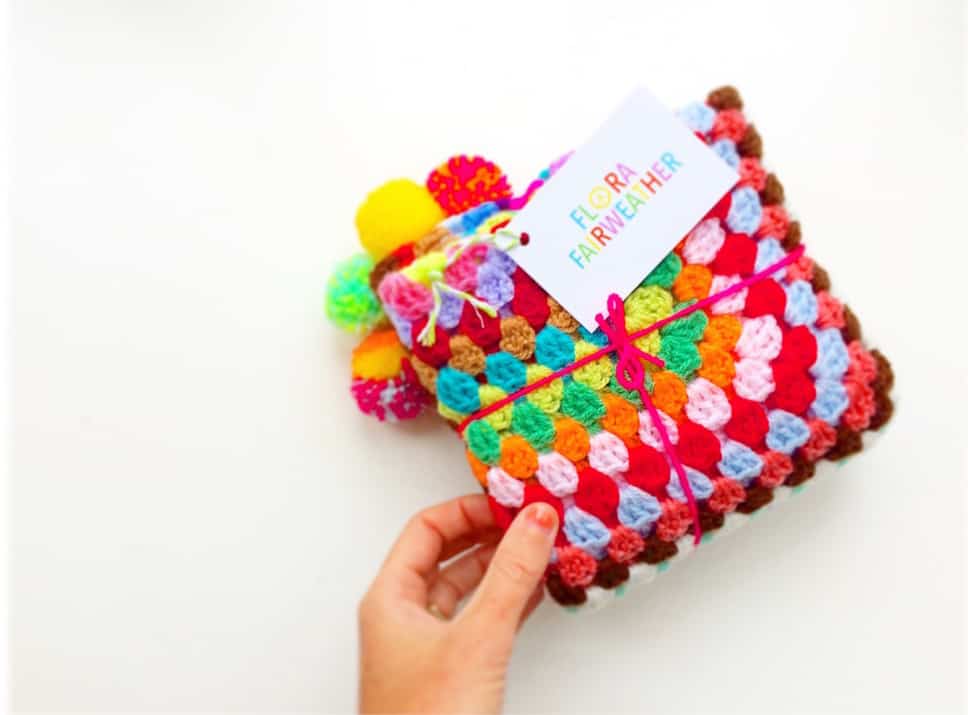 The account is managed by one creative mama, Hollie Flower Evans, from England who is a lover of color and exudes happy in her infectious personality and handmade knit and crochet pom pom goods.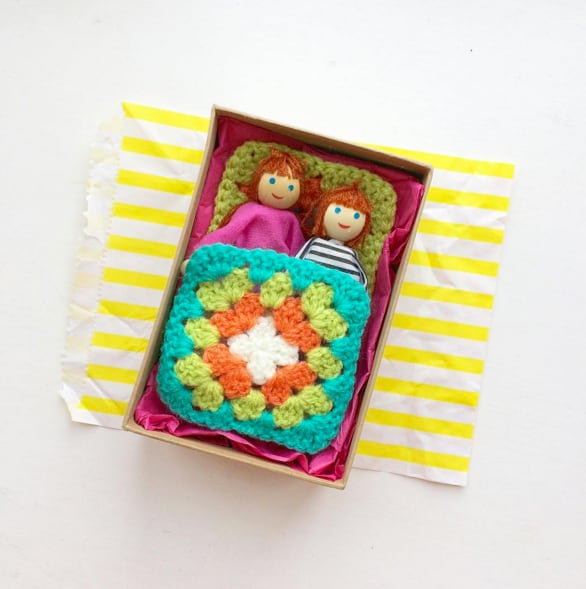 We talked to Hollie about what inspires her and she says she got the push to start Flora Fairweather when she became a new mom:
"My little bebe Flora Bee inspires everything we do!!! She's so bright & jolly I find it just impossible not to follow suit! I took the time when she was around 6 months old to indulge in Instagram & built a small Etsy shop. I've always been craft crazy but since finishing [university] with a degree in children's book illustration I've never had time to do very much for myself. I always preach that Maternity leave is so perfect for mothers to refine their craft, & keep themselves sane!!!"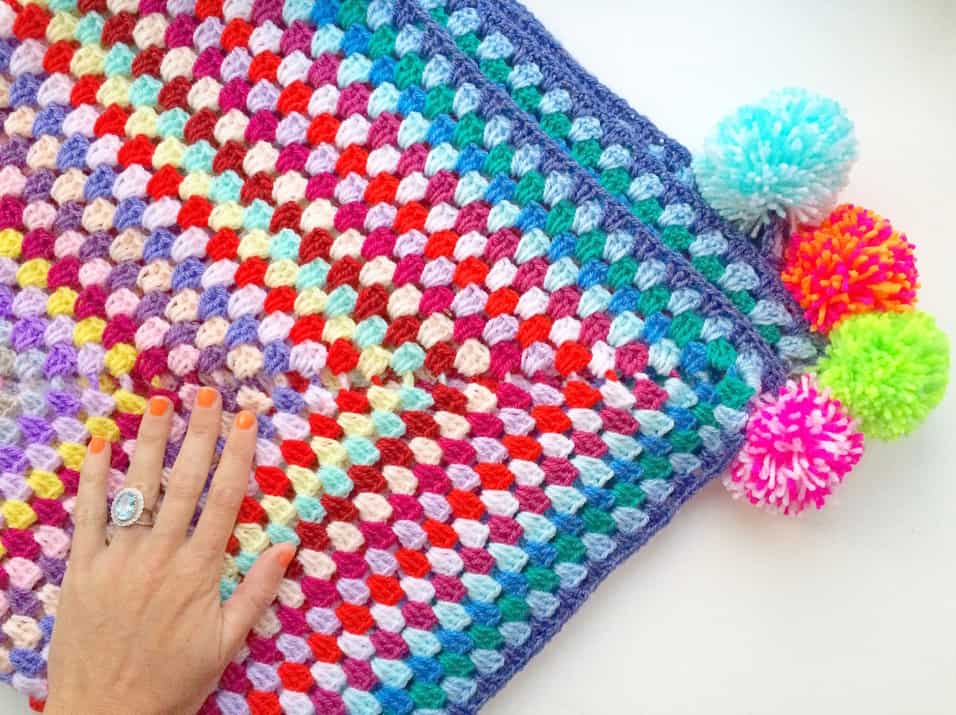 Having children led Hollie to explore colors like never before:
"When Flora was tiny Everything was white, cram or grey but as her little personality exploded, things have become brighter & brighter just like her!!! I started adding big neon tassels to everything, they then evolved into pom poms, which also evolved into EVERYTHING rainbow!"
We just love Hollie's excitement over pom poms, rainbows and of course her adorable knit goods that would make anyone smile.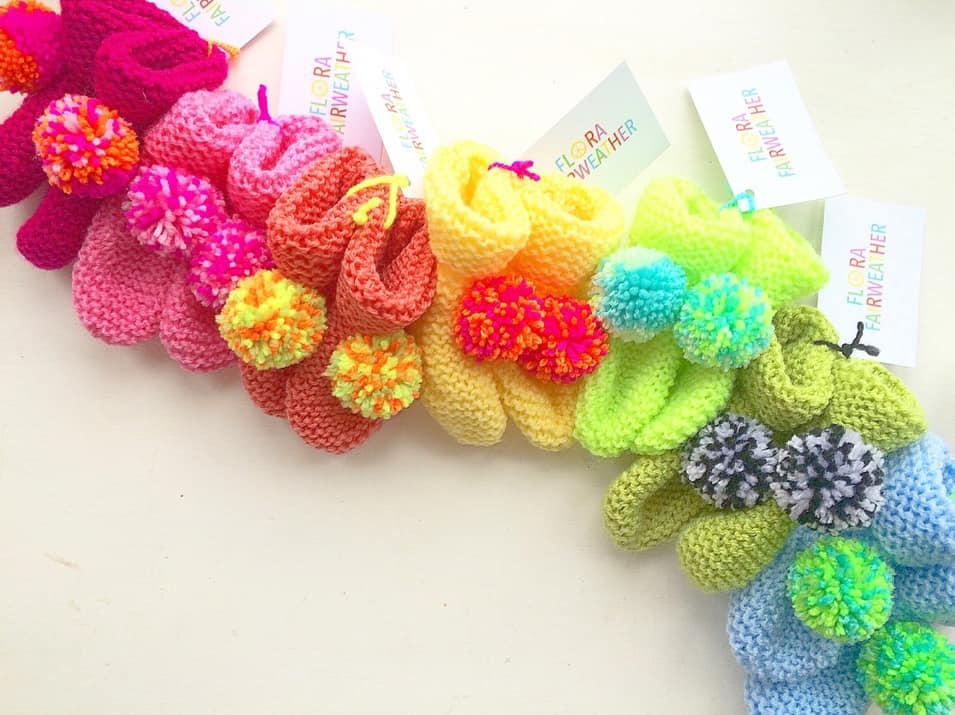 Flora Fairweather offers handmade pom pom blankets, Flora Fairweather Families, adorable knit booties and more!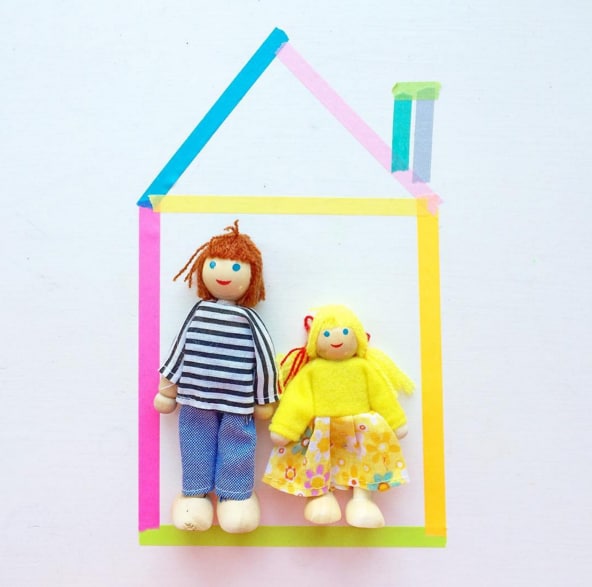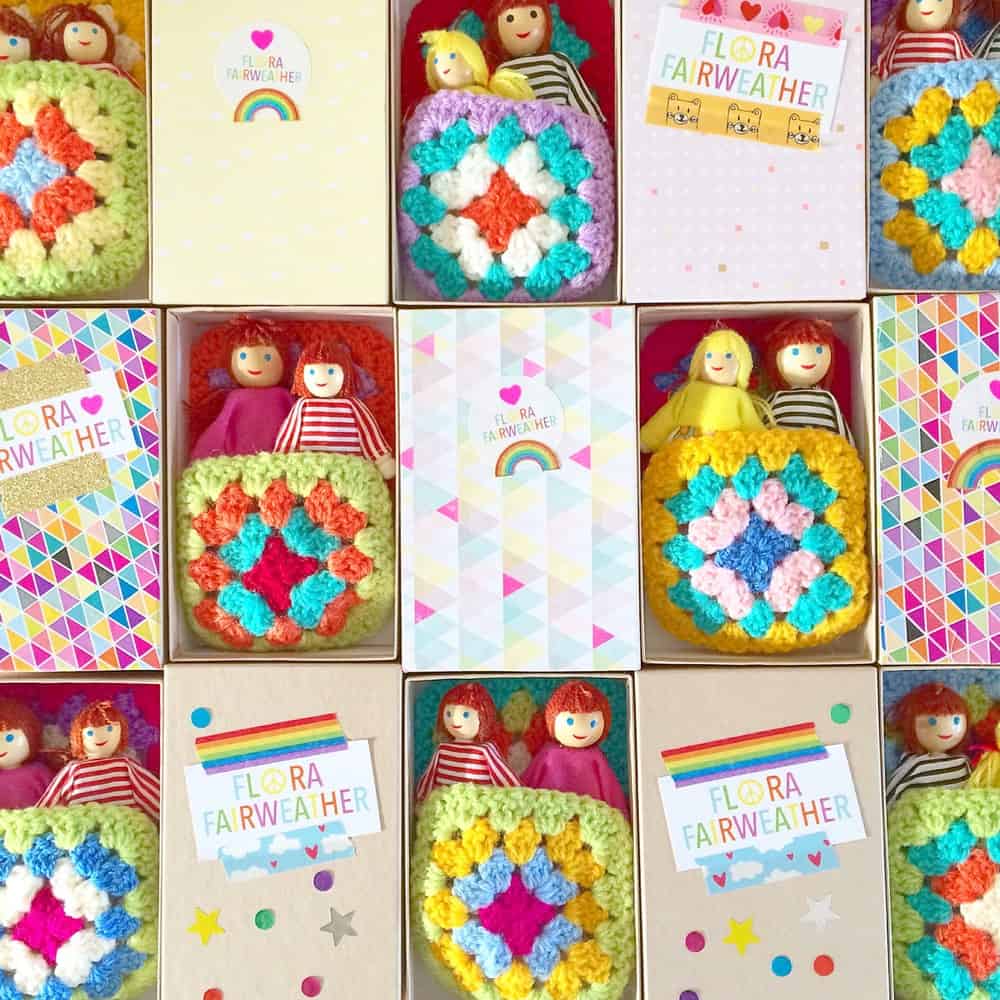 Hollie also shares tutorials at times on her site – like this dollhouse for your Flora Fairweather family. Check out the adorable DIY here!
Thanks for stopping by Hollie and sharing a bit of your colorful handmade goods and personality. Follow Flora Fairweather on Instagram to keep up on the latest or on her website and shop.
(All images via Flora Fairweather).