You'd be hard-pressed to not find any children's bookcase filled with books from illustrator and writer, Eric Carle. Famous for his The Very Hungry Caterpillar book and so many more, Carle's vibrant and fun collage style prints and stories appeal to young and old. Both my children are big fans of his books and they're one of the few favorites that have lasted from the baby stage to nearly kindergarten age. If your kids are big fans as well, they'll love these crafts celebrating Carle's unique artistic style, in bright and bold patterns and designs.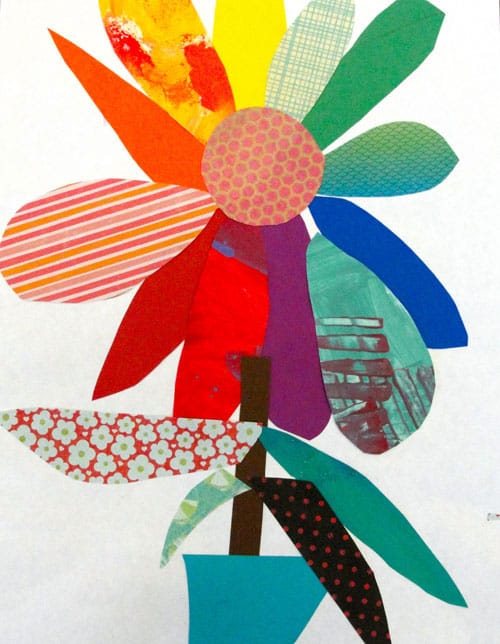 Colorwheel Bouquet Art (via Deep Space Sparkle) These pretty flowers are reminiscent of Carle's The Tiny Seed book with similar colorful collage effects.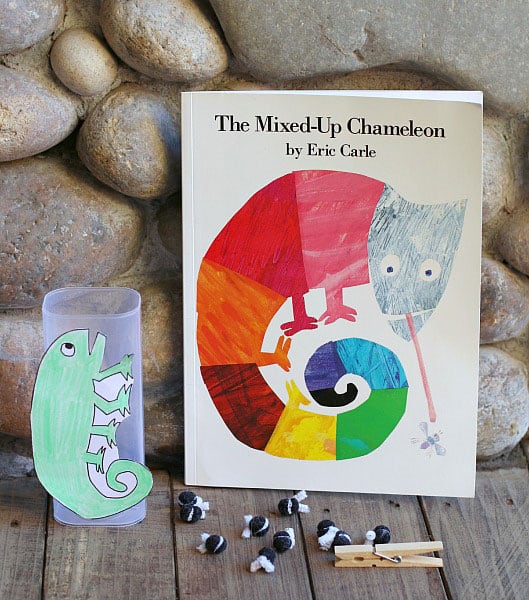 Fine Motor and Math Game (via Buggy and Buddy) Combine learning such as counting and fine motor skills in this fun activity based on The Mixed-Up Chameleon.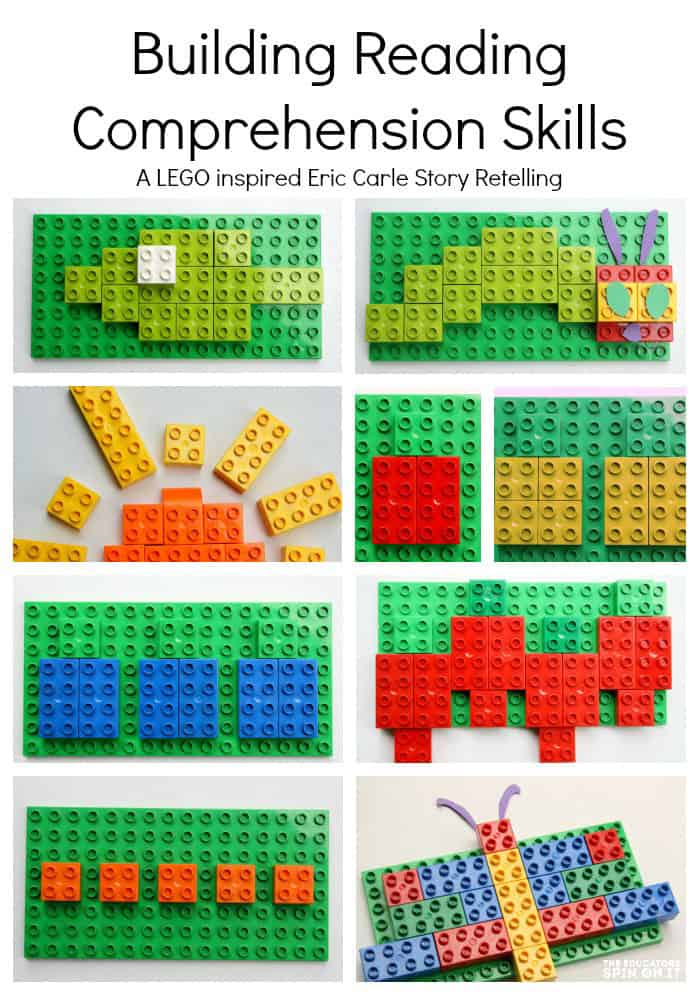 Read and Build LEGO (via The Educators' Spin On It) Take a classic building toy like LEGO combined with The Very Hungry Caterpillar as a base for learning and you've got one playful way to learn how to read and build.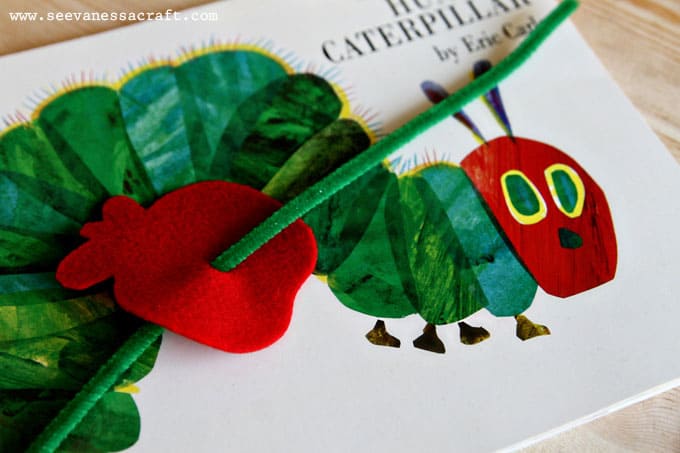 The Very Hungry Caterpillar Crafts (via See Vanessa Craft) This fun tutorial shows you not one but three simple and easy crafts based on Carle's most popular book – with some learning sprinkled in such as counting, threading and color identification.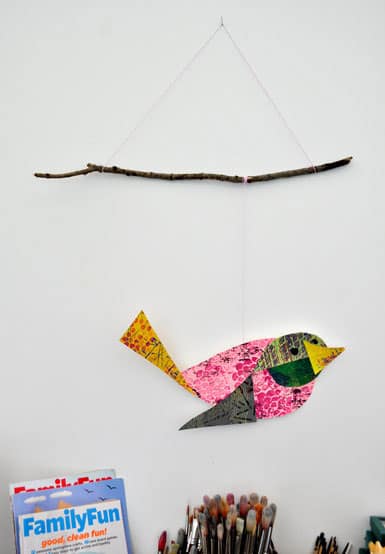 Collage Bird (via Eric Carle Museum) This collage bird is not only fun to make, it makes a pretty hanging decoration to admire once it's done.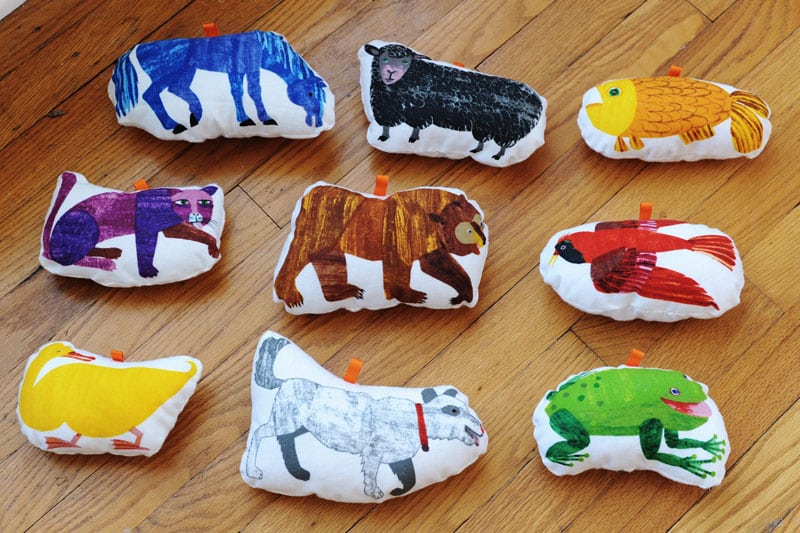 Ornaments (via Rust & Sunshine) If you happen to find some cute Eric Carle inspired fabric, this is a fun idea to turn them into little stuffed ornaments to hang up or hand out as favors.
Eric Carle Inspired Tissue Paper Art (via The Imagination Tree) Here's a fun craft especially geared towards the little ones to build their own pretty collage prints using colorful tissue paper.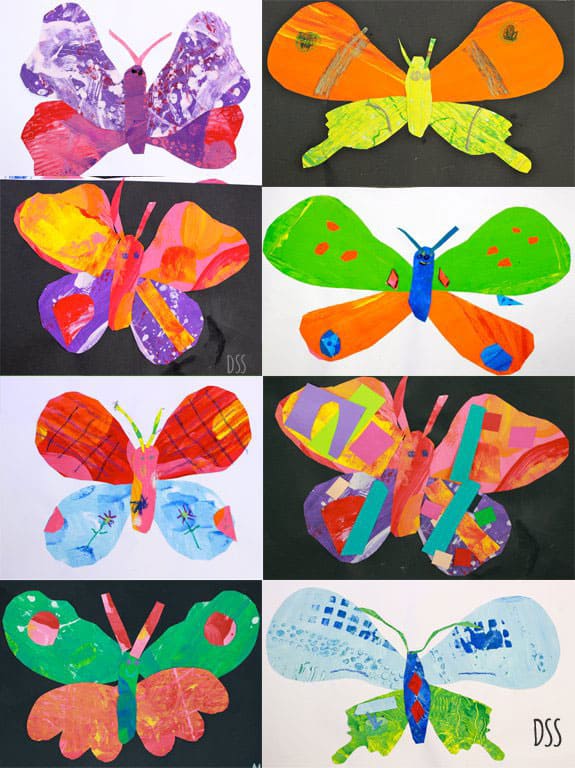 Painted Butterflies (via Deep Space Sparkle) These vibrant butterflies in the style of Eric Carle are so multi-dimensional with the layered patterns and colorful paints.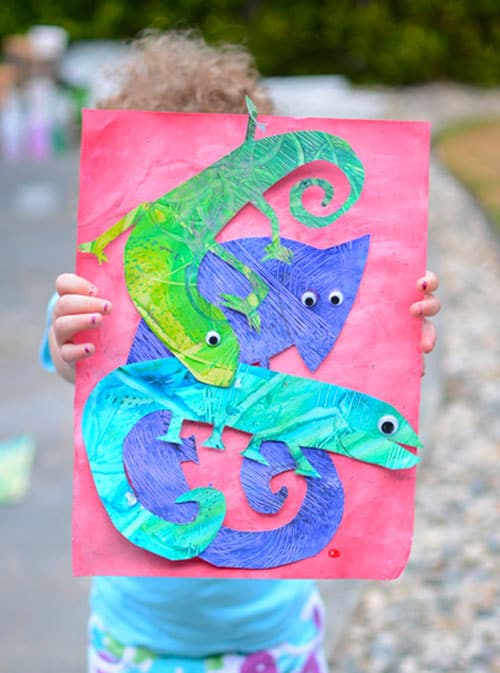 Chameleon Art (via Meri Cherry) This dazzling art print based on The Mixed-Up Chameleon is a fun interactive art project where little ones can make all kinds of fun, painted textures with some common household materials.
Also see: 8 Crafts Based On The Very Hungry Caterpillar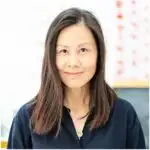 Agnes Hsu is a mom of three and has been inspiring parents and kids to get creative with easy activities and family friendly recipes for over 10 years. She shares her love for creative play and kids food to her 2MM+ followers online. Agnes' commitment to playful learning and kindness has not only raised funds for charity but also earned features in prestigious nationwide publications.