Most of us know the bright green and leafy vegetable known as kale to be a superfood, high in antioxidants and other healthy benefits. It can be a challenge to get any kids to eat vegetables and kale is no exception. Here are 8 creative ways to sneak some nutritious kale into your kids' foods with some super yummy ways you may have not thought of (kale fudge pops anybody?).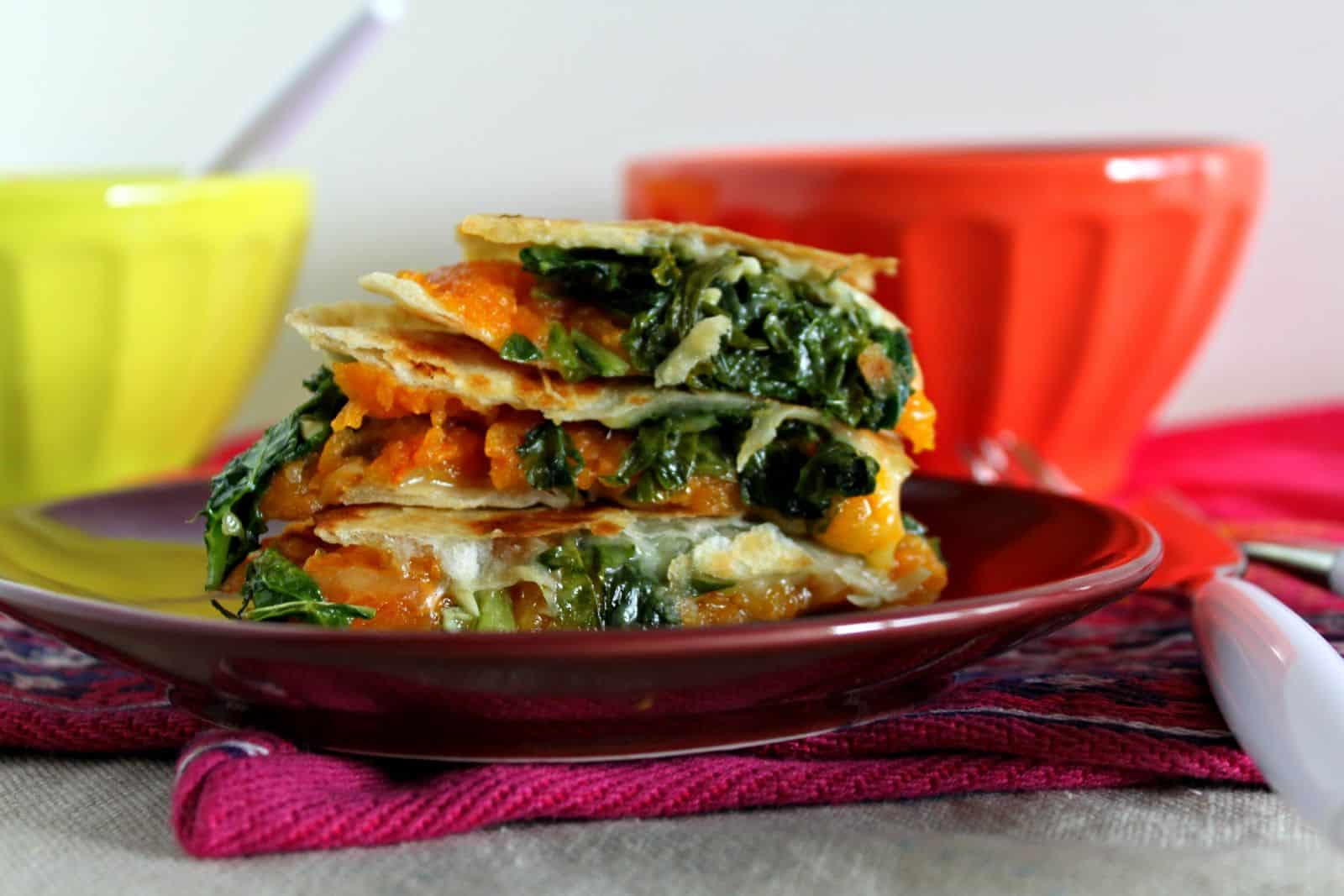 Kale and Butternut Squash Quesadilla (via Jewhungry) Quesadillas are already a kid-friendly food so you've got one hurdle down. Combining kale with the sweet taste of squash might just be the trick to getting kids to try this tasty variation.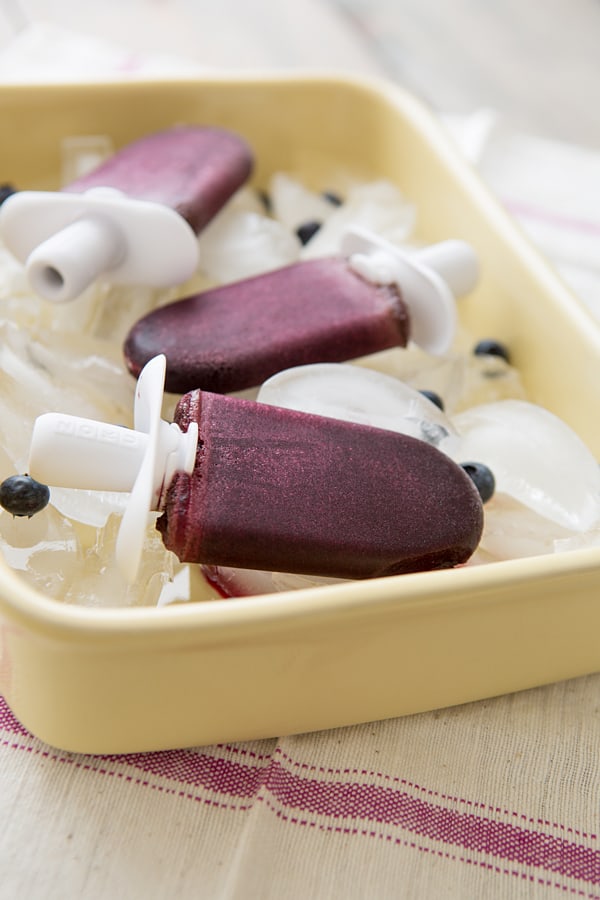 Blueberry Kale Pops (via Oh My Veggies) This recipe is extra sneaky because it combines two superfoods into one (blueberries and kale). Chances are your kids won't be the wiser in figuring out this yummy frozen treat is actually packed with nutrients.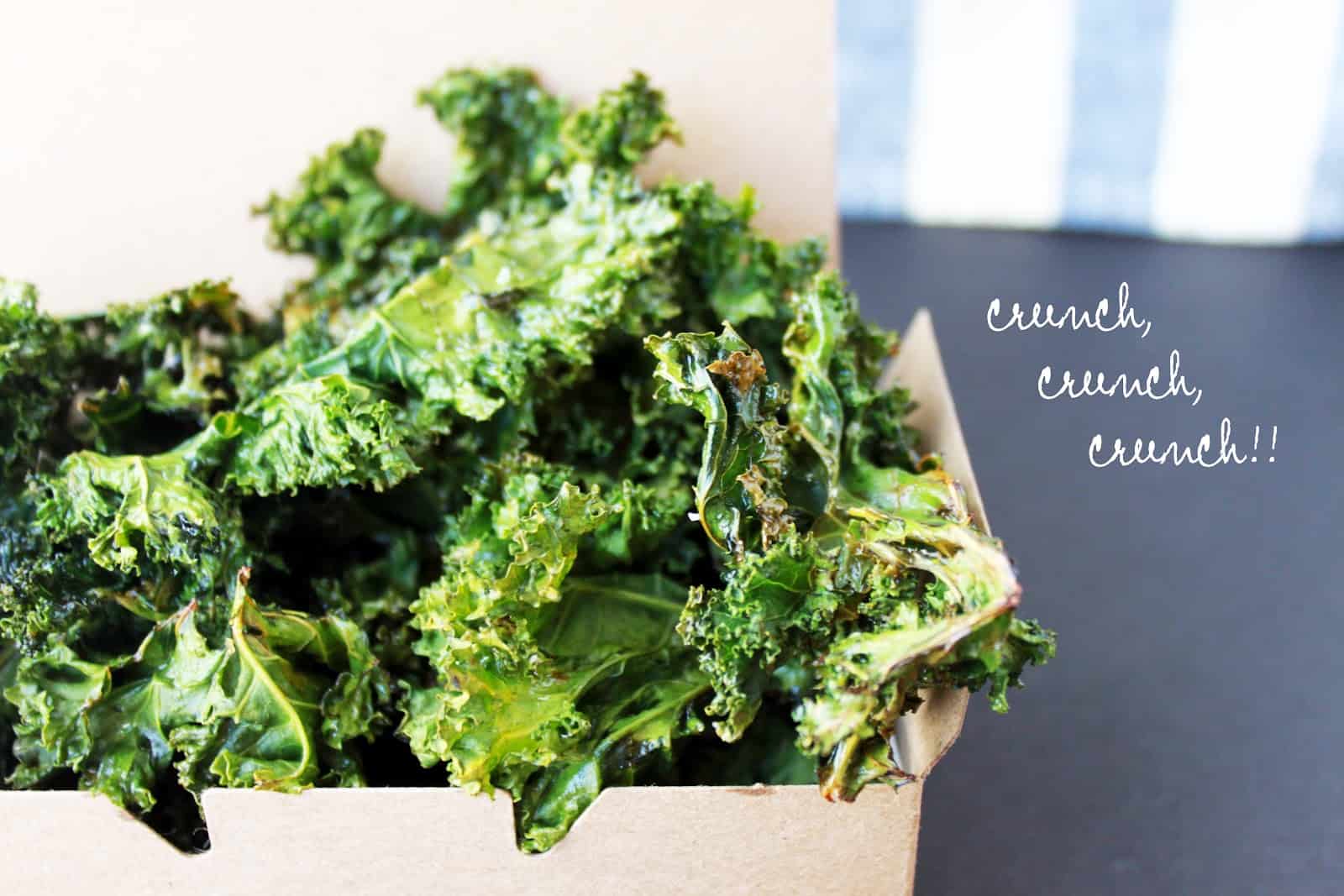 Crispy Kale Chips (via Forks and Kisses) My kids have had kale chips before and actually like them. Something about making kale crispy and well-seasoned takes the bite of bitterness away. Plus, this recipe's super easy and oven-baked (not fried).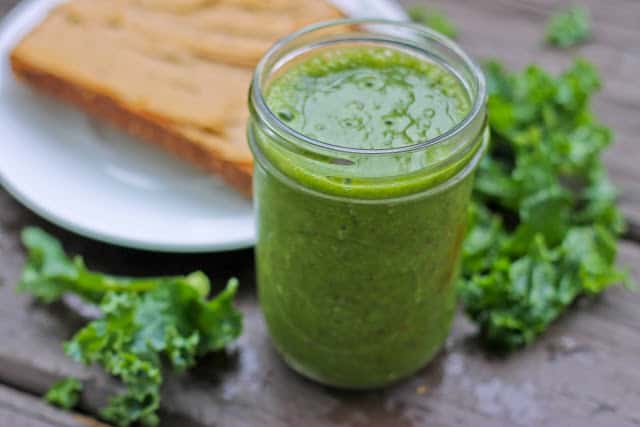 Green Monster Smoothie (via Love and Zest) Blend it up with this tasty smoothie packed with kale, but also filled with fruit to mask the flavor. If that doesn't convince your kids to try it, just tell them it's 'monster' juice which might just do the trick.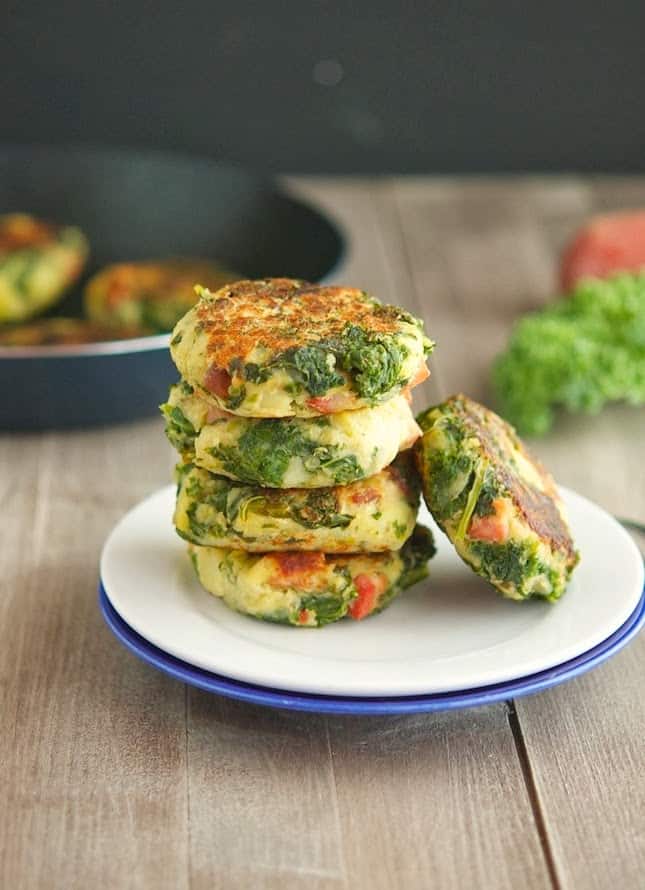 Bacon Mashed Potato and Kale Patties (via The Iron You) Bacon makes everything taste better and patties are a fun and easy way for kids to try anything (hopefully at least once).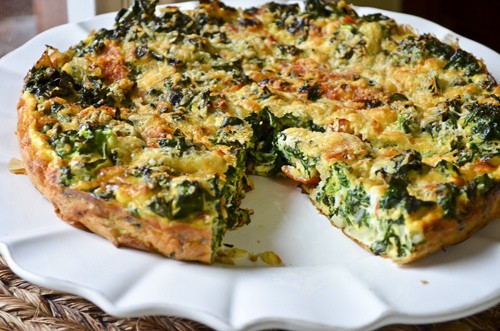 Kale Frittata (via Full Fork Ahead) This quiche-like recipe is a hearty, all-in-one meal that's got the protein and veggie quota you need in one dish.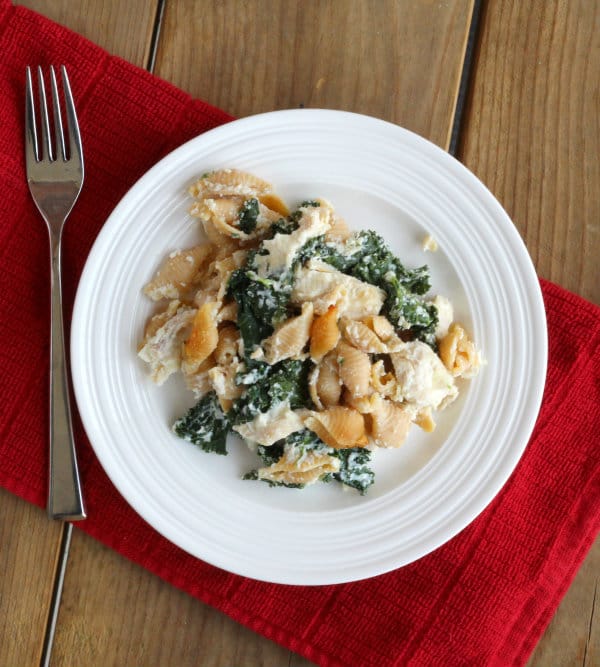 Chicken and Kale Casserole (via A Zesty Bite) This easy casserole dish is a breeze to put together in the oven and is another hearty and quick way to sneak some kale in.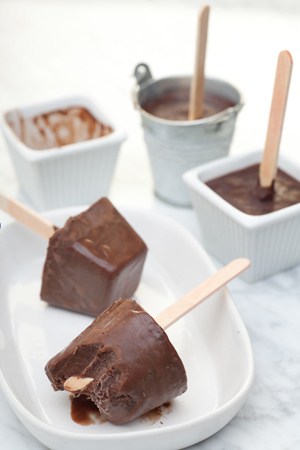 Chocolate Kale Fudge Pop (via National Kale Day) From the looks of it, you'd never guess this fudgy frozen treat has kale in it! Definitely a sweet dessert you won't feel too guilty about serving the kids.
For more ideas on how to get your kids to eat vegetables see:
Edamame: 8 Delicious Ways To Get Kids To Try It

5 Veggie Muffins so Good Your Kids Won't Mind Them

6 Fun Ways to Get Your Kids to Eat Broccoli
10 Kid-Friendly Ways to Eat Squash
8 Kid-Friendly Ways to Eat Sweet Potatoes.