Raspberries are the perfect summer fruit, fun for little fingers to eat, naturally sweet and easy to pack for lunch or snacks. They're also high in lots of good nutrients such as fiber and vitamin C. These pretty red berries pack a lot of nutrition in tiny bite-sized amounts. Take a look at these fun ways to add raspberries to your kids' menu. With refreshing options like raspberry lemonade pops (perfect for summer) or easy to eat turnovers, mini pies or quinoa muffins, these recipes are a sweet and delicious way to enjoy this summer time fruit.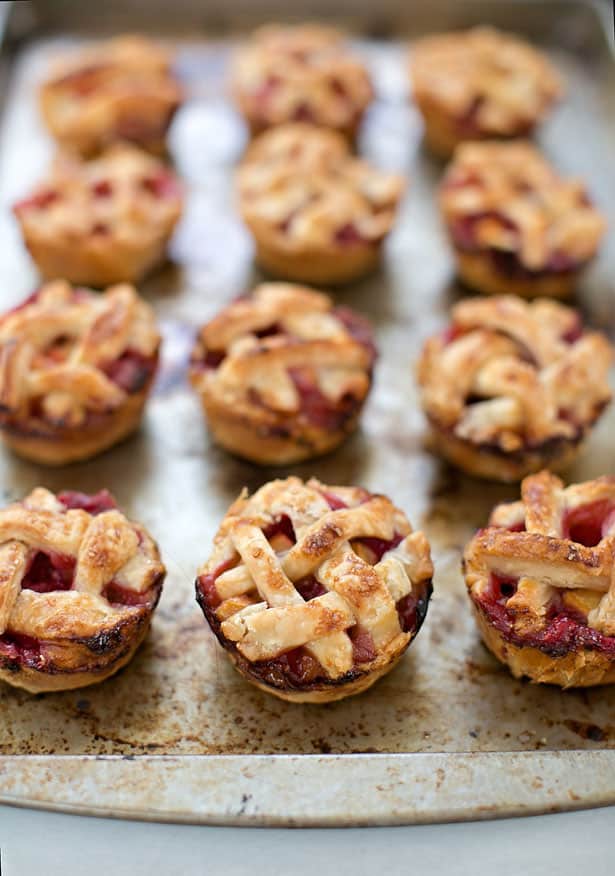 Mini Peach Raspberry Pies (via hello, Wonderful) Not only are these mini pies a delicious blend of raspberry and peaches, they're also a fun baking activity for kids to make in the kitchen.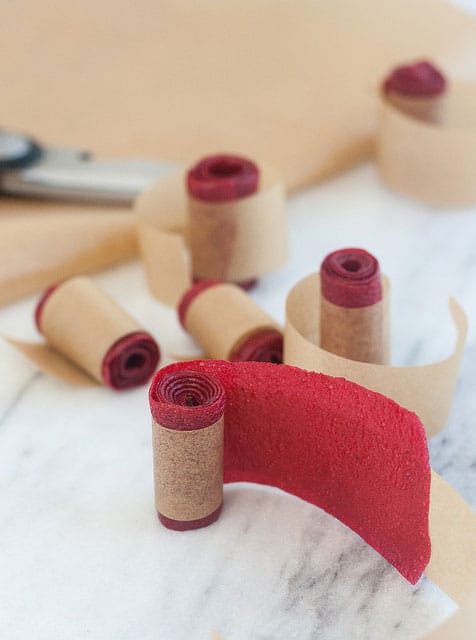 Raspberry Fruit Leather (via Tracey's Culinary Adventures) Why buy fruit roll-ups when you can make your own fresh version (with no added preservatives) with just a couple of ingredients.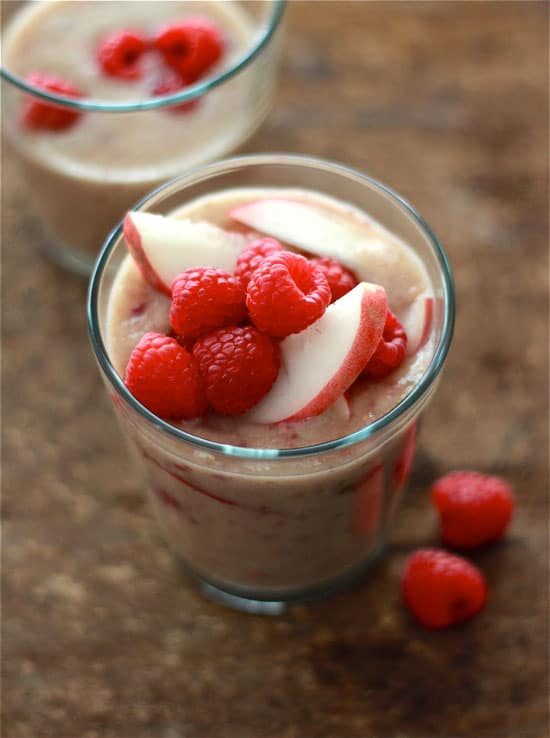 White Peach Raspberry Smoothie (via The Clever Carrot) Blend up summer fruits like peach and raspberries to make a refreshing drink. This one's also dairy-free in case your child can't have lactose.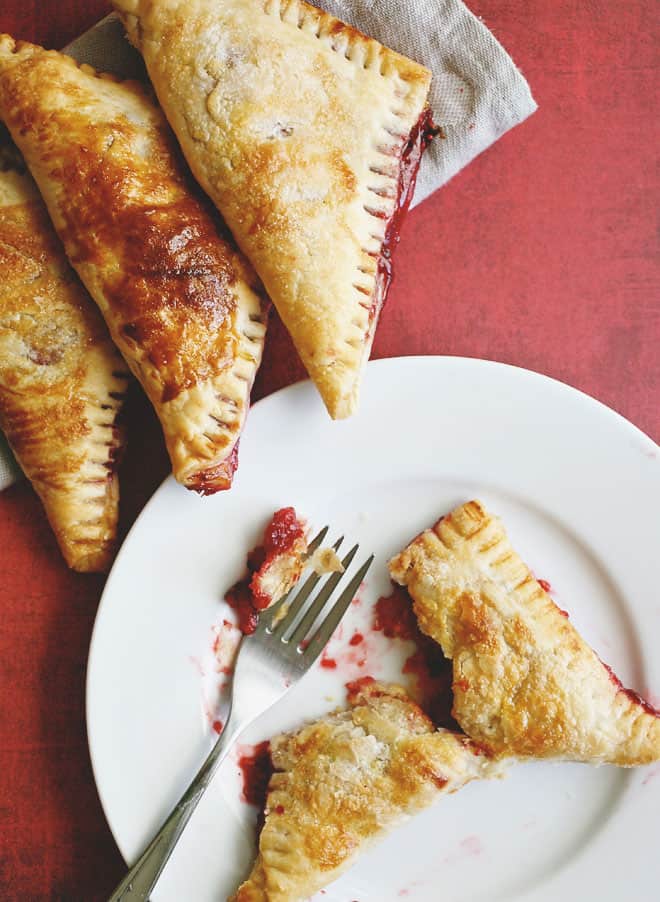 Raspberry Turnovers (via Beloved Green) Hand pies are an easy dessert to make and fun to eat. Sweeten these up with the taste of fresh, sweet raspberries.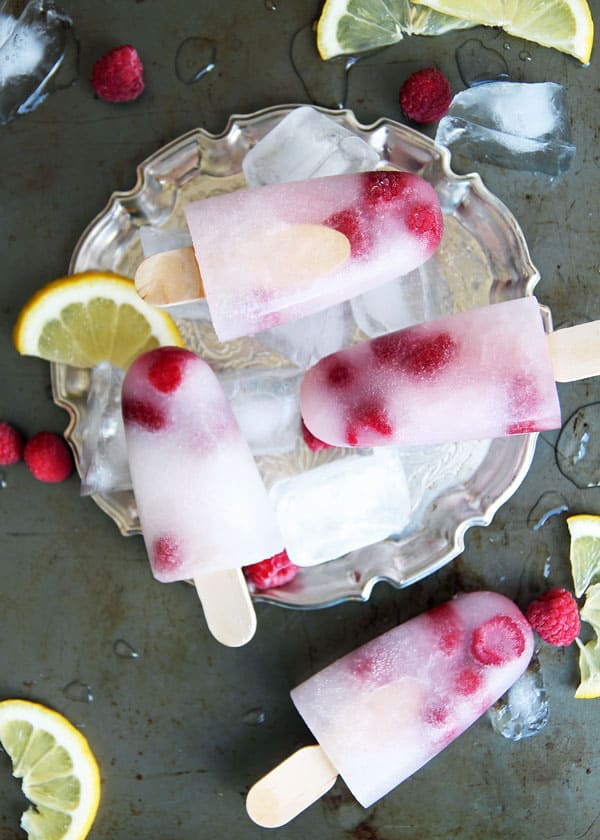 Raspberry Lemonade Popsicles (via Leelalicious) These easy raspberry lemonade pops are perfect when you want to give the kids a frozen treat that's not overly sweet or rich.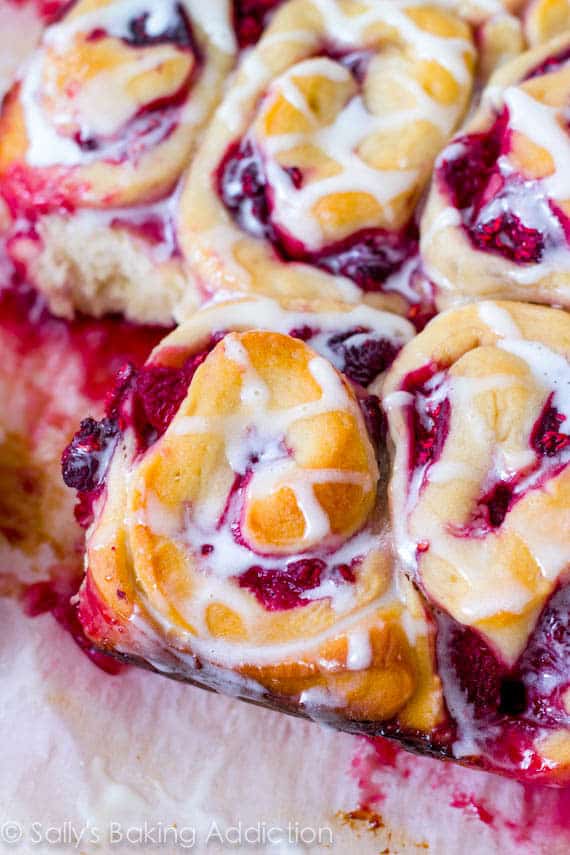 Raspberry Swirl Sweet Rolls (via Sally's Baking Addiction) Switch up the old cinnamon rolls and serve these sticky sweet and delicious raspberry ones instead.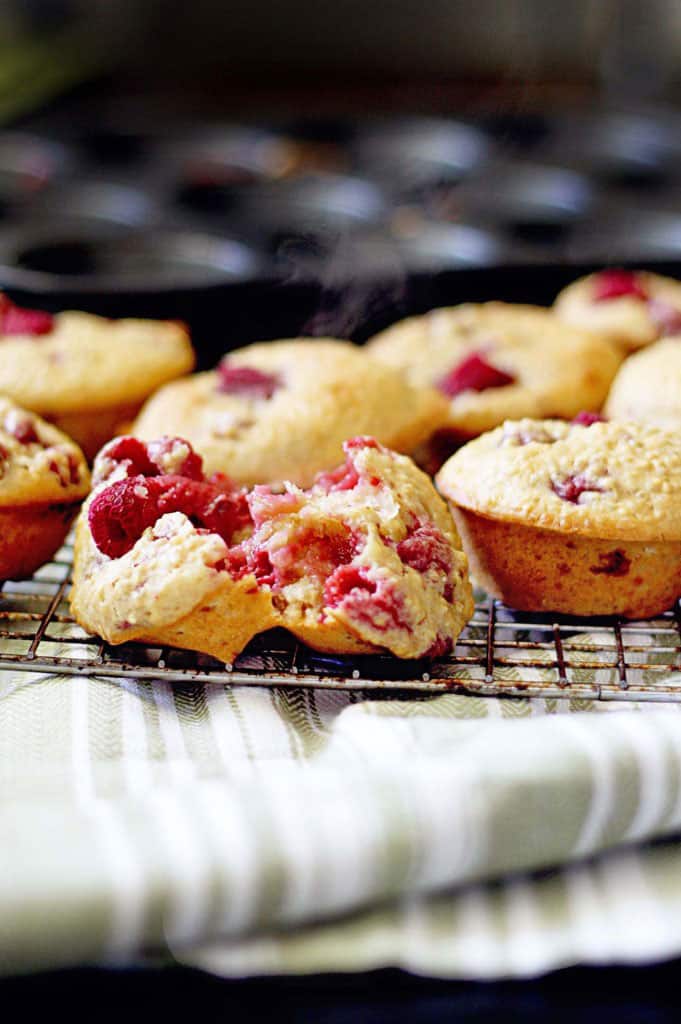 Raspberry Quinoa Muffins (via In Sock Monkey Slippers) Sneak in a little healthy quinoa in these tasty raspberry muffins. The kids probably won't even notice.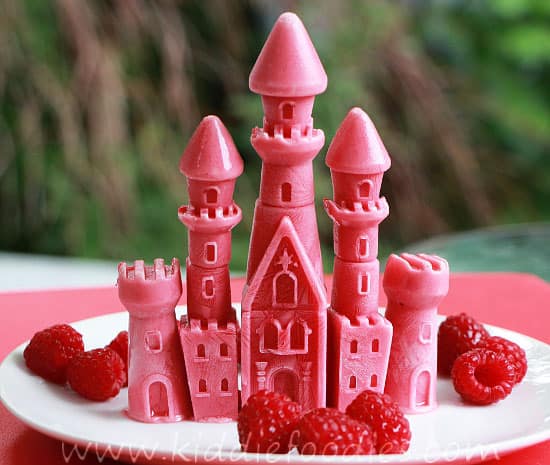 Raspberry Yogurt Castle (via Kiddie Foodies) I don't know any little princess who wouldn't love taking a bite out of this majestic and fun ice raspberry castle!
For more kid-friendly food ideas, see:
8 Yummy Ways For Kids To Eat Blueberries

10 Delicious Kid-Friendly Strawberry Treats
8 Refreshing Fruit Popsicles

8 Fruit Muffins Kids Will Love

10 Pinktastic Ways to Get Kids to Eat Beets

7 Scrumptious Kid-Friendly Corn Recipes

6 Fun Ways to Get Your Kids to Eat Broccoli

8 Ways to Sneak Kale Into Your Kids' Foods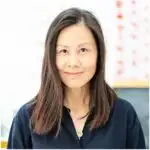 Agnes Hsu is a mom of three and has been inspiring parents and kids to get creative with easy activities and family friendly recipes for over 10 years. She shares her love for creative play and kids food to her 2MM+ followers online. Agnes' commitment to playful learning and kindness has not only raised funds for charity but also earned features in prestigious nationwide publications.