I was recently shopping for rain boots for my kids and was dazzled by the variety of fun and cheerful designs. Given these shoes are for combating dreary rainy days, it almost seems paradoxical that most rain boots are the epitome for whimsy and happy designs. Here are 8 stylish and fun rain boots that will make any rainy day feel like a sunny one.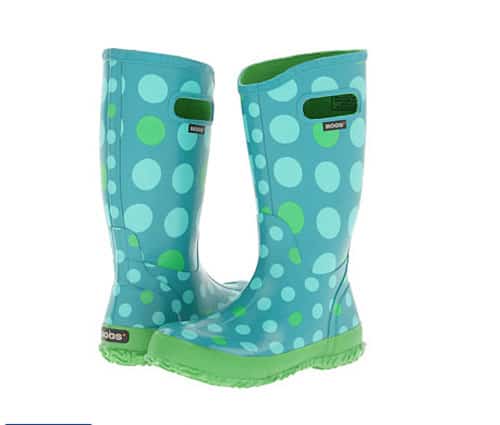 Bogs Kids Dots $50. These adorable dots will make your little one stand out in the rain while making puddles. The pull on handles make it easy for little hands to put them on.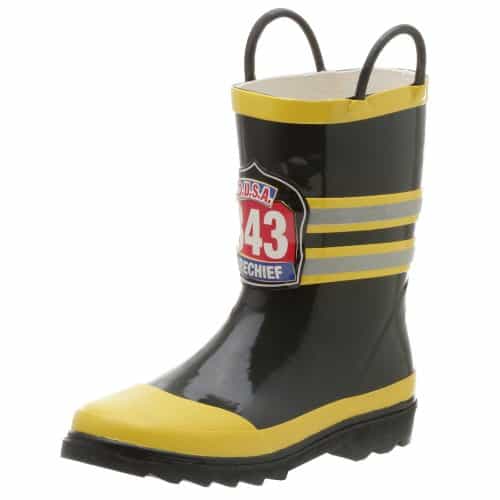 Western Chief Fireman Rain Boots $29.95. This one's a perfect fit for the fire truck loving little chief at heart.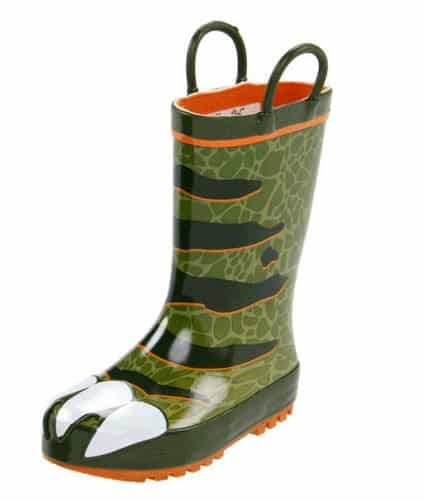 Dinosaur Rain Boots $23.99 – $30. Splashing in the rain requires some big paws – and there's nothing more fitting (and cute) than these large dinosaur ones.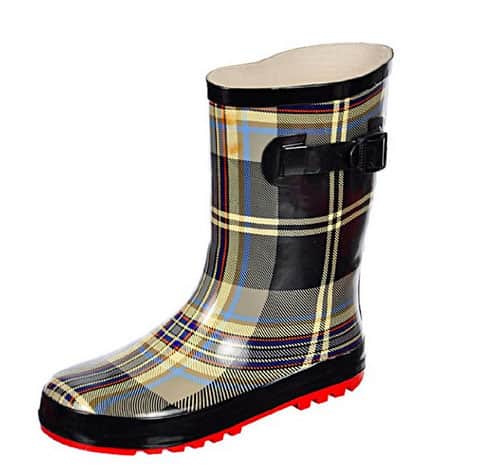 Henry Ferrera Plaid Rain Boots $16.99. Your little prepster will feel right at home with these traditional plaid boots, complete with stylish red soles.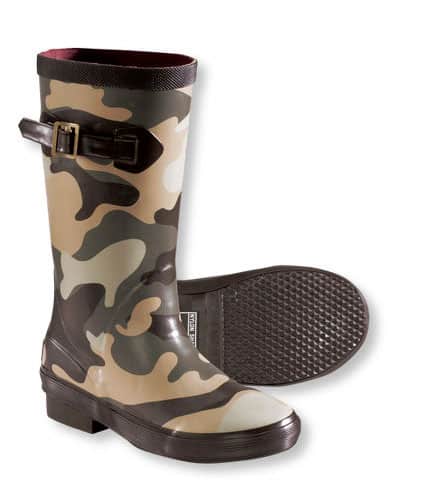 LL. Bean Camo Wellies $44.95. Classic English style Wellies get a rugged makeover with this durable rubber camo design that won't 'stiffen or crack with exposure to the elements.'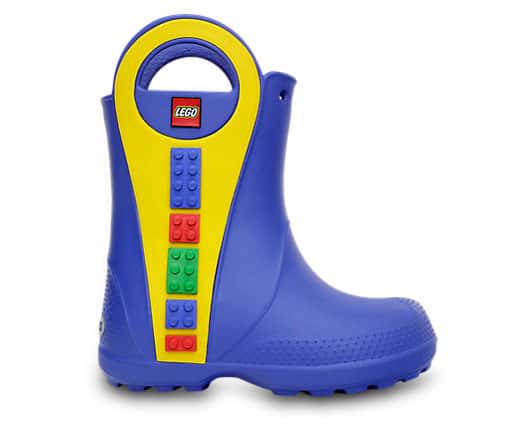 Crocs LEGO Rain Boots $39.99. Yes, Crocs also come in a rain boot style. And not only that, with a fun LEGO design too. These boots are versatile enough for both rainy and sunny days.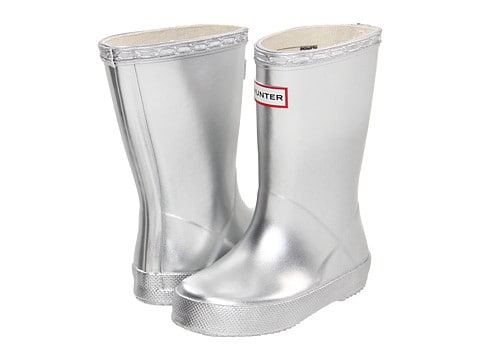 Hunter First Gloss Silver Rain Boots $50. A pop futuristic style boot that's chic and simple at the same time.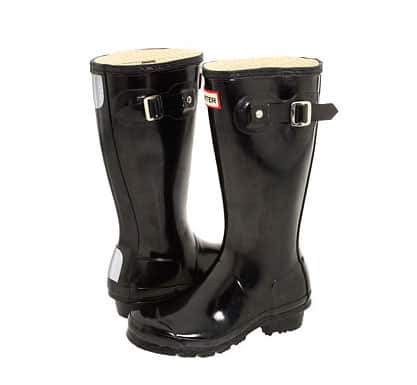 Hunter Original Gloss $75. This traditional vulcanized natural rubber boot is classic, timeless and will stand the test of many rainy seasons.