Think outside the box with these fresh takes on bento lunches. These lunches actually seem do-able and won't take forever. And what a surprise for kids to open their lunches and find a sandwich shaped like a dinosaur, or a car, or even a crocodile!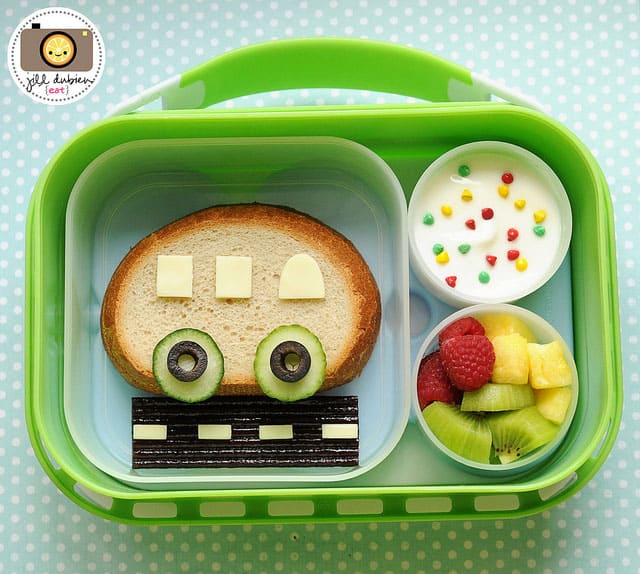 Car Bento (via Meet the Dubiens) A few creatively placed pieces of cucumber and cheese make this sandwich ready to hit the road.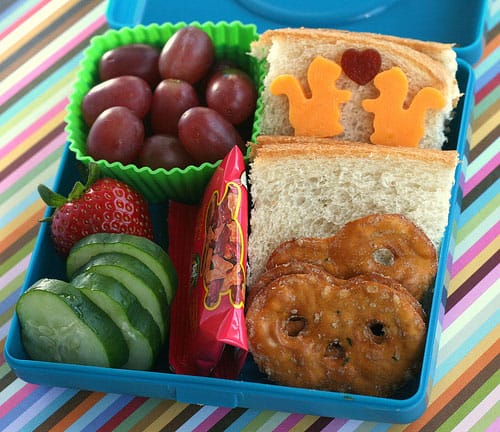 Bunny Bento (via Another Lunch) A box packed full of nutritious and delicious nibbles. Animal cut out cheese makes this too cute to pass up.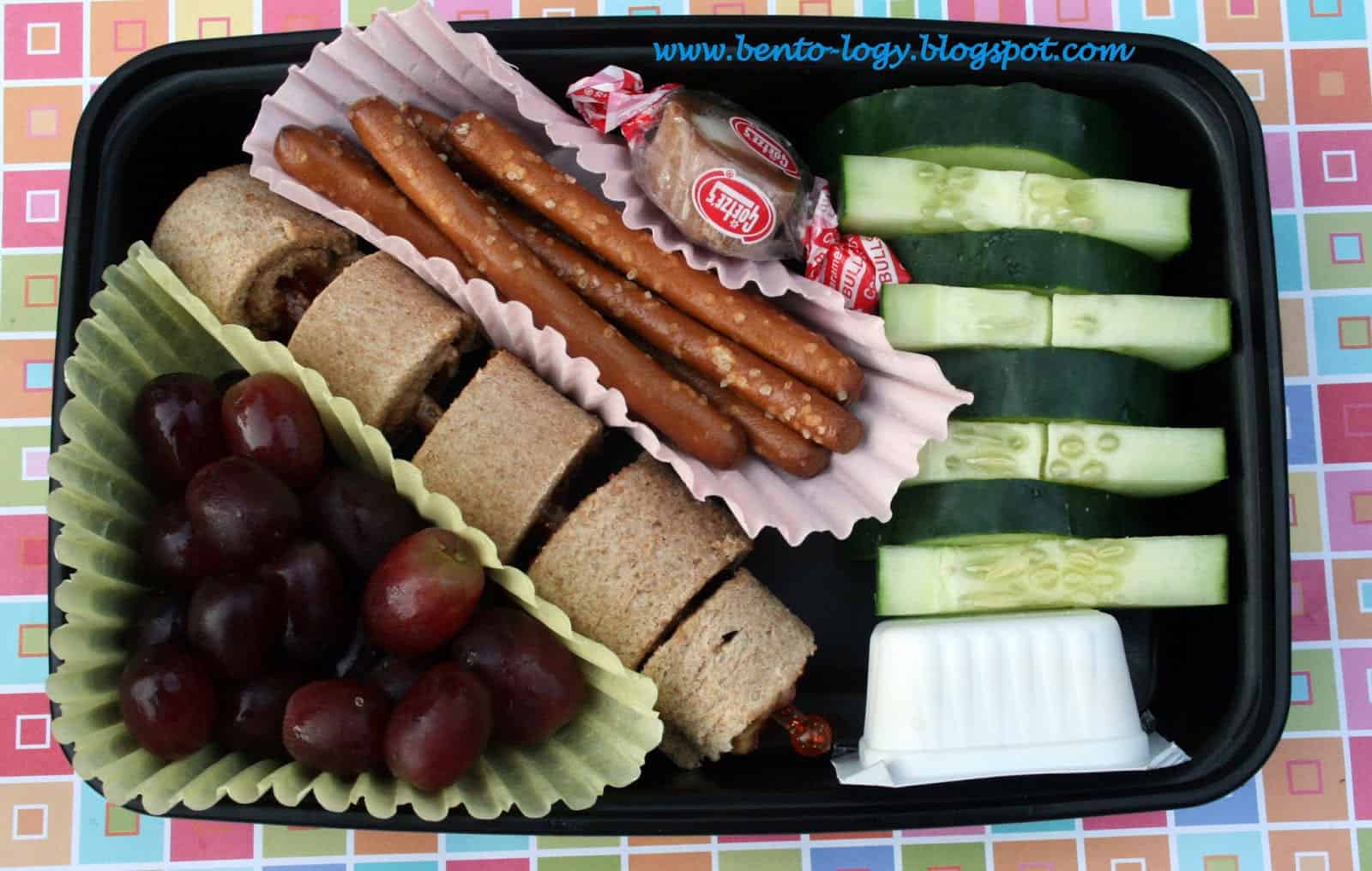 Peanut Butter & Jelly Roll Ups (via Bentology) Bite-size PB&J roll ups on a skewer leave plenty of space for other goodies.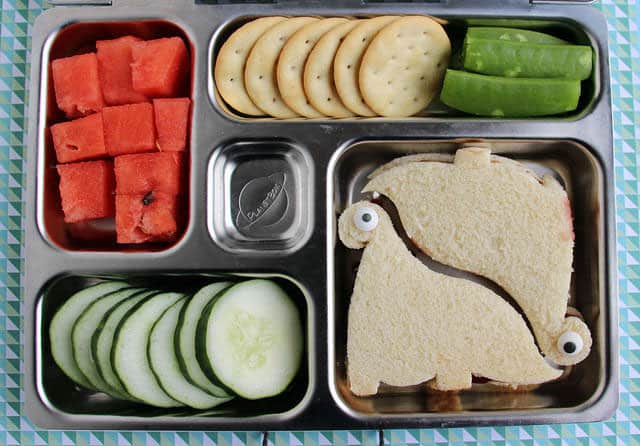 Dinosaur Bento (via Wendolonia) A few trims and cuts transform a triangle sandwich into a dashing dinosaur.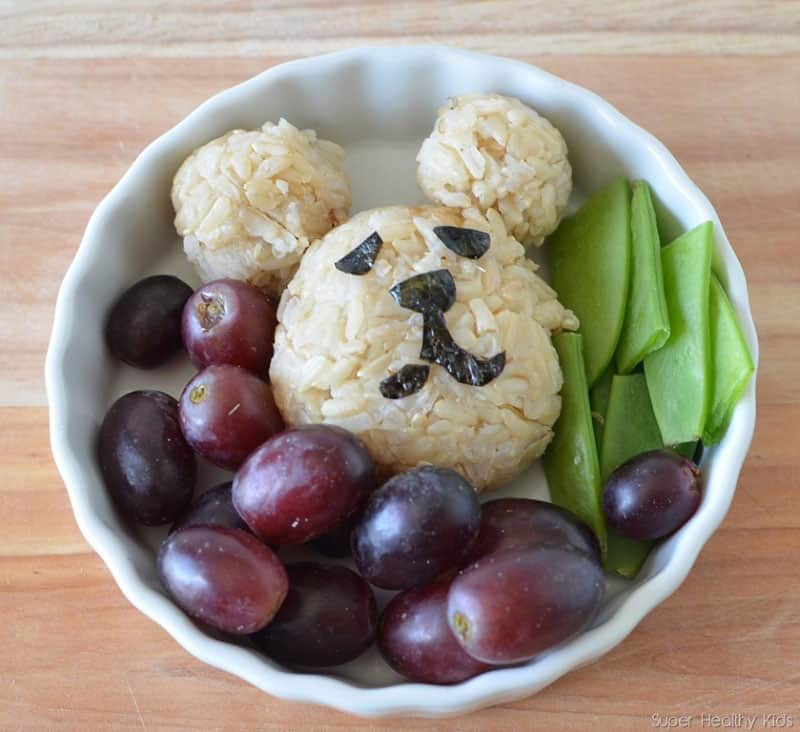 Brown Rice Bear (via Super Healthy Kids) An adorable, easy, and "beary" vitamin-rich meal.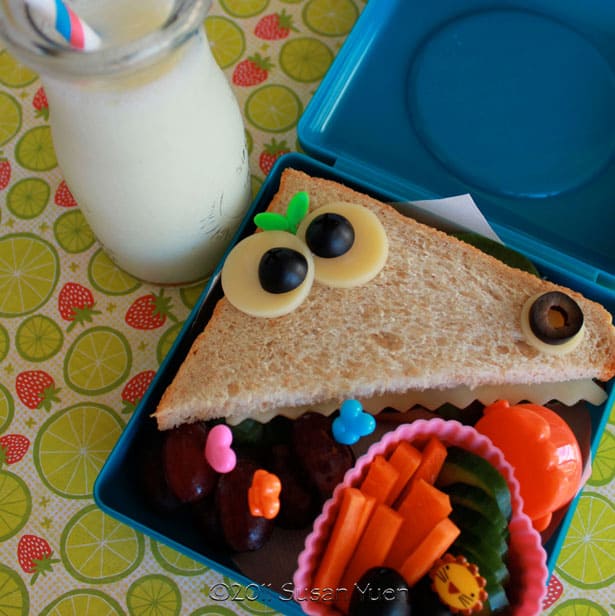 Crocodile Sandwich (via Susan Yuen) Kids will get a kick out of this silly and yummy lunch.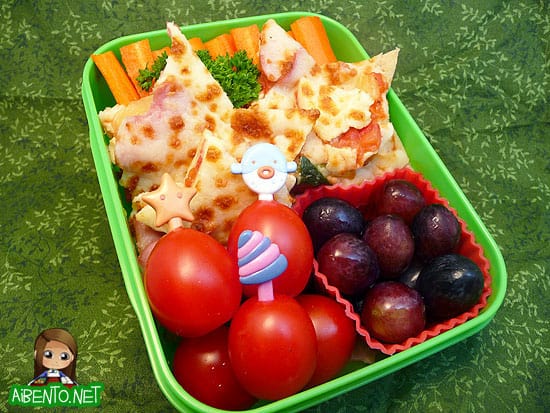 Star Pizza (via Ai Bento) Brighten up leftover pizza by cutting it into stars and throwing in a few cherry tomatoes.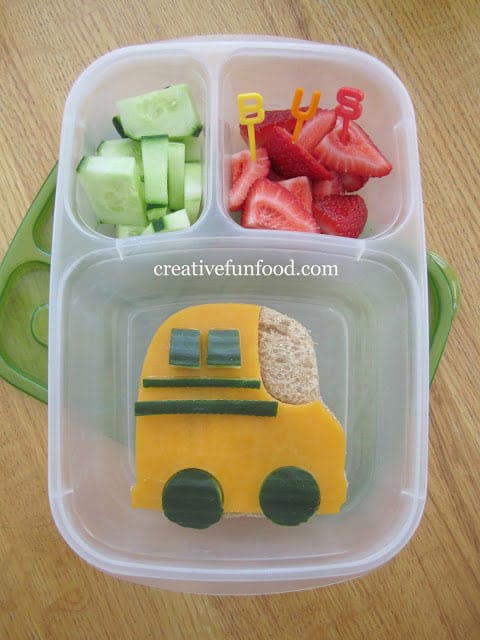 School Bus Bento (via Creative Fun Food) Cheddar cheese makes for a perfect school bus with that distinctive golden yellow.