Sweet potatoes are often one of baby's first mashed up foods and it's no wonder why. Naturally sweet, earthy and with a texture that's pleasing to the palate, sweet potatoes are not only baby, but also kid-friendly. On the nutritional side, they're rich in good-for-you beta-carotene, vitamin C and high in fiber. Here are 8 unique ways to serve up this yammy, root vegetable with tons of kid appeal!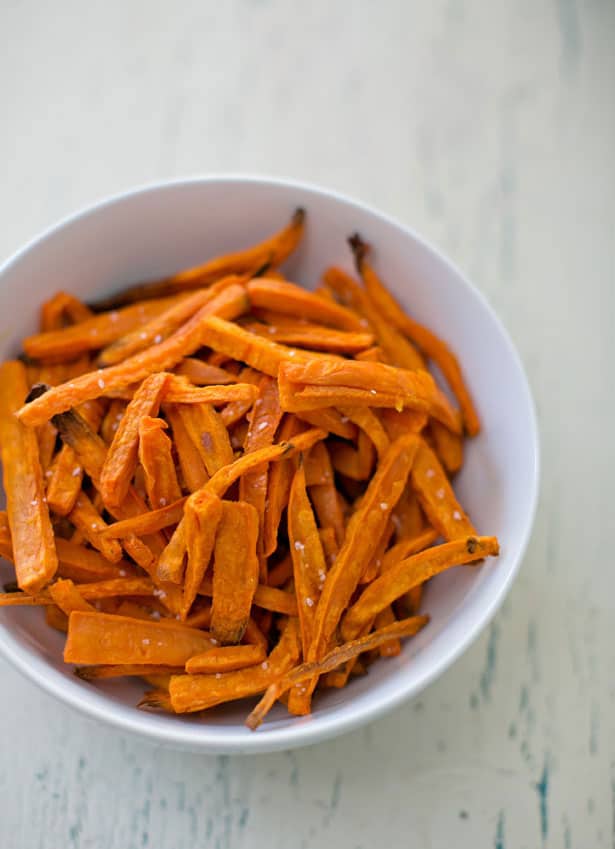 Crispy Baked Sweet Potato Fries (via hello, Wonderful) Here's our quick recipe for turning sweet potatoes into oven-baked fries. Seasoned with salt, they're a snack that quickly disappears and a tasty complement to round out any meal.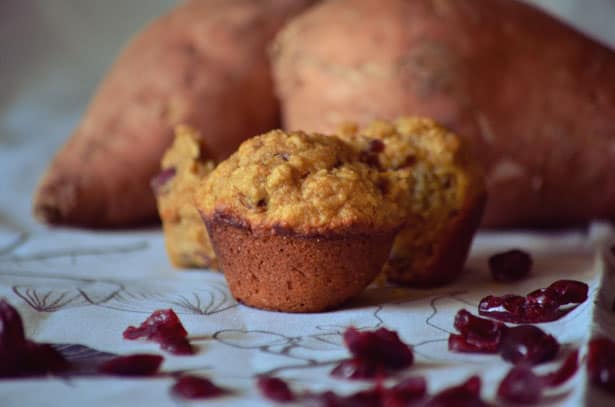 Sweet Potatoe Mini Muffins (via Make Ready) The perfect bite of sweet potato, this mini muffin recipes also features apples and cranberries for a naturally sweetened treat.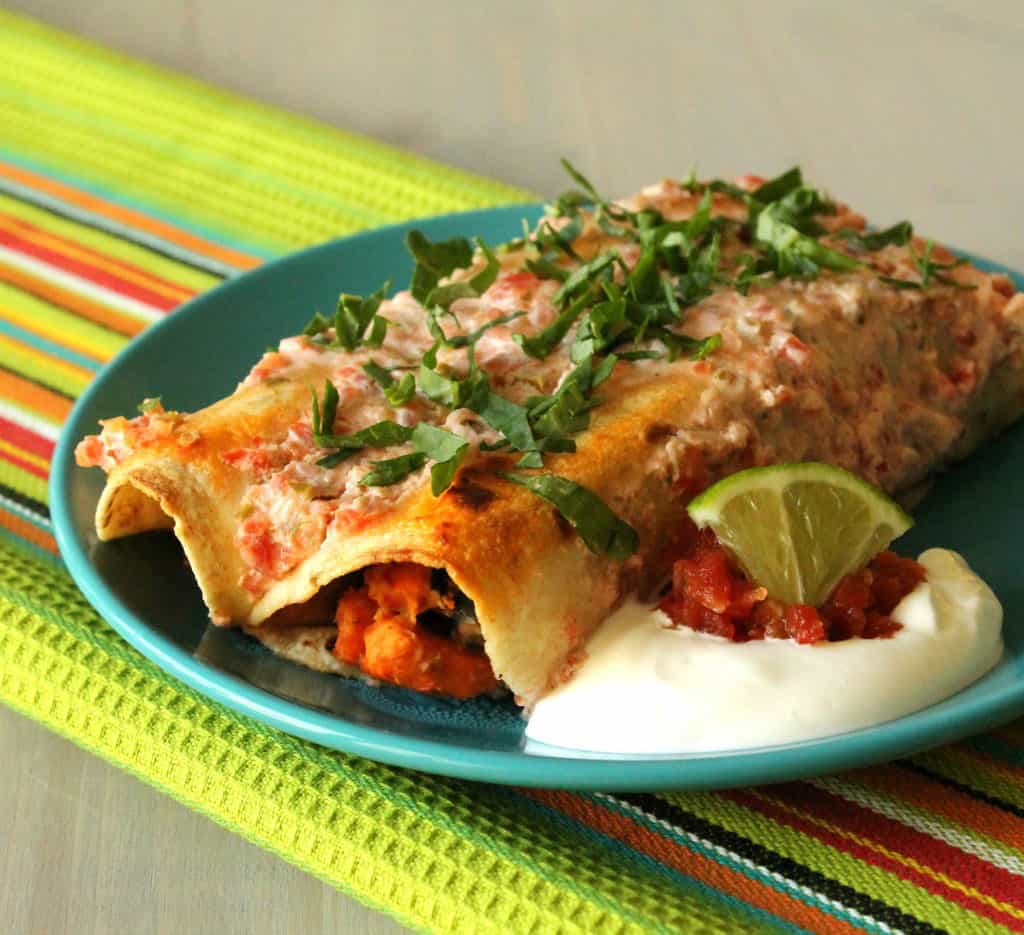 Sweet Potato Black Bean and Kale Enchiladas (via Foodtastic Mom) For a little Mexican-inspired kick, try this sweet potato enchilada recipe that's meatless and also includes kale for a nutrient packed meal.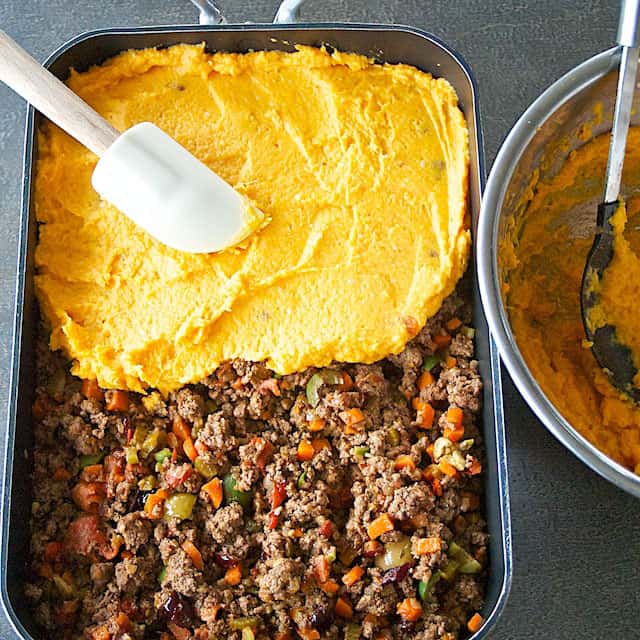 Sweet Potato Cottage Pie (via Oui, Chef) Just like Shepherd's pie with sweet potatoes instead, this classic, savory dish is so comforting and makes the perfect Sunday dinner casserole to make with your kids.
Sweet Potato Pie Pops (via Little Miss Momma) Here's a pie you won't mind indulging your kids in once in a while. These adorable mini pie pops are filled to the brim with sweet potato filling!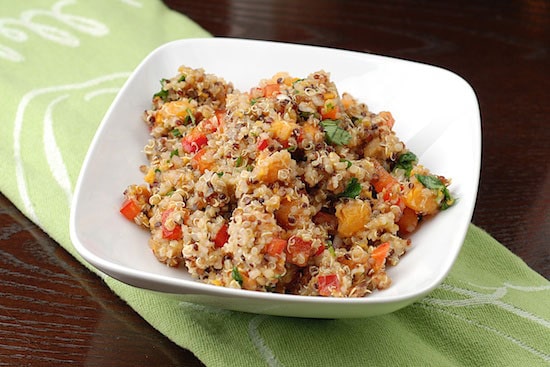 Sweet Potato Quinoa Salad (via Stylish Cuisine) Quinoa and salad – two words most parents would love to include more in their kids' menu. Why not try it combined as a sweet potato salad? That might just do the trick to get kids to eat more of this good stuff.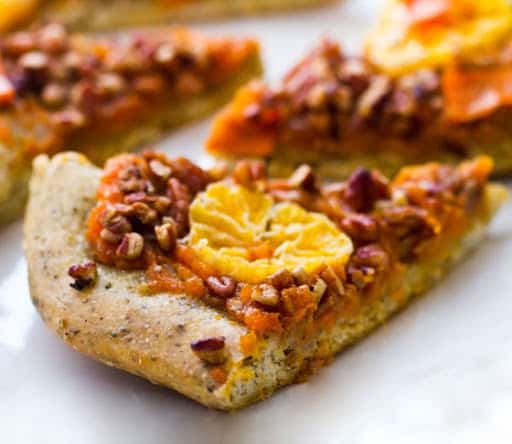 Sweet Potato Pizza (via Healthy. Happy. Life) Kids will love the bright orange colors on this healthy pizza! Sweet potatoes, Clementines and pecans combine to make an unusual, but kid-friendly pizza.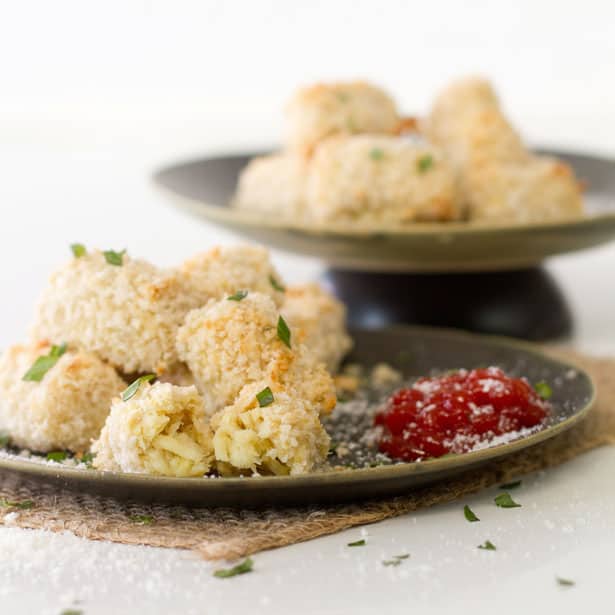 Sweet Potato Tater Tots (via Pretty Little Dishes) Shaped just like the freezer version we're all familiar with, but oh so much healthier and better for you, these grated sweet potato tots are baked not fried.
For more ideas on how to get your kids to eat vegetables see, 5 Veggie Muffins so Good Your Kids Won't Mind Them, 6 Fun Ways to Get Your Kids to Eat Broccoli, 8 Ways to Sneak Kale Into Your Kids' Foods, and 10 Kid-Friendly Ways to Eat Squash.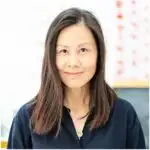 Agnes Hsu is a mom of three and has been inspiring parents and kids to get creative with easy activities and family friendly recipes for over 10 years. She shares her love for creative play and kids food to her 2MM+ followers online. Agnes' commitment to playful learning and kindness has not only raised funds for charity but also earned features in prestigious nationwide publications.