"Isn't there anyone who knows what Christmas is all about?" I love this quote from the iconic Charlie Brown Christmas special. The holiday season is definitely a time for receiving, but it's also a special time to show your kids that giving can be just as rewarding.
This year, my 4 year old daughter helped me pack up boxes of gently used toys we no longer use to donate and one of her answers when I ask her how she's been nice this year is "I gave my toys away." The message of giving is definitely starting to resonate with her, even at a young age. This year, consider these 8 inspiring ways to engage your kids in the spirit of giving.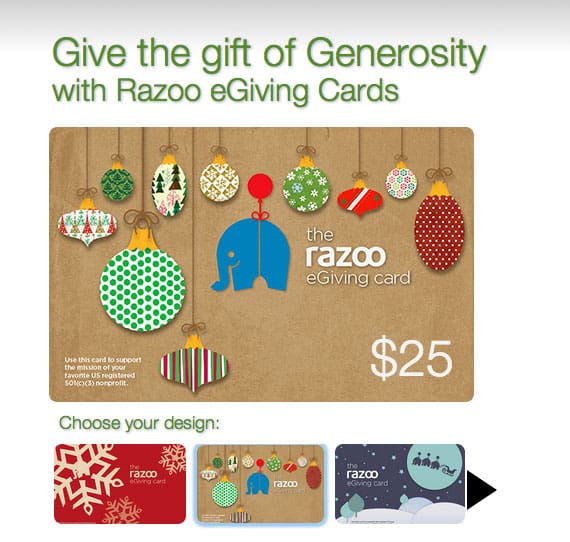 Razoo eGift Card This company allows you to give your friends and family an eGift Card to donate to any of their favorite charities from $10-$500. This is the ideal gift that keeps on giving.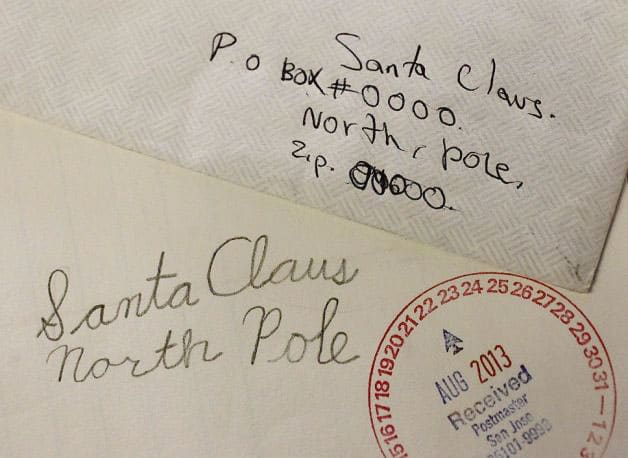 Donate Gifts to Kids Who Write Letters to Santa This article from SF Gate (I'm local to the San Francisco Bay Area) was so touching to read. The letters are often heartbreaking with some kids asking just for food, coats and jobs for their family. Volunteers can pick upl letters, wrap a gift for the child in asking and the postal service will make sure it's sent. Check your local postal unit to see if they have similar services offered.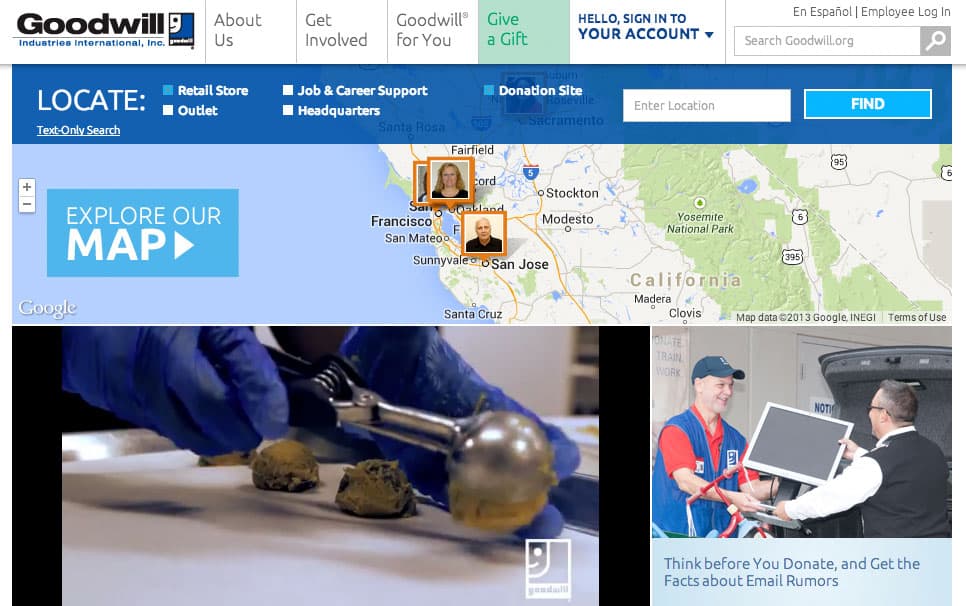 Donate to Goodwill This is an easy way you can teach a young child to give by packing items (engage them in the sorting so they feel involved) and dropping them off your local Goodwill together.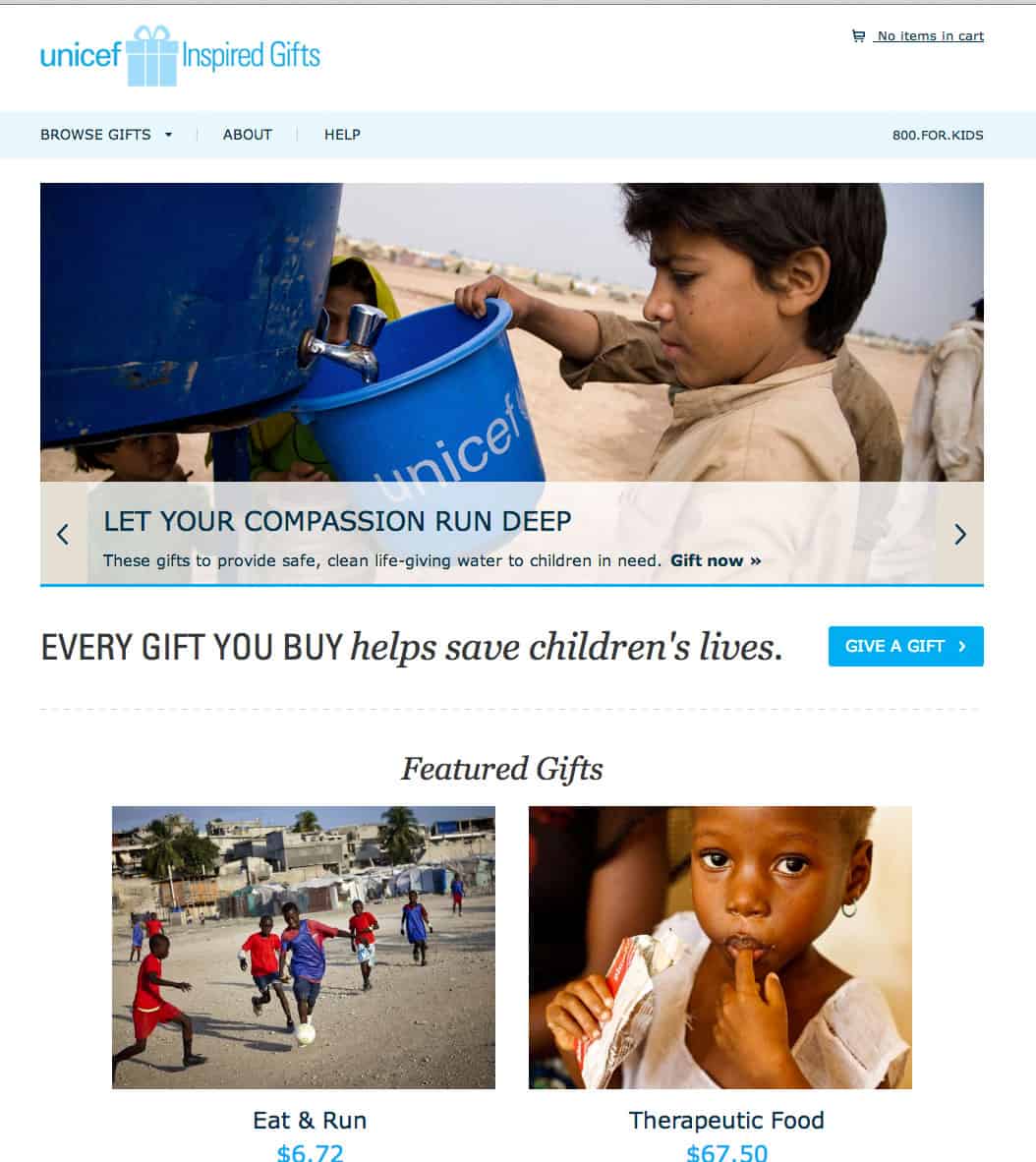 Unicef Inspired Gifts A visual way to show your child how other children may need help and get his or her help in donating a gift. This helpful site shows you exactly what the children in need will receive per gift so you can explain to your children how their giving will be impacted.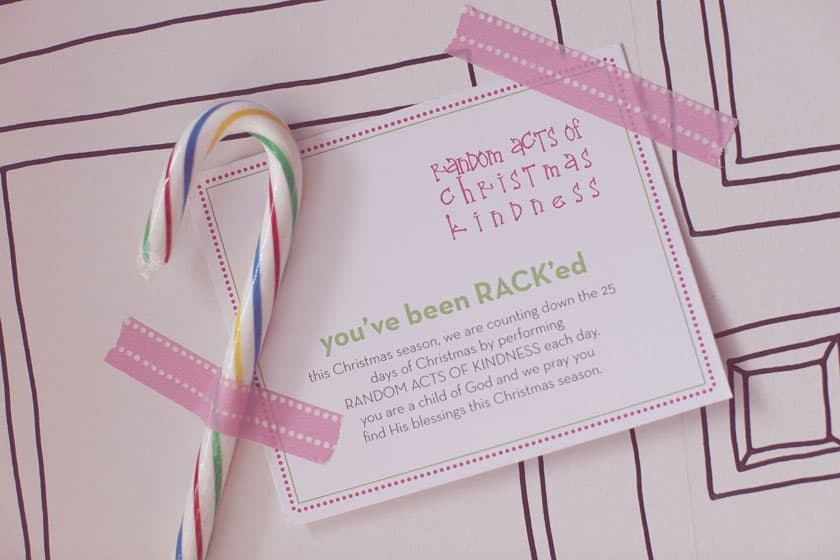 RACK'ed (Random Acts of Christmas Kindness) (via TSJ Photography) Find out how this mom did a small act of kindess each day with her kids and how you can RACK others (print out the free printable RACK cards to write your own). Check out the original site which inspired this idea for lots of suggestions on small acts of kindness.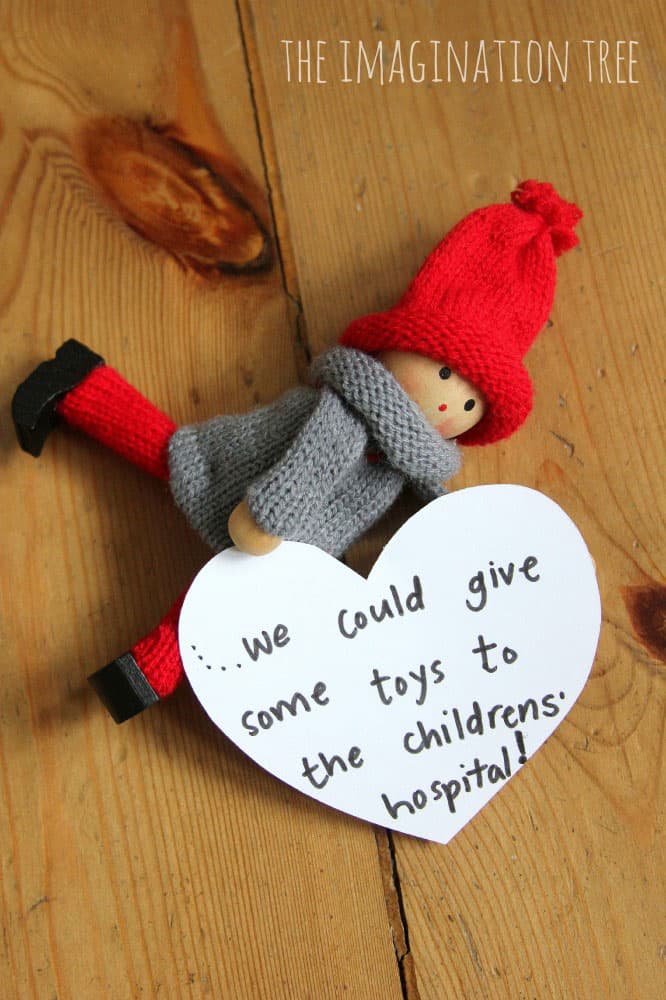 Kindness Elves (via The Imagination Tree) I love this concept which is a more giving version of the popular Elf on the Shelf concept. Make your own little elves and sprinkle them around the house daily with suggestions for small acts of kindness each day for kids to do.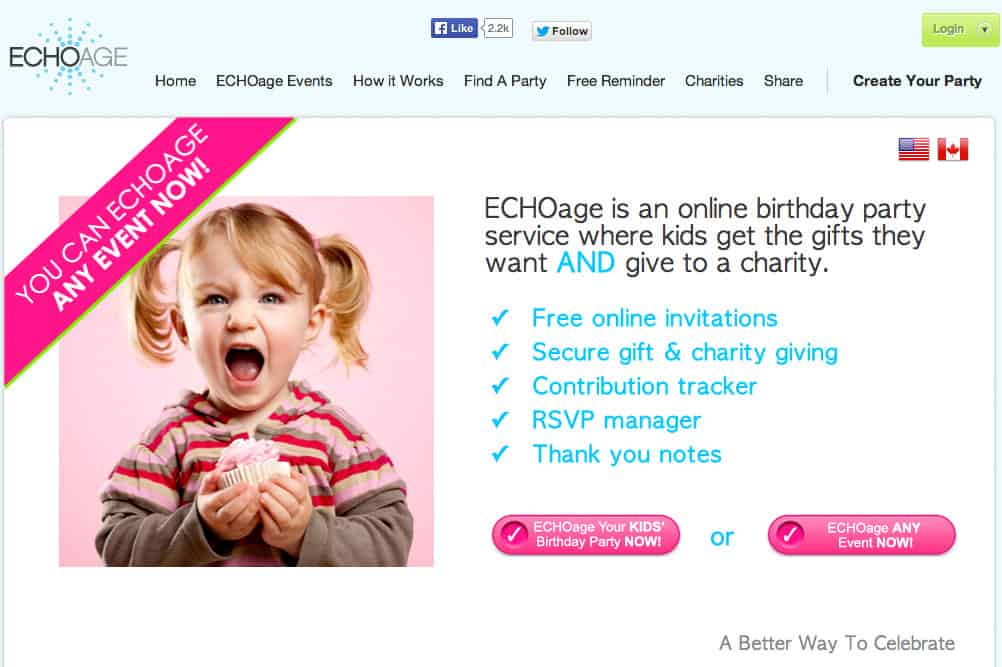 ECHOage – Parties that Give Back How many times have you thrown a party for your child and become ladden with gifts they don't necessarily need? If you've got a December birthday coming up (or any month, really), you can use ECHOage to make free online party invitations where kids choose their presents and charity and guests contribute to both. A wonderful way to celebrate and give at the same time.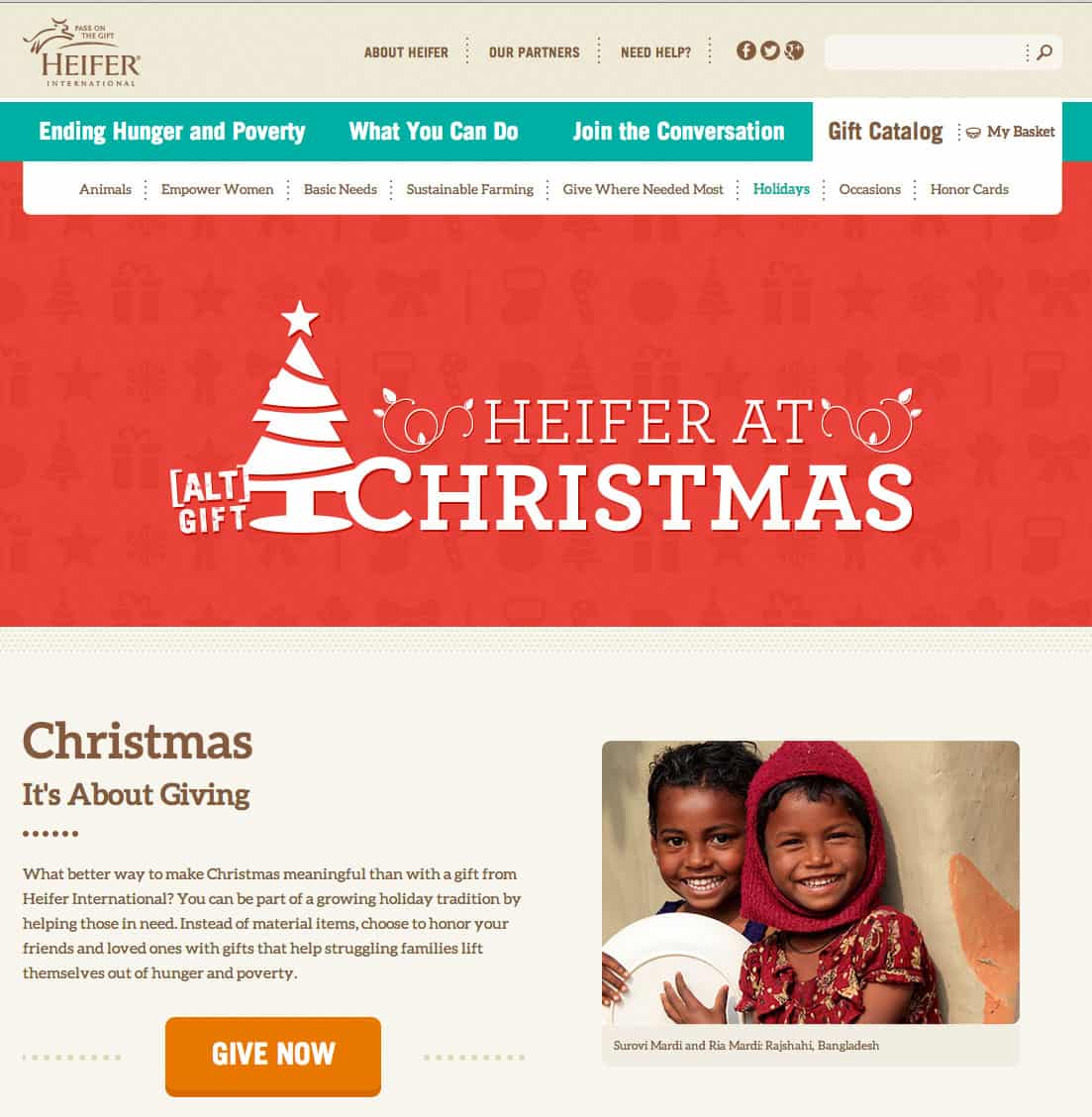 Heifer International This nonprofit strives to end hunger, poverty and care for the earth. Check out their Christmas gift giving page with your kids for visual ideas and ways you can help send a gift from denominations as low as $10. I love the Hope Basket which gives a flocks of chickens and rabbits to families and education/training for the animals.