It's certainly easy to buy a Halloween costume, but where's the fun in that? I know many of us don't have a lot of free time, but these simple DIY costume ideas are quick, easy, and serve a dual purpose- parents and kids can bond while creating these fun costumes together, and kids will certainly enjoy their costumes as they trick-or-treat.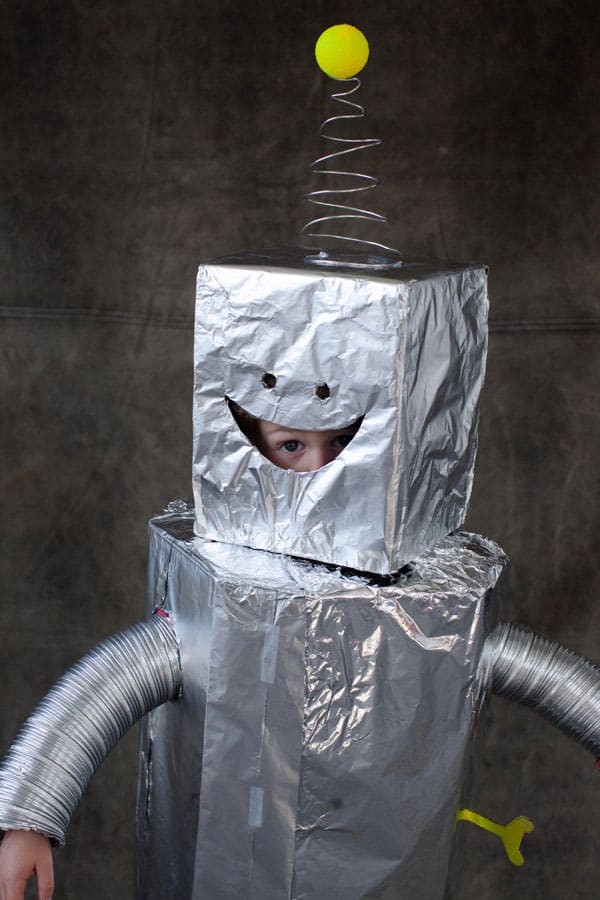 Tin Foil Robot (via Oh Happy Day) With some wires, piping, boxes, and foil you'll have yourself the cutest little robot in no time.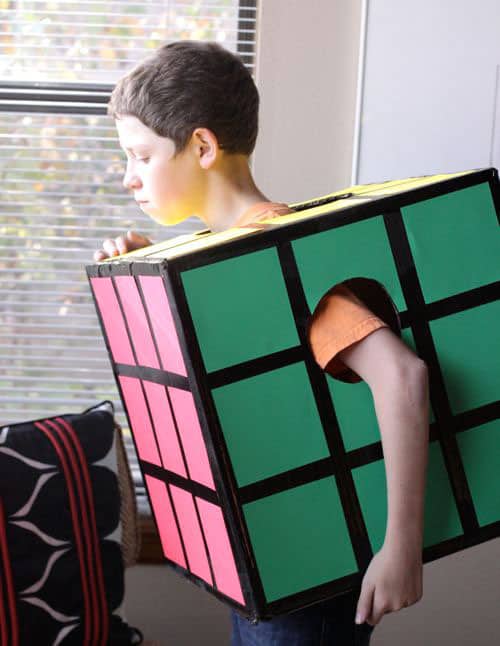 Rubik's Cube (via Design Mom) This imaginative costume is nothing more than a square cardboard box decorated with colored paper and tape.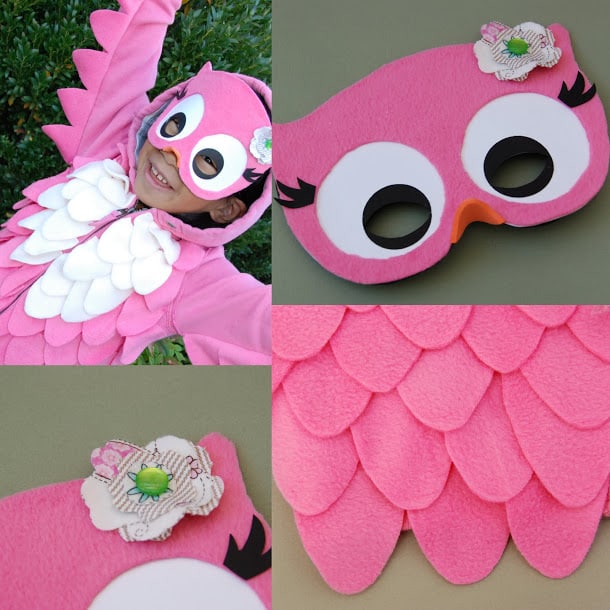 Adorable Pink Owl (via Pure Joy Events) Not only is this costume enchantingly cute, it will also keep kids cozy and warm.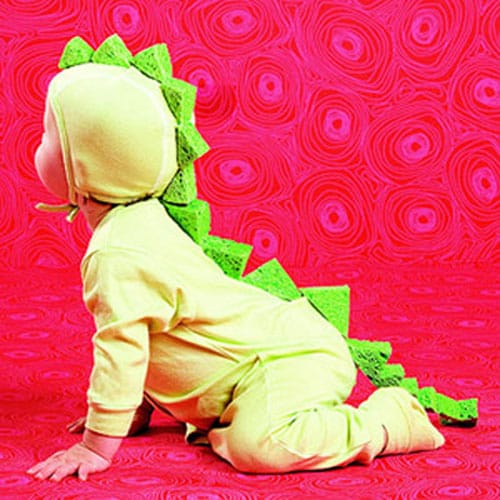 Cute-a-Saurus (via Kids Stuff World) Older toddlers can easily adapt this costume idea by using a one-piece pajama suit.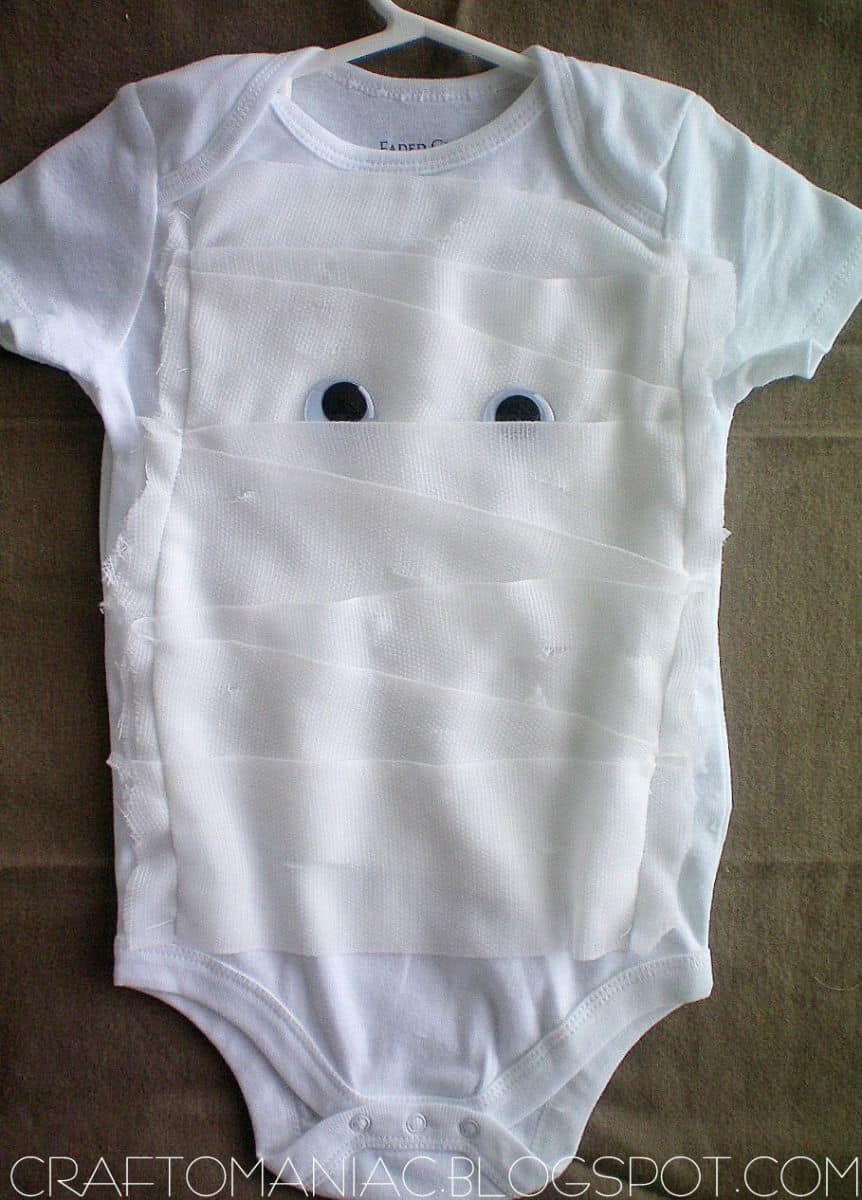 Mummy Baby (via Craftomaniac) Don't sew? No worries. Fabric glue will work just fine for this costume idea. A baby "mummy" cap can easily be added to complete the look.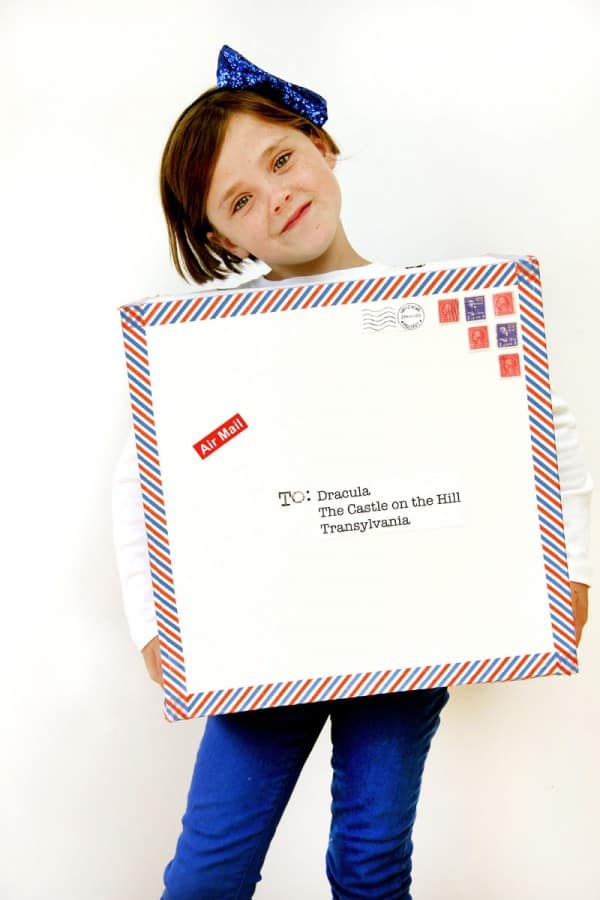 Air Mail Box (via Studio DIY) There's always something kooky about dressing up as inanimate objects… perhaps it requires a deeper appreciation for humor, irony, and wit. The hardest part about this costume will be convincing my three year-old that this is a far better costume than the princess costume she saw at the store.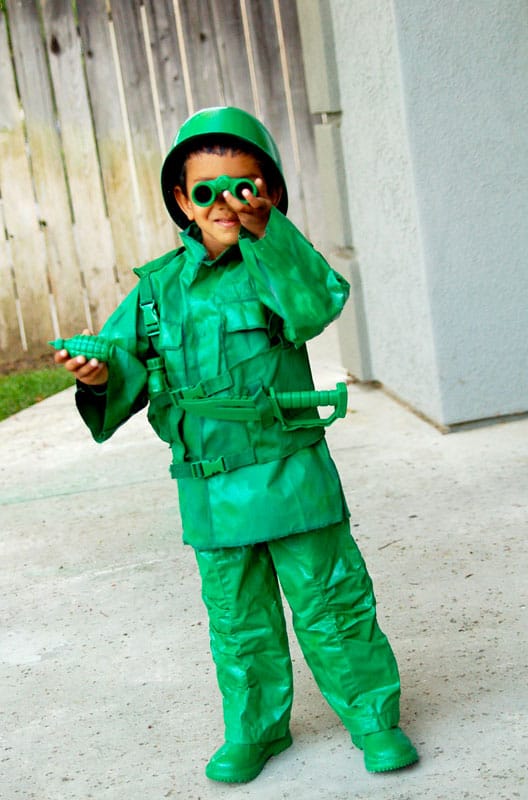 Toy Army Guy (via Wild Ink Press) Spray paint is really all you need for this green soldier costume.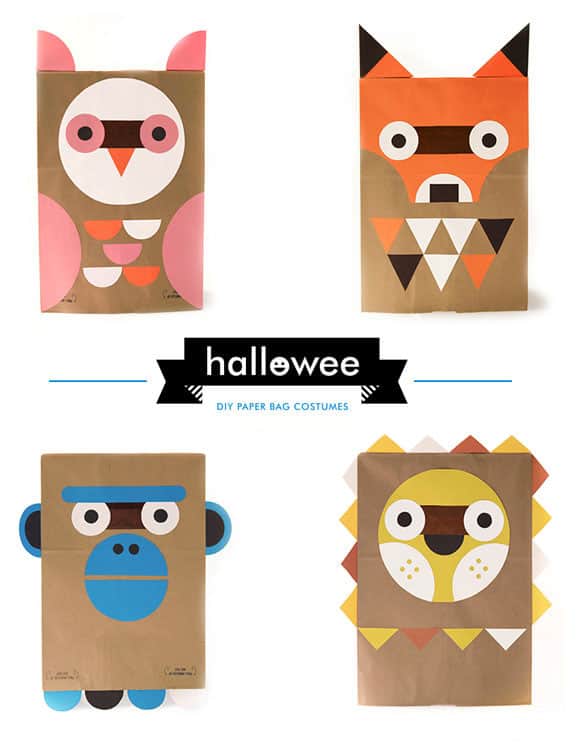 Paper Bag Costumes (via Handmade Charlotte) When all else fails and you're coming down to the wire, grab a paper bag and check out these magical transformations.