Do your kids create more art than you can keep up with? Do their art pieces justice with both cute displays and creative ways to archive them, like making a photo puzzle. No more papers hastily taped up on the wall or stuck on the fridge!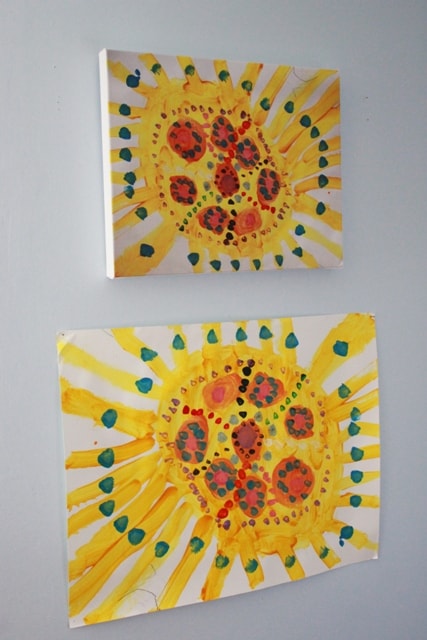 Turn Art into a Canvas (via Artful Parent) Every school year, I've done something similar with my daughter's favorite piece and she loves looking at her "masterpiece." Canvas reproductions of your little one's art look more finished and won't tear easily.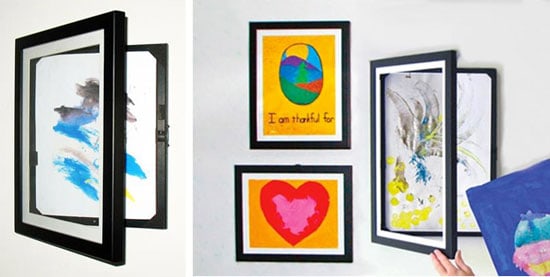 Li'l Davinci Changeable Frames 4 Piece Set $139.95. This clever frame lets you layer papers on top of each other for storage. I have the 4-piece gallery set with a white frame – not only does it give my kids' best art a professional look, it's also a functional way to showcase their work.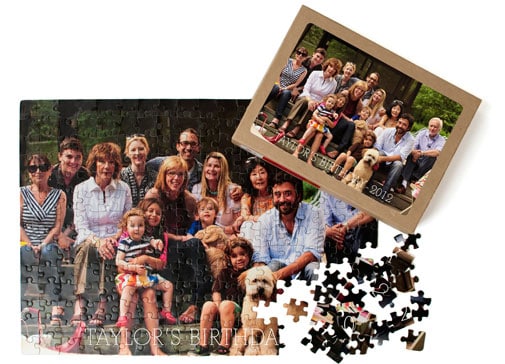 Pinhole Press Photo Puzzle $24.99 for 252 piece puzzle. Choose a favorite photo of your kids' art and watch them enjoy putting the pieces together.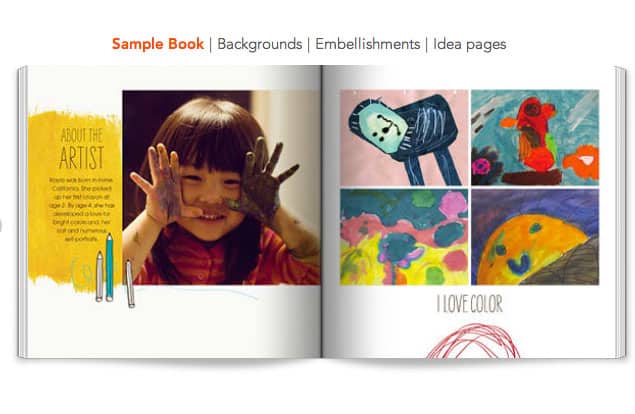 Shutterfly Mini Masterpiece Photo Book $29.99 for 20 page book. Flip through your little artist's work with this book – it makes for a terrific gift.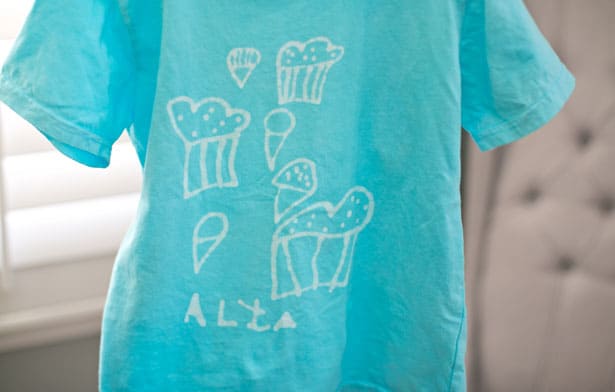 Kid's Art on a Shirt This is something I did with my daughter that we both enjoyed. Here's a fun way to "wear your art" by sending it in to Hiho Batik and having them create a custom batik imprint of your kids' art.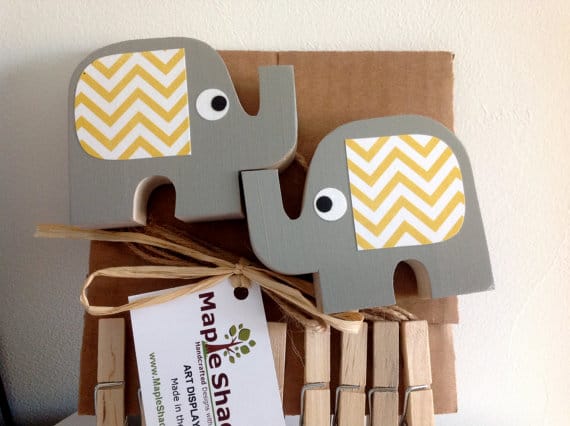 Elephant Clip Art Display $29. I have these cute elephants hanging in the family room. Clothespin clips are a fun and easy way to rotate art on a daily basis if your kids bring home lots of new pieces.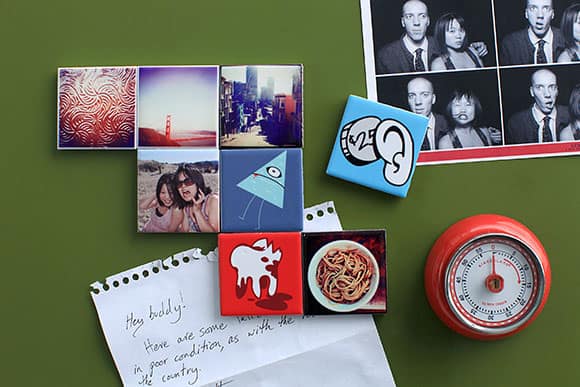 ImageSnap Tile Frames $4 – $35. I've purchased several of these both for our home and as gifts. The quality is top notch, and the tile reproductions give extra weight and polish to any art photo.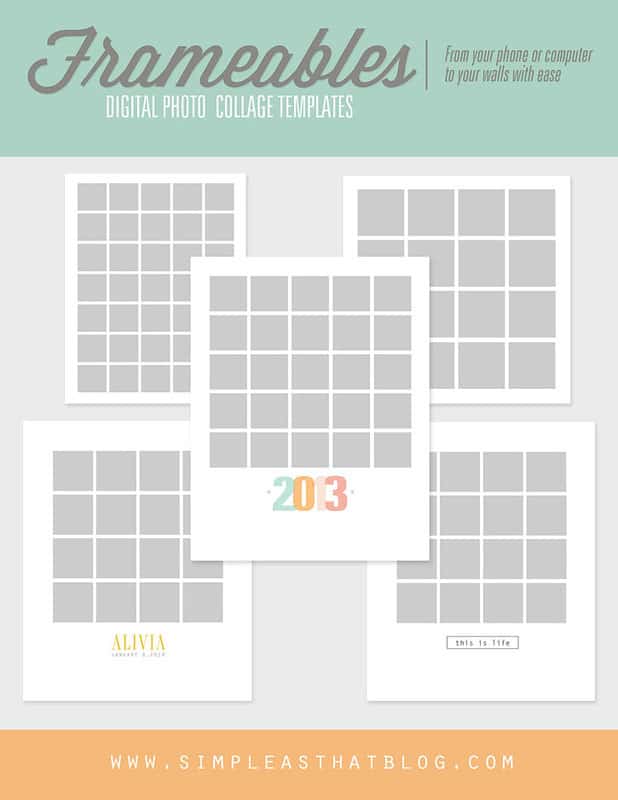 Colllage Art Template $2.50 – $12. No more formatting headaches with these simple templates for Photoshop.