Granola bars
are a staple in our home, easy to grab for breakfast, or pack for afternoon snack. It's surprisingly easy to make your own from common ingredients and so much healthier! Try any of these homemade versions of cereal bars based off popular store bought types. You'll feel good about feeding your kids ingredients you can recognize and who knows – they may just end up preferring these more.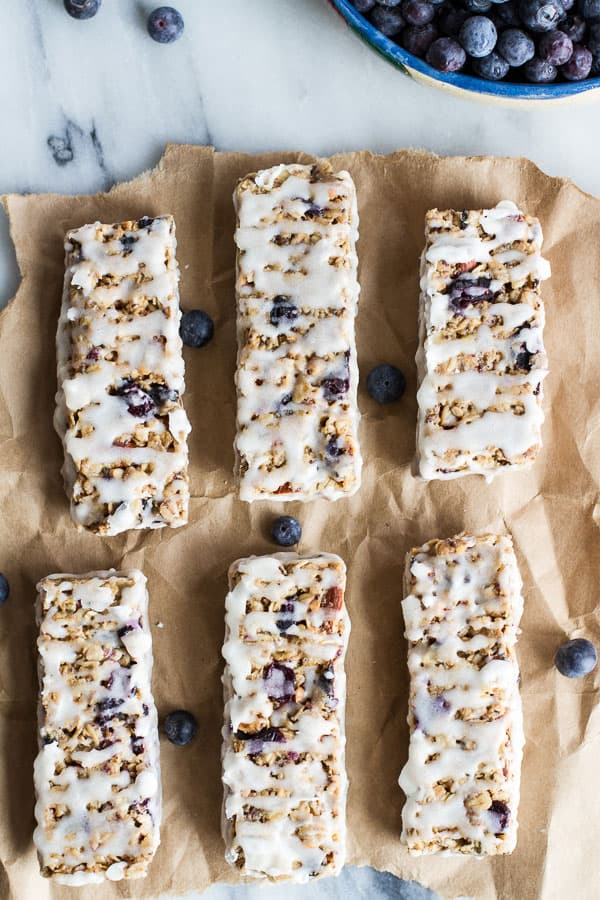 Blueberry Yogurt Granola Bars (via Half Baked Harvest)
Kids can't resist those yogurt covered bars but they can be sugary. Here's a delicious homemade version with Greek yogurt that look just like the real thing (but is probably way healthier).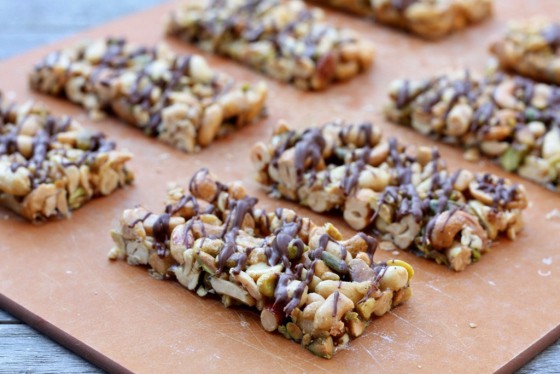 Homemade KIND Bars (via First Look, Then Cook)
My family is a huge fan of KIND bars, chock-full of healthy nuts and dried fruits. Make your own with just a few ingredients. The best part is being able to customize your own mix of fruits and nuts.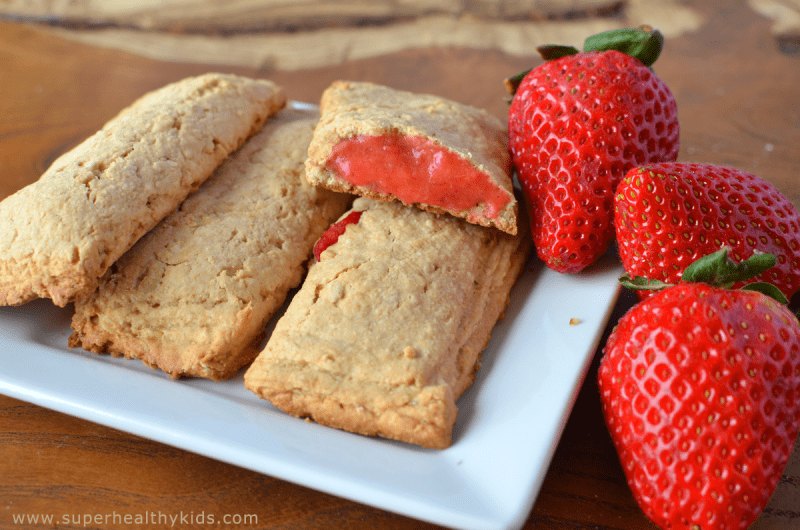 Strawberry Cereal Bars (via Super Healthy Kids)
These copycat Nutri-Grain bars have fresh pureed strawberries in them, no dyes or mystery ingredients here!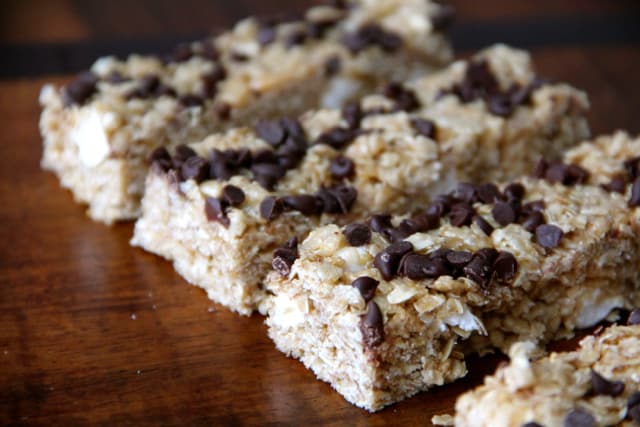 Chewy S'mores Granola Bars (via Alaska from Scratch)
I love this easy recipe for chewy granola bars, just like the familiar version your kids are always reaching for at the supermarket.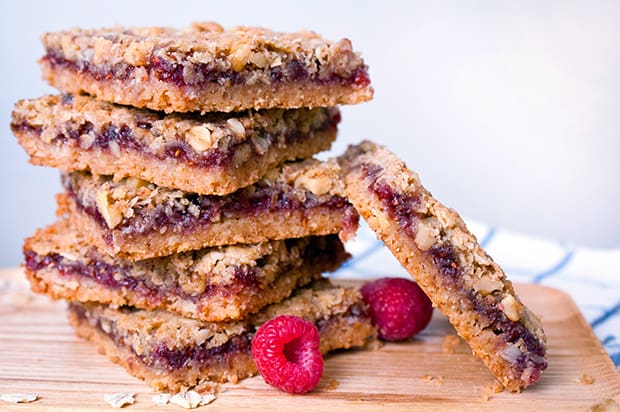 Raspberry Energy Bars (via Daily Burn)
If you're looking for something more substantial, these hearty fruit bars pack a good punch of healthful ingredients to last through the morning and include fresh raspberries to boot.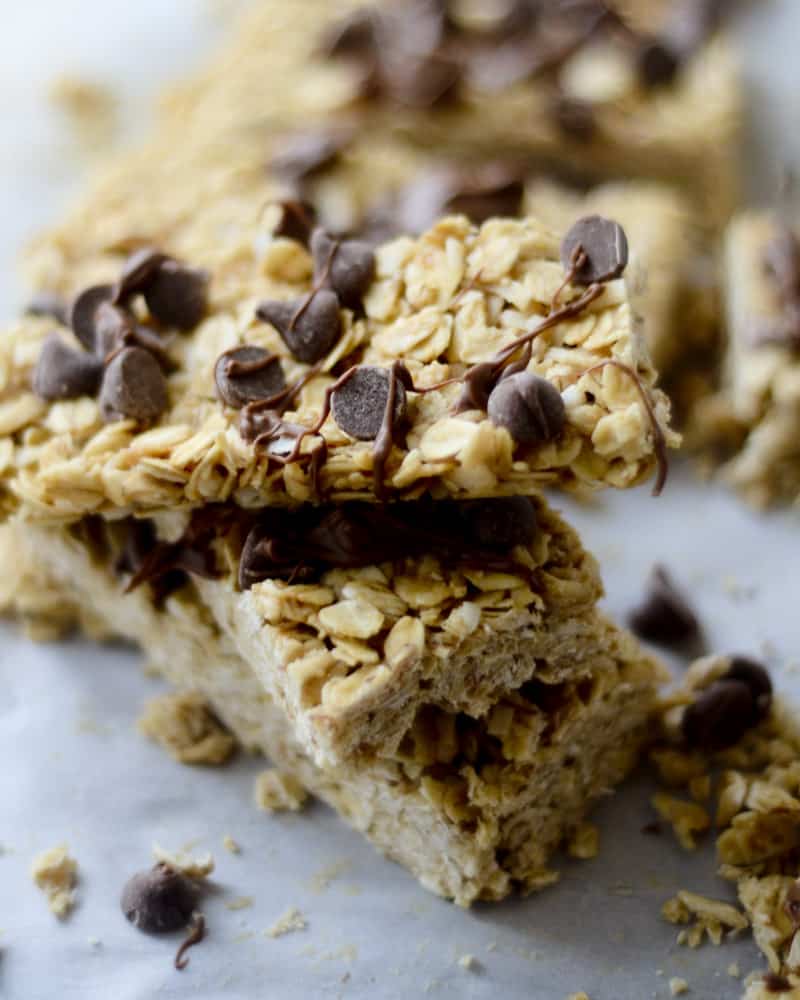 No Bake Chewy Granola Bars (via Recipe Diaries)
These easy bars are made with coconut oil (no hydrogenated oils) along with shredded coconut flakes and oats. You can omit the chocolate chips to make them healthier.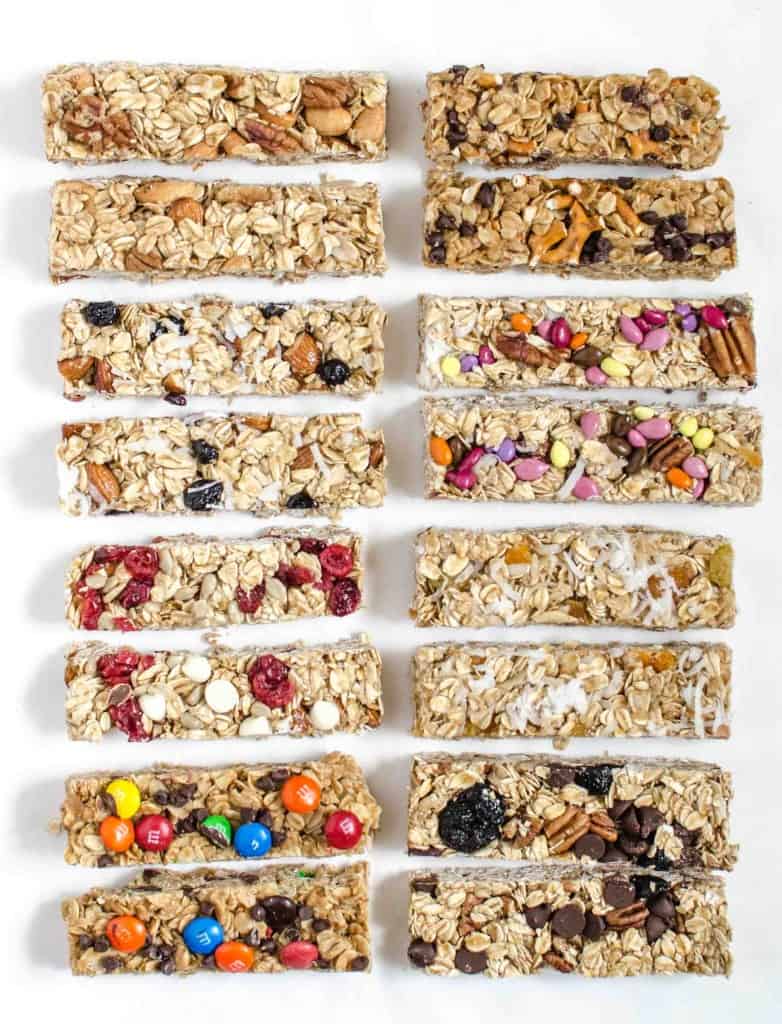 Master Granola Bar Recipe (via Bless This Mess)
You only need one master recipe to make 8 different varieties of granola bars to satisfy any picky little eaters!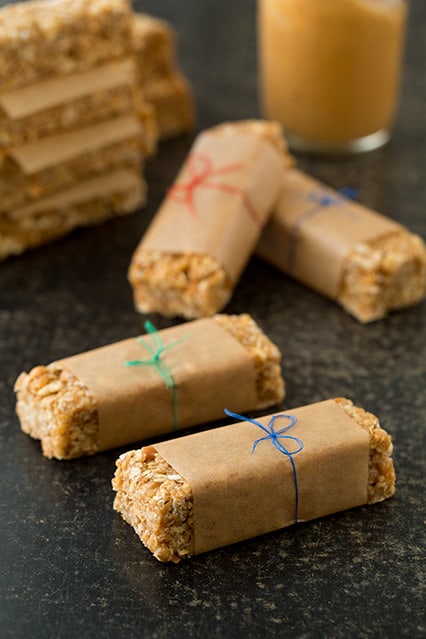 Microwave Peanut Butter Granola Bars (via Cooking Classy)
We get it. Who has time to make homemade granola bars? You might change your mind with this easy microwave recipe featuring a popular flavor most kids love.
Have you ever tried making homemade cereal bars? Check out these 10 granola bars kids will love!
Lots more kid-friendly recipes here!