One of the best parts of summer time is the license to play outside. When the heat's on, there are lots of fun ways to keep the kids cool and playing outdoors. Here in California where I'm from, I sometimes just hose the kids down and they make it a game by jumping hoops through the spray and running around in circles. Thankfully, there are some awesome ways to bring water play outside with these cool ideas below. Try making your own "water blob" to lie on, an outdoor shower, "nature soup," ice colored balls and more. Any of these fantastic activities are engaging and fun for the whole family!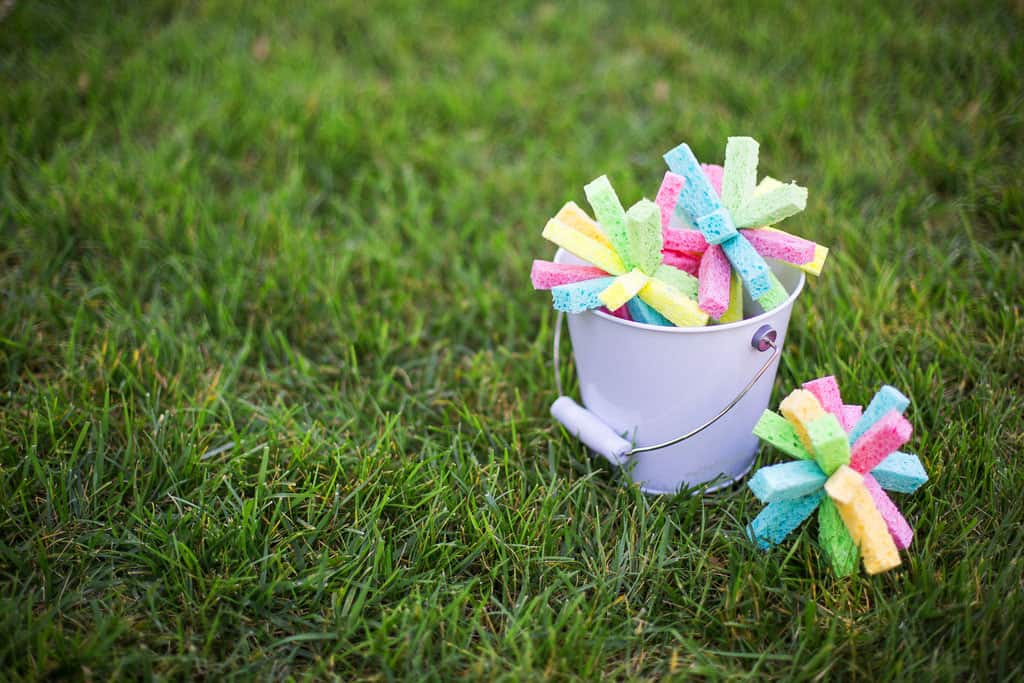 Water Bombs (via The Chic) These sponge bombs are a classic game that's thrilling every time. Plus they're easy and fast to make and last longer than water balloons!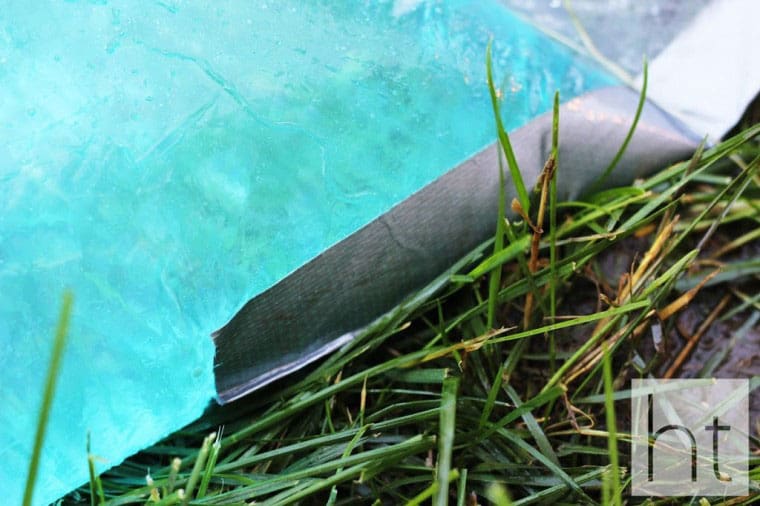 Water Blob (via Homemade Toast) This is something that's going in my summer list of things I just have to try at least once. Make an awesome "water blob" your kids can lie on to keep them cool as well as slip and slid on for tons of fun.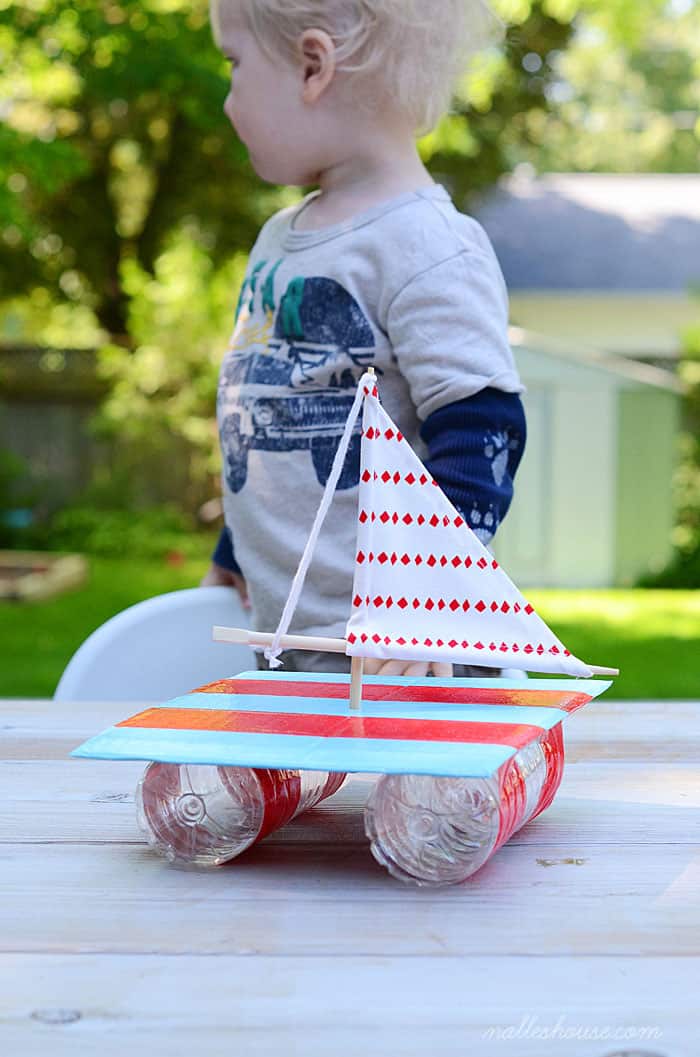 Recycled Sailboat (via Nalle's House) Gather up items you'd normally throw away and make a cute recycled sailboat. Not only is it a fun craft to do with the kids, but it can also be taken outside and actually floats on water!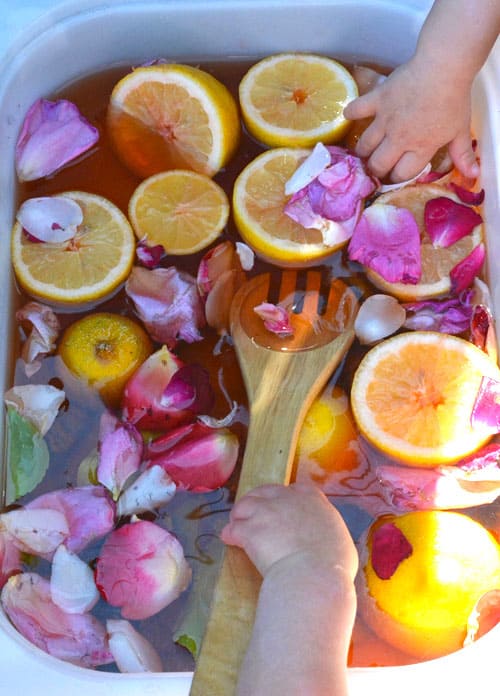 Make Nature Soup (via Meri Cherry) Get cooking outside and make this sensory and colorful soup filled with vibrant "foods" from nature like rocks, leaves and petals. Little ones will have so much refilling this soup stock to no end.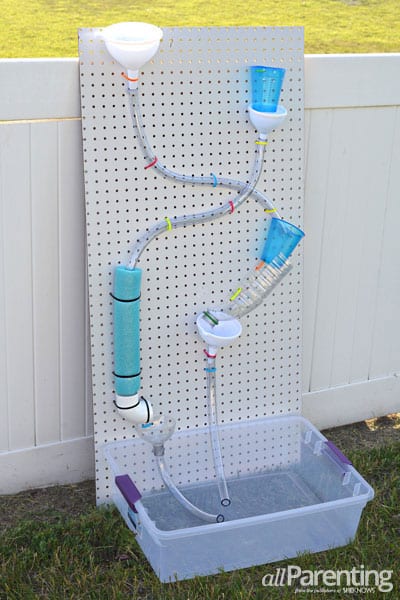 Backyard Water Wall (via All Parenting) This water wall is a bit of a project but will be so worth it when it's up. It can pretty much guarantee the kids stationed out there funneling water over and over again for some refreshing fun.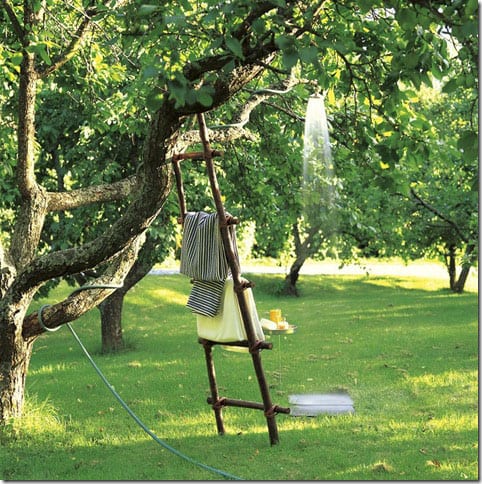 Outdoor Shower (via The Craft Guild) How awesome is this. Make your own outdoor shower and bathe the kids outside. This is one time they'll actually be excited to get squeaky clean.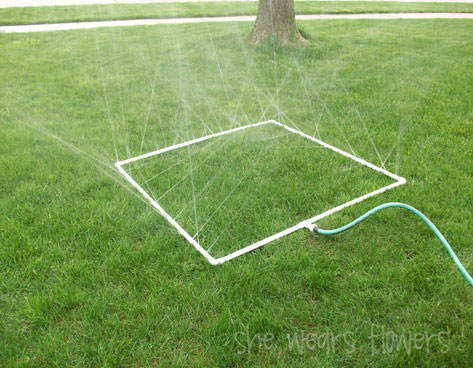 DIY Sprinklers (via Home Spun Threads) Or instead of an outdoor shower, how about building your own backyard sprinklers? So much easier than you holding a hose to cool them off. Kids will have so much fun squealing and jumping through these water works.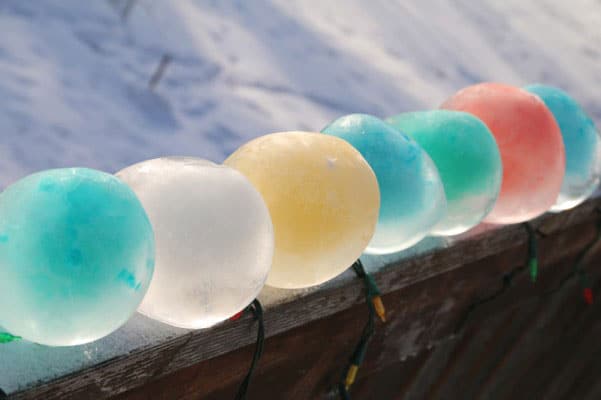 Colored Ice Balls (via Live Dan 330) Fun for both winter and summer, make some cool looking ice balls and have the kids melt them outside for some pretty swirly effects.
Also see:
10 Outrageously Fun Ways To Play Outdoors